Pedometer Challenge (Part 1): Step It Up in 2015!
Updated and reposted from 2013
Need a little motivation to either start exercising or to "kick up" your current routine? I may have a fun, easy, and cheap solution for you.
In fact, my friend, Candace, kick-started a major transformation because of what I like to call The Pedometer Challenge. You must read her story and see her before and after shots because you'll be so encouraged!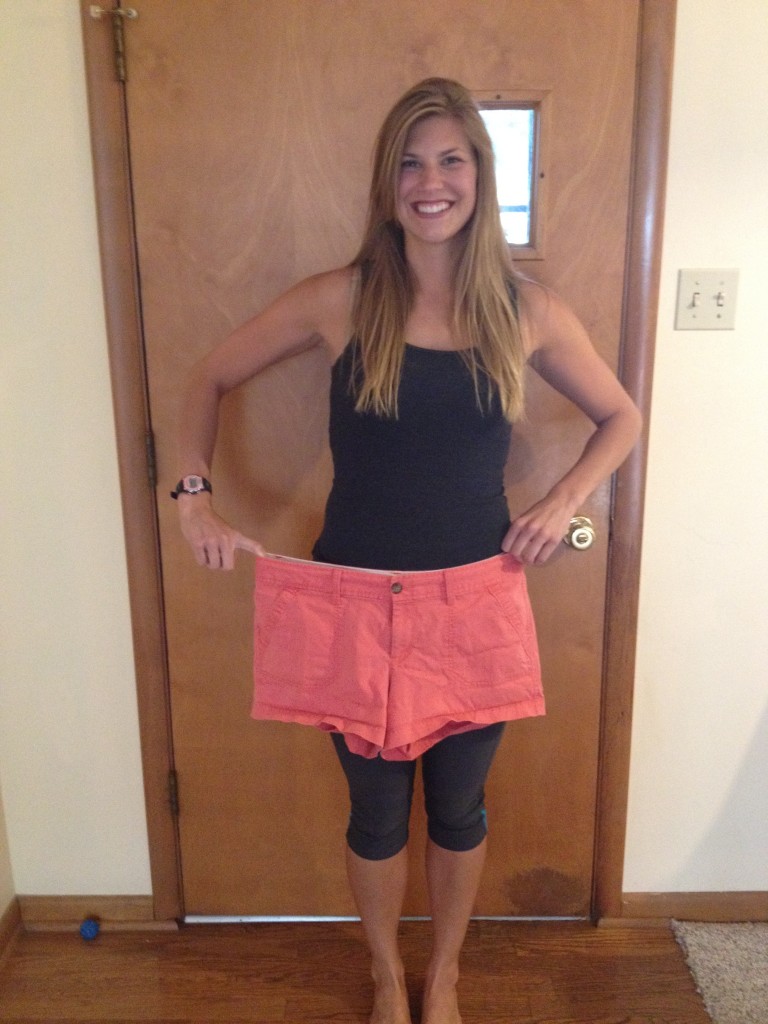 Anyway, my idea started like this. (Maybe you can relate.)…
A few years about this time, I decided I needed something a little different to motivate me to work out more. Since having my third baby, I had been sporadically doing workout DVDs or walking around the neighborhood a few times a week. It was better than nothing, which is key for busy moms as I share in Sneaky Exercise for Busy Moms. But, I was ready to kick it up a notch again and get rid of the rest of the baby weight, which can take some time and effort.
Going to the gym was out because it cost too much and required too much time away from the nursing baby. So, I put on my thinking cap. What would require the least amount of time away from home and yet would motivate me to push myself? Why not combine a few things that motive me most–a little competition, the accountability of working out with friends, saving money, and getting to workout with my kids around? The Pedometer Challenge was the perfect solution.
The Pedometer Challenge is for ANYONE! That's because almost anyone can walk. I'll share lots of ideas about how to get more steps in during the day, but you can burn more calories and get healthier just by moving more around your own home. I promise. So, don't be intimidated by the competition aspect of this challenge. It's not about winning or losing. Instead, this competition is about challenging yourself to get healthy in 2014 with an easy, life-style-changing first step!
Wondering how it works and how you can join in the fun? Here's everything you need to know to get started.
You have two options to get started.
1 – First, you can simply buy a pedometer at the store, and read all the posts this week for encouragement and support. Then, record your steps each day in January. If you choose this option, I challenge you to at least get in 10,000 steps a day!
2 – The second option, which I did two different years with friends at work, is to organize your own group of friends for a little fun competition. It's not hard. Here's how.
How to Organize a Pedometer Challenge
1) Invite some of your friends from work, church, neighborhood or who live halfway across the country to join your own Pedometer Challenge today! Gathering a group is key for 3 reasons–you have accountability, you get to do something with your friends, and you can win something fun! (Note: If you don't want to organize a group, you don't have to. Just clip on a Pedometer and get started. Write down your steps each day for accountability.)
2) Instruct everyone in your group to do the following:
Give you $5 to enter, which will be the prize money for the winner. Last year we had a $40 pot for the winner, which was fun.
Purchase two* pedometers that will measure stride as well as steps. I found pedometers for around $10 that work fine at Walmart and at Target. Just check the sporting goods/aerobics section. *I encourage you to buy two, because one of them may fall and break or go kaput in the middle of the competition. You'll want to clip on the new one right away, so you don't lose steps. A few of my friends and I had that happen last year.
Measure and record your stride length in your pedometer before the start of the competition. Directions will be with your pedometer. This will assure you have an accurate step count.
Wear your pedometer everywhere you go all day long during January (or whatever month you choose!), if possible.
Record your total number of steps before you go to bed each day in the online Pedometer Challenge Record. See directions below to set this up for your group.
Read the rules and suggestions at the bottom of this post.
3) Here's how to set up the Pedometer Challenge Record for your group. Check out this sample of our Google Doc from last year. I think this step is crucial because it allows everyone to see where they fall in the competition and adds accountability. Hint: Recruit someone who is a techie to do this for you!

Step 1: Download this free Excel sheet: The Pedometer Challenge Record.

Step 2: Save The Pedometer Challenge Record as a Google Doc. (Note: Here is a beginner's tutorial video if you're new to Google Docs.)

Step 3: Share the Google Doc with your Pedometer Challenge friends, so everyone can record their steps in one spot.
The Rules for The Pedometer Challenge
1 – Be honest. God is watching. Duh.
2 – Try to enter your steps daily on the Excel sheet so your group can see the standings. This makes the competition more fun!
3 – Have fun while getting healthy! Encourage one another, go walking together, or talk on the phone was your walk around the house.
4 -The competition ends at midnight on January 31, 2013.
5 – The winner in your group will win a cash prize that will be distributed by the organizer. The amount will be determined by the number of $5 entries your group has. If you group chooses, you can divide the money into 1st and 2nd prizes.
Tips to Make The Competition More Fun and Motivating
Start a Facebook group dedicated to the members of your group, so you can interact with the others who are participating and be encouraged along the way.
Are you ready to step it up in January? Check the posts below for lots of motivational tips and ideas for how to get in more steps.
Pedometer Challenge (Part 2): Here's Your Motivation to Move
Pedometer Challenge (Part 3): Kick It Up a Notch!
https://thrivinghomeblog.com/wp-content/uploads/2014/12/pedometer.png
348
464
Rachel Tiemeyer
https://thrivinghomeblog.com/wp-content/uploads/2019/10/thrivinglogo.png
Rachel Tiemeyer
2014-12-26 05:09:48
2020-01-05 16:07:24
Pedometer Challenge (Part 1): Step It Up in 2015!