Remember the picture of my little lady on the yellow bench I painted?
Here it is if you don't remember: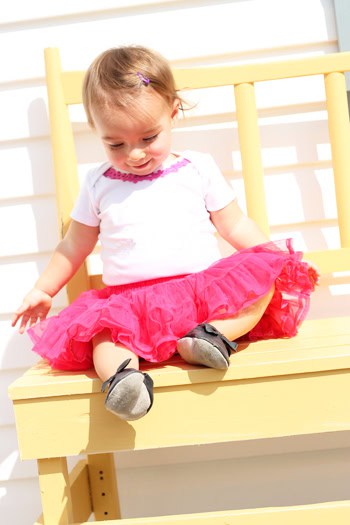 Well, I was super sneaky and photoshopped something out of the picture. Can you figure out what it was?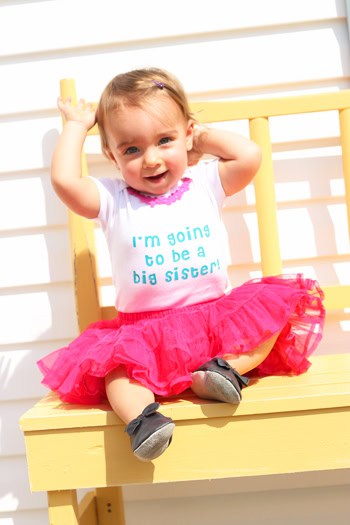 This Spring we are going to be a family of four!
Here is a bit more information on what we know so far:
Due Date: April 30
First Trimester Status: Not too much to complain about. Only had about 2 weeks of feeling sick. Other than being totally zapped of energy, I am trucking right along.
Cravings: Sweet Tea
Other symptoms: HUNGRY! I also forgot how when you are pregnant, good things taste SO GOOD and some other things things are so gross. I have strong opinions about food as of late.
The Bump: I have heard this all along but can now testify that it comes a lot faster with #2. I'm in that weird stage of being too small for maternity clothes but not comfortably fitting in my normal stuff. Blah.
Laugh of the Week: Well, this happened a few weeks ago but I decided to make some chicken stock from a roasted chicken we had for dinner that night. I left it in the crockpot to cook overnight. In the middle of the night I woke up and all I could smell was chicken (thank you heightened sense of smell). I was so grossed out. I couldn't hide from it. After tossing and turning trying to avoid the stench of chicken that I felt encompassed by, I found myself up at one in the morning, dumping out the batch and cleaning out the crock pot. I even considered setting it all outside. I was able to sleep after that but I've had a slight aversion to the smell of chicken since the episode.
Anyway, since I'm pretty much always in the process of nesting, being pregnant kicks it into overdrive. I'll try to keep everyone up on any projects I take on. Now if only I could have my energy back so I could get started with all my ideas!