Prepare Your Preschooler for Christmas (Part 2): The Shepherds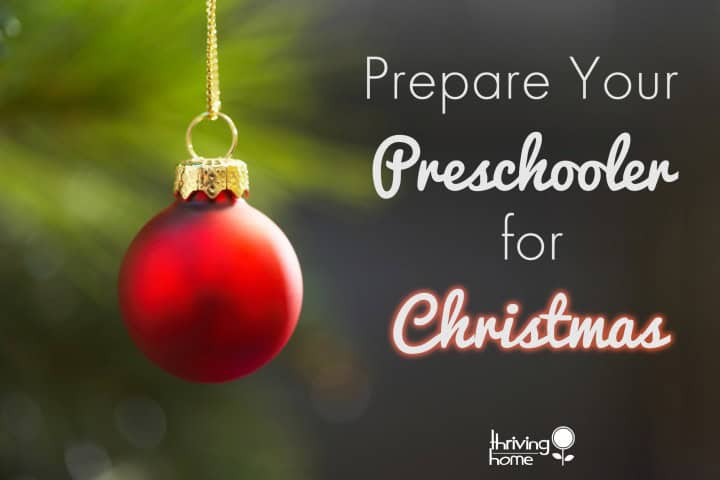 Here are Part 1: The Story of Mary and Joseph, Part 3: The Wise Men, and Part 4: Jesus' Birthday Party in this four-part series.

Today I'll share Part 2 of our four-part series that I hope will help you begin to shape your toddler's or preschooler's view of what the Bible tells us happened at Christmas. Part 1, which I recommend using the first week of December, focused on the story of Mary and Joseph's journey to Bethlehem and the birth of Jesus. In Part 2, which you can use during the second week of December, we'll focus on the story of the angels and shepherds. Use these simple activity guides in December once or more times a week.
Week 2: The Shepherds
1. Share the story of the shepherds and the angels with your child. Here are a few good ways to communicate the story:
2. Pray a simple prayer after the story. An example: "Thank you, Lord, for sending Jesus as our Savior. Help us to worship and rejoice over Jesus this Christmas like the shepherds did. Amen."
3. Then, try out one of these activities following the Bible story reading to reinforce and/or apply what you just read. Try a few of these throughout the week.

Dress Up: Help your child understand what a shepherd did. Dress up as shepherds (i.e. a robe and sheet over head). Hide a plush sheep (if you have one) or a picture of one in the house and have your child try to find it. Talk about how shepherds walked around over fields, protecting their sheep, day and night.
Search for Jesus Game: Place "baby Jesus" somewhere in your house. Then, read Luke 2:10 (what the angels said to the shepherds). Ask: Do you remember what the shepherds did as soon as the angels left? (They ran to find the Savior.) Now, have your child pretend to be a shepherd and run as fast as he can to find Jesus. Ask: What do you think the shepherds did or said when they saw baby Jesus? Who do you think they told about this good news? Have your child act this out.
Music/Dance: Sing and/or dance to a favorite Christmas worship song (one that praises God and/or speaks of Jesus, of course). Some song ideas: Joy to the World, My Soul Magnifies the Lord, Angels We Have Heard On High, Go Tell It on the Mountain, Away in a Manger. Talk about how the angels sang to and praised God the night of Jesus' birth. You can also watch and dance to this music video of "Glory Hallelujah" by Randall Goodgame of Slugs and Bugs music. It expresses the excitement of the shepherds through fun animation, wonderful lyrics and upbeat music. It's one of our favorites!
Art: Color a picture of the shepherds and/or angels who came on Christmas and ask your child to tell you the story of the shepherds. Here are a few coloring sheet:
http://www.crayola.com/free-coloring-pages/print/christmas-shepherds-coloring-page/
http://dailycoloringpages.com/images/shepherds-christmas-coloring-pages-07.png
Here is a simple maze:
http://www.calvarywilliamsport.com/cm9.htm
And, check out this simple craft from Musings using toilet paper rolls to make angels, shepherds, and other Christmas characters. This is so cute and so easy!
http://musingsinadelaide.blogspot.com/2009/12/kids-craft-ideas-christmas.html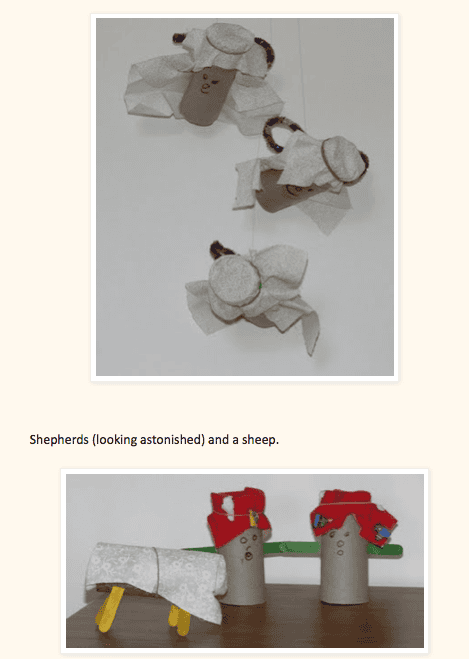 Share the Good News: Talk about how the shepherds shared the good news of Jesus' birth with others. Ask: Who can you tell about Jesus' birth this week? Perhaps your child can send or give one of their Christmas coloring sheets to a neighbor or family member, along with some cookies. Or, have your child help you send out Christmas cards that "tell the good news".
Done with Part 2:The Shepherds? Now move on to Part 3: The Wise Men.
https://thrivinghomeblog.com/wp-content/uploads/2013/12/Screen-Shot-2013-12-01-at-10.59.19-PM.png
659
469
Rachel Tiemeyer
https://thrivinghomeblog.com/wp-content/uploads/2019/10/thrivinglogo.png
Rachel Tiemeyer
2013-12-02 05:14:03
2019-10-25 12:31:26
Prepare Your Preschooler for Christmas (Part 2): The Shepherds