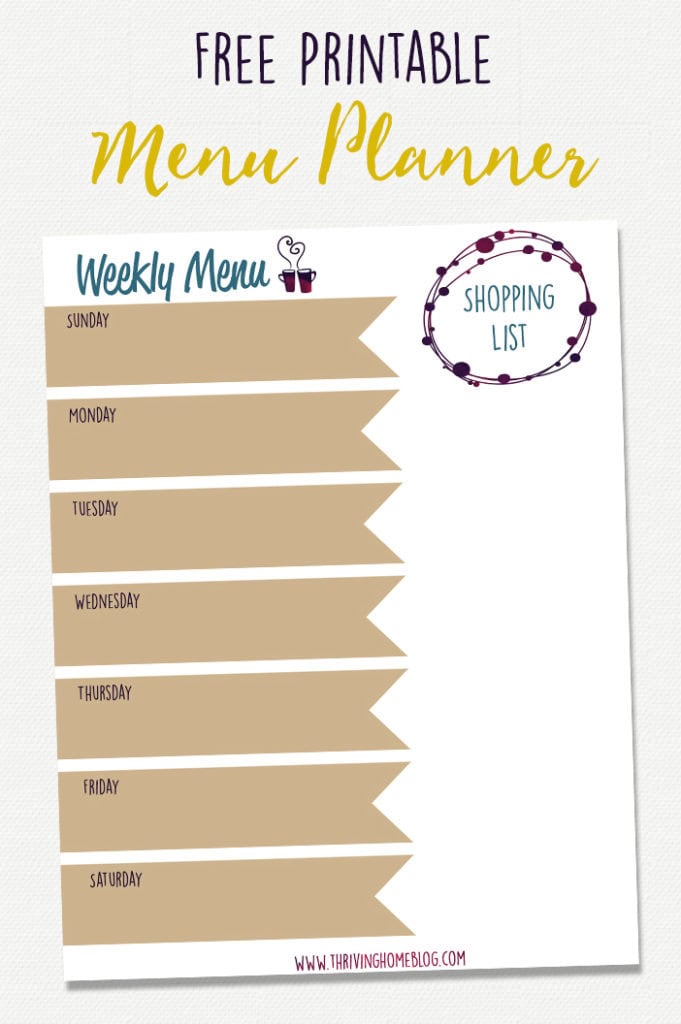 Meal planning is the bomb.
Seriously. My home would not function without it. Well, it would but it would be full of wasted food, a stressed out mom around 5:00, and a tighter budget.
Download and print this one for free!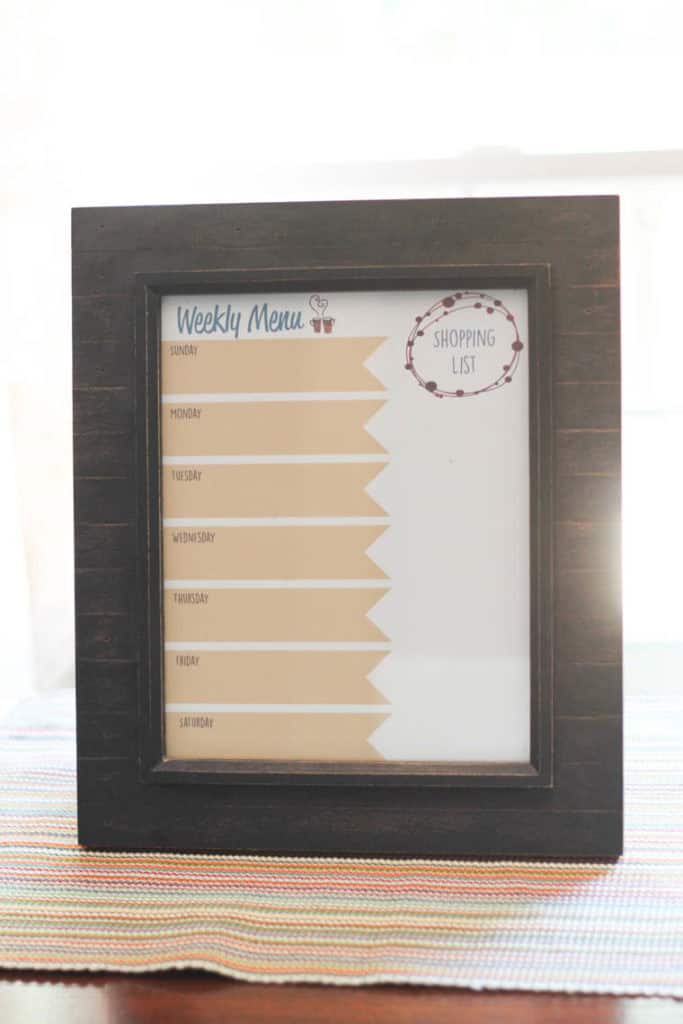 The best way to use this is to put it into a frame and use a dry erase marker to update your meal plan for the week.
If you're new to the idea of menu planning, let me walk you through what it looks like. If you've been doing this in your sleep for years, just skip this part. 🙂
The Process of Menu Planning
Make a Plan
Every Saturday I take 20 minutes to look at the calendar, take an inventory of my fridge and freezer, open up our recipe index and Pinterest Boards and decide what meals my crew will eat that week. I primarily just plan for dinners. I typically buy lunch and breakfast staples and decide on a daily basis on what we'll have. For the most part we stick to the plan for dinner though. BUT, we don't live and die by the menu plan. If an impromptu dinner invitation comes our way, or we just aren't feeling a certain recipe that night, we shift things around. Otherwise, we default to the plan.
Double Batch
After I have jotted down the meals I plan to make that week I look it over and ask myself if there are any I could double batch and freeze for later. Usually there is at least one or two that would work well. Here are the containers that I usually store my double batched food in. I love that they have lids, are made of glass (to avoid chemicals from plastic), and stack easily. Double batching will save you time and money in the long run.
Make a Shopping List
As I plan each meal, I make a list of the ingredients I will need to get at the store. I also make sure to include any items that I've added to my shopping list during the week. My printable menu planner helps me keep track of those. If time allows, I shop first at a discount store like Aldi's. What I can't get there I usually get from another larger grocery store.
Want One?
Because of my deep love for menu planning and knowing it will help fellow mamas out, we are happy to give this away for free.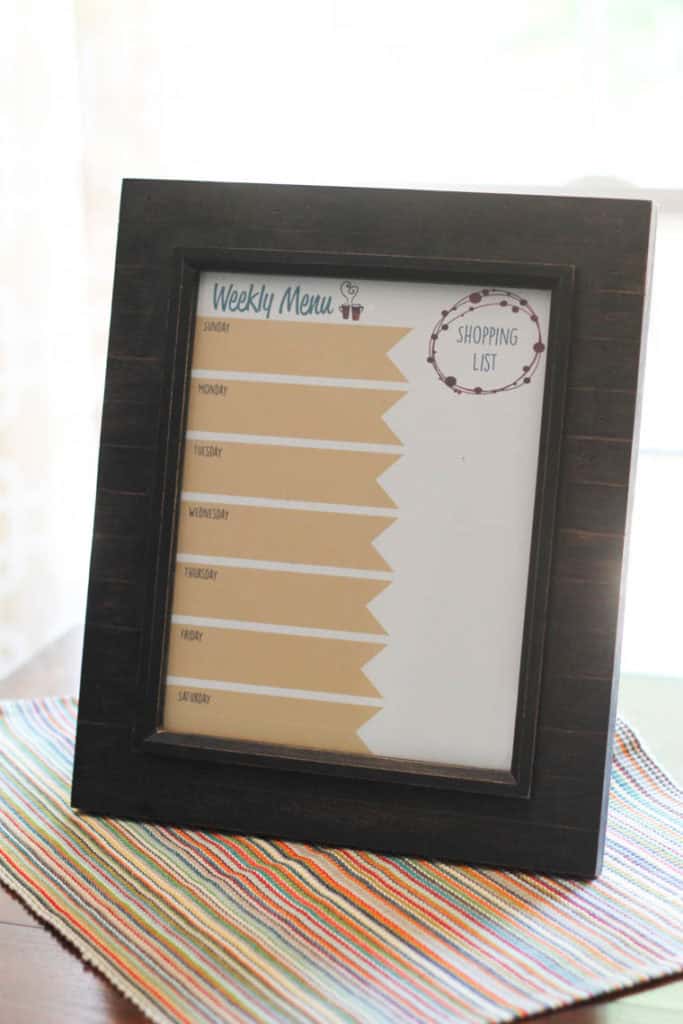 Looking for some meal planning ideas? We've got some! Make sure to browse through menu plans we have used in the past. They are loaded with great meal ideas for breakfast, lunch, dinner and snacks.