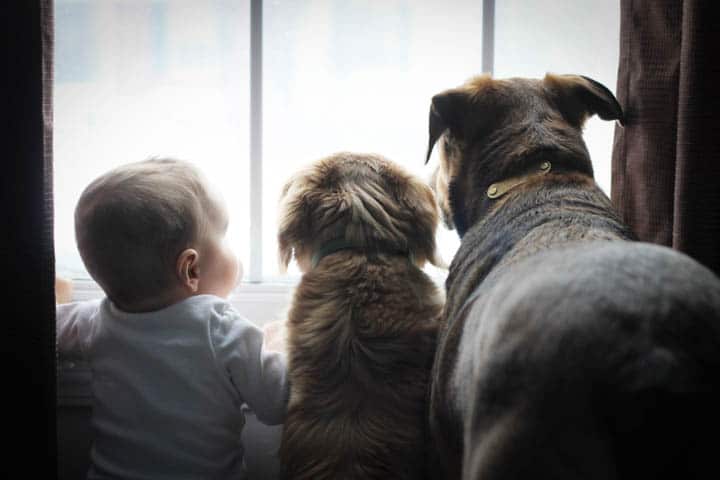 One my dogs' great joys in life is riding in the car with me. When I tell them we are going for a car ride, they scamper as fast as they can to the garage door and eagerly load up once the car door is opened.
Last week my sister and I had planned to meet at the halfway point between us and for her to take the dogs for a few days while my family traveled. She ran into standstill traffic so I found myself sitting in the car with my dogs for over an hour at our mid-point destination.
As we were sitting idly waiting for my sister to arrive, it occurred to me that when my dogs get in the car with me, they have no idea where we are going or how long it will take to get there. It could be a three minute errand or three hour ride. Yet, they eagerly hop in, not knowing what the future holds and are totally ok with it. In this instance, we had an hour delay, yet they didn't care. They just lounged and waited peacefully by my side.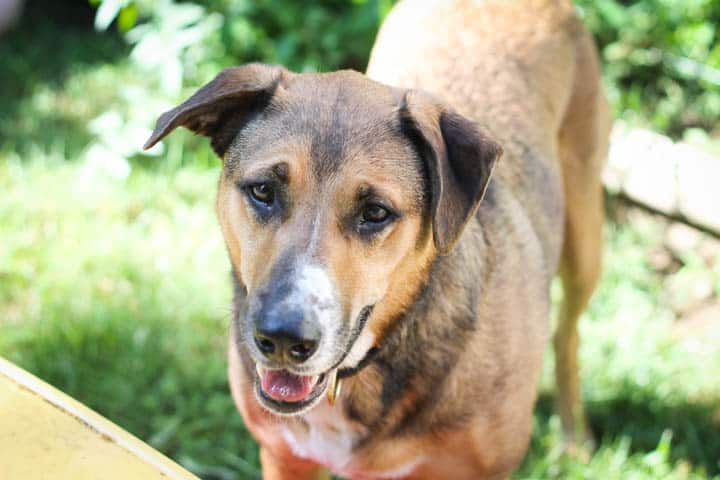 I think the reason they weren't restless or frazzled is because they were just happy to be with me on the ride. They didn't know the details of our journey but they trusted ME, their driver.
While sitting in the parking lot and observing this, I thought, "This is what it should look like to trust God."
Follow me on this…
Lately, I've been finding myself anxious about what the future holds. My husband just graduated from seminary (yeah!). Even though we like his current job, we know he won't be in it forever. We raise financial support for a living which seems to continually have me on an emotional roller coaster. We don't know what the future of our family looks like, and so on. I just find myself feeling anxious because I don't know what the future holds.
This is why my dogs' peacefulness caught my attention.
My dogs had the ability to rest because they knew they were in my care and as a result of that they weren't focused on the circumstances around them they didn't understand.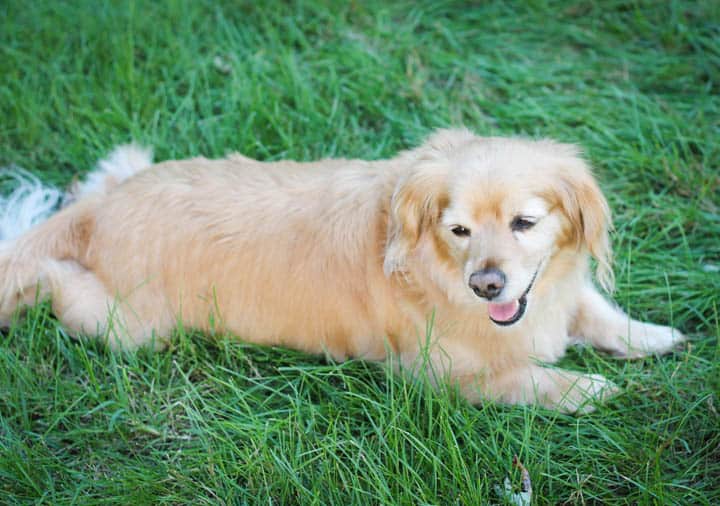 I don't know what tomorrow holds. I don't know what our bank account will look like in 5 years. I don't know where we will live. I don't know what speed bumps, delays, or even accidents lie ahead. But I do know I have a father in heaven who loves me and who does know all these things. I have a God who is the author of my life and is using these circumstances for my good and his glory.
When I focus on God, lean into his promises and trust that he is in control and that he is good, I can find rest. When I focus on him and not my circumstances, like my dogs demonstrate so well, I can have a peaceful heart despite what is happening around me.
I have to remind myself that when it comes down to it, I am along for the ride and can trust my driver.
Thank you, profound pups, for this reminder.
https://thrivinghomeblog.com/wp-content/uploads/2014/12/IMG_1689.jpg
480
720
Polly Conner
https://thrivinghomeblog.com/wp-content/uploads/2019/10/thrivinglogo.png
Polly Conner
2014-12-07 05:02:22
2020-01-05 20:52:35
Profound Pups