Publishing a Cookbook: Editors and Closing Day
Updated: 1/7/21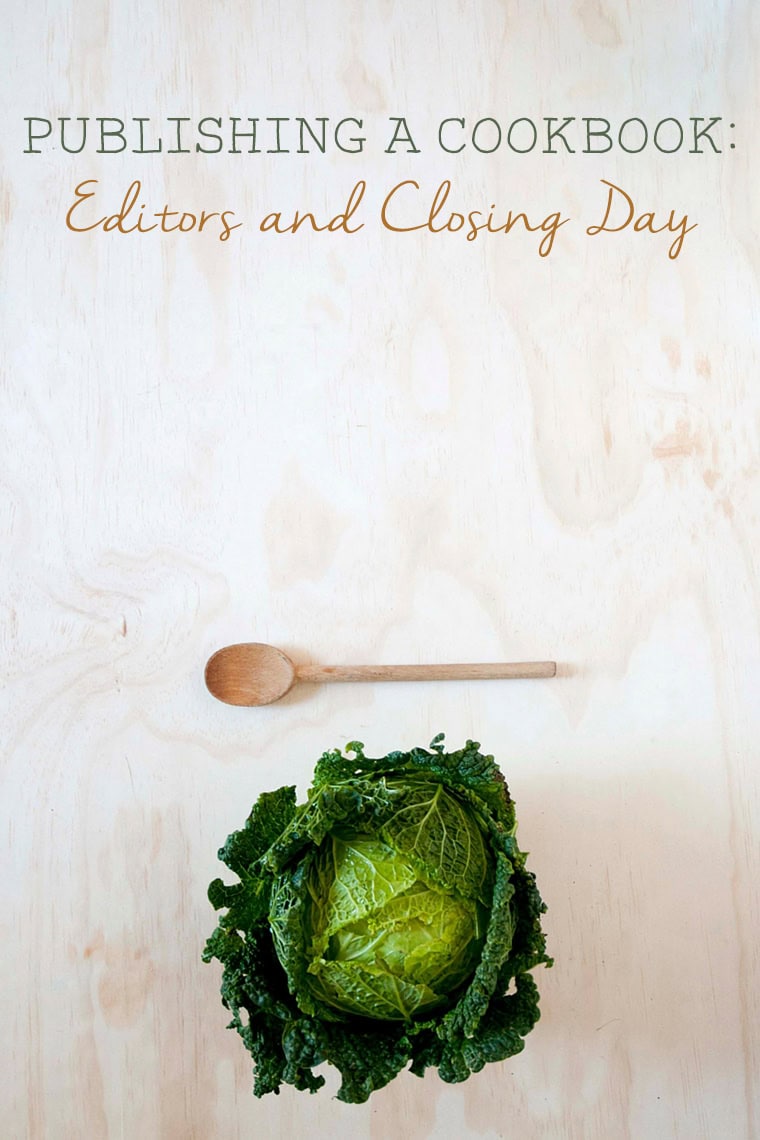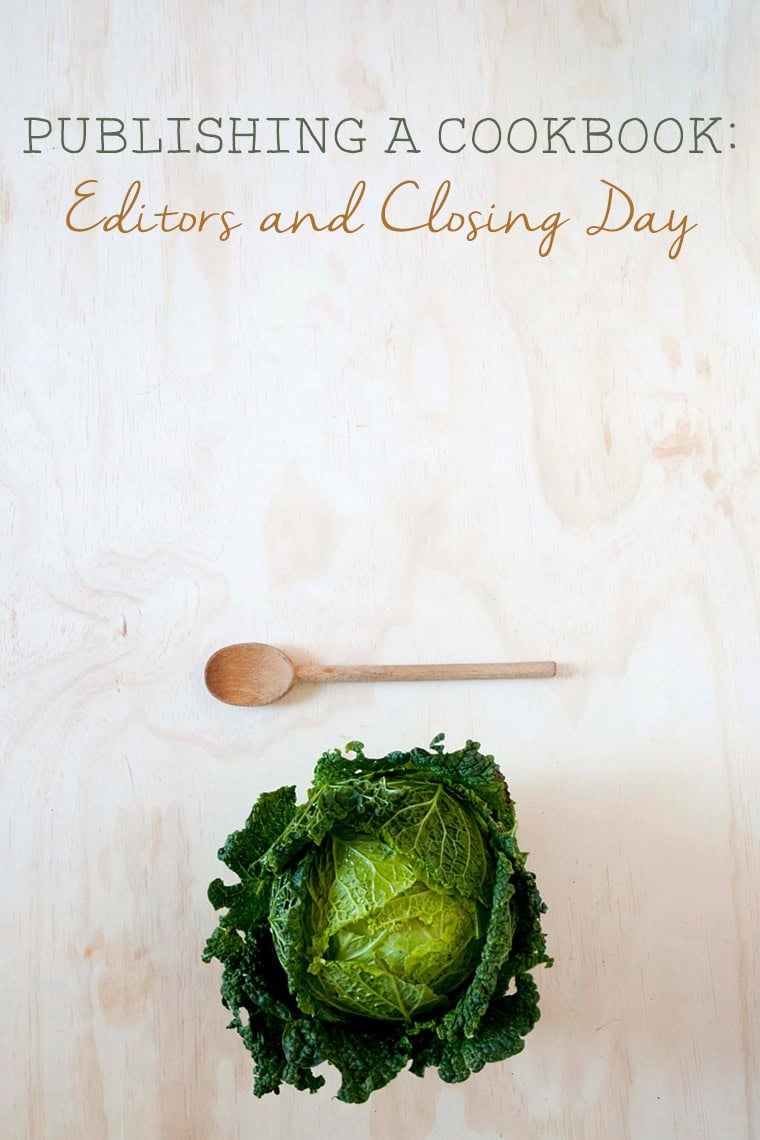 Read this short post to learn more about our cookbook name and contents. Then, make sure you've read this post to find out our first steps to getting a publishing deal.
As promised, we plan on keeping you in the loop on our journey to publishing our cookbook. Today we are sharing all about the conversations with interested editors and what it looked like to land a book deal. If you haven't already read the first post in this series, The Very Beginning Steps, make sure to catch up before diving into this post.
As we previously mentioned, Rachel and I worked for almost 6 months creating a book proposal to send out to editors. It was at this point in the process that we really saw the value of having a literary agent. Even if we were able to create an amazing proposal on our own (which we wouldn't have been able to), we wouldn't even know who to send it to. Without direct connections to editors, our proposal would have been likely lost in the shuffle. Our agent, Maria, used her mad connections to get our proposal into the hands of lots of potential editors. She told us that things would be quiet for a few weeks while the editors talked the proposal over with their teams.
So, imagine our surprise when we started to hear back from interested editors within a week! In fact, we had four editors that indicated that they wanted to chat with us more. With some major schedule juggling, we lined up four conference calls with the interested editors.
Talking with Editors
I think the best way to describe what the conversations looked like with editors would be like going through sorority rush week all over again. Maria prepped us a bit on what to expect on these conversations and on how to prepare in order to put our best foot forward. While we wanted to present ourselves and our book idea as best as we can, we wanted to remain noncommittal and keep our cards somewhat close on what we were thinking.
The editors were doing the same thing. They wanted to present themselves well but at the same time check us out to get a feel of what it would be like to work with us.
To be honest, Rachel and I were both nervous on the first phone call. Not to mention I was juggling a newborn while on the calls. I was hoping to time it while he was napping or to nurse him as quietly as possible during the conversations. (So professional, right?). Lets just say it was a good thing we weren't Skyping or face-timing. There were also times I would secretly go on mute and just listen in while my newborn worked through a grumpy mood or something.
Our first call went well as did the three following that. By the last one, we felt like pros. Each conversation was slightly different too. Some editors asked lots of questions about our vision for the book, marketing ideas, our blog reach, etc. Some gushed over us and the concept of the book and didn't even make us feel like we had to cast the vision for it. By the end, Rachel and I for sure had a clear favorite editor/publisher in mind but it all came down to closing day and what offers came in.
Closing Day
Since we had four interested publishers, our agent lined up a round-robin, auction style closing day. This was best case scenario because basically the publishers were bidding against each other for our book deal. As the deadline began to draw closer, offers began to trickle in.


The first offer to come in was pretty good. The second one was a little smaller than the first but still good. Our favorite editor left us in suspense but came in last minute with an offer far above the others!
Since the offers were initially so diverse, we though there wouldn't be much bidding against each other.
We were wrong.
One of the other publishers came in with a second competitive offer. The two went back and forth throughout the day continually raising their offers.
Rachel and I were pretty much going nuts. We were checking our email all day long and I was glued to my phone keeping my husband in the loop.These offers were far beyond what we expected and just kept going higher!! It was insane.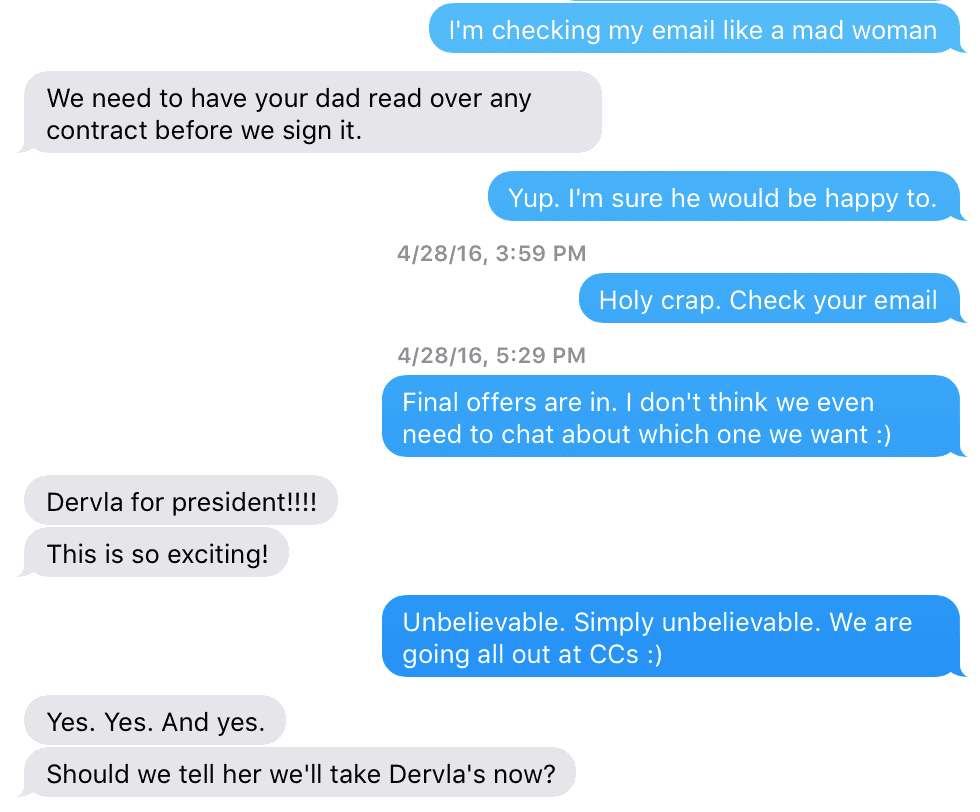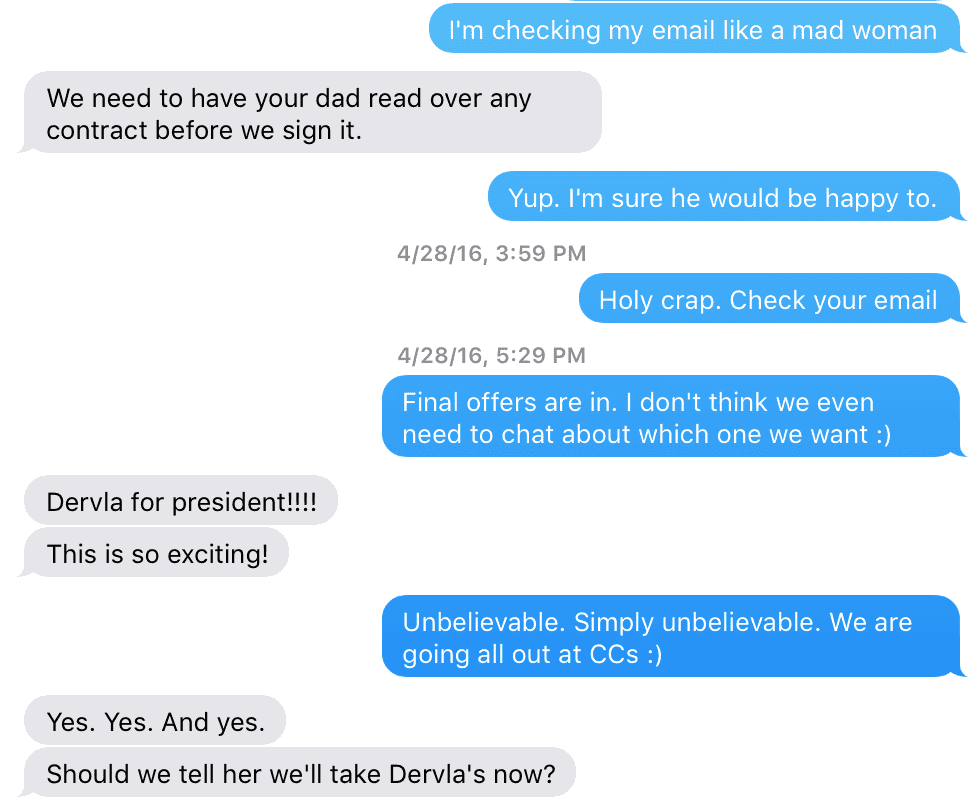 Throughout the day, we were secretly pulling for our favored editor/publisher to win the bidding war so we were elated when the final offers came in and Rodale's offer (the publisher we were rooting for) was the best one! We love that along with the final offer, our editor sent a personal note along with it sharing how excited she was about the potential of working with us and was really hoping we'd go with them. We were so excited to accept!


Now What?
Since closing day, things have quieted down a bit. We had a conference call with our editor to make sure we were on the same page with everything and have since then been working hard on creating amazing new recipes. At this point, our editor has been available but pretty hands off. I imagine once the manuscript is turned in, we will have quite a bit more back and forth. But, for now, it's been a lot of work but pretty fun!
Publishing a Cookbook Series
In September 2017, we released our first cookbook: From Freezer to Table: 75+ Simple, Whole Foods Recipes for Gathering, Cooking, and Sharing. We have done our best to document what the process has been like to write a cookbook. Don't miss any of the posts in this series. Below is the order they go in…
Part 1: Landing the Cookbook Deal
1. What Our Cookbook is All About
2. The First Steps to Publishing a Cookbook
Part 2: Writing the Cookbook
7. Choosing a Cookbook Cover
Part 3: Launching the Cookbook
9. Our Pre-Order Push – Pre-order sales are a big deal in the publishing world. Here's how we began that campaign.
10. Launch Week Giveaways – To encourage people to share about our book, we gave away big prizes all week long on the blog.
12. Our TV Debut
Bonus: 13 Things You Didn't Know About Our Cookbook