Publishing a Cookbook: How Do You Develop Recipes? (aka: How Destroyed Is Your Kitchen?)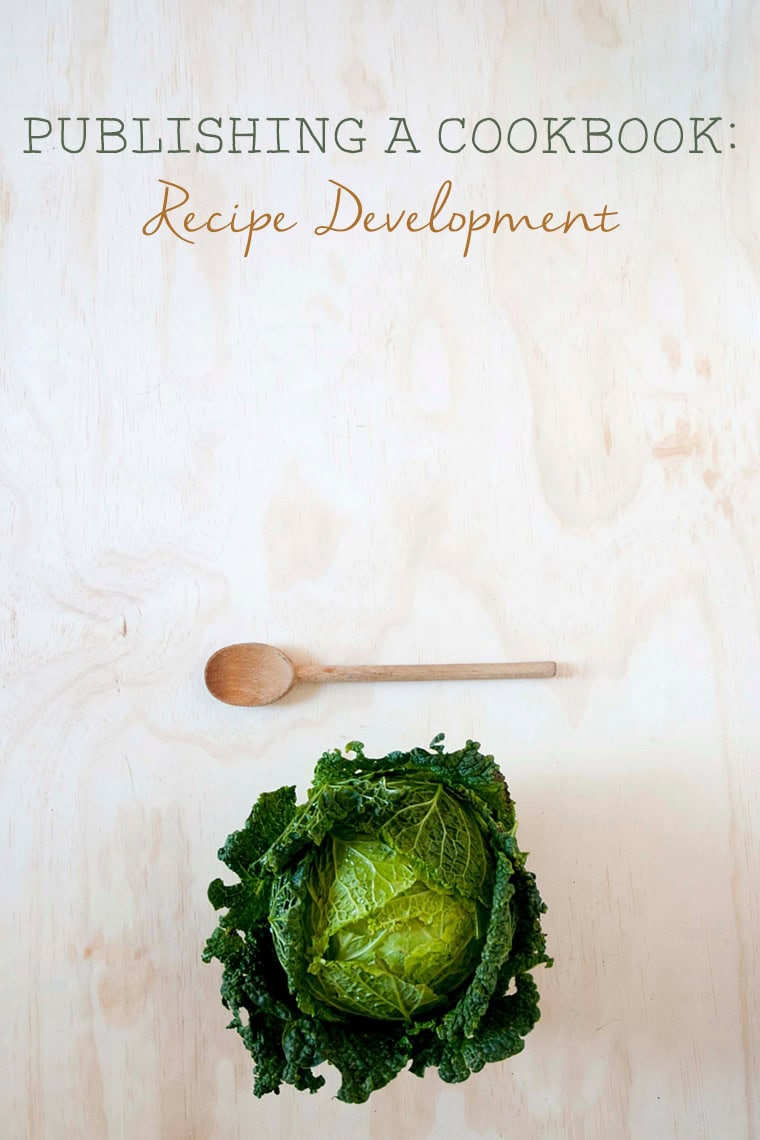 Read Part 1 "The Very Beginning Steps" and Part 2 "Editors and Closing Day".
A big question we've gotten throughout our cookbook writing process is "How do you develop recipes?" How do you come up with original ones? What does it take for a freezer meal to earn a spot in your book?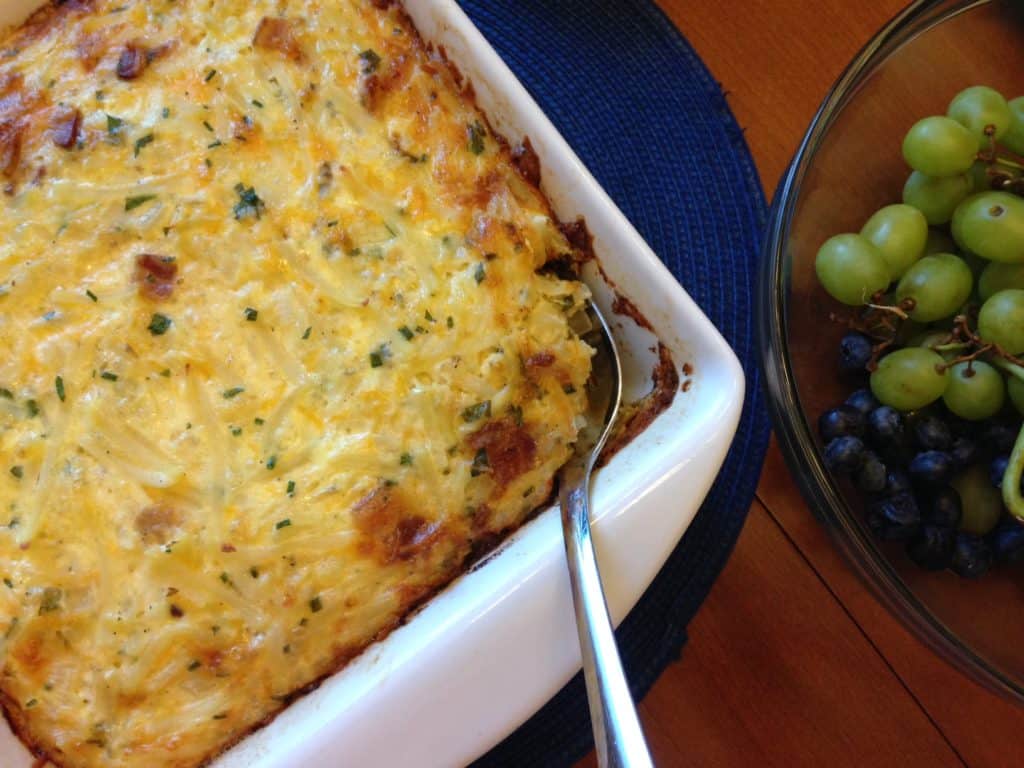 For all the mess, all the mess-ups (plenty of those!), and all the hours of research and testing…I must say: Recipe development is one of my absolute favorite parts of being a food blogger and cookbook author. It's part art and part science. It's involves intuition, risk, failure, adventure, as well as, skill and knowledge of the basics. To be honest, Polly and I are both home cooks who are very much in process when it comes to recipe development. But it's one of those awesome "drinking from a fire hydrant" kind of moments in our 30-somethings lives!
So how do we develop recipes? Let me start with this little montage that sets the stage.
You know you're writing a cookbook when…
Your kitchen looks like this most days of the week (actually this is pretty tame comparatively!)…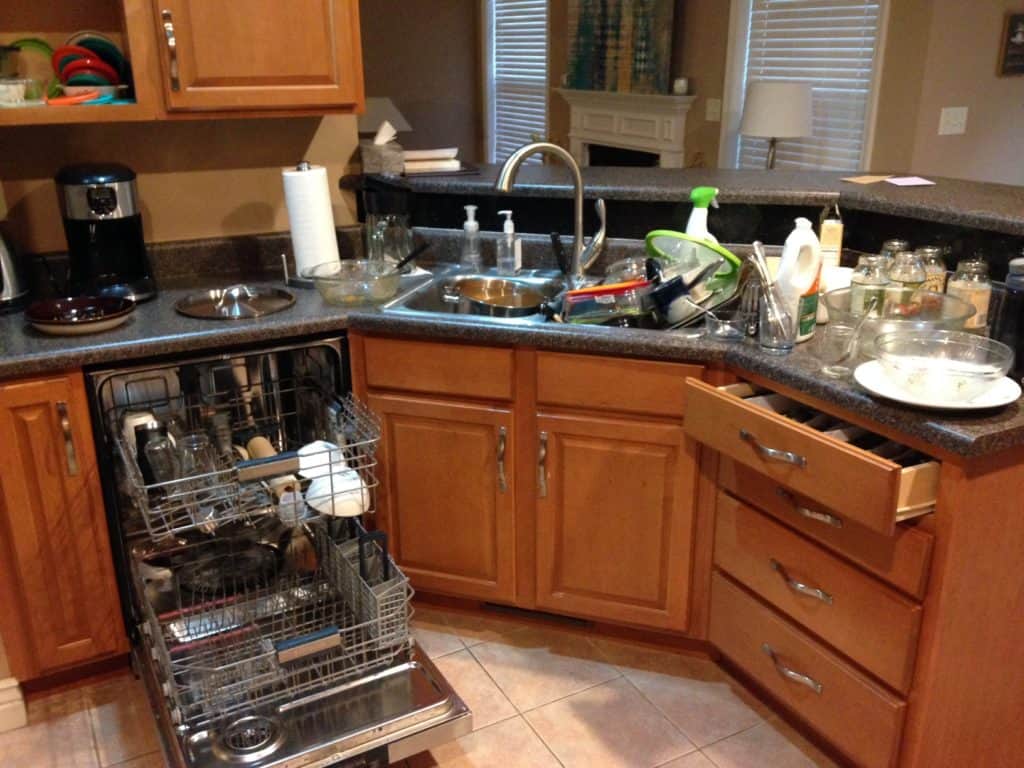 You have to give your husband a pep talk each time he helps you clean up said destroyed kitchen.
Your kids no longer just eat dinner. They now end each meal with a review.
You text and email back and forth incessantly about recipes with your co-author.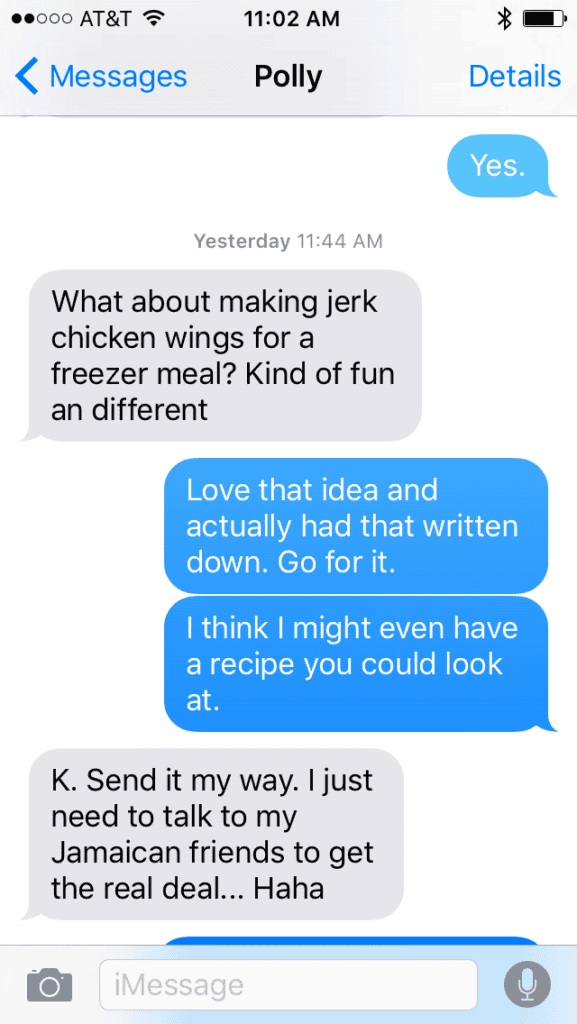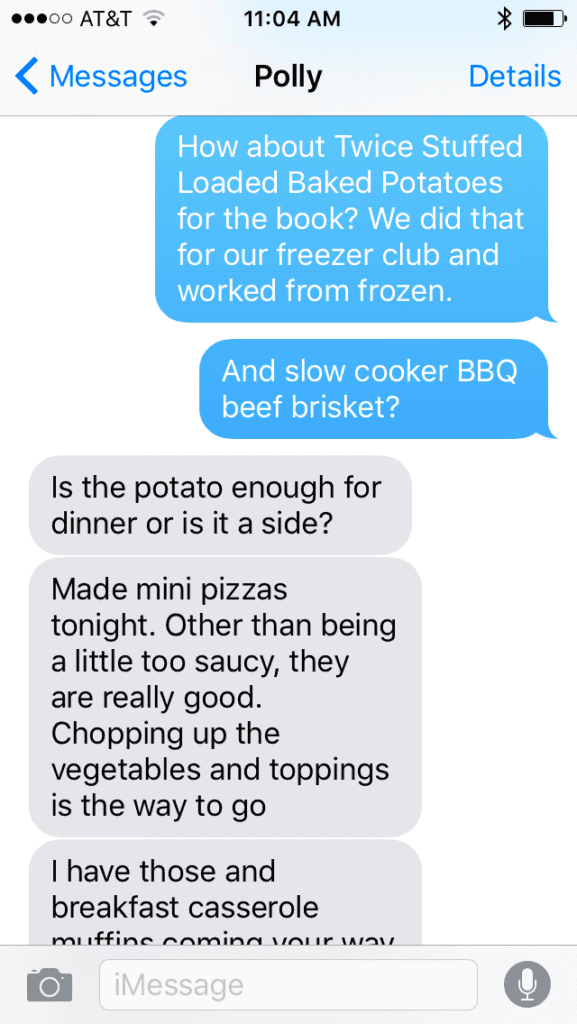 Your feelings cease to be hurt when receiving blunt feedback about your food. (This is why I love, Polly, btw. She and I don't tiptoe around the truth much, and we're still friends. 😉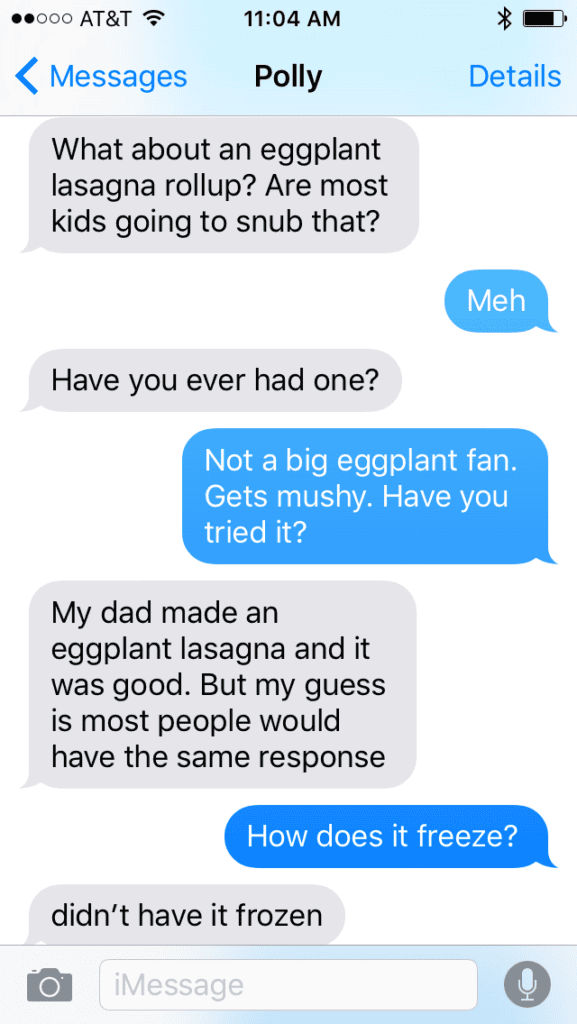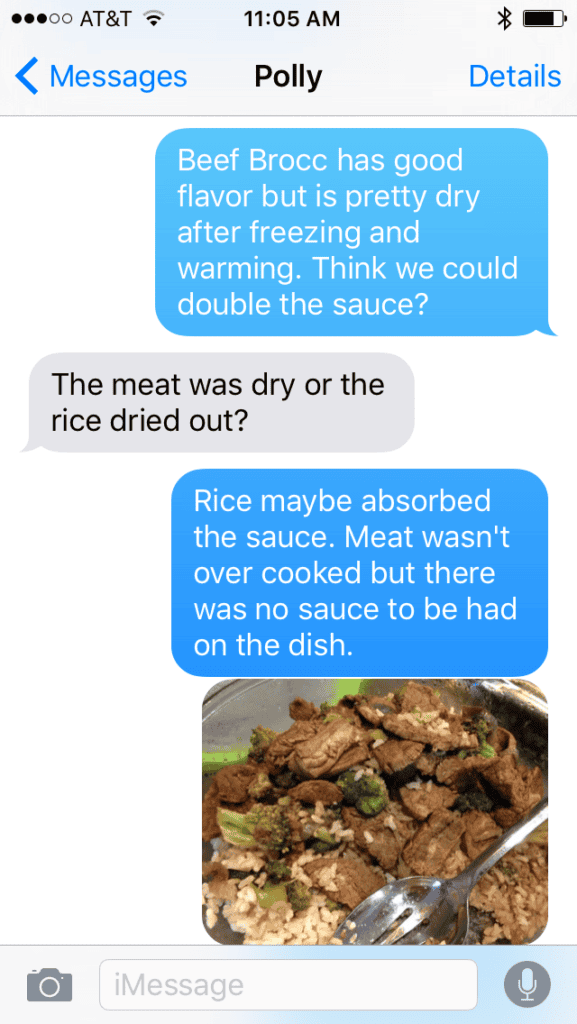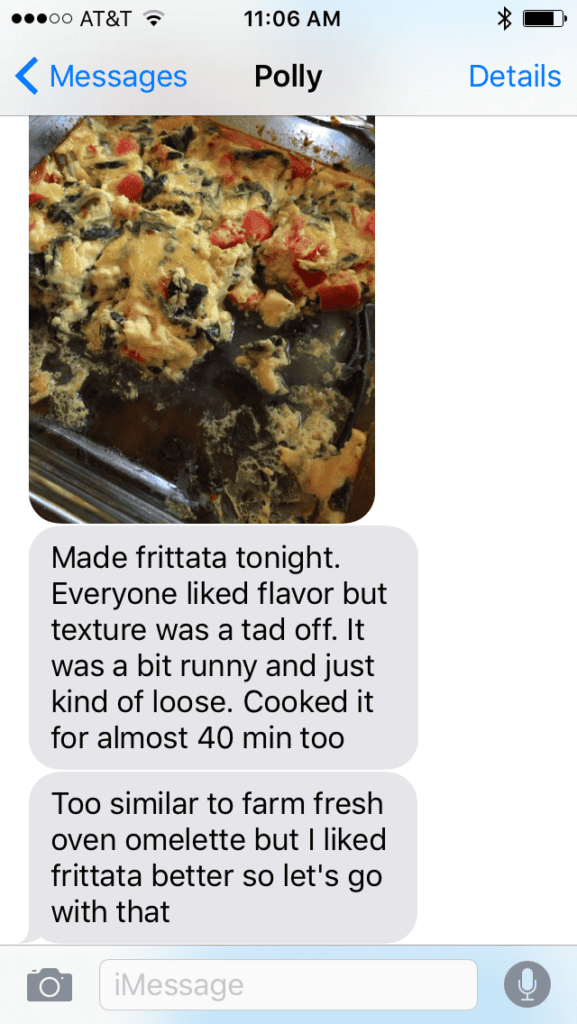 Your freezer is packed with freezer meals to taste test from your blogging partner (not complaining!).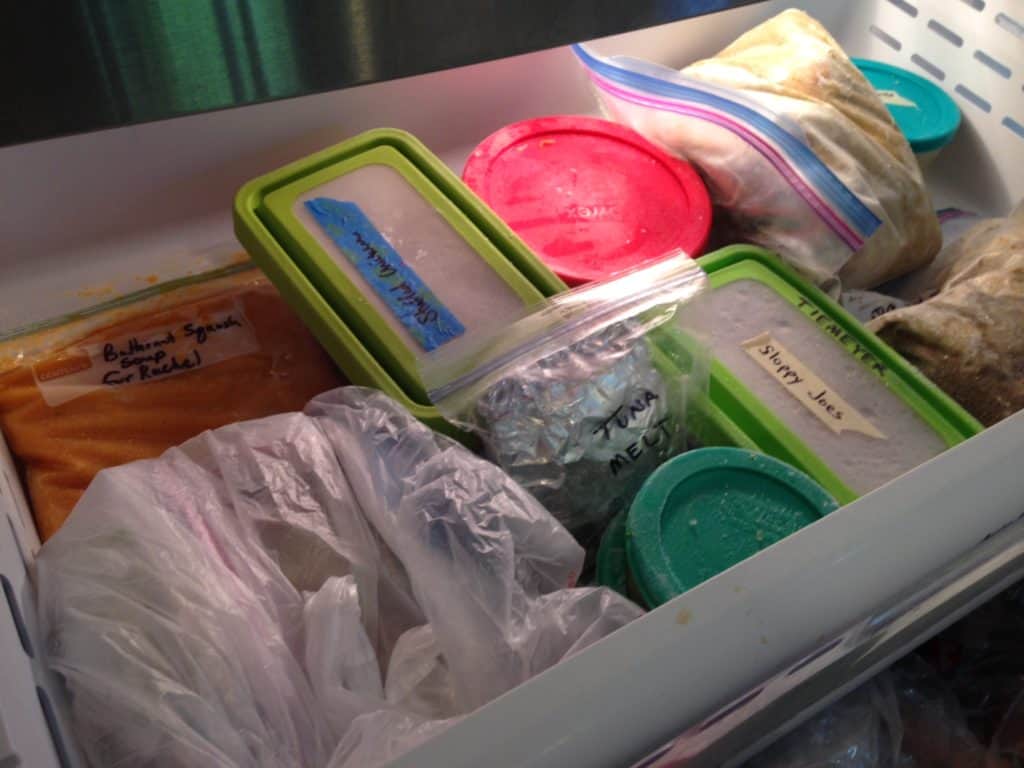 You need said blogging partner to give you a morale boost after #recipefailures.
You might end up throwing away a muffin tin after scrubbing and scrubbing said #recipefailure.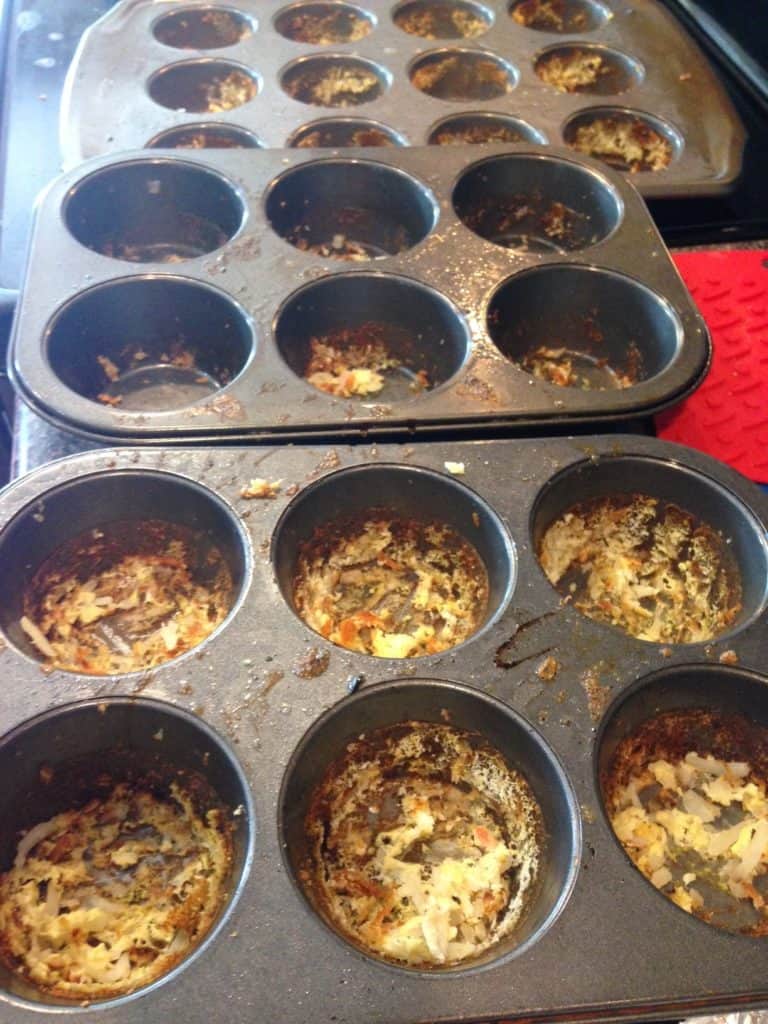 Cookbooks, cooking magazines, torn out recipes, and scribbled recipe notes are scattered in various places throughout your house…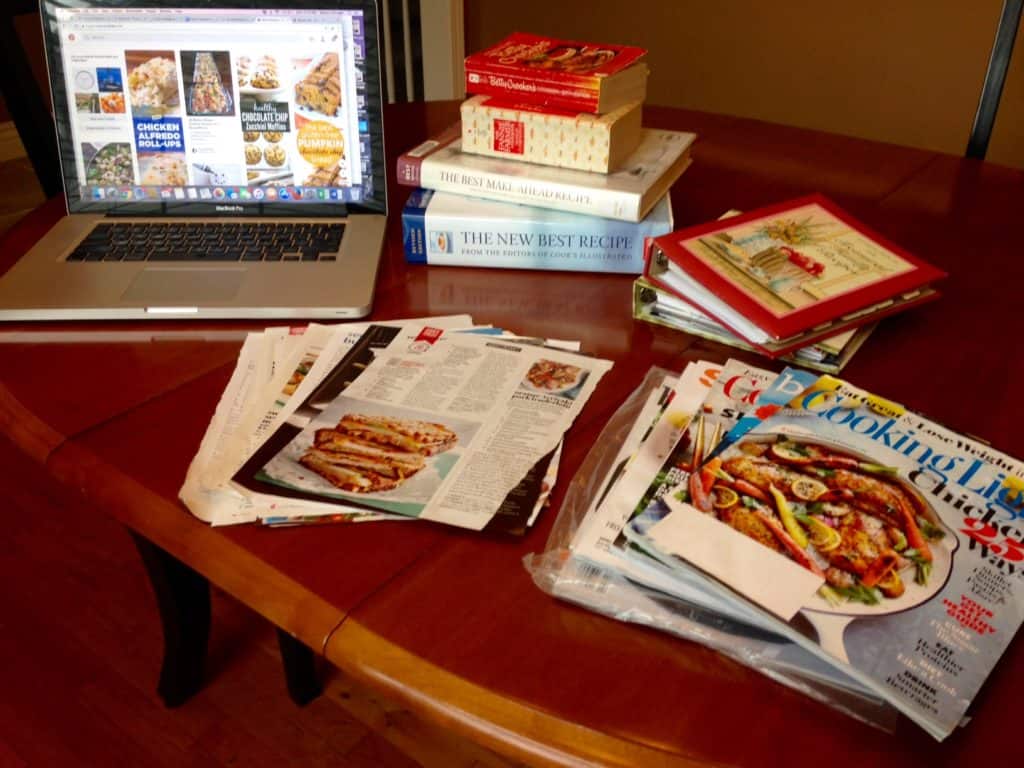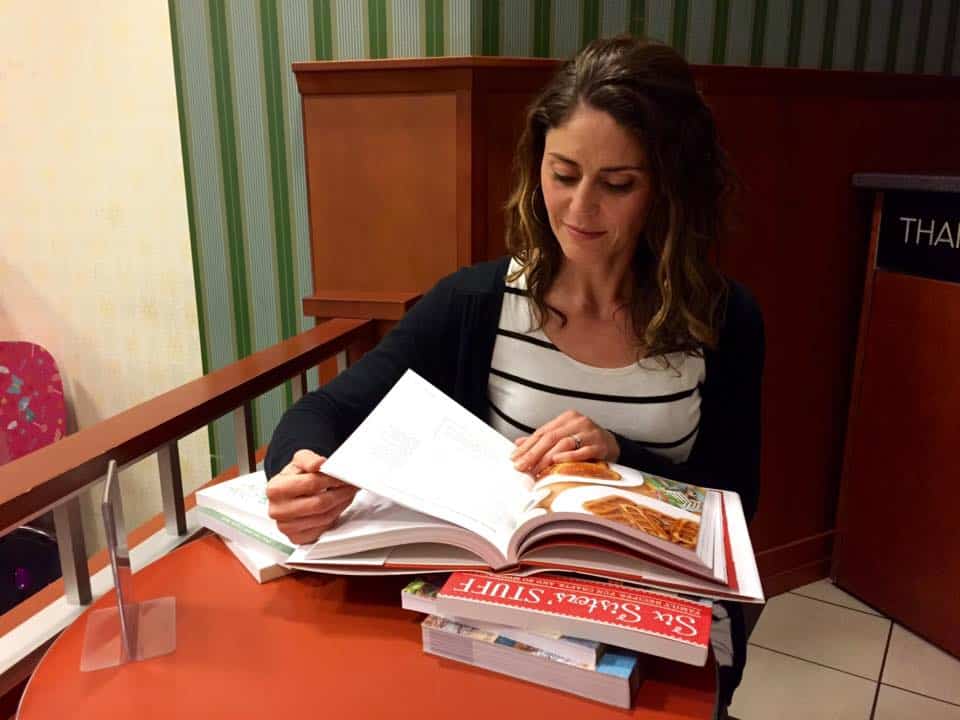 And the DVR is filled with Food Network and PBS food shows. (America's Test Kitchen, anyone? Anyone??) Well, honestly, this has been true of me for 15 years. 😉
Our Recipe Testing Process
Now that you have a little snapshot into our lives as food bloggers and cookbook authors, let me give you a run down of how Polly and I are managing to research, create, test, and often retest around 100 freezer meal recipes. Our recipe testing is coming to a close (we have about one month left), but the whole process is taking us about 5 months. Here's a break-down of our process…
1. The Framework: It all began roughly 9 months ago when we wrote our book proposal. At that time, we thought through what chapters we would include and a tentative recipe index that fit with our goals for the book (easy, whole foods, freezable, & delicious!). However, this master list is very much in wet concrete, using our initial recipe ideas loosely along the way. Here's a little snap shot of our book proposal we worked on for about 6 months…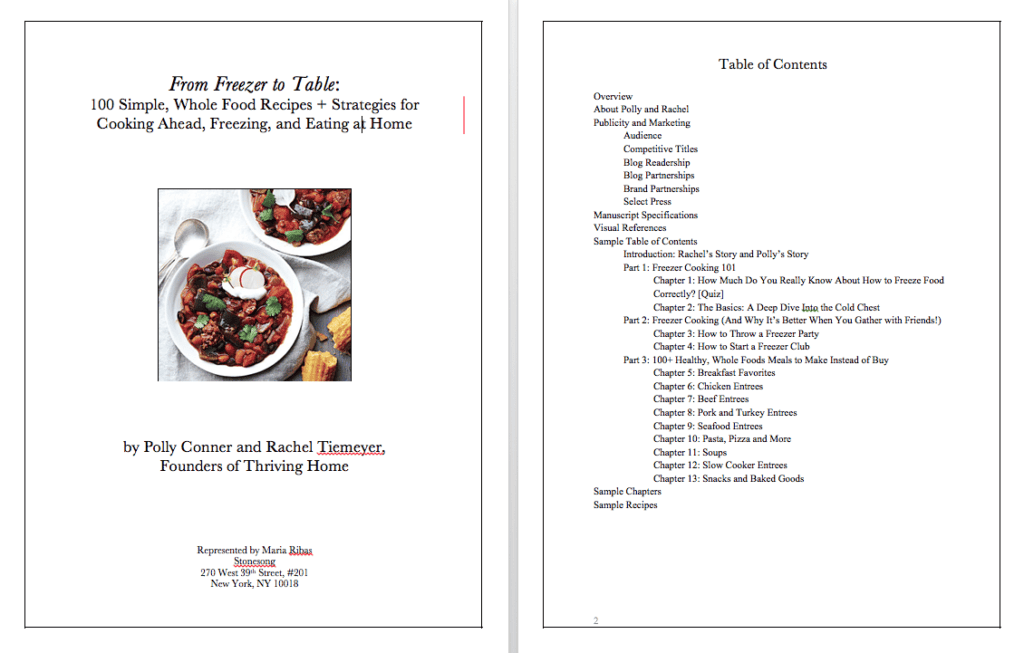 2. Finding Inspiration: Recipe testing begins with inspiring recipes. Some of our recipe index that we first put together qualify as inspiring recipes to us, but many don't at this point in the process (it's funny how things can change). So, Polly and I constantly survey Pinterest, cookbooks, magazines, and gather ideas from friends and family. When we zero in on an idea that could fit our goals for the book, say Baked Meatballs, then we start our research.
3. Researching a Recipe: Once we've decided on a recipe to try, it's time to start comparing recipes. Honestly, America's Test Kitchen cookbooks have been some of the best resources, because they explain why certain methods and/or ingredients do or don't work. With their guidance, experience of our own, and lots of similar recipe ideas, we begin to write our own original recipe.
4. Creating an Original Recipe: Back to the Baked Meatballs example: Usually Polly and I have a recipe pow wow about what changes can be made to our inspiration recipes. Together we think through how to make Baked Meatballs a "whole foods" recipe, what other flavor combinations could work (i.e. Can we add fresh parsley and basil in place of dried herbs? What if we added Parmesan cheese?), or if there is another cooking method we could use (i.e. slow cooker or baked vs. pan fried). Again, this is a bit of intuition, science, and guesswork.
5. Testing from Fresh and Frozen: Now that we have an original recipe in mind, one of us gets to work and tests it. Sometimes in the middle of making it, we get new ideas or make changes based on taste or look or our gut feeling. We always double it and freeze half of a recipe. That's the harder part about our book. Not only do we have to test a meal from its fresh state, but we also have to test how it freezes, thaws, and then cooks after that. The fresh meal gets eaten and reviewed by the cook of that one. The frozen meal gets delivered to the other author and tested by her family. Good thing there are two of us!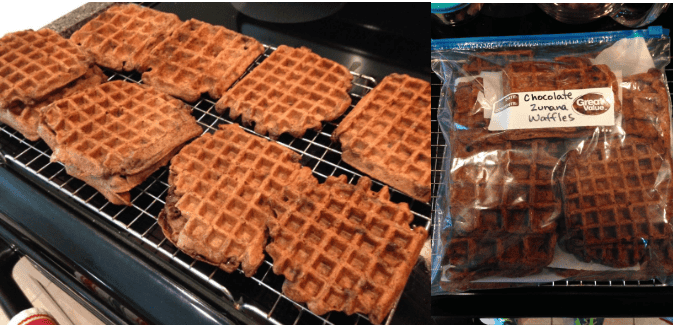 6. Feedback: We keep all of our recipes in a shared file between the two of us. Once our families (and in my case, my neighbors or parents have tried it, too), we share our feedback with one another and write notes at the top of the shared recipe file. I would guess that about half of our recipes have worked well the first time and the other half have required changes and retesting.
7. Retesting: If a recipe isn't perfect the first time, it's back to the drawing board. We pow wow for a second time about what to change and try a recipe again if we think it still has potential.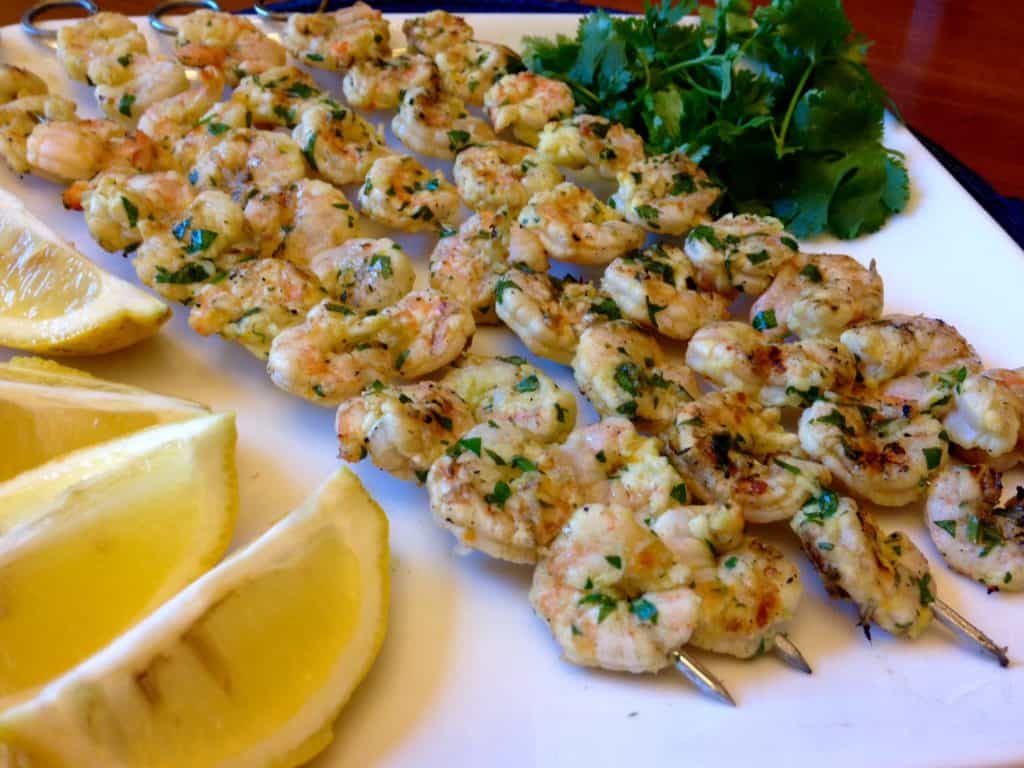 Turns out that writing a cookbook is a lot of work! But, we really do love it. And, we certainly couldn't do it without…
Our Recipe Testing Team
With all the retesting of recipes that needs to be done, we could not have done it without the help and feedback of our Recipe Testing Team. That's right! Many of our readers have joined with us on this adventure and helped us tremendously by trying out and offering feedback on several meals, including Avocado Blueberry Muffins, Taco Soup, Fish Sticks, and Chimichangas so far!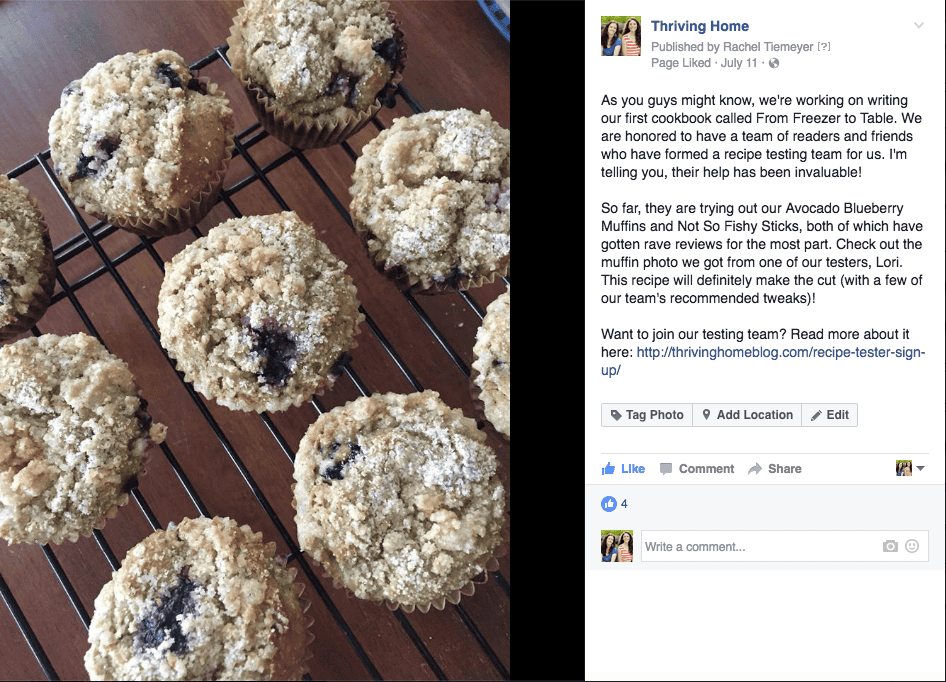 Publishing a Cookbook Series
In September 2017, we released our first cookbook: From Freezer to Table: 75+ Simple, Whole Foods Recipes for Gathering, Cooking, and Sharing. We have done our best to document what the process has been like to write a cookbook. Don't miss any of the posts in this series. Below is the order they go in…
Part 1: Landing the Cookbook Deal
1. What Our Cookbook is All About
2. The First Steps to Publishing a Cookbook
Part 2: Writing the Cookbook
Part 3: Launching the Cookbook
9. Our Pre-Order Push – Pre-order sales are a big deal in the publishing world. Here's how we began that campaign.
10. Launch Week Giveaways – To encourage people to share about our book, we gave away big prizes all week long on the blog.
12. Our TV Debut
Bonus: 13 Things You Didn't Know About Our Cookbook
https://thrivinghomeblog.com/wp-content/uploads/2016/08/Publishing-a-Cookbook-recipe-development.jpg
1140
760
Rachel Tiemeyer
https://thrivinghomeblog.com/wp-content/uploads/2019/10/thrivinglogo.png
Rachel Tiemeyer
2016-09-28 06:01:00
2018-04-25 12:59:01
Publishing a Cookbook: How Do You Develop Recipes? (aka: How Destroyed Is Your Kitchen?)