Field of Dreams: A Family Business Venture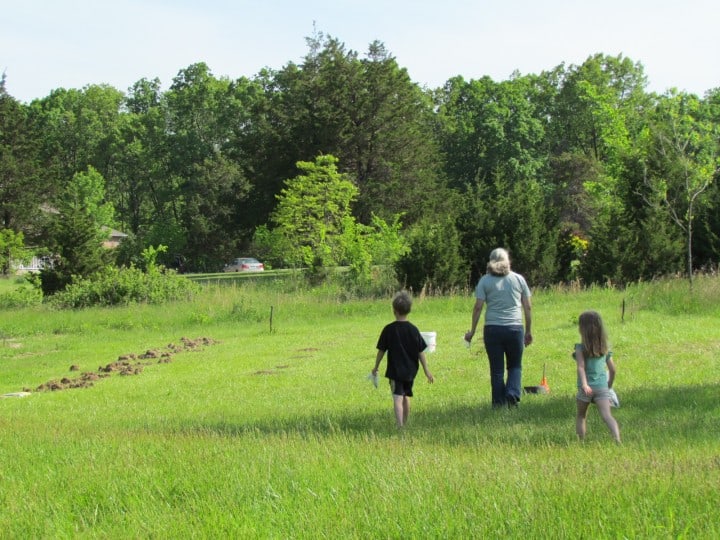 My mom (i.e. the real pioneer woman) has a dream. It's a pretty cool dream.
It might help to see this picture of my mom, me, and my little sister from my childhood first. See, my mom has always had a thing for pumpkins. And she won first prize at our fair long ago for her giant ones. (What do you think about all our mullets? Awe. some.)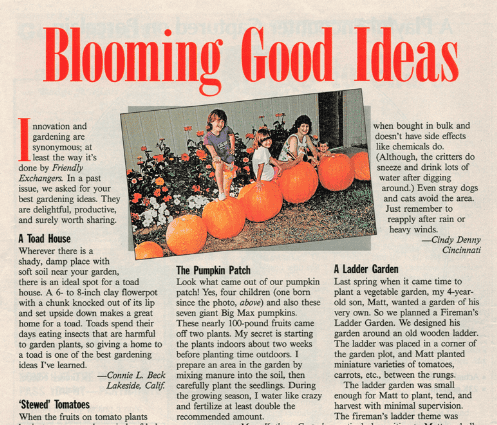 My mom's dream this summer is for her and the grand kids to start a small pumpkin patch business. This means planting, tending (well, she is doing most of that), harvesting and then hopefully selling pumpkins in a few weeks to friends and neighbors. The point is to give the kids an idea of what it takes to run a business from start to finish, as well as develop an appreciation for farming. What an amazing experiential learning experience, huh?
I'd love to show you what the the Field of Dreams (aka The Pumpkin Patch) has looked like so far. And I hope to give you an update in a few weeks after either a great success or failure.
The whole thing began May 19, when all the grand kids were invited to Grandma and Grandpa's house for a seed planting party. Well, actually, to be accurate my mom had done a lot of work prior to May 19.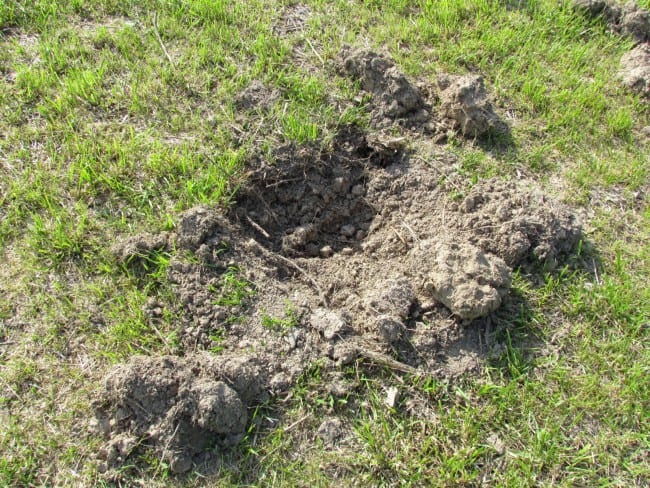 First, she dug out about 30 or so patches of sod and replaced those holes with dirt from her garden. Digging those holes and hauling all the dirt was quite a feat! (Gracie, the farm dog, is double checking her work…or looking for chicken poop to eat.)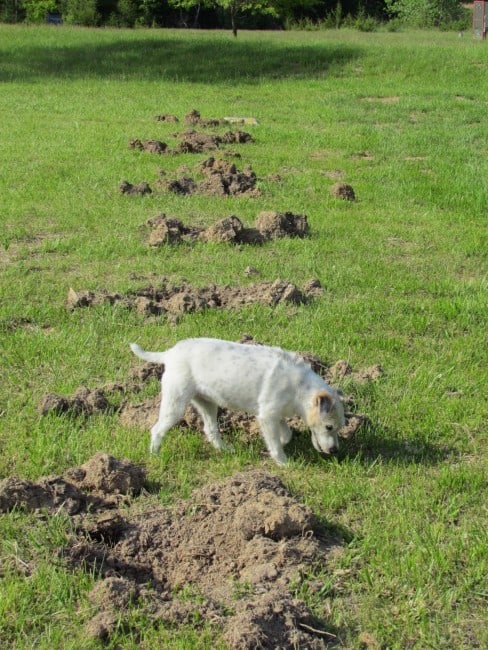 She also carefully prepared bags of seeds for each of the five grandchildren. Inside each bag were five seed packs of various kinds of pumpkins and squash for each kid.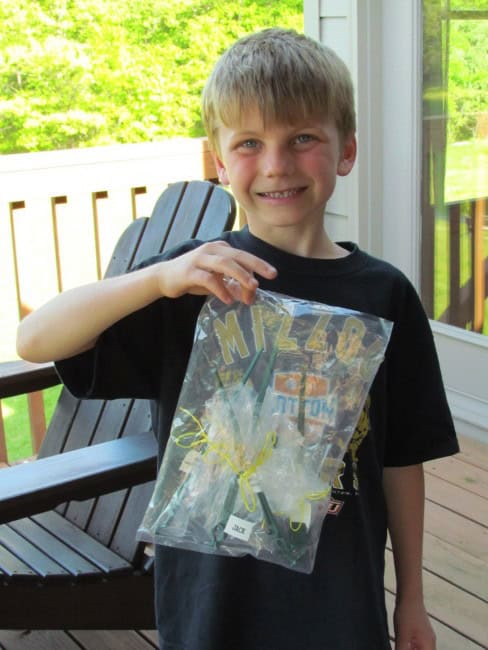 Each individual seed pack also had a small stake with the name on it, so we could remember which seed was where. Genius.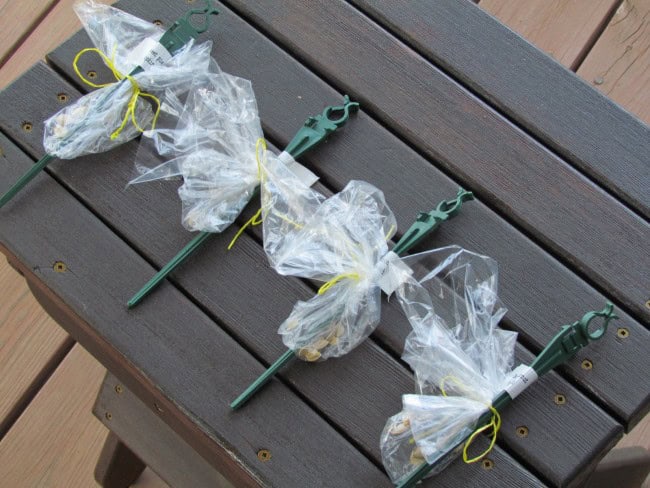 Next Grandma showed the kids how to poke a hole with their finger in the dirt and plant the seeds around the stake.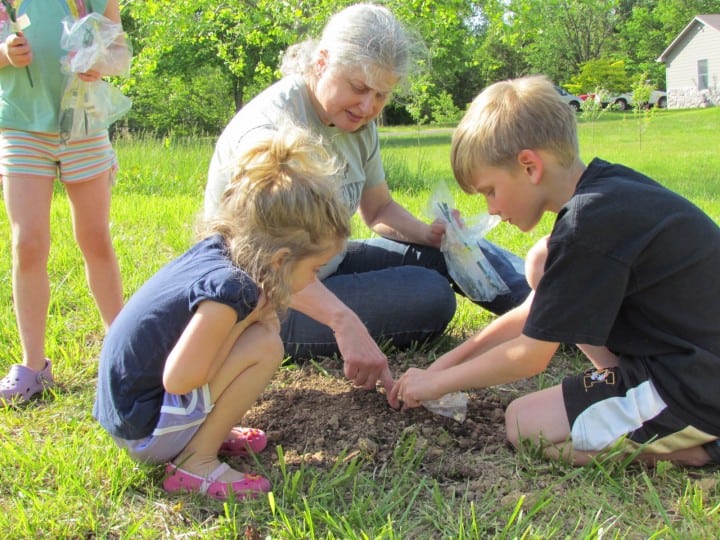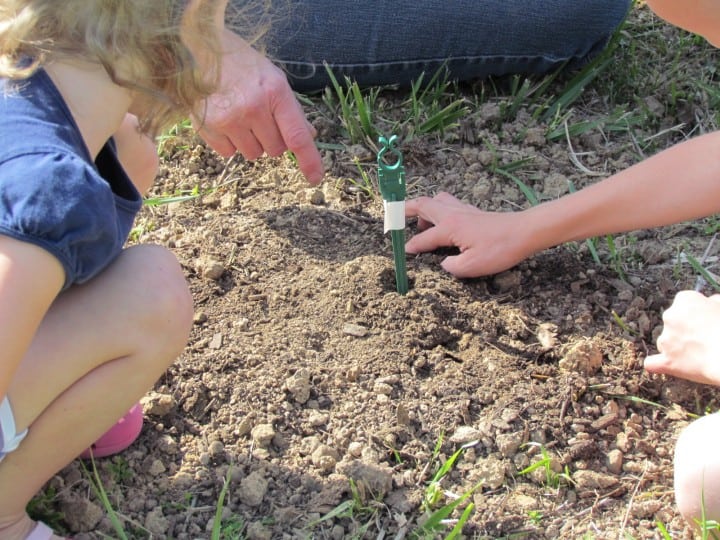 After they got the hang of it, the kids spread out and began sowing seeds throughout the patch. They really got into it. (And there's my dad, the resident photographer doing his thing. I did not get that gene unfortunately. Oh, and that cute girl with the long brown hair is my awesome sis-in-law.)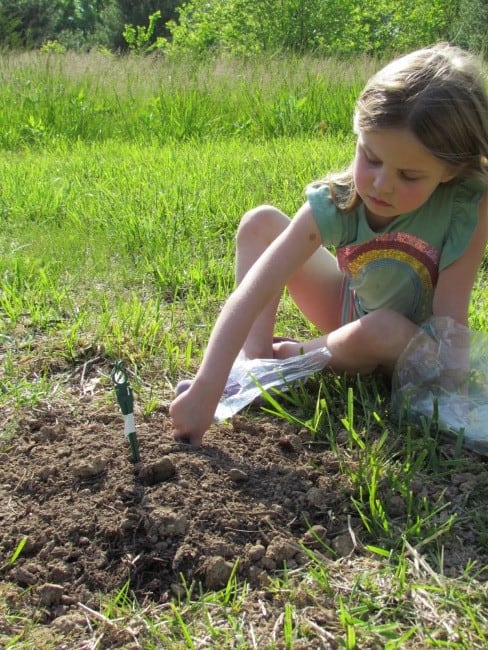 But there was just one problem. In all the hub bub, one kid was missing. Where was my little 3-year-old guy? He couldn't wait to be a part of it all.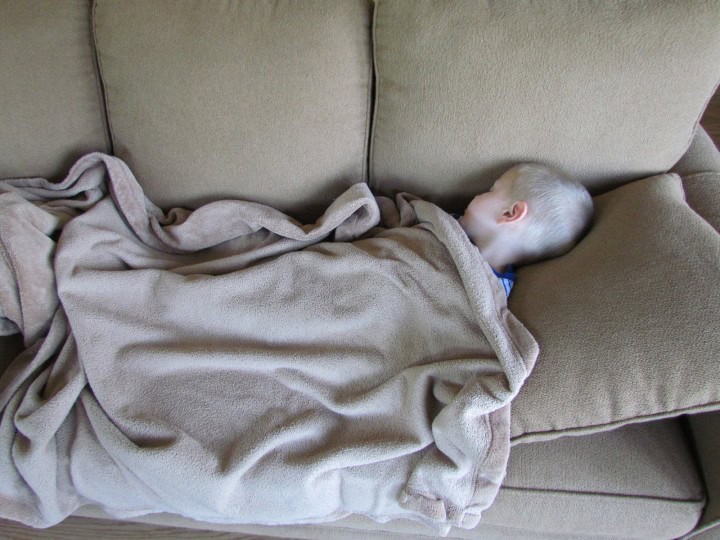 Apparently, he couldn't handle all the excitement. I tried to wake him, but he was a bear and decided to hang on to mom instead of join the team.
So, the rest of the kids watered their newly sown pumpkin patch with Miracle Gro water. And that was the end of seed planting day!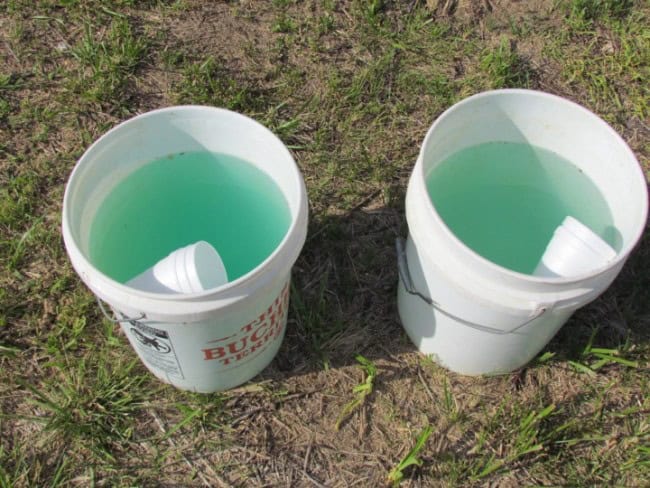 Yes, Gracie, we know you're there. Good puppy.
After planting the kids were off to check the chickens and explore the lake. Beautiful place, isn't it? We're blessed to be near my folks!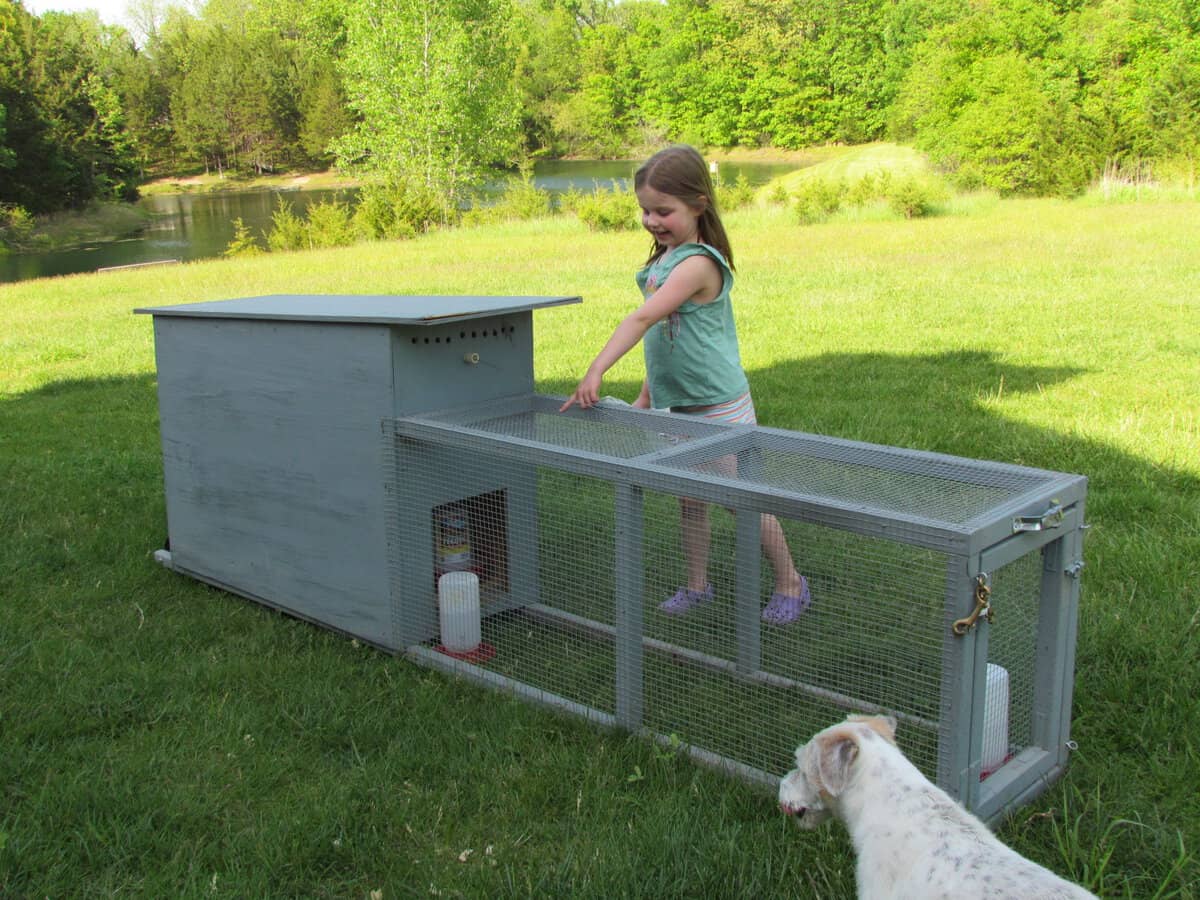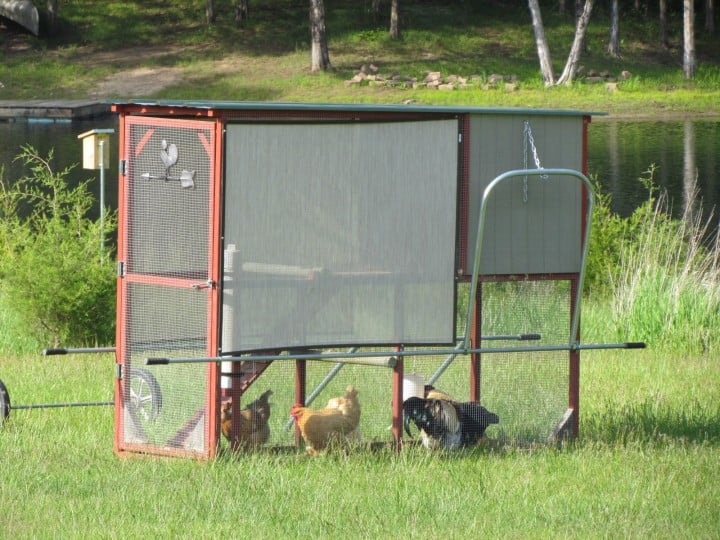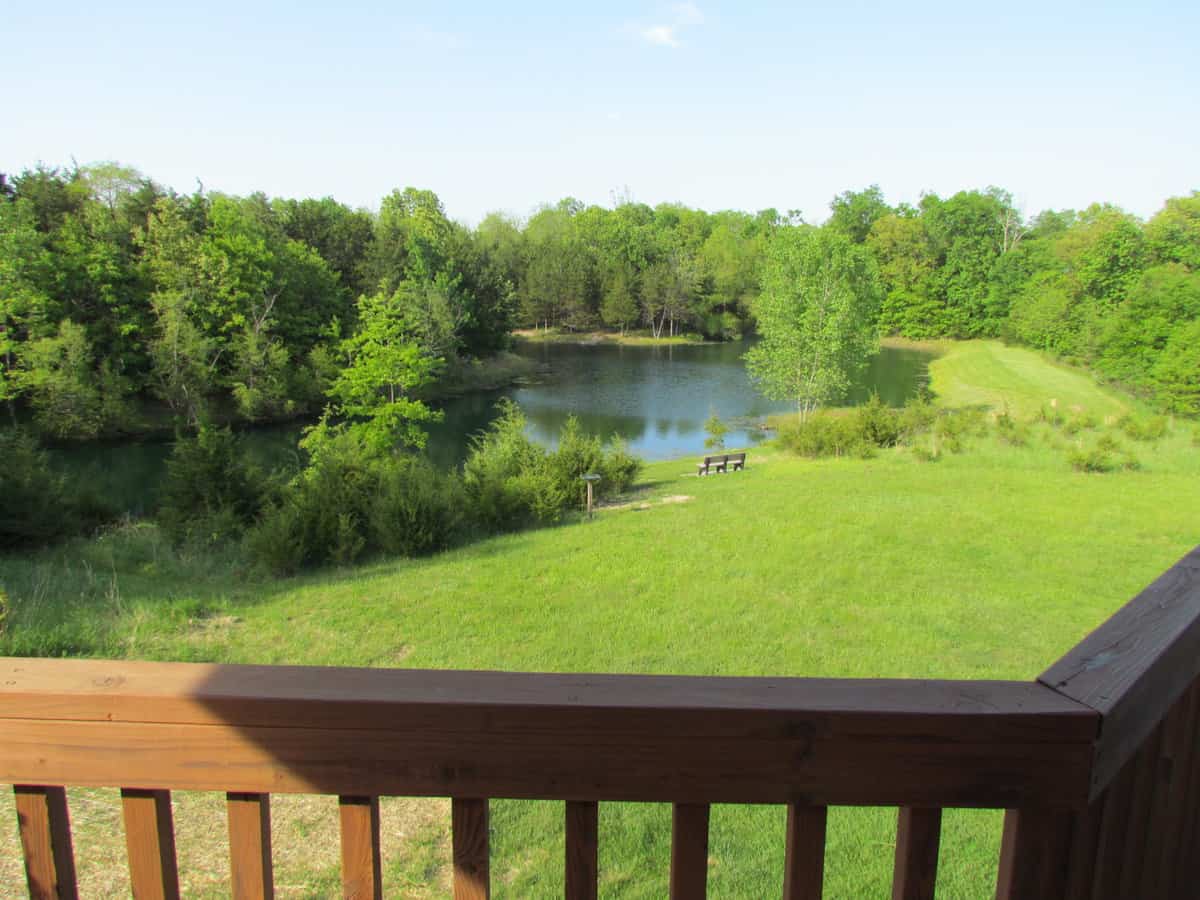 So how is the pumpkin patch doing now, you ask?
Exactly one week later the kids were excited to find seedlings that looked like this!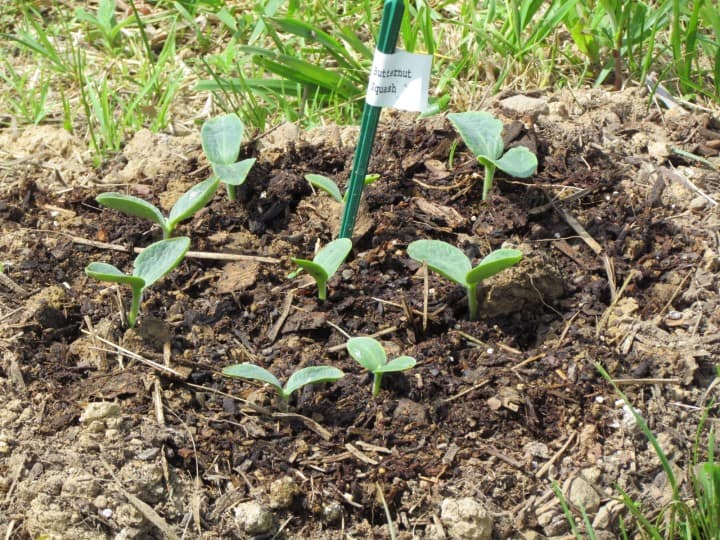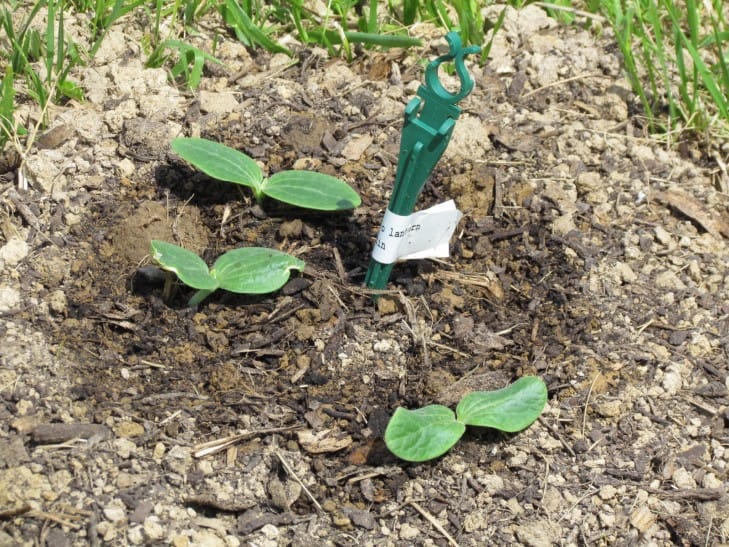 And here is the Field of Dreams today–2 months after planting. (Photos courtesy of my Daddyman.)
This guy is a future Pie Pumpkin…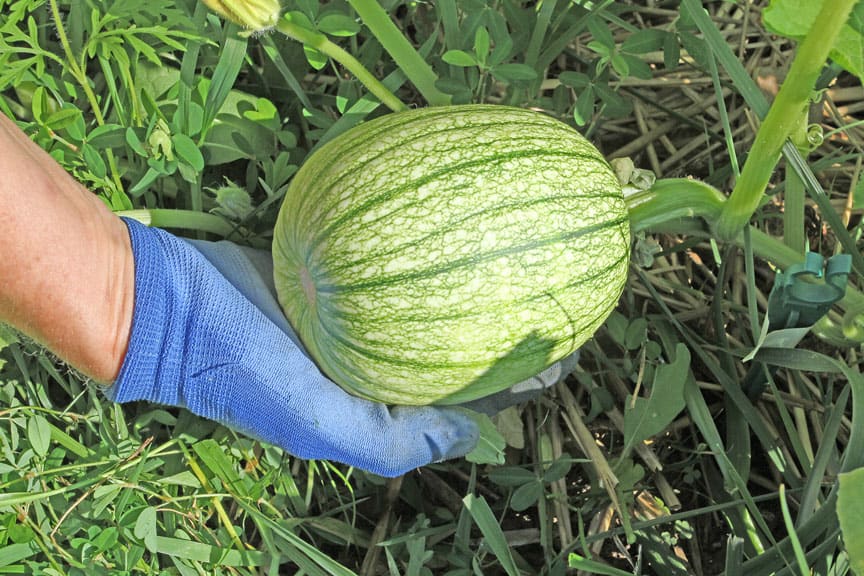 I bet you can guess this next one–butternut squash…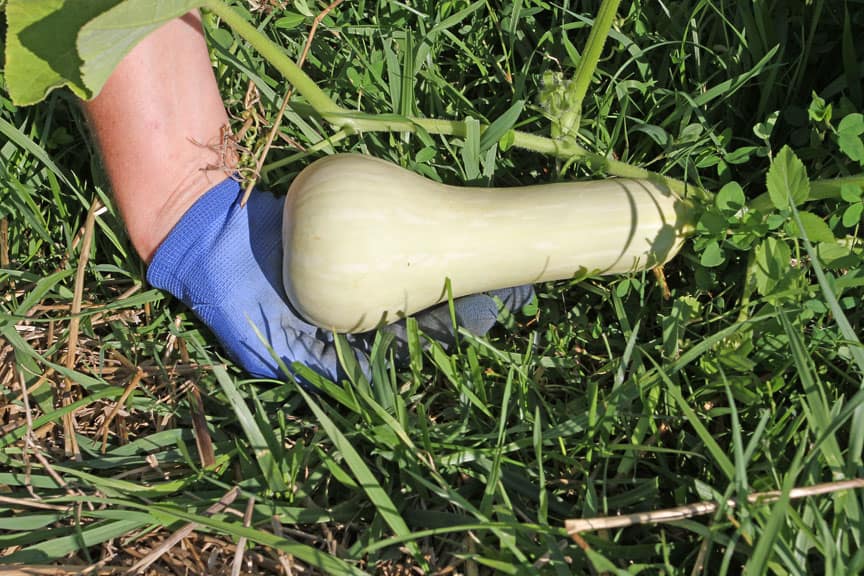 And this little dude is a jack-be-little miniature pumpkin…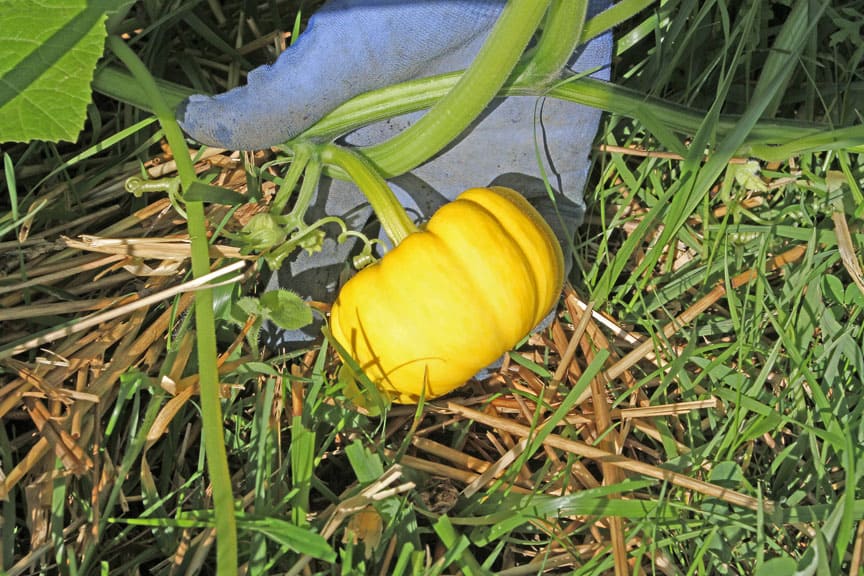 Finally, we have a Lakota squash…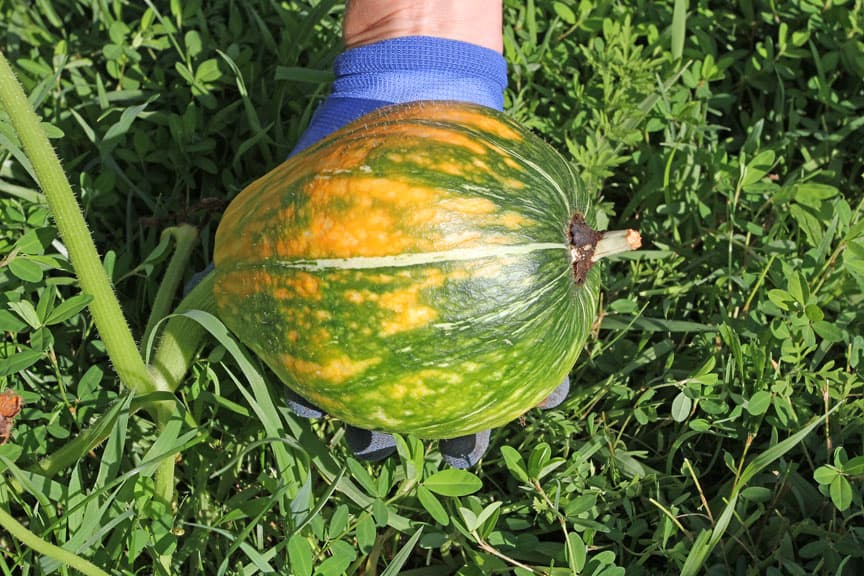 And finally, we have harvest day. The kids had so much picking the fruit of their labor. Unfortunately, there wasn't enough to sell. But, we all enjoyed using them to decorate around the house and eating them over the course of several months. In fact, here's a post that resulted from trying to use up all my butternut squash.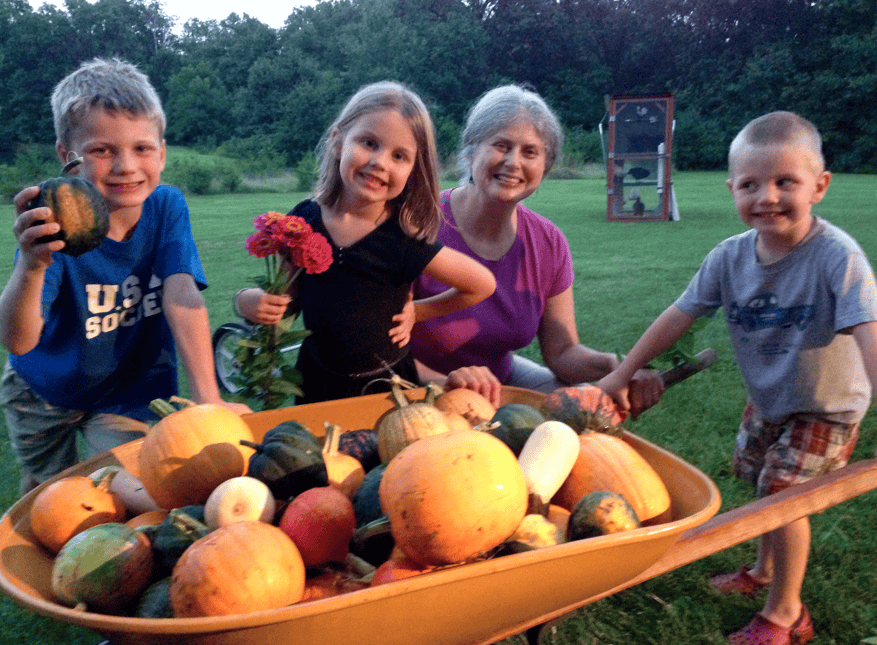 Here's a huge THANK YOU to my mom for the idea and all the hard work of tending the patch for several months!
https://thrivinghomeblog.com/wp-content/uploads/2014/07/IMG_52301.jpg
576
864
Rachel Tiemeyer
https://thrivinghomeblog.com/wp-content/uploads/2019/10/thrivinglogo.png
Rachel Tiemeyer
2014-07-15 05:28:26
2020-01-05 21:56:47
Field of Dreams: A Family Business Venture