Rachel's Favorite Recipes
If you're around me for long, you know that I love talking food and swapping recipes. The thing is…that Polly girl stole most of my favorite Thriving Home recipes in her Polly's Favorite Recipes post (I guess that's the privilege of going first). Never fear, though. I've got a few more "real food" top contenders up my sleeve that my whole family loves for breakfast, lunch and dinner…
Breakfast
We have made this at least once week for about three years. Make it. And that's all I have to say about that. (Oh, except that you might also like this version.)
Again, this has been a once-a-week breakfast or dinner for years. You can customize it according to your taste, adding veggies, fresh herbs or chopped bacon. The options are limitless really.
These are the only pancakes we make in our house, although we have a lot of great pancake/waffle options in our Recipe Index. It's just that…these are so dang good every single time.
Don't be deterred by the "green" in the name! Even your husband will love this (well, at least my farm boy all-American guy does). We start our day with a smoothie like this every morning.
Lunch
Like I mentioned a few weeks ago, I probably wolf down some version of this Protein Bowl five days a week. (Don't be fooled. I wolf down some chocolate right after lunch approximately seven days a week, too.) It's filling, so healthy, and yummy! My other go-to is Tabbouleh with quinoa.
Dinner
Southwest Chicken and Bacon Wraps
Based on one of our favorite local restaurant dishes, Southwest Chicken and Bacon Wraps are a definite fav. These make for an easy entertaining dinner, since you can prep all of it ahead of time. When it's time to serve, simple warm the chicken in the oven on low beforehand. This also makes a simple meal to take someone in need.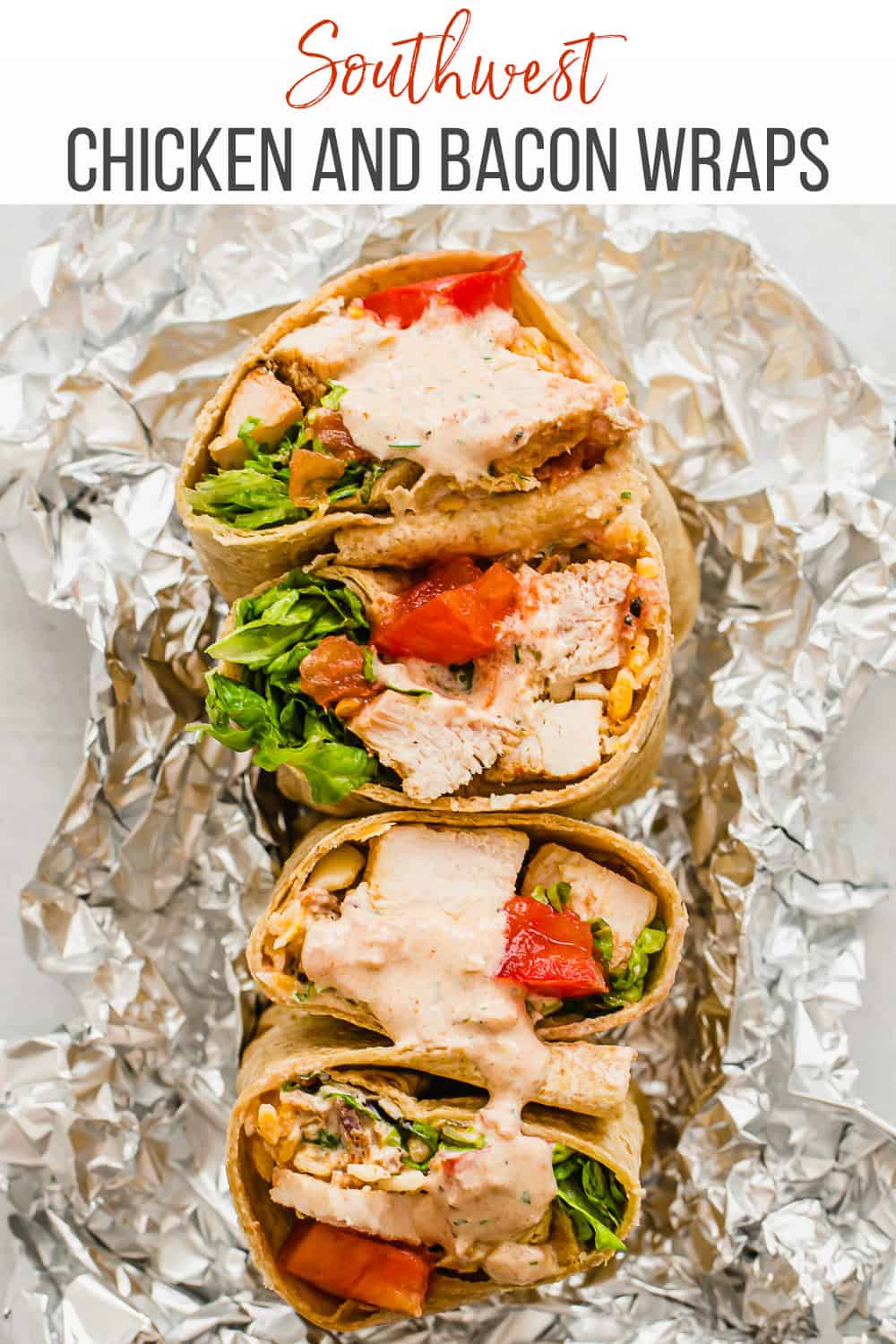 What red-blooded American doesn't love pizza? But, it's hard to find a healthy, real food version in the frozen food section that doesn't cost you your retirement. This whole wheat dough is incredibly easy, delicious, and cheap. And, it's full of simple, healthy ingredients.
Each family member can personalize their own pizza (like this interesting take on pizza) or you can make a family-sized one with your favorite toppings. Let the kids roll out their own dough, and then set out a variety of toppings (try some new ones!) and let them add their own toppings. It's a great way to expose kids to new ingredients and you might be surprised at what they will try.
Mini Chicken Burgers with Herbs
There has NEVER been a time that I've made these mini chicken burgers that my family has complained. Actually, I think the kids cheer when I tell them I'm making them. They pack a flavor punch and are great on or off a bun. Serve these with some Roasted Vegetables or Oven Fries and you're good to go. Double this recipe and freeze the extra uncooked patties for a future quick dinner.
You can't go wrong with these healthier meatballs. We absolutely love them on good sub bread or these wheat dinner rolls with homemade marinara sauce and provolone cheese. But, they are also great on top of spaghetti, of course. Gah, isn't my little guy so cute? As a 1st grader, he can devour two of these subs!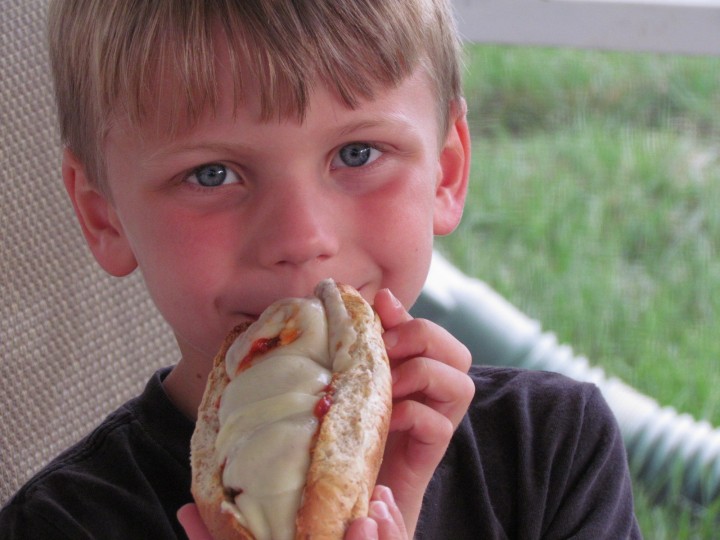 Check out the rest of our healthy and family-friendly recipes in our Recipe Index.
https://thrivinghomeblog.com/wp-content/uploads/2014/05/IMG_4207.jpg
1200
1600
Rachel Tiemeyer
https://thrivinghomeblog.com/wp-content/uploads/2019/10/thrivinglogo.png
Rachel Tiemeyer
2014-05-28 05:00:00
2020-01-03 16:34:51
Rachel's Favorite Recipes