While we are in the spirit of poking fun at some of our bad pictures on Thriving Home (see Pancake Poll Results if you don't know what I'm talking about), we thought we'd take another poll.
I briefly mentioned in the Poll Results post that Rachel had once told me a picture of my meatballs looked like "poop balls."
Oh, how you all loved that. Weirdos. We got multiple requests to share the picture.
Well, we give the people what they want.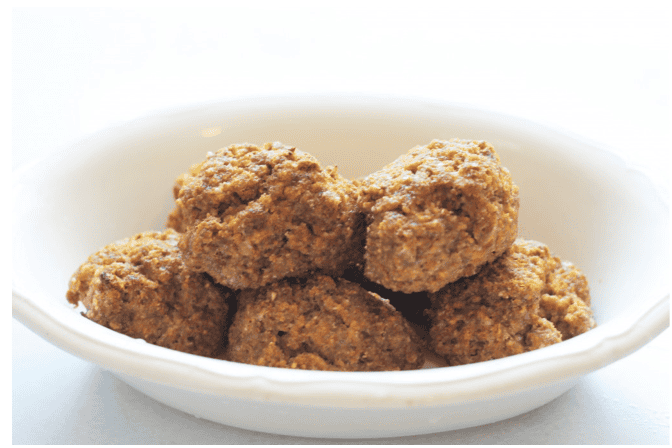 The reason the texture of these looks funny is because I threw all the ingredients, including the ground beef into the food processor. It saved me a little time and the grossness of mixing up ground beef with my hands.
I also want to make sure you know that this meatball recipe is SO good. Don't let the picture or the suggestion of poop throw you off. They are delish.
I never thought I'd ask thousands of people this question, but here goes:
Do these look more like meatballs or poop balls?
[polldaddy poll=8385927]