"Real Food Meets Reality" Menu Plan: August 30-September 5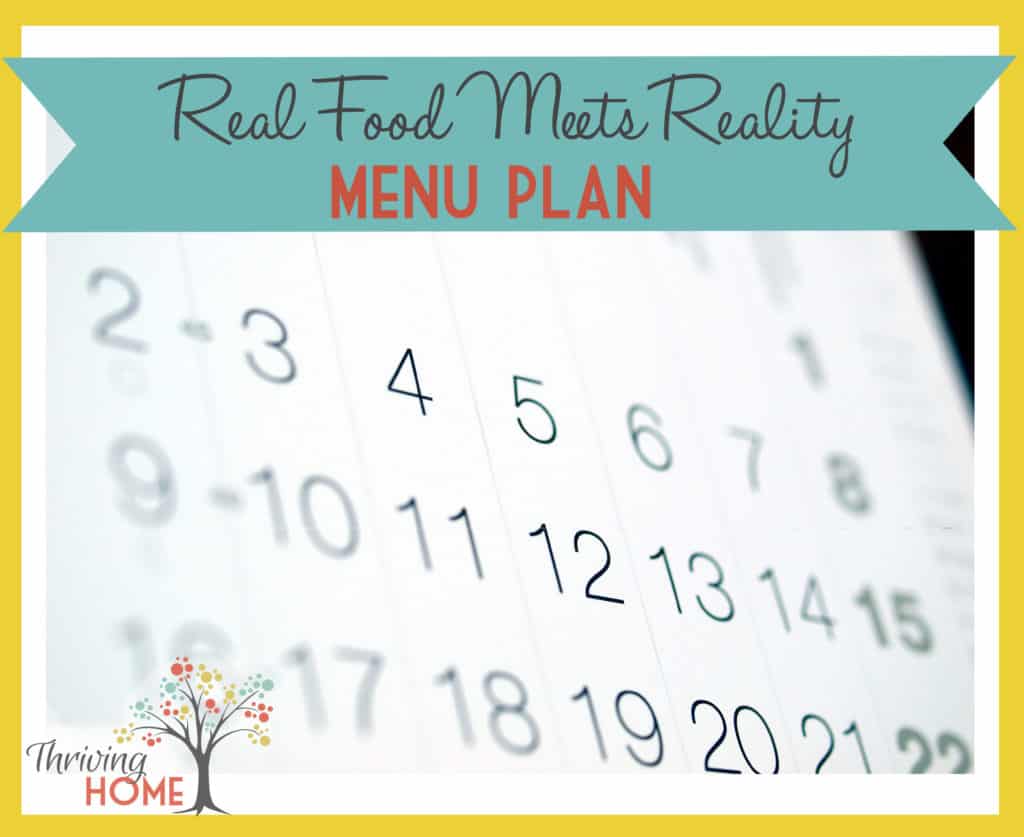 Confession time.
After a summer without full use of my right arm (due to a dislocated and fractured shoulder) and then putting our house on the market and moving to a new house and putting our kids into a new school, I did a miserable job of meal planning and eating at home. Really, I pretty much failed all summer at cooking and feeding my family well. We ate out more than we probably ever have in our whole time as parents. It's truly been survival mode for months. It happens, right? But…I'm excited to be back on the bandwagon this week!
You'll notice that many of my dinner entrees have an asterisk (*) by them. That's because I'm working hard the next few weeks to re-stock my freezer by using my time wisely and doubling these meals. That way I have some family favorites ready to pop in the oven or warm up on the busy weeknights to come. To learn more about freezer meal cooking, start here or take a look at our HUGE freezer meal recipe collection.
Dinner
Sunday

:

Mini Chicken Burgers with Herbs*
Roasted Carrots and Potatoes with Rosemary and Thyme
cantaloupe

*Double and freeze extra burgers for another meal.
Monday

: Meatless

Light and Easy Penne Rosa
steamed green beans (cook right over the pasta pot in a metal strainer)
fruit salad
Tuesday

: Leftover Night

leftovers or pull something out of the freezer

Wednesday

: Breakfast for Dinner

Oven Omelet
whole wheat toast
Summer Peach Smoothie
Thursday

:

Slow Cooker Chicken Parmesan Sliders
steamed broccoli
watermelon slices

*Double and freeze extras for later.
Friday

:

Yummy Fish Sticks*
Mashed Cheesy Potatoes and Sweet Potatoes (recipe to come!)
green peas

*Double and freeze extras for a meal later.
Saturday

:

Beefy Baked Ravioli*
green leaf salad with Balsamic Parmesan Dressing
grapes

*Double and freeze second batch before baking for dinner another night.
Breakfast Ideas:
Chocolate Zucchini Waffles*
Make-Ahead Breakfast Sandwiches*
Banana and Peanut Butter Baked Oatmeal*
*Double and freeze extras of these recipes for easy breakfasts later.
Free Printable Menu Planner
Here's an easy way to get started on saving money and eating healthier–download our free printable menu planner!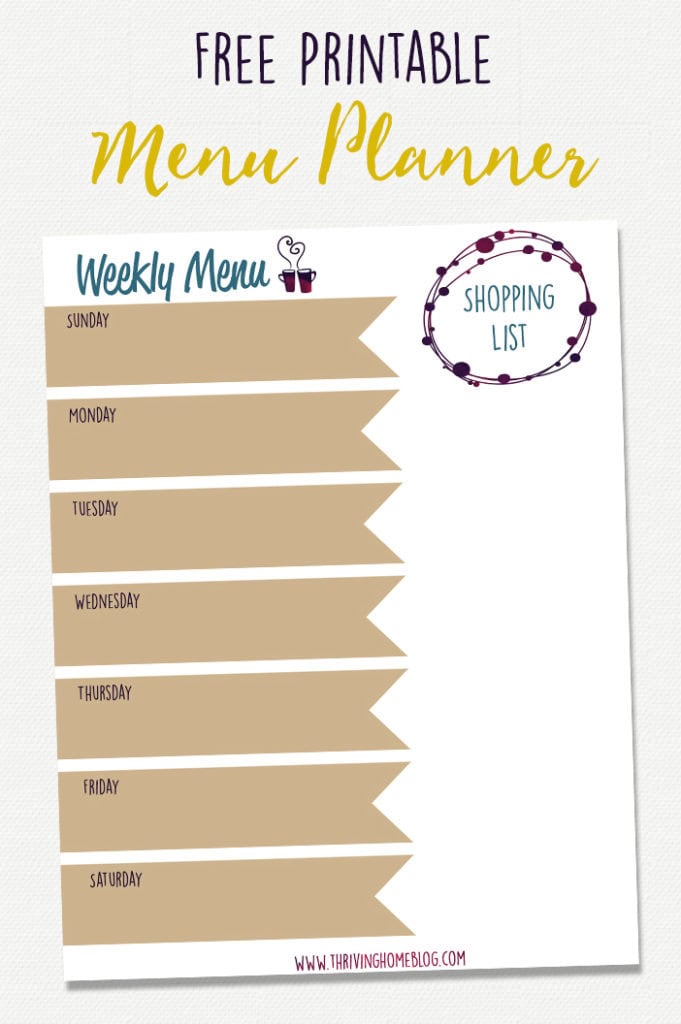 https://thrivinghomeblog.com/wp-content/uploads/2015/01/menu-planner-.jpg
2142
2619
Rachel Tiemeyer
https://thrivinghomeblog.com/wp-content/uploads/2019/10/thrivinglogo.png
Rachel Tiemeyer
2015-08-29 05:00:00
2015-08-29 09:10:18
"Real Food Meets Reality" Menu Plan: August 30-September 5