Sponsored by Hy-Vee (Columbia)
Christmas week is rapidly approaching, and I've got my game plan ready. It strikes me more than ever this year at just how much God has given our family. So, one thing we're going to do this year is double one of our meals and take it to an elderly gentleman I became friends with last year. He was released from prison about a year and a half ago and doesn't have family in town.
Let me tell you, this man of God is such a blessing to me (and seemingly anyone he is around). His life has been forever changed, and he loves and lives to "give glory to my Father in heaven" as he eagerly tells those around him.
Is there someone in your life you could bless with a meal (fresh or frozen) this holiday?
Check out my "taking it easy" plan…
Weekly Menu Plan
(FF) = Indicates a freezer-friendly recipe. Save time and money by doubling and freezing this recipe for another dinner later. Read Freezer Cooking 101 to learn more about this helpful strategy.
Night:

Dinner menu:

Sale Items (thru 12/15):

Monday

(MEATLESS)

Ragu Pasta Sauce
Hy-Vee Frozen Vegetables
Red Seedless Grapes

Tuesday

(Breakfast for dinner)

Chopped Fresh Fruit Salad*

 *Note: Double this fruit salad and serve tomorrow  night, too.

Farmland Sliced Bacon
Kiwi
Red Seedless Grapes
Zeal Navel Oranges
Organic Blackberries
Organic Anjou Pears
Del Monte Gold Pineapple

Wednesday

(FAMILY GATHERING DINNER)

Creamy Garlic Mashed Potatoes 
Chopped Fruit Salad

Boneless Beef Bottom Round Roast
Hy-Vee One Step Russet Potatoes
Organic Sweet Potatoes
Organic Valley Butter
Pero Family Farms Snipped Green Beans

Thursday

(Christmas eve)

Crusty bread from bakery
Veggie Tray with Dip

 *Note: My plan is to make both of these soups the  weekend the beforehand and freeze.

Hy-vee Chicken Broth
Organic Bunny-Luv Whole Carrots
Freshly Pre-Cut Vegetables (in bag)

Friday

(Christmas Day)

 

Christmas Morning Breakfast:

 *Note: You can make ahead and refrigerate for up to  3 days. Let them come up to room temp before  baking.

Christmas Dinner: Leftovers

Use up fridge leftovers or use a freezer meal.

Midwest Brown Sugar
Farmland Sliced Bacon
Hy-Vee Greek Yogurt
Hy-Vee 100% Orange Juice

Saturday

(APPETIZER NIGHT)

Shrimp Cocktail
Leftover Veggie Tray with Dip

Hy-Ve Ready to Eat Shrimp Tray
Freshly Pre-Cut Vegetables (in bag)
Kraft cheese slices
Midwest Brown Sugar

Sunday

 Boneless Pork Tenderloin
Organic Sweet Potatoes
Organic Bunny-Luv Whole Carrots
Organic Earthbound Farm Salad
Shop Online Now
New Online Shopping feature! Save time and hassle by ordering your groceries online from any Hy-Vee of Columbia. If you spend $100, delivery is FREE!! (What!?) If not, it's only $4.95 for delivery or $2.95 to pick up! (What!?) Listen to Polly explain how she uses it to save time and money…
<
For a step-by-step tutorial, read Polly's post about using Hy-Vee's Aisles Online. It's so easy!
Printable Menu Planner
Here's an easy way to get started on saving money and eating healthier–download our free printable menu planner!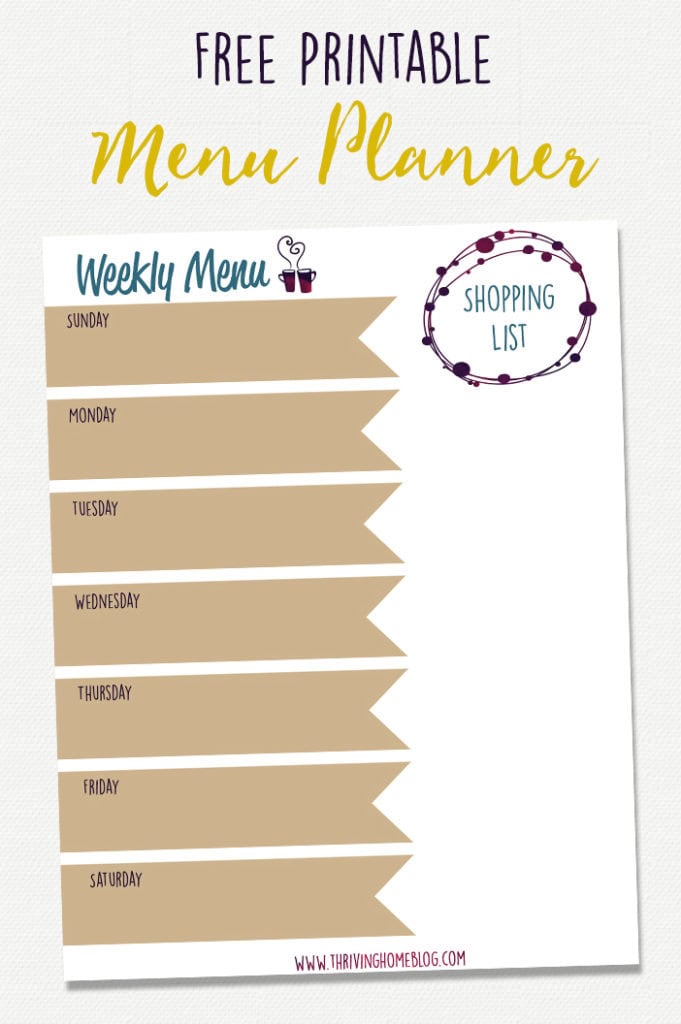 More Healthy Recipe Ideas
For more recipe ideas, check out our past Menu Plans or our extensive Recipe Index full of healthy, family-friendly recipes.