Sponsored by Hy-Vee (Columbia)
Can you tell I just got my new Cooking Light magazine last week? I'm excited to try two of their new recipes in the latest issue! Check them out below…
Weekly Menu Plan
(FF) = Indicates a freezer-friendly recipe. Save time and money by doubling and freezing this recipe for another dinner later. Read Freezer Cooking 101 to learn more about this helpful strategy.
Night:

Dinner menu:

Sale Items (thru 2/23):

Monday

(MEATLESS)

Hy-Vee Pasta
Frozen Birds Eye Vegetables
Hy-Vee Canned Vegetables
Hy-Vee Canned Tomatoes
Hy-Vee Flour

Tuesday

Steamed Green Beans
Fresh Pineapple 

Responsible Choice Fresh Tilapia Fillets
Hy-Vee Pasta
Kraft Shredded Cheese
Dole Fresh Pineapple

Wednesday

(Leftovers)

Use up fridge leftovers or use a freezer meal.

THURSDAY

(BREAKFAST FOR DINNER)

Oscar Mayer Bacon
Frozen Hy-Vee Berries
Fresh Blueberries
Cantaloupe

Friday

Angel Hair Pasta (tossed with butter and Parmesan cheese)
Steamed Broccoli
Apple Slices

HV 100% Natural Boneless Skinless Chicken Breast
Kraft Shredded Cheese
Hy-Vee Pasta
Washington Honeycrisp Apples

Saturday

73/27 Fresh Ground Beef 1lb. Roll
Hy-Vee Salad Mix
Salsa Ready Roma Tomatoes
Kraft Shredded Cheese
La Preferida Beans
Del Monte Fresh Pineapple

Sunday

(Slow cooker)

Hormel Always Tender Pork Shoulder Boston Butt Pork Roast
Melissa's Idaho Dutch Yellow, Ruby Gold, Gemstone, Purple, Seasonal or Fing
Hy-vee Salad Mix
Cantaloupe
Shop Online Now
New Online Shopping feature! Save time and hassle by ordering your groceries online from any Hy-Vee of Columbia. If you spend $100, delivery is FREE!! (What!?) If not, it's only $4.95 for delivery or $2.95 to pick up! (What!?) Listen to Polly explain how she uses it to save time and money…
<
For a step-by-step tutorial, read Polly's post about using Hy-Vee's Aisles Online. It's so easy!
Printable Menu Planner
Here's an easy way to get started on saving money and eating healthier–download our free printable menu planner!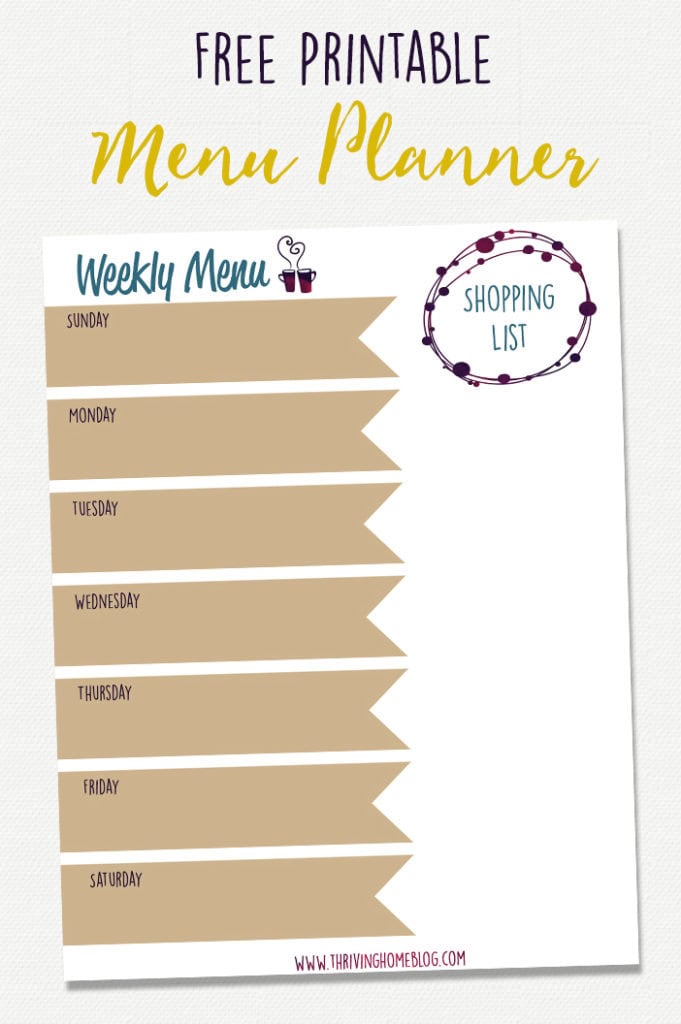 More Healthy Recipe Ideas
For more recipe ideas, check out our past Menu Plans or our extensive Recipe Index full of healthy, family-friendly recipes.