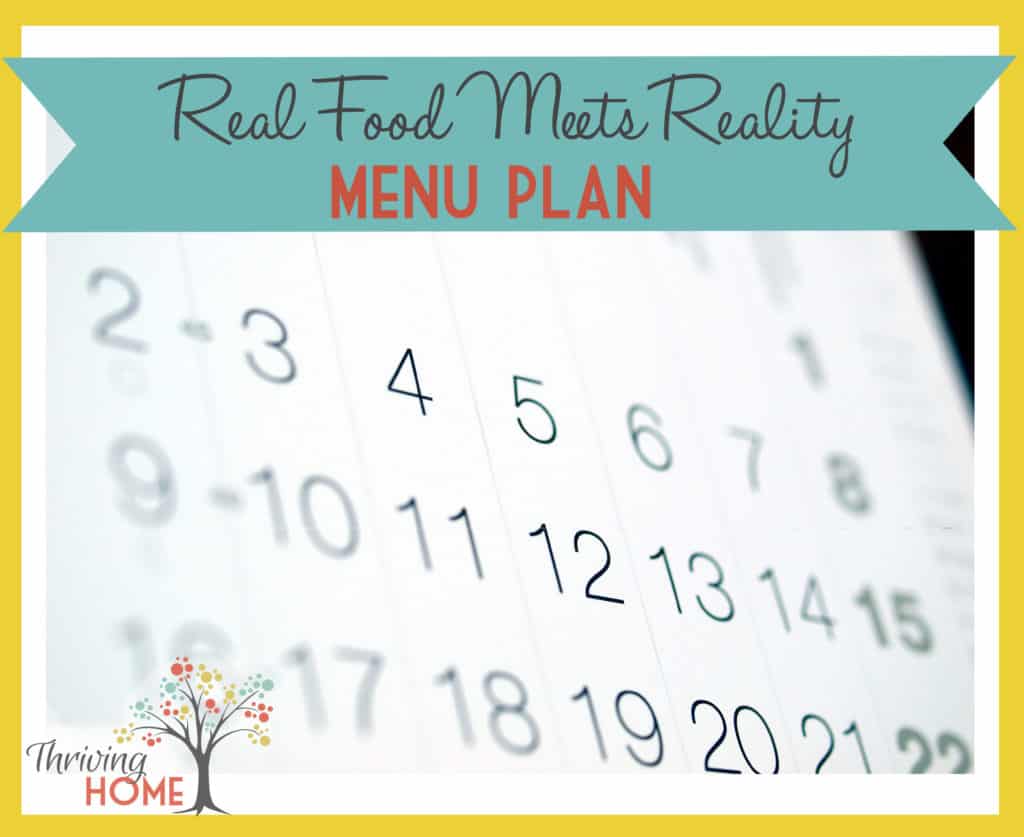 Sponsored by Hy-Vee (Columbia)
Yes, my menu is super simple. But, hey, it's summer and I don't want to spend much time indoors. I love to utilize the grill for a delicious piece of meat and then throw in a vegetable and fruit as the side. This week's easy meals are healthy and delicious!
P.S. Did you know you can have these menu plans emailed to you to weekly? All you have to do is sign up here.
Weekly Menu Plan
(FF) = Indicates a freezer-friendly recipe. Save time and money by doubling and freezing this recipe for another dinner later. Read Freezer Cooking 101 to learn more about this helpful strategy.
Night:

Dinner menu:

Sale Items (thru 7/12):

Monday

(MEATLESS)

3 for $5.00 Ragu Pasta Sauce this week's special, select varieties, 16 to 24 oz.earn 3¢ a gallon w/purchase of 3, save 1¢ a gallon w/each item purchased
$1.38 Barilla Pasta select varieties, 12 to 16 oz.
2 for $5.00 Dole Salad Blend all natural, select varieties, 5 to 12 oz.earn 10¢ a gallon w/purchase of 2, save 5¢ a gallon w/each item purchased

Tuesday

$2.99 Hy-Vee Sliced Bacon select varieties, 12 or 16 oz.
$1.28 Dole Iceberg Lettuce each.
$1.49 per lb. Tomatoes from Arkansas, lb.
$1.49 per lb. Ripe 'N Ready Nectarine or Peaches from California, lb.

Wednesday

(Leftovers)

Use up fridge leftovers or use a freezer meal.

THURSDAY

(BREAKFAST FOR DINNER)

$2.99 Organic Driscoll's Blueberries or Blackberries 6 oz. pkg.

Friday

Fresh Alaska Wild Sockeye Salmon FilletsResponsible Choice, price varies by store, lb. 
$4.99 per lb. Short Cuts Grill-Ready Asparagus & Squash
$2.99 Savor Fresh Farms Sugar Kiss Melon each

Saturday

Baked potato
Steamed green beans 
Blackberries and blueberries

Buy 2, Get 1 FREE Bacon Wrapped Sirloin Fillet Buy 2, Get 1 FREE, Hy-Vee Choice Reserve, USDA Choice, 100% natural

$2.99 Organic Driscoll's Blueberries or Blackberries 6 oz. pkg.

Sunday

(Slow cooker)

Brown Rice
Tomato slices
Cantaloupe

$2.99 per lb. Boneless Skinless Chicken Breast from our full service case, lb.earn 2¢ off per gallon w/each lb. purchased, minimum 1 lb. purchase
2 for $5.00 Hy-Vee Shredded Natural Cheese select varieties, 12 oz.
$1.48 Hy-Vee Broth select varieties, 32 oz.
$2.99 Savor Fresh Farms Sugar Kiss Melon each
Shop Online Now
New Online Shopping feature! Save time and hassle by ordering your groceries online from any Hy-Vee of Columbia. If you spend $100, delivery is FREE!! (What!?) If not, it's only $4.95 for delivery or $2.95 to pick up! (What!?) Listen to Polly explain how she uses it to save time and money…
<
For a step-by-step tutorial, read Polly's post about using Hy-Vee's Aisles Online. It's so easy!
Printable Menu Planner
Here's an easy way to get started on saving money and eating healthier–download our free printable menu planner!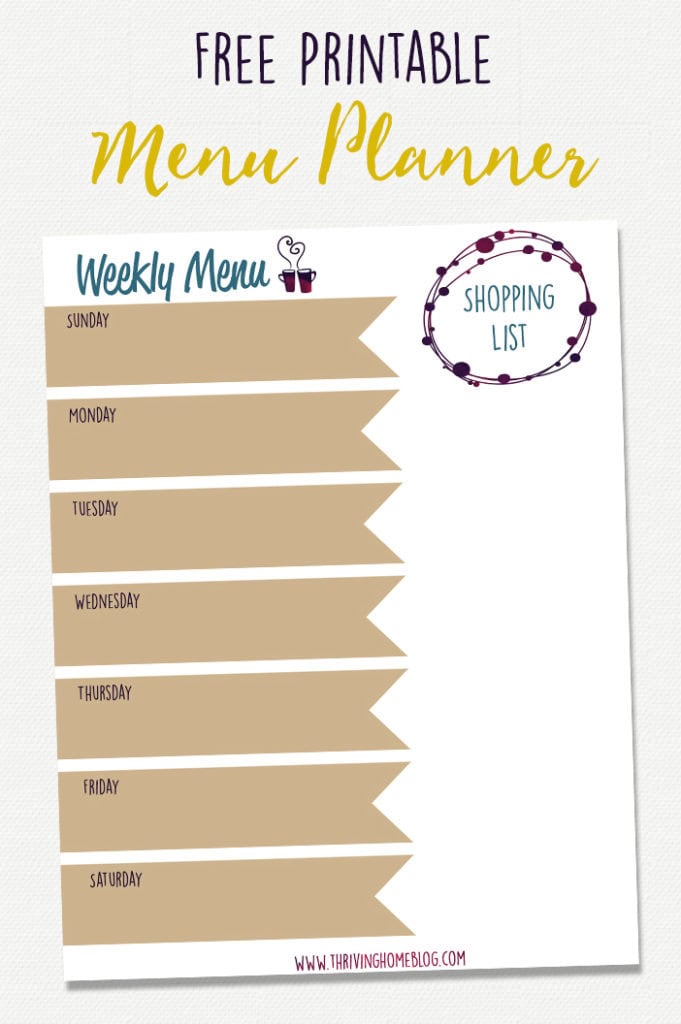 More Healthy Recipe Ideas
For more recipe ideas, check out our past Menu Plans or our extensive Recipe Index full of healthy, family-friendly recipes.