Sponsored by Hy-Vee (Columbia)
These weekly menu plans are a resource for our readers from all around the world! If you happen to be a local reader, though, we've provided you with the latest deals that line up with this week's menu from our favorite grocery store, Hy-Vee.
P.S. Did you know you can have these menu plans emailed to you to weekly? All you have to do is sign up here.
Weekly Menu Plan
(FF) = Indicates a freezer-friendly recipe. Save time and money by doubling and freezing this recipe for another dinner later. Read Freezer Cooking 101 to learn more about this helpful strategy.
Night:

Dinner menu:

Sale Items (thru 6/28):

Monday

(MEATLESS)

Whole grain baguette
Peach slices

Grimmway Farms Whole Carrots 2 lb. pkg. ($.99)
Zucchini or Yellow SquashMidwest grown, lb.earn 1¢ a gallon w/each lb purchased, minimum 1 lb purchase ($1.69/lb)
Fresh Green Onions bunch

 (3 for $2)

NatureSweet Cherubs Tomatoes 10.5 oz. ($3.49)
Bland Farms Vidalila Onions 4 lb. bagearn 2¢ off per gallon w/purchase ($3.99)
Pero Trimmed Green Beans 12 oz. ($2.77)
Family Tree Farms Peach Pie Peaches 14 oz. pkg. ($3.99)

Tuesday

Quinoa or brown rice 
Steamed green beans

Just Bare Chicken Skewer antibiotic free, 5 oz. (3 for $5)
Pero Trimmed Green Beans 12 oz. ($2.77)

Wednesday

(Leftovers)

Use up fridge leftovers or use a freezer meal.

THURSDAY

(BREAKFAST FOR DINNER)

Whole wheat toast
Cherries

Organic Valley Large Brown Eggs 12 ct.earn 6¢ a gallon w/purchase of 2, save 3¢ a gallon w/each item purchased (2 for $6)

Hy-Vee Sliced Bacon select varieties, 12 or 16 oz. (2 for $5)
Stemilt World Famous Red Cherries 

from Washington, ($2.88/lb) 

Friday

Roasted Sweet Potatoes
Grilled Squash and Zucchini 
Grapes

Boneless Center Cut Pork Chops fresh Blue Ribbon, 35 oz., 10 ct., earn 20¢ off per gallon w/purchase  ($12)
Golden Sweet Potatoes lb. ($.99/lb)
Short Cuts Grill-Ready Asparagus & Squash lb. ($4.99/lb)
Green Seedless Grapes lb. ($1.99/lb) or Organic Green Grapes ($2.99/lb)

Saturday

Grilled Asparagus
Cantaloupe

Strauss Grass Fed Ground Beef 85% lean, 15% fat, lb. ($5.99/lb)
Short Cuts Lemon Garlic Asparagus lb. ($5.99/lb)
Hy-Vee One Step Russet Potatoes 5 lb. bagearn 5¢ off per gallon w/purchase ($1.99)
Kandy Cantaloupe each ($1.99)

Sunday

(Slow cooker)

Raw veggie sticks with hummus or homemade ranch dip
Mixed fruit salad (chop and use whatever is left)

Extra Lean Boneless Skinless Chicken Breast from the service case ($3.48/lb) or Organic Smart Chicken Boneless Skinless Breast ($8.99/lb) 
Hy-Vee Cream Cheeseselect varieties, 8 oz. bar ($.99)
Hy-Vee Shredded Natural Cheese select varieties, 6 to 8 oz. ($1.49)
Organic Bunny-Luv Baby Carrots 16 oz. ($1.69)
Holland Red, Yellow or Orange Peppers this week's special, each (3 for $4)
Shop Online Now
New Online Shopping feature! Save time and hassle by ordering your groceries online from any Hy-Vee of Columbia. If you spend $100, delivery is FREE!! (What!?) If not, it's only $4.95 for delivery or $2.95 to pick up! (What!?) Listen to Polly explain how she uses it to save time and money…
<
For a step-by-step tutorial, read Polly's post about using Hy-Vee's Aisles Online. It's so easy!
Printable Menu Planner
Here's an easy way to get started on saving money and eating healthier–download our free printable menu planner!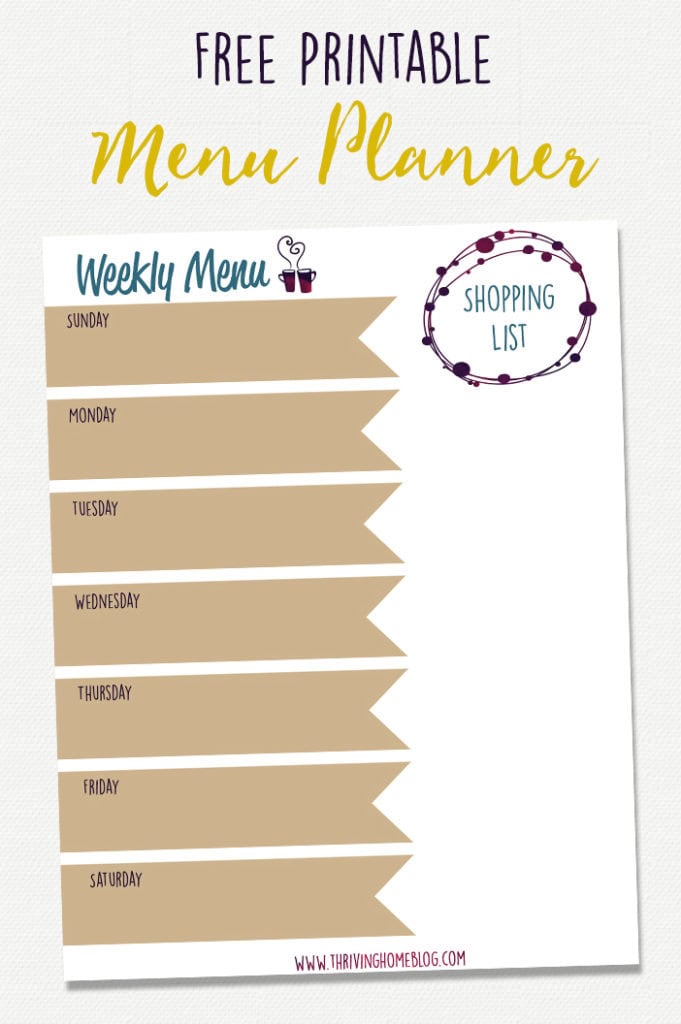 More Healthy Recipe Ideas
For more recipe ideas, check out our past Menu Plans or our extensive Recipe Index full of healthy, family-friendly recipes.