Sponsored by Hy-Vee (Columbia)
This week is packed with a few of my (Polly's) favorite, go-to recipes. Between the pot roast, meatball subs and baked chicken fajitas, my crew is going to be happy around dinner time! I almost always double up on the meatballs when I make them because they freeze so well. The other meals make great leftover lunches too. Mmmmm. Looking forward to this week!
P.S. Did you know you can have these menu plans emailed to you to weekly? All you have to do is sign up here.
Weekly Menu Plan
(FF) = Indicates a freezer-friendly recipe. Save time and money by doubling and freezing this recipe for another dinner later. Read Freezer Cooking 101 to learn more about this helpful strategy.
Night:

Dinner menu:

Sale Items (thru 3/22):

Monday

(MEATLESS)

Golden Sweet Potatoes

Black Seedless Grapes from Chile

Kraft Natural Cheese Shreds

Hy-Vee Canned Vegetables

Tuesday

73 Lean/27 Fat Fresh Ground Beef 1lb. Roll

Fresh Asparagus

Grimmway Farms Baby Carrots

Wednesday

(Leftovers)

Use up fridge leftovers or use a freezer meal.

THURSDAY

(BREAKFAST FOR DINNER)

Hy-Vee Butter
Jumbo Cantaloupe

Friday

Whole Wheat Cous Cous
Roasted Sweet Potato
Pineapple

Responsible Choice Shrimp 

Sweet Potatoes
Del Monte Gold Pineapples

Saturday

Hy-Vee Sour Cream 16oz

Greenhouse Grown Red, Yellow or Orange Peppers

Udi's Tortillas

Kraft Natural Cheese Shreds

Hy-Vee Garden Salad Mix

Sunday

(Slow cooker)

Angus Reserve Boneless Chuck Roast
Grimmway Farms Baby Carrots
Rhodes Rolls (frozen)
Grapes
Cantaloupe
Pineapple
Shop Online Now
New Online Shopping feature! Save time and hassle by ordering your groceries online from any Hy-Vee of Columbia. If you spend $100, delivery is FREE!! (What!?) If not, it's only $4.95 for delivery or $2.95 to pick up! (What!?) Listen to Polly explain how she uses it to save time and money…
<
For a step-by-step tutorial, read Polly's post about using Hy-Vee's Aisles Online. It's so easy!
Printable Menu Planner
Here's an easy way to get started on saving money and eating healthier–download our free printable menu planner!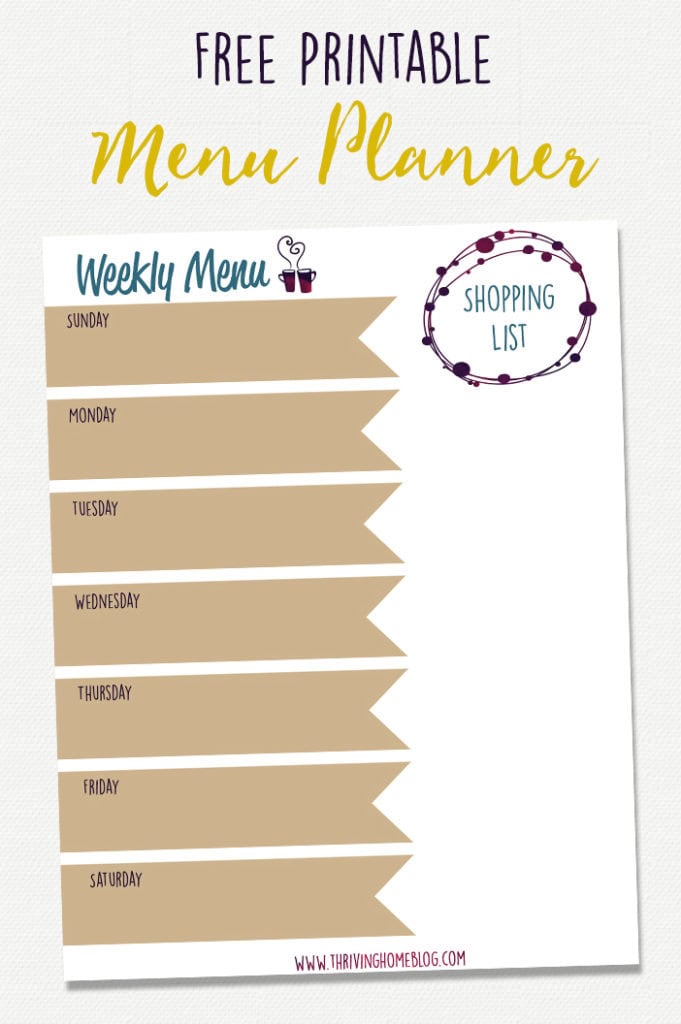 More Healthy Recipe Ideas
For more recipe ideas, check out our past Menu Plans or our extensive Recipe Index full of healthy, family-friendly recipes.