Sponsored by Hy-Vee (Columbia)
This week it doesn't get much easier than our 15 minute one-pot wonder Tortilla Soup on Monday night with all your favorite toppings. This quick and healthy soup makes for even better leftovers at lunch the next day. And, I'm definitely going to double and freeze batches of the Mini Chicken Burgers and Whole Wheat Pumpkin Pancakes while I'm at it. They go fast around here!
Looking for more fantastic Freezer Meals? Here are my Top 20 favorites…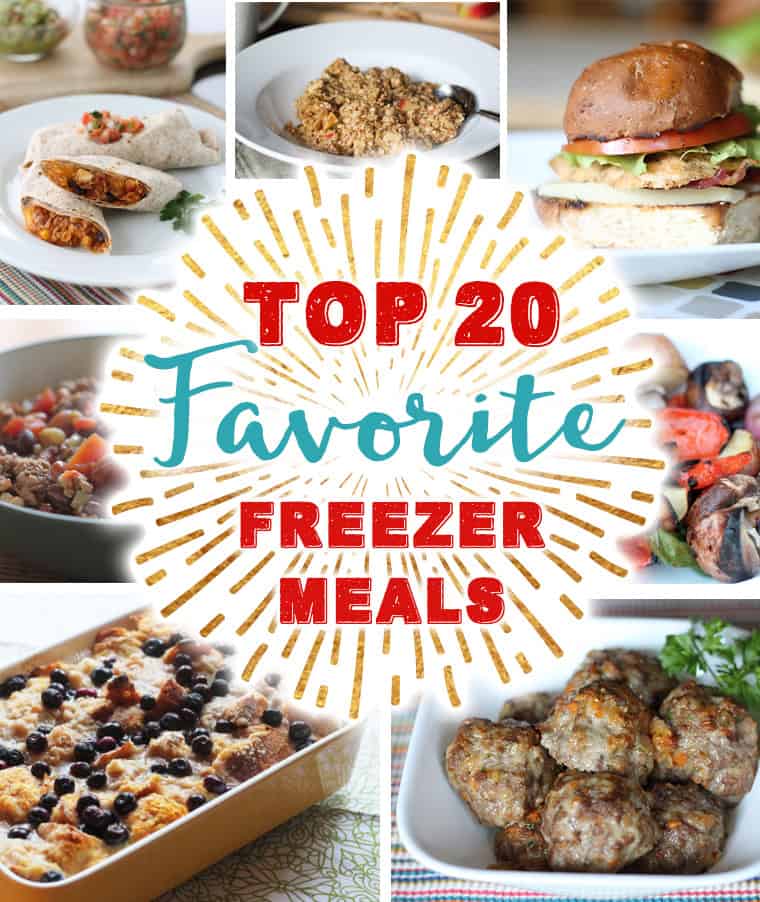 P.S. Did you know you can have these menu plans emailed to you to weekly? All you have to do is sign up here.
Weekly Menu Plan
(FF) = Indicates a freezer-friendly recipe. Save time and money by doubling and freezing this recipe for another dinner later. Read Freezer Cooking 101 to learn more about this helpful strategy.
Night:

Dinner menu:

Sale Items (thru 3/29):

Monday

(MEATLESS)

Toppings: Whole grain tortilla chips, shredded cheese, plain Greek yogurt (or sour cream)
Grapes

Hy-Vee Corn
Organic Imagine Broth OR Swanson Broth or Stock
Tone's Mini Spices
Organic Muir Glen Tomatoes OR Hunt's Tomatoes
Hy-Vee Kitchen Fresh Tortilla Chips
Black Seedless Grapes

Tuesday

Honeysuckle White Ground Turkey or Patties
Hy-Vee Salt
Organic Sweet Potatoes OR Golden Sweet Potatoes
Del Monte Gold Pineapple

Wednesday

(Leftovers)

Use up fridge leftovers or use a freezer meal.

THURSDAY

(BREAKFAST FOR DINNER)

Hy-Vee Canned Pumpkin
Hy-Vee Select 100% Pure Maple Syrup
Hy-Vee Salt
Tone's Mini Spices
Organic Valley Butter OR Hy-Vee Butter
Johnsonville Breakfast Sausage Links or Patties OR Honeysuckle White Ground Turkey 
Fresh blackberries
Sun Belle raspberries

Friday

Value Pack Hy-Vee Chicken Drumsticks
Organic Sweet Potatoes OR Golden Sweet Potatoes
Imagine Organic Chicken Broth
Hy-Vee Frozen Vegetables OR Bird's Eye Frozen Vegetables 

Saturday

Boneless Beef New York Strip Steak 
Mushrooms
Greenhouse Grown Red, Yellow or Orange Peppers
Organic Quinoa from Bulk Foods
Fresh Asparagus 
Fresh Jumbo Cantaloupe

Sunday

(Slow cooker)

Tossed green salad with favorite dressing

Hy-Vee Boneless Skinless Chicken Breast Tenders OR Chicken Thighs
Creamettes or Ronzoni Pasta
Hy-Vee Frozen Broccoli Florets 
Hy-Vee Grated Parmesan or Parmesan & Romano Cheese
Hy-Vee Butter OR Organic Valley Butter
Hy-Vee Garden Salad OR Earthbound Farm Salad
Organic Hy-Vee HealthMarket Salad Dressing
Shop Online Now
New Online Shopping feature! Save time and hassle by ordering your groceries online from any Hy-Vee of Columbia. If you spend $100, delivery is FREE!! (What!?) If not, it's only $4.95 for delivery or $2.95 to pick up! (What!?) Listen to Polly explain how she uses it to save time and money…
<
For a step-by-step tutorial, read Polly's post about using Hy-Vee's Aisles Online. It's so easy!
Printable Menu Planner
Here's an easy way to get started on saving money and eating healthier–download our free printable menu planner!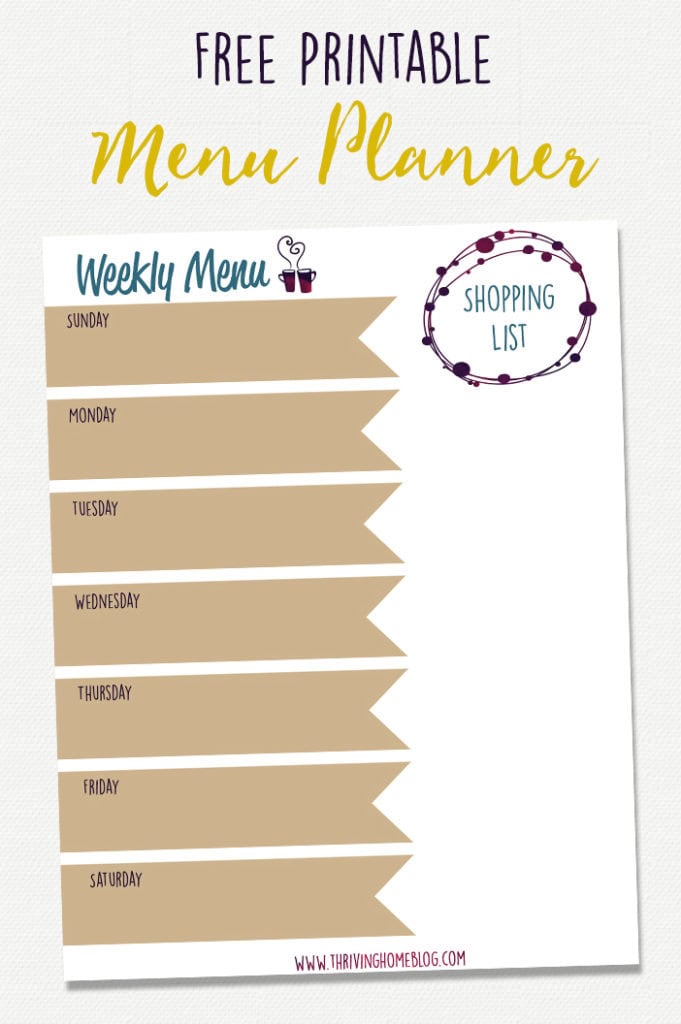 More Healthy Recipe Ideas
For more recipe ideas, check out our past Menu Plans or our extensive Recipe Index full of healthy, family-friendly recipes.