Sponsored by Hy-Vee Columbia
Weekly meal planning is hands-down one of the best ways to save time, money, and to eat healthier. Here's why. Check back every Friday for healthy and easy recipes that your whole family will enjoy.
Weekly Menu Plan
(FF) = Indicates a freezer-friendly recipe. Save time and money by doubling and freezing this recipe for another dinner later. Read Freezer Cooking 101 to learn more about this helpful strategy.
(*) = Indicates recipe ingredients that are on sale this week at the Hy-Vees of Columbia to help save our local readers money.
Night:

Dinner menu:

Sale Items (thru 11/17):

Monday

(MEATLESS)

Hy-Vee 14.5 oz Canned Vegetables (canned tomatoes) 
Yellow Sweet Onions
Hy-Vee Natural Cheese Slices
Columbine Autumn King Grapes from California

Tuesday

Buckley Farm 2.5 Lb IQF chicken breast
Hy-Vee Shredded Cheese 6-8 oz.
Pepperidge Farm Stuffing
Hy-Vee Cream Soups
Dole Broccoli

Wednesday

(leftover night)

Clean out the fridge or use a freezer meal.  

Thursday

(breakfast for dinner)

Gold Medal Flour Regular, Unbleached 
Hy-Vee Pancake Syrups
5 lb California Sweet Clementines

Friday

Black Bean & Cheese Quesadillas (optional: add meat of choice)
Creamy Avocado Dip and Salsa for dipping
Fresh pineapple

Hy-Vee Shredded Cheese 6-8 oz.
Del Monte Gold Whole Jumbo Pineapple

Saturday

Brown Rice
Green Salad with Pears, Feta, and Toasted Pecans (with dressing of choice)

Hormel Always Tender Fresh Pork Tenderloin
Earthbound Farm Organic Salad Mixes
Stemilt Artisan Organic Anjou or Bosc Pears
California Navel Oranges (for salad dressing)
10% off Bulk Pecans
Walden Farms salad dressing

Sunday

Steamed green beans
Apple slices

Angus Reserve Boneless Bottom Round Roast
Hy-Vee One Step Russet Potatoes OR Cascadian Farm Potatoes 
Washington Jazz or Pacific Rose Apples
Shop Online Now
New Online Shopping feature! Save time and hassle by ordering your groceries online from any Hy-Vee of Columbia. If you spend $100, delivery is FREE!! (What!?) If not, it's only $4.95 for delivery or $2.95 to pick up! (What!?) Listen to Polly explain how she uses it to save time and money…
<
For a step-by-step tutorial, read Polly's post about using Hy-Vee's Aisles Online. It's so easy!
Printable Menu Planner
Here's an easy way to get started on saving money and eating healthier–download our free printable menu planner!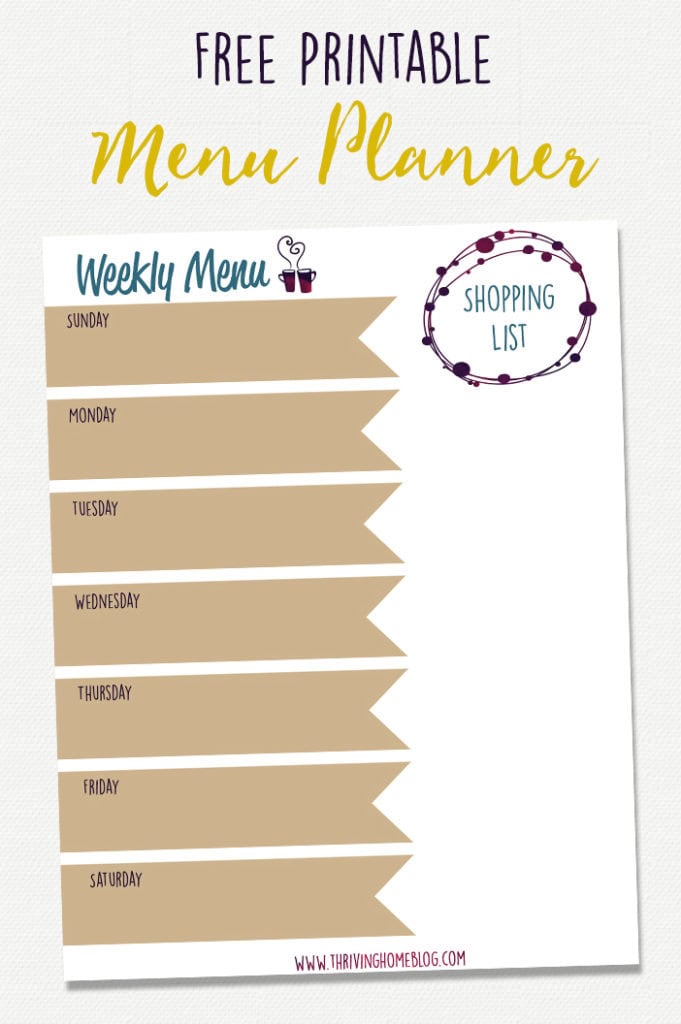 More Healthy Recipe Ideas
For more recipe ideas, check out our past Menu Plans or our extensive Recipe Index full of healthy, family-friendly recipes.