Sponsored by Hy-Vee Columbia
Weekly meal planning is hands-down one of the best ways to save time, money, and to eat healthier. Here's why. Check back every Wednesday for healthy and easy recipes that your whole family will enjoy.
Weekly Menu Plan
(FF) = Indicates a freezer-friendly recipe. Save time and money by doubling and freezing this recipe for another dinner later. Read Freezer Cooking 101 to learn more about this helpful strategy.
(*) = Indicates recipe ingredients that are on sale this week at the Hy-Vees of Columbia to help save our local readers money.
Night:

Dinner menu:

Sale Items (thru 10/27):

Monday

(MEATLESS)

Whole wheat baguette
Grapes*

Dole Broccoli
Bunny-Luv Organic Baby Carrots
Birds Eye Frozen Peas
Yellow Onions
Holiday Red Seedless Grapes OR Organic Black Seedless Grapes

Tuesday

99% Fat Free Boneless Chicken Breast 5 oz.
Bird's Eye Frozen Corn
Earthbound Organic Salad Mix
Lots of varieties of apples are on sale

Wednesday

(leftover night)

 Clean out the fridge or use a freezer meal.

Thursday

(breakfast for dinner)

Quaker Instant Oatmeal
Earthbound Farm Organic Frozen Fruit

Friday

Grilled Pork Steaks* (basted in BBQ sauce)
Grilled Asparagus and Squash* (seasoned lightly with olive oil, salt and pepper)
Dessert: Pumpkin Dump Cake

Blue Ribbon Value Pack Fresh Cut Pork Steak
Yellow Onions
Short Cuts Ready to Grill Asparagus & Squash

Saturday

85/15 Fresh Ground Beef OR Honeysuckle White Ground Turkey 
Yellow Onions
Bunny-Luv Organic Baby Carrots
Red or Gold Potatoes
Dole Broccoli

Sunday

Baked Chicken Parmesan* (FF)
Whole wheat angel hair pasta (tossed with butter and grated Parm cheese)
Peas*
Pear slices*

99% Fat Free Boneless Chicken Breast 5 oz.
Bird's Eye Frozen Peas
Bartlett Pears
Shop Online Now
New Online Shopping feature! Save time and hassle by ordering your groceries online from any Hy-Vee of Columbia. If you spend $100, delivery is FREE!! (What!?) If not, it's only $4.95 for delivery or $2.95 to pick up! (What!?) Listen to Polly explain how she uses it to save time and money…
<
For a step-by-step tutorial, read Polly's post about using Hy-Vee's Aisles Online. It's so easy!
Printable Menu Planner
Here's an easy way to get started on saving money and eating healthier–download our free printable menu planner!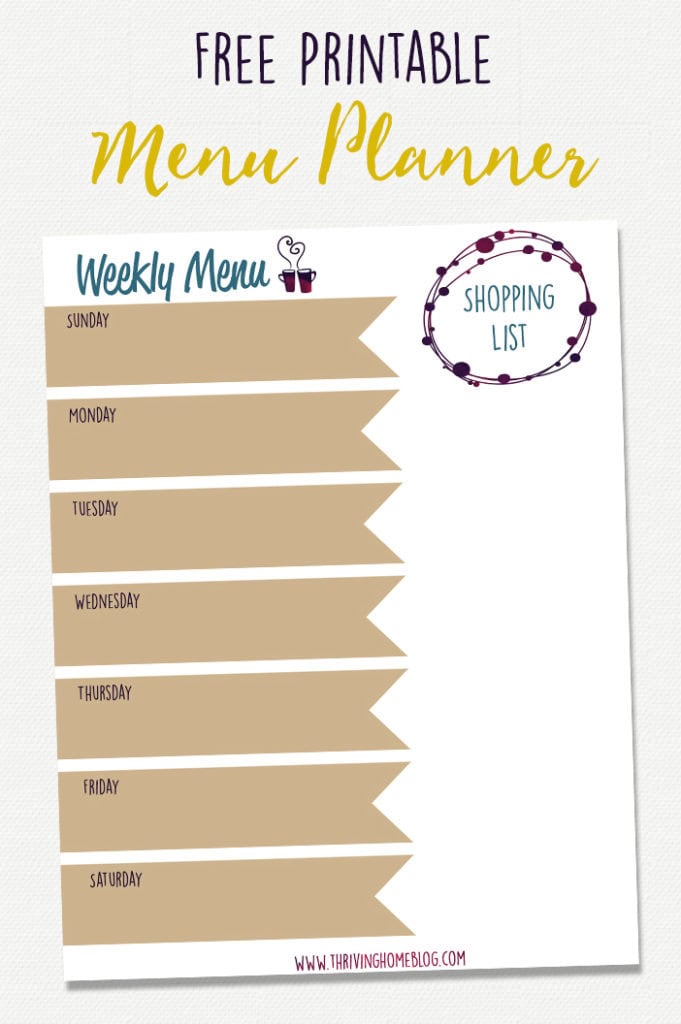 More Healthy Recipe Ideas
For more recipe ideas, check out our past Menu Plans or our extensive Recipe Index full of healthy, family-friendly recipes.