Sponsored by Hy-Vee Columbia
Weekly meal planning is hands-down one of the best ways to save time, money, and to eat healthier. Here's why. Check back every Friday for healthy and easy recipes that your whole family will enjoy.
Weekly Menu Plan
(FF) = Indicates a freezer-friendly recipe. Save time and money by doubling and freezing this recipe for another dinner later. Read Freezer Cooking 101 to learn more about this helpful strategy.
(*) = Indicates recipe ingredients that are on sale this week at the Hy-Vees of Columbia to help save our local readers money.
Night:

Dinner menu:

Sale Items (thru 11/3):

Monday

(MEATLESS)

Steamed baby carrots (toss with butter & salt)
Apple slices

Grimmway Farms California Baby Carrots
Washington Fuji or Granny Smith Apples

Tuesday

Egg noodles (tossed with butter & Parm)
Roasted Sweet Potatoes 
Grapes

Note: Roast an extra sweet potato and wash extra    grapes for Thursday night's dinner. 

Responsible Choice Fresh Tilapia Fillets
Earthbound Organic Sweet Potatoes 

Wednesday

(leftover night)

 Clean out the fridge or use a freezer meal. 

Thursday

(breakfast for dinner)

Earthbound Organic Sweet Potatoes
Organic Valley Organic Milk Gallons

Friday

Note: Buy and save extra ham and rolls for Sunday.

Cook's bone-in ham steak OR Buy a Whole Cure 81 Boneless Ham at $3.99 Get a Honey Suckle 10-14lb. Turkey
Grimmway Farms Californial Baby Carrots
Midwest Grown Yellow Onions
Pacific Organic Broth
Washington Fuji or Granny Smith Apples

Saturday

Quinoa
Grilled asparagus
Grapes  

Just BARE Breast/Tenders/Bnls Skls Thighs
Fresh Asparagus 
10% off Bulk Organic Quinoa

Sunday

Cook's bone-in ham steak OR Buy a Whole Cure 81 Boneless Ham at $3.99/lb Get a Honey Suckle 10-14lb. Turkey
Kraft Natural Cheese Slices 7oz – 8oz
Food Should Taste Good tortilla chips
Grimmway Farms Californial Baby Carrots
California Clementine Mandarins  
Shop Online Now
New Online Shopping feature! Save time and hassle by ordering your groceries online from any Hy-Vee of Columbia. If you spend $100, delivery is FREE!! (What!?) If not, it's only $4.95 for delivery or $2.95 to pick up! (What!?) Listen to Polly explain how she uses it to save time and money…
<
For a step-by-step tutorial, read Polly's post about using Hy-Vee's Aisles Online. It's so easy!
Printable Menu Planner
Here's an easy way to get started on saving money and eating healthier–download our free printable menu planner!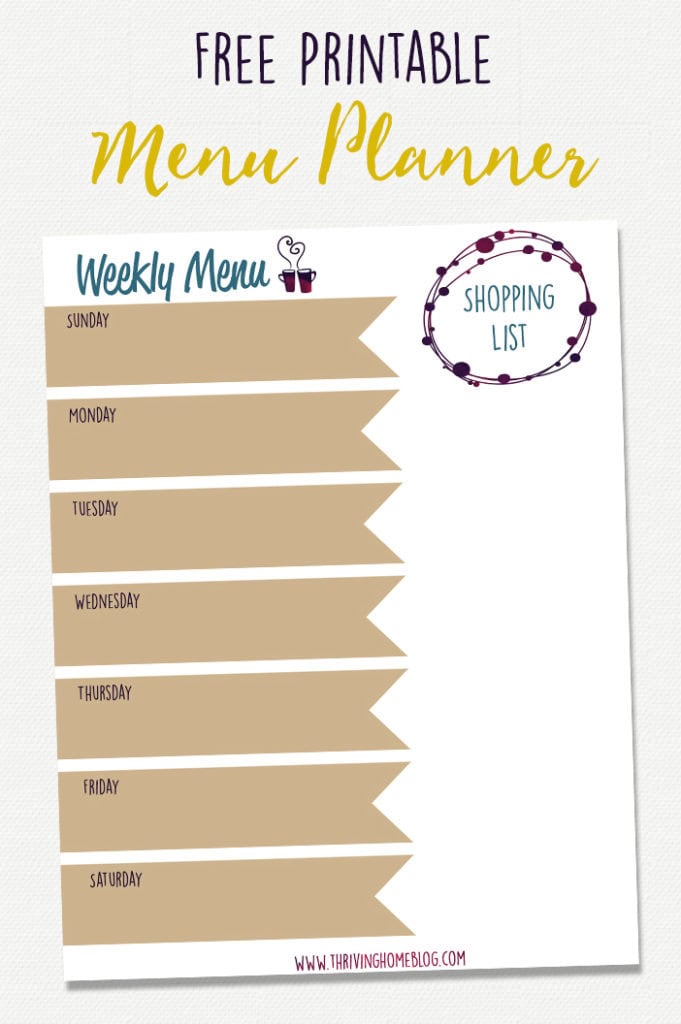 More Healthy Recipe Ideas
For more recipe ideas, check out our past Menu Plans or our extensive Recipe Index full of healthy, family-friendly recipes.