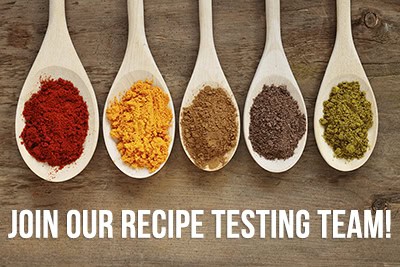 Why a Recipe Testing Team?
We want every recipe in our cookbook to be a home run. While both of us will have tested every recipe that goes in the book, we truly value the opinions and feedback of others as well. And, since our cookbook is being written for a Thriving Home-type audience, who better to test our recipes than our readers!
What to Expect
If you decide to join our private team of recipe testers, here is what it will look like. First, we will send recipes your way that will (likely) go in our cookbook. If it sounds like something you'd want to make, give it a try. If not, no worries. You are free to try as many as you want or simply pass on ones that don't sound up your alley.
In each email, we will include a link to a very short recipe evaluation form. We're talking like five quick questions to answer about the recipe. There is also a place to make suggestions or give any other feedback we may need to know about it. Take a minute to fill it out for us and you're done!
We'd also love you to email us a pic, if you think of it. Who knows, we may feature you on our social media or even quote you in the book!
If you're on our team, you not only get to be part of the cookbook writing process with us but you'll have access to many unpublished recipes!
The only thing we ask is that you don't share the recipes or make them public in any way. Big no no, k?
So, who's in!?