Since my house is on the market, I've been looking for thrifty ways to simplify and organize all of our stuff. One major area that needed some TLC was the top of our fridge. It had become a dumping ground for all miscellaneous food, drinks, canned goods, and more. Not the most appealing-to-the eye area in our house, was it?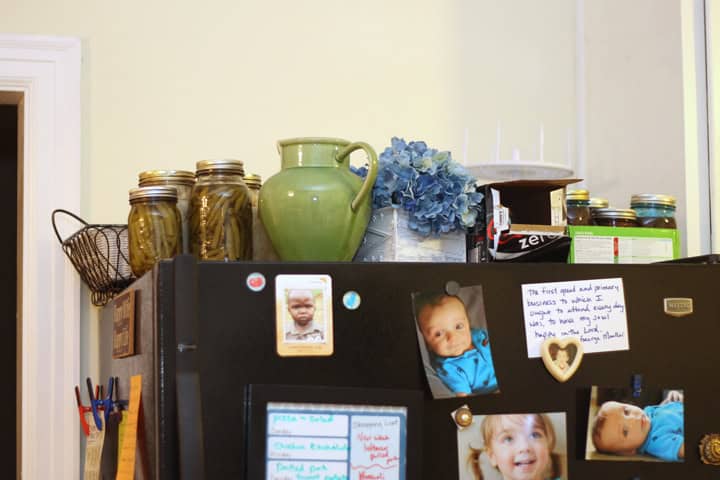 Well, my realtor told me I needed to clean up that area and suggested using something creative as a shelf. As I brainstormed up some ideas, I remembered about a project I did a while back that left me with some extra cabinet doors.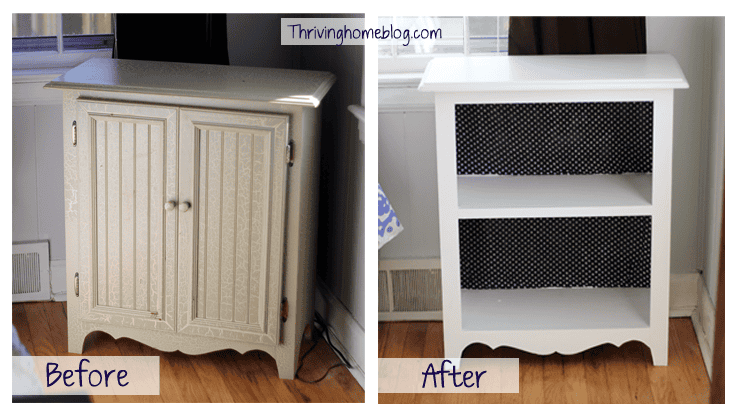 I took the doors off of this cabinet and now use it as a bookshelf. I almost threw the doors away but instead stashed them away for a future project. I'm so glad I hung on to them!
Well, I dug up the old door and began by removing the hardware.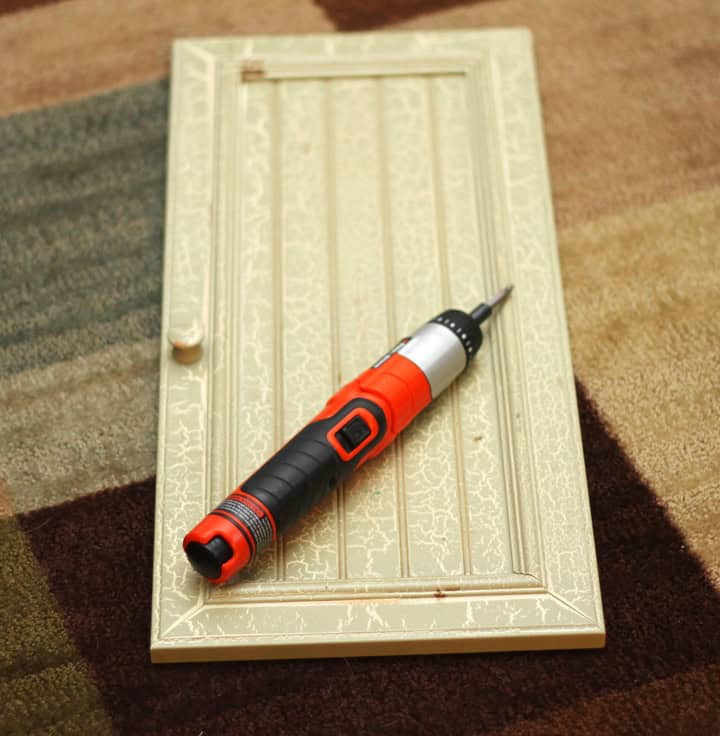 I then slapped some L-brackets on them (only one dollar each) and then hung it up on the wall.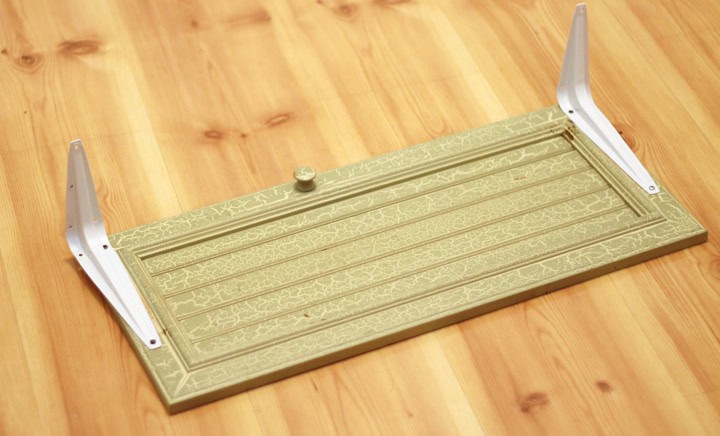 It now serves as a great place for all of our canned goods!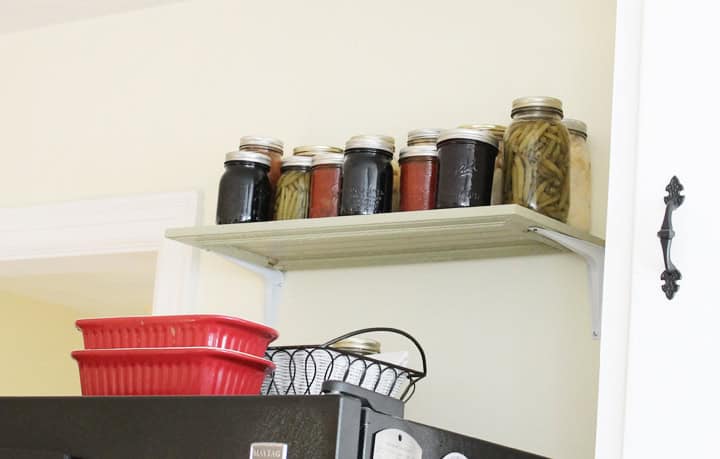 I love how it turned out. It goes with the style of our home and also provided some much needed storage in the kitchen. All for $2.00!!