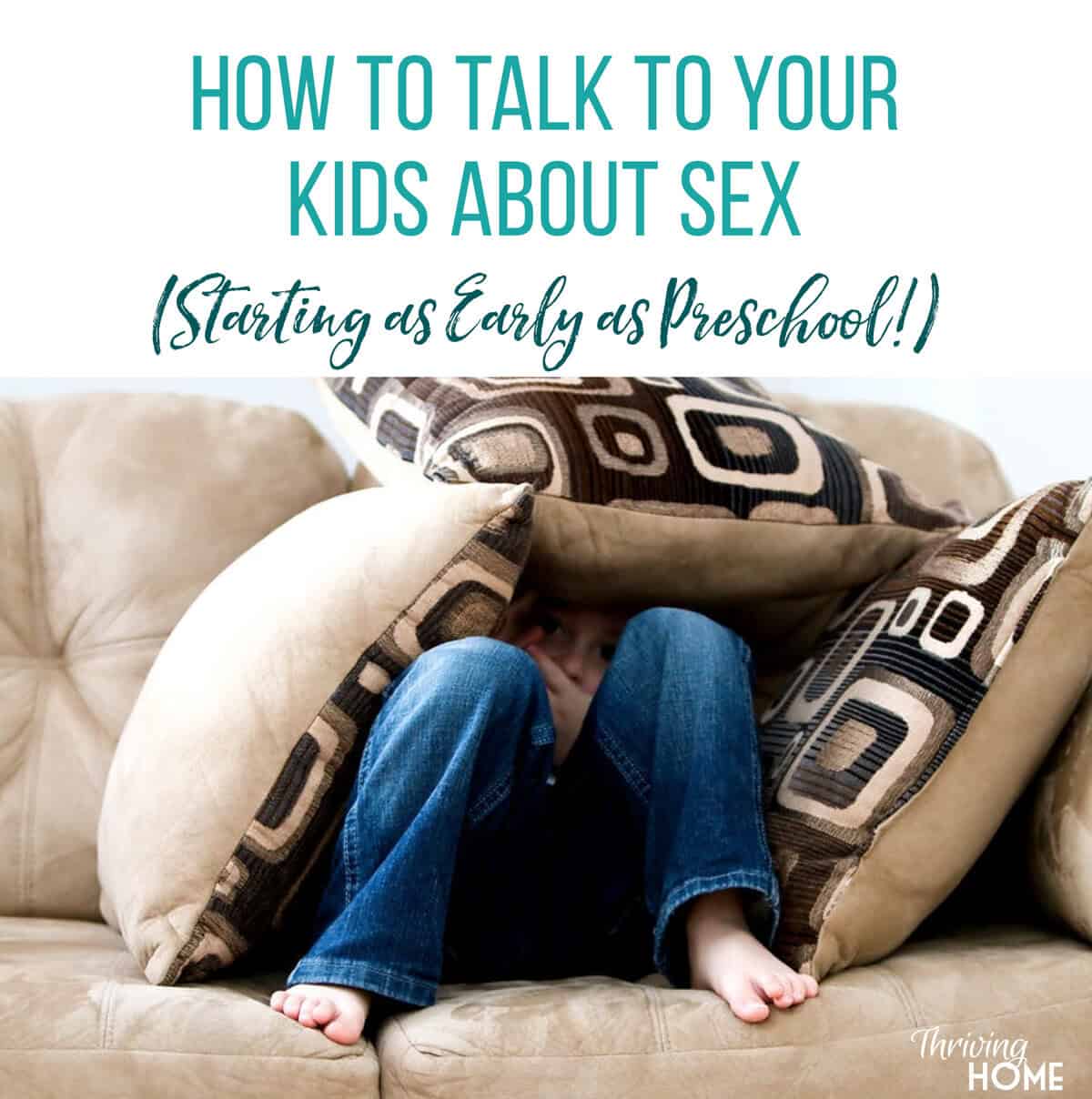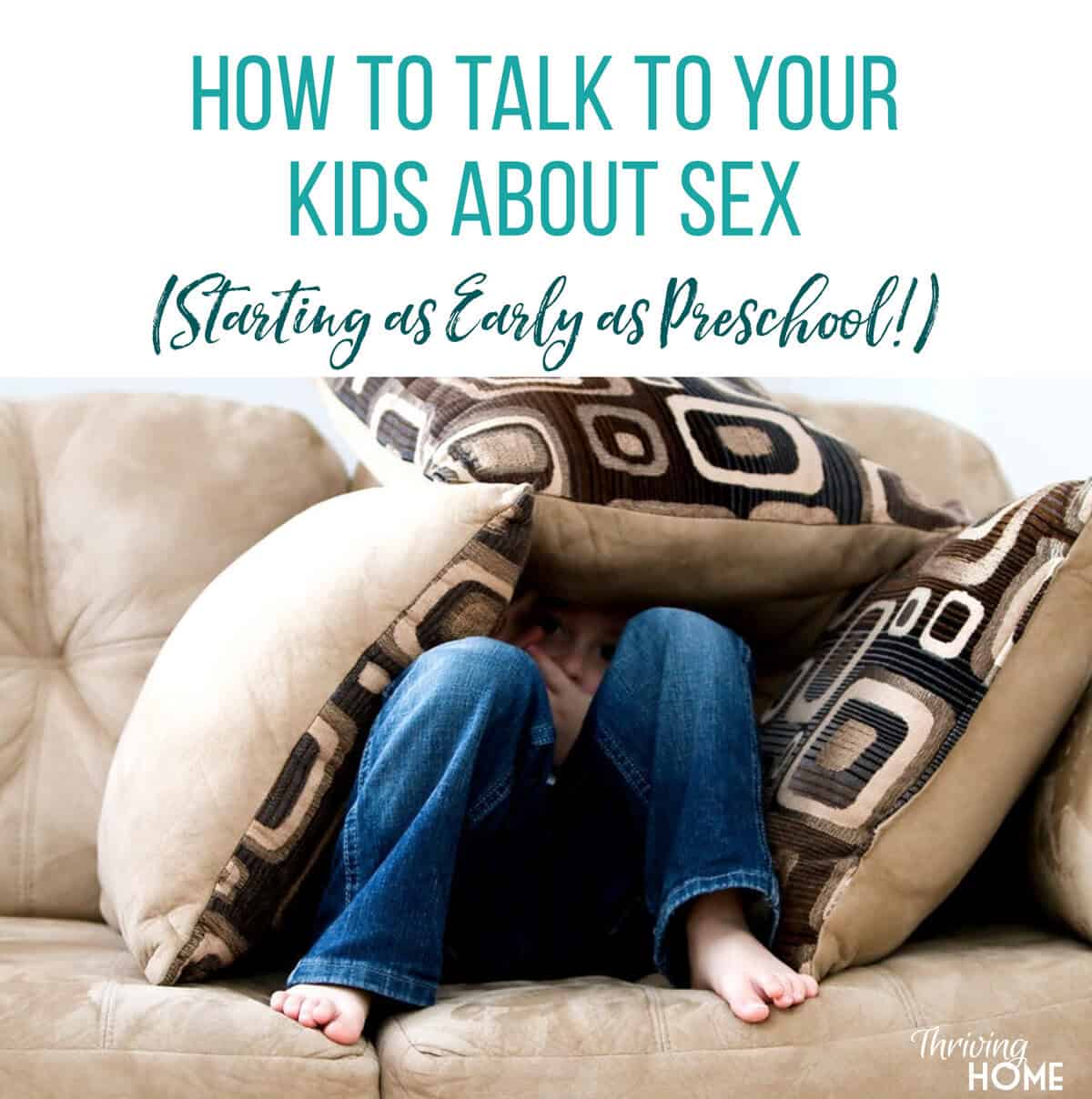 With six kids between the two of our families, there have been and are going to be lots of talks and questions about sex over the years. Both of us (and our husbands) want to be parents who guide this important discussion with our children in an on-going conversation. If we don't shape their view of sexuality, someone else will–kids at school, television shows, magazine covers, social media, and the internet to name a few.
Consider just a few of these illuminating stats:
The average age for the first sexual encounter is 16.
The average age of a child's first exposure to pornography is 11.
96% of young adults are either encouraging, accepting, or neutral in their view toward pornography.
62% of teens have received a sexually explicit image.
We've created this page to help you find the best resources for talking to our children about biblical sexuality, as well as, tech tips and resources for keeping kids safe from the devastating effects of pornography.
You can also listen to this free outstanding 60-minute class called "How to Talk to Your Kids About Sex" (start it around 01:25) that our friends and pastor Ryan Wampler and his wife, Kelley, gave at our church on this very topic. You can also follow along on this handout. It's definitely worth your time if you have children ages preschool through middle school. We are indebted to their wisdom and guidance on this subject.
Please let us know if you've found a helpful resource, as well. We are always on the look out for the best of the best!
*Some of the links in this post are affiliate links. We are a participant in the Amazon Services LLC Associates Program, an affiliate advertising program designed to provide a means for us to earn fees by linking to Amazon.com and affiliated sites. Here's our full disclosure.
Book Series: Learning about Sex for the Christian Family
This series is an honest, Christian approach to the body, relationships, and sex. It teaches preschoolers through adults about God's great gifts to us as males and females and how we are uniquely made to love Him and serve others. The parent guide, How to Talk Confidently with Your Child about Sex, takes you through all the stages of your child's development to assist you in providing biological facts; establishing behaviors, values, and attitudes of a growing Christian; and affirming the love and forgiveness of Jesus for each of us.
Why Boys and Girls are Different (for boys, ages 4-6)

Why Boys and Girls are Different (females, ages 3-5)


Where Do Babies Come From? (for boys, ages 6-8)

Where Do Babies Come From? (for girls, ages 6-8)


How You Are Changing (for boys, ages 9-11)

How You are Changing (for girls, ages 9-11)

Sex and the New You (males, ages 12-14)


Sex and the New You (females, 12-14)

Love, Sex, and God (males, ages 14+)


Love, Sex, and God (females, ages 14+)

More Preschool & Elementary Resources
Good Pictures, Bad Pictures, Jr. (ages 3-6): Makes it easy for parents to protect their young kids. Using gentle, age-appropriate messages, children will learn to Turn, Run & Tell when they are accidentally exposed to inappropriate content.


Good Pictures, Bad Pictures (3rd – 7th grades): A comfortable, read-aloud story about a mom and dad who teach their child what pornography is, why it's dangerous, and how to reject it. Using easy-to-understand science and simple analogies, this ground-breaking book engages young kids to porn-proof their own brains.

The Princess and the Kiss: A Story of God's Gift of Purity: A loving king and queen present their daughter with a gift from God – her first kiss – to keep or to give away. The wise girl waits for the man who is worthy of her precious gift. Where is he and how will she ever find him? The surprising answer in this marvelous parable will touch the heart of parent and child alike.The Princess and the Kiss beautifully portrays the ageless message that "love… comes from a pure heart and a good conscience and a sincere faith" (1 Timothy 1:5 NIV).

The Squire and the Scroll: This captivating adventure follows a young squire who travels a long, dangerous road beside his brave knight, on a quest for their king. The action builds until the final face-off with the monstrous, evil dragon. Only then does the squire learn of the secret beyond the cave that ends in a joyous celebration for the entire kingdom.Children will gain valuable insight as they learn, along with the young squire, what it means to face the dangers of temptation, and what it takes to guard one's heart from all that is impure.

The Care and Keeping of You (Book One) (for girls, ages 8-10): With all-new illustrations and updated content for girls ages 8 and up, it features tips, how-tos, and facts from the experts. You'll find answers to questions about your changing body, from hair care to healthy eating, bad breath to bras, periods to pimples, and everything in between. Once you feel comfortable with what's happening, you'll be ready to move on to the The Care & Keeping of You 2!

The Care and Keeping of You (Book Two) (for girls, ages 10-12): This thoughtful advice book will guide you through the next steps of growing up. With illustrations and expert contributors, this book covers new questions about periods, your growing body, peer pressure, personal care, and more! Written by Dr. Cara Natterson for girls 10 and up, The Care & Keeping of You 2 follows up the original bestseller with even more in-depth details about the physical and emotional changes you're going through.

The Talk: 7 Lessons To Introduce Your Child to Biblical Sexuality: When it comes to the matter of teaching kids about sex, Christian parents are often confused about what to say and when to say it. The Talk is a series of 7 studies, all anchored in the Scriptures, that helps parents to talk meaningfully with children about sexuality. The Talk was written for parents to read with children ages 6 to 10 years old. The study supplies elementary-age children with foundational truths about sexuality at a level they can understand.

More Preteen/Teen Resources
Passport2Purity: Passport2Purity is a directed, engaging and interactive resource designed to be used by a mother and daughter or a father and son when the child is a preteen and to help parents discuss love, sex, and relationships with their preteen children. The materials may be completed over a weekend away from home, as the child may be more open to discussing the topics away from his or her normal environment. If a weekend away isn't possible, the material can be completed over a period of four or five weeks.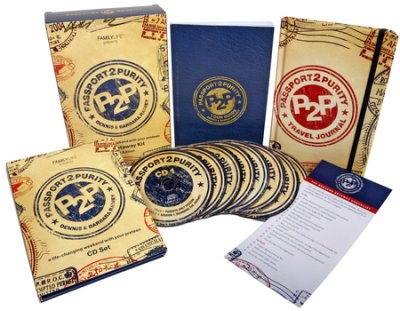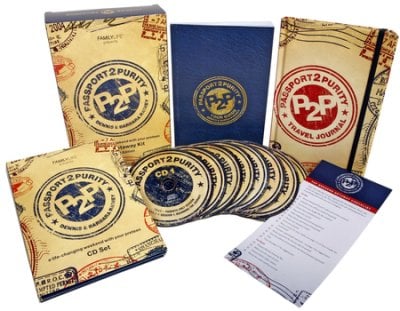 So You're About to Be a Teenager: Samuel and Rebecca Rainey, preteens themselves not many years ago, add their perspective as young adults who vividly recall their own successes and failures as teenagers. Covering such topics as friends, peer pressure, boundaries, dating, and sex, the Raineys address the most common traps of adolescence and teach young people how to avoid making poor choices. Short, concise chapters are filled with engaging illustrations and practical applications. This book is essential reading for preteens.

Mom, Sex is No Big Deal: "But Mom, it's not the same as when you were a teenager…."
Your daughter is right. Never before have teenage girls been so inundated with the idea that sex is a natural part of teenage relationships. The media, the Internet, and your daughter's peers reinforce this myth daily. In fact, the majority of teenage girls will experiment with sex. And never before has the price tag of teen sexual behavior been so high–disease, depression, and a distorted view of self. This is a book of hope and empowerment. The good news is that you can use the challenges your daughter faces today as catalysts to help her develop a sacred view of sex and of herself. Your daughter will make critical decisions during her adolescence and those decisions will have lifelong consequences. But you, as a mother, can have enormous influence over your daughter if you are prepared. "Mom, Sex Is NO Big Deal!" will arm you with information and strategies to help your daughter arrive at a place of wholeness as she makes decisions about how she will behave sexually during the most vulnerable period of her life.

Tech Tips
Read The Porn Free Family Plan
In this helpful blog post, Tim Challies says, "I want to protect my children in a world like this, but I want to do more than that. I want to disciple my children to live virtuously, to use these new technologies for good purposes instead of bad ones. I believe this is a crucial part of my calling as a parent. To address this great need, I have put together what I call The Porn-Free Family Plan. It is a plan designed to protect my children from online dangers so that I can train them to use their devices and technologies well…"
Use Family-Friendly Web Browsers
As you probably know, searching on internet browsers like Google or Safari can turn up all kinds of inappropriate images, links, and ads. These three web browsers provide a much safer option for children.
Install Router Filters
This means anyone who uses your internet will be filtered. You can set usage limits, see search histories, and control access to certain social media outlets. Here are two recommendations:
Circle (by Disney)

Manage Every Device: Circle recognizes and manages every device on your home WiFi.

Software Requirements: iOS 8 or later or Android Jelly Bean or later

Set Time Limits: Create daily time limits on apps and popular sites like Facebook, Instagram, Pinterest, and YouTube.

Filter Content: Set individual filter levels by age (Pre-K, Kid, Teen, and Adult) for each member of your family.

Discover Insights: See where your kids spend the most time online by app and category.

Pause the Internet: Pause the Internet for a single family member or the whole family with a single tap.

OpenDNS: Manage flexible, location-aware policies with Umbrella's 60 content categories and an unlimited number of custom block or allow lists. Laptops can be assigned policies with different Internet access restrictions and logging settings based on whether they're on or off your network. Umbrella informs end-users of the policy with branded, customizable block pages, and offers a feature that enables approved, delegated users to bypass these pages.