Starting a Blog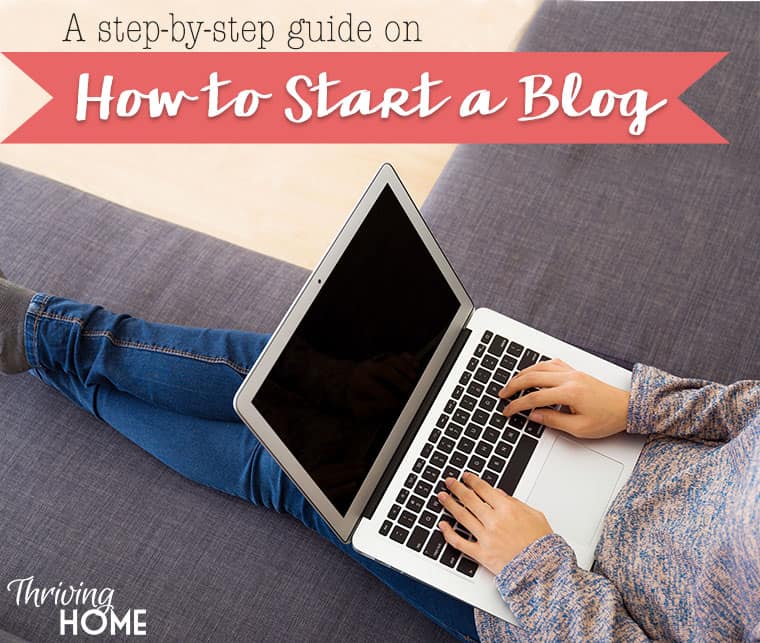 We've actually written a thorough post on how to start your own blog in 3 easy steps. Hop on over and check it out.
Blogging Basics: 15 Simple Steps Toward Earning Income from a Blog – We have put together a bite-sized email series that gives you the building blocks to starting creating a successful blog.
Start a Mom Blog: Suzi, founder of Start a Mom Blog, is killing it when it comes to resources on how to start a blog. She's got great information, resources and courses out the wazoo.
*Posts may contain affiliate links. If you purchase a product through an affiliate link, your costs will be the same but Thriving Home will receive a small commission. This helps cover some of the costs for this site. We appreciate your support! 
Blog Platform
A blog platform is the place where you draft your posts and then publish them. We both started separate blogs years ago on Blogger. We quickly realized it would not work for our purposes of blogging as a business. After much research, we switched over to WordPress.org in 2012 and are so glad. WordPress.org (Note: NOT WordPress.com) allows for much more customization and makes it easier for search engines to find your site.
Email Service
We recently switched to ConvertKit and it has BLOWN OUR MINDS. While it is amazingly simple and intuitive, it has mind-blowing features that have helped us strategize how we use our email list. Best. Email. Software. EVER!

We use a fabulous software called Leadpages. This program has proven to be super easy to use for all sorts of needs we have on our site.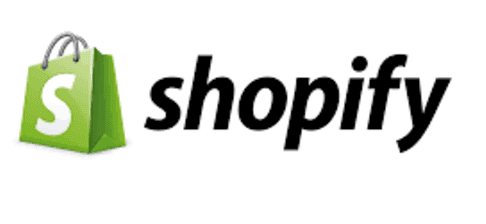 We use Shopify to sell all of our digital products in our store. We have found this program to be extremely reliable in delivering digital products, unlike the WordPress Store we started with.
We use this handy software to schedule out our pin on Pinterest. A HUGE time saver! We highly recommend this. You can start with a free trial too!
Web Hosting
Bluehost – Why do we recommend Bluehost? Well, if you're just starting a site, you honestly don't need a huge hosting plan. You need something that is easy to set up and use, has good customer service and that's not very expensive to begin with. Now, keep in mind, you do have to pay for 36 months worth. But if you decide blogging just isn't your thing, you can get your money back! If your site does take off (and we hope it does!), they have hosting plans that you can move up to so your site doesn't slow down. We walk you through the process of signing up here.
Big Scoots – In June 2015, we outgrew our shared hosting, so we switched to Big Scoots. We have been SUPER impressed with their fast, personal service and how much more optimized our site is. The competitive pricing, amenities, and personal service are what attracted us to them. If you're a larger blog, we recommend going with these guys!
Social Sharing Buttons

SumoMe – Notice those little social media icons on the left side of every post? These little guys help readers to spread the word about a post they like. Having an easy way for readers to share content is SUPER important. We've found SumoMe as the plugin that works best for us. It's not obtrusive but is very visible and intuitive. You know what's great about SumoMe? Totally free. Seriously.
Bookkeeping
Outright – For years, Rachel used a good old calculator and Word document to track our income and do payroll. Polly (aka the techie) finally convinced her to switch to this extremely helpful financial tool. It will track all of your expenses and income, as well as help you categorize each one. When it comes to tax season, you will be giddy happy that you used this cheap online tool. Believe us.
Site Security
Sitelock – What we didn't know when we got into blogging is how much we'd have to deal with malware, hackers and other site security issues. (It's SOOO annoying). We've taken efforts to protect our site and have taken advantage of Sitelock's automatic malware scanner and remover. I've found their customer service to be helpful which is totally necessary when you have site security issues.
Stock Photos & Graphic Elements
For stock photos I've started using Canva. Their photos are only $1.00. We've used a variety of programs but as of late I am loving Creative Market for their affordable design elements. Creative Market sends out a weekly email in which they offer loads of free photos, fonts, graphics, png files, and much more. I use Photoshop and Lightroom for our photo editing.
Photography
The camera I (Polly) use for the majority of my photos is a Canon Rebel T3 with a 50mm lens. The 50 mm lens is key. It is very affordable and is perfect for up close, indoor photos.
Our Head Shots
As you'll see on our sidebar, About Thriving Home, Meet Polly, and Meet Rachel pages, we had a very talented photographer take our head shots and family photos for the blog. If you live in the mid-Missouri area, we can't recommend Lana Eklund from Art & Soul Photography enough! Here's a money-saving tip: See if you can trade advertising/promotion on your blog for a set of headshot photos from a local photographer in your area.
Our Site Design
Kirstin from June Lily Design patiently and painstakingly spent many, many virtual hours with us as we fretted over, changed, and tweaked just about every inch of our site in the summer of 2014. We love working with someone who is so talented as a designer and as a programmer. Kirstin goes to great lengths to make our sometimes hair-brained ideas come to fruition. Customer service was and continues to be second to none.
Advertising Networks
Monumetric – Until just recently we worked with multiple ad networks. It was a slight hassle to keep up with all of them. We recently moved over to Monumetric and now have all of our ads managed for us. We have had great customer service so far and have been benefiting from the other features they have to offer.
Plugins We Use
Here is a list of plugins that we use on a regular basis.
Google Analytics – tracking our site traffic
Akismet – spam blocker
Instagram Slider – instragram photos on our side bar
SumoMe – social media sharing icons
WordPress Editorial Calendar – helpful for scheduling posts
Related Posts Thumbnails – "You might also like" at the bottom of posts.