Polly and I (Rachel) have now been navigating and documenting quite a bit about our "oh-so-messy yet glorious" journey of parenting for years. You can read about Polly's family here and mine here. And, as a former Children's Ministry Director and Family Events Coordinator for 15 years, I have had the privilege of reading, teaching and writing about many of the best parenting and family devotional resources out there for quite a while.  This page is a collection of what we deem as some of the "best of the best" parenting resources–including books, toys, articles, music and more.
Note: We are a participant in the Amazon Services LLC Associates Program, an affiliate advertising program designed to provide a means for us to earn fees by linking to Amazon.com and affiliated sites. Read our full disclosure policy here.
Parenting Books
The Christian Parenting Handbook and Good and Angry by Scott Turansky and Joanne Miller – These are two of these most helpful, practical parenting books during the preschool through teen years of parenting. Their parenting perspective is heart-based, rather than behavior-based. Their approach helps children understand heart motives and build character, instead of just doing the right behavior on the outside. Very motivating and practical! You may want to start by reading this article, which includes tips from Turansky and Miller, for cultivating a heart that obeys.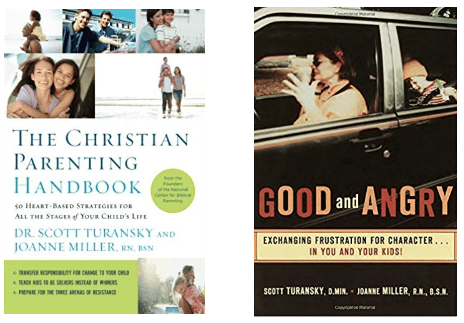 Raising Grateful Kids in an Entitled World by Kristen Welch – Through her own family's story–which is far from perfect–Welch shares how they learned the surprising truth that giving our kids the world looks different than what you'd expect. Each chapter inspired and equipped me with ways to cultivate a Jesus-centered home where a spirit of genuine appreciation lives. I walked away not feeling like a parenting failure but instead with my eyes opened to a big need in our family and with a list of ideas to work on over time. Read my full review here.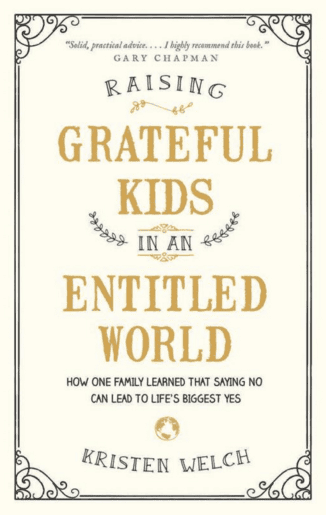 Loving the Little Years and Fit to Burst by Rachel Jankovic – After reading this interview that we did with the author, I think you'll understand why we are drawn to her pithy, hilarious parenting books. If your days feel impossibly long at home with children, take great joy in her light-hearted, yet poignant reminders. Read my full review of Loving the Little Years here and my review of Fit to Burst here.
Treasuring Christ When Your Hands are Full by Gloria Furman – We so appreciate Gloria's theologically-rich, God-centered observations about parenting and life in general. Her honest stories and encouraging biblical reminders throughout provide much needed perspective during what can be a stressful time as a mother. (Gloria has guest posted for a us a few times here, here, here, and here.)
Spiritual Parenting: An Awakening for Today's Family by Michelle Anthony – Through honest personal stories and clear biblical teaching, Anthony paints a compelling big picture of a parent's God-given role. She calls parents to depend on God for their children's spiritual and moral growth while cultivating 10 environments (which she fleshes out) in the home that foster a heart-transforming faith. Read my full review here.
A Praying Life by Paul Miller – This isn't a parenting book specifically but it's been one of the most encouraging books to me (Rachel) as a parent over the years. You can read my review here.
Healthy Sleep Habits, Happy Child by Marc Weissbluth – Navigating the sleep schedule for young children can be nerve wracking. This was one of THE most practical, research-based (and very grace-based) helps to both of us when our children were young. I think every new mom should own this book!

A Mother's Heart by Jean Fleming – This is another foundational "big picture", yet practical and encouraging Christian parenting book, especially for new mothers. Some of her influence and quotes come out in my series about being a stay-at-home mom.
Children's Bibles & Family Devotionals

7 Excellent Children's Bibles – In this popular post, we have reviewed a collection of our favorite Bibles for all ages of children.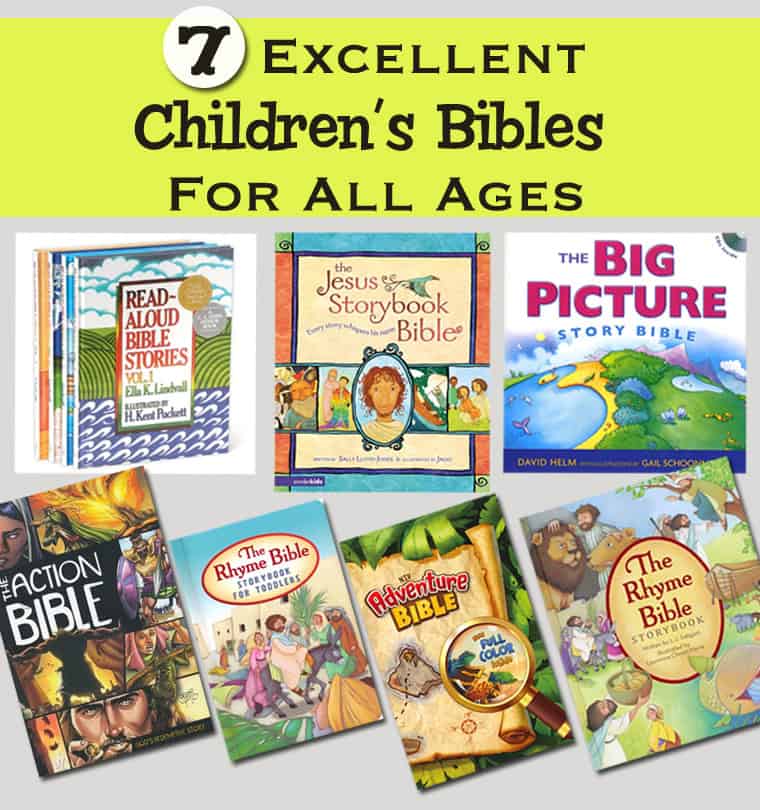 5 Family Devotionals Our Family Is Loving – These God-centered, grace-centered books have helped our family have a bigger, truer view of our God recently.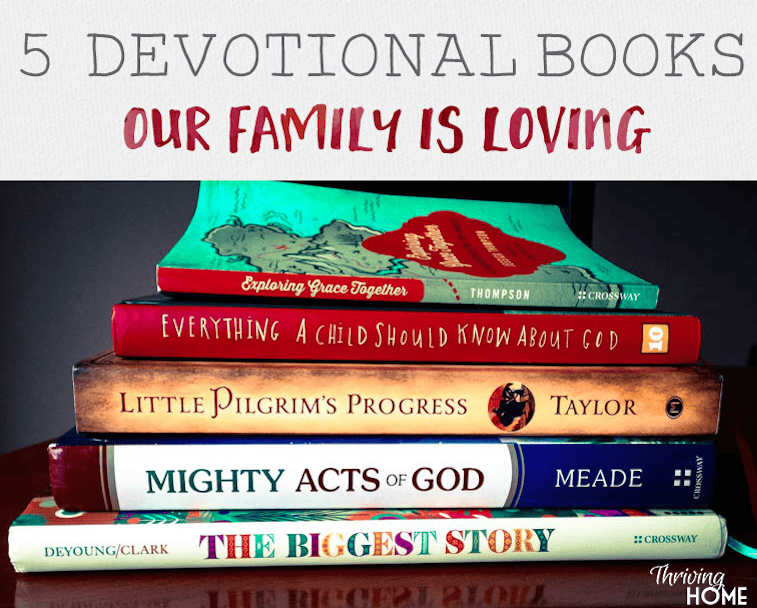 7 Devotional Resources We Use On the Ride to School – These 7 gospel-centered devotional resources are perfect to use on short car rides, like to school in the morning.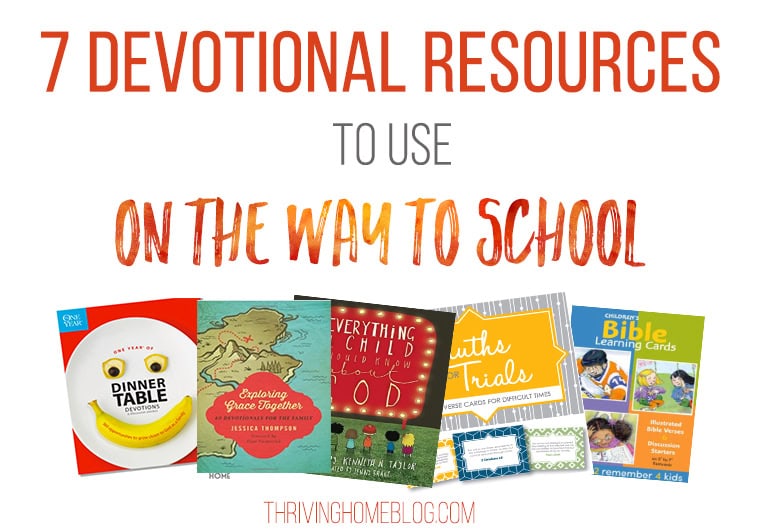 How to Talk to Your Kids About Sex (Resource Page) – We believe this topic is so important to begin talking with your kids about (as early as preschool!) that we've created an entire resource page for parents. We explain the why and how to have age-appropriate conversations.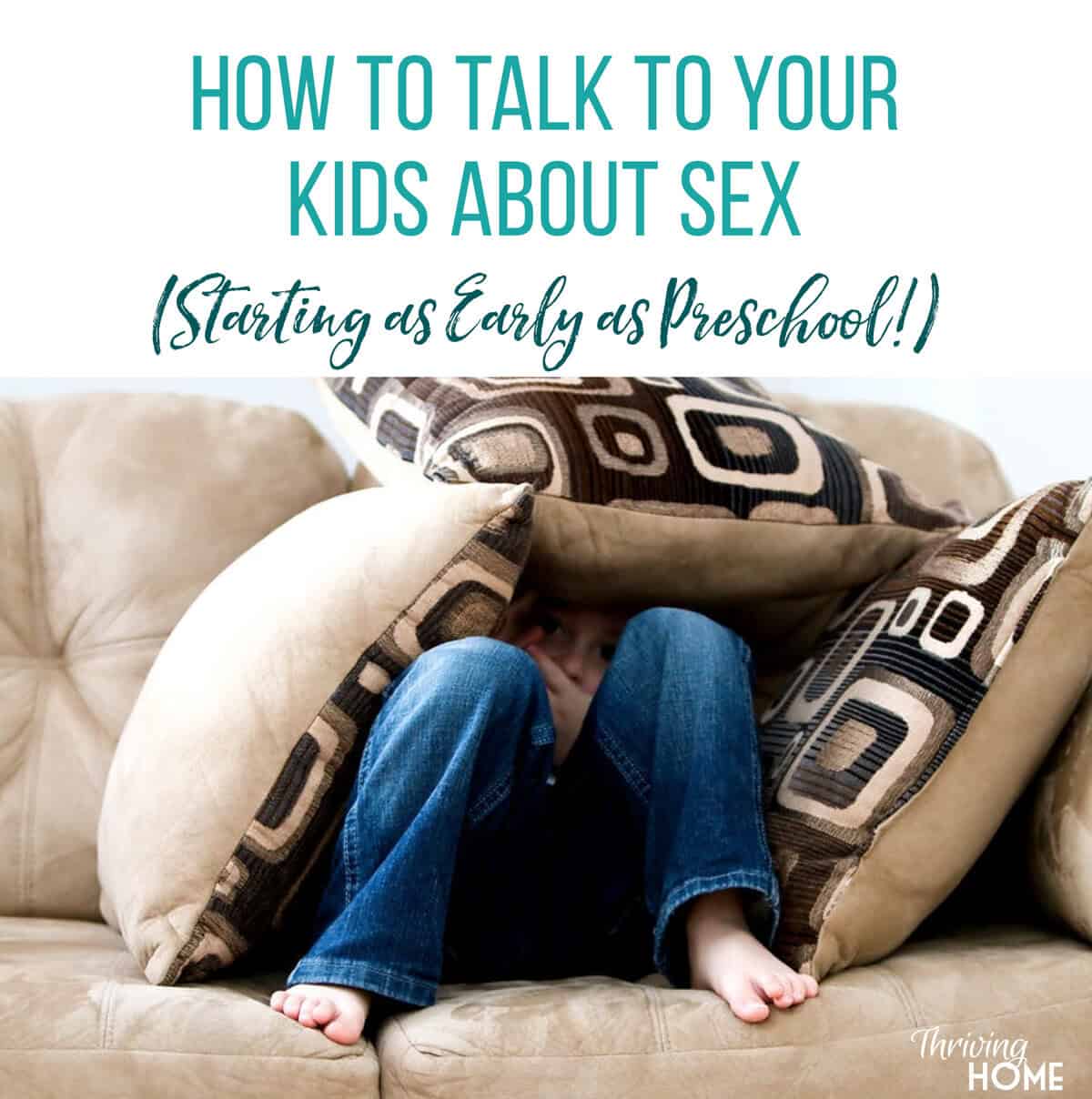 Kids Toys and Books We Love
Top 10 Toddler Books You May Know Know
Favorite Books for One Year Olds
Toys and Books for Two Year Olds
Toys and Books for Two Year Old Boys
The 14 Best Hands on Educational Toys We Own
Lost My Name: Personalized Books
Kids Music
For New Moms
Baby Gear: What Do You Actually Need?
Understanding the Fourth Trimester
Seven Things I Swore I'd Never do as A Parent
What to Expect When Transitioning from One Kid to Two
10 Things to Do Before the Baby Arrives
Other Helpful Resources
25 Encouraging Bible Verse Cards for Moms
5 Tips to Help a Child's Separation Anxiety
How to Deal with a Whiny, Disobedient Child
3 Questions to Ask a Child Who Has Done Wrong 
Make Your Summer at Home with Kids Count