SmoothieBox: A Breakfast Solution for the Crazy Schedule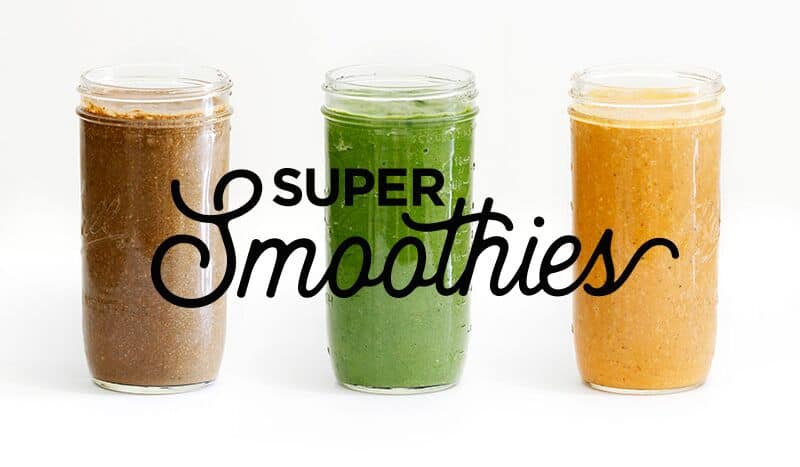 A few months ago, I found out my two year old was iron deficient. Whoops.
Since then, I have been on a mission to find ways to sneak iron into my toddler's diet. A toddler who just happens to hate all forms of meat. I've found that one of the easiest ways to get those iron rich fruits and vegetables in him is through smoothies. He loves them and so does the rest of my family.
Since we needed more nutrition in our breakfast AND it feels like we are on an episode of The Amazing Race in the morning, I was really excited when I heard about SmoothieBox. Like its parent, ButcherBox (who we recommend getting meat from), SmoothieBox is a similar concept: Smoothies, frozen and ready to blend, delivered directly to your door. This makes breakfast convenient, nutritious, and affordable. Yes to all those things. A thousand yeses.
(Note: The links in this post are affiliate links. All opinions are 100% mine but we do receive a commission if you choose to buy a SmoothieBox per our recommendation.)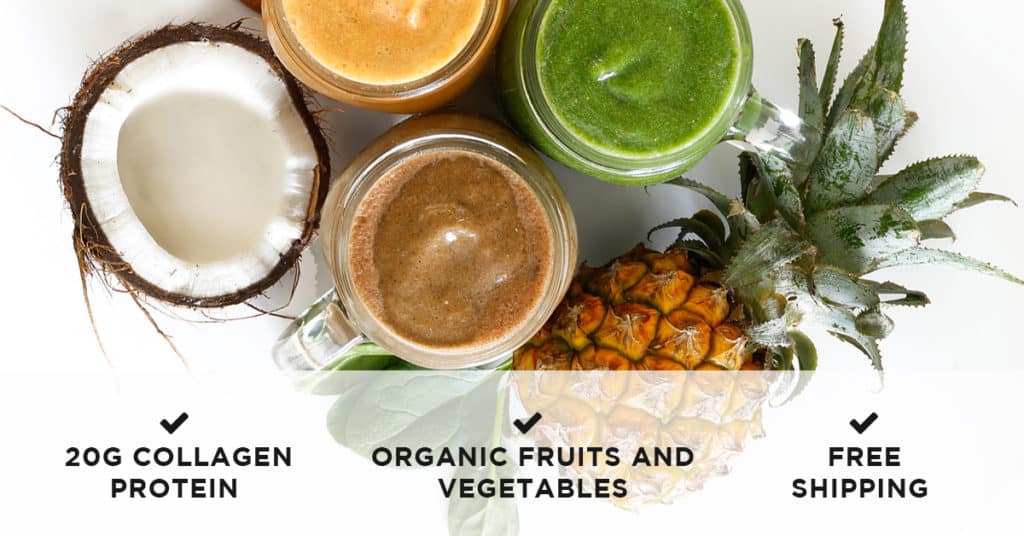 This isn't your typical fruit smoothie, my friends. Most smoothies out there (like the ones I make in the morning or the ones my husband grabs at Smoothie King) are primarily made with fruit, and are full of sugar. SmoothieBox  provides a balance of carbs, fats, and protein and a full serving of vegetables to keep you feeling refreshed and satisfied. Carbohydrates provide energy for your whole body, fats help your body absorb nutrients such as vitamin A, D, and E, and protein helps your body build muscles.
And then there is the secret ingredient–the new superfood on the block–the thing all the healthy nuts are talking about: Collagen!
What Is Collagen?
The building block of life! Collagen is a protein, a long chain of important amino acids that keep you looking and feeling young. Collagen is responsible for giving skin elasticity, hair its strength, and connective tissue its ability to hold everything in place
Age, stress, and a poor diet decreases your body's ability to produce it's own collagen. Consuming collagen daily (15-30g / day) can have many health benefits, which is why collagen peptides are one of the hottest new superfoods.
OK, So Here's How it Works:
Smoothies are conveniently packaged in individual pouches. Just add 8oz of liquid, blend, and enjoy.
Step One: Empty ingredients & collagen from single serving pouch into blender.

Step Two: Add 1 cup (8oz) of your favorite liquid (coconut water, almond milk.)

Step Three: Blend until smooth. Pour into your favorite cup to enjoy on the go!
The Flavors:
Want in on this SmoothieBox  Action? Me too!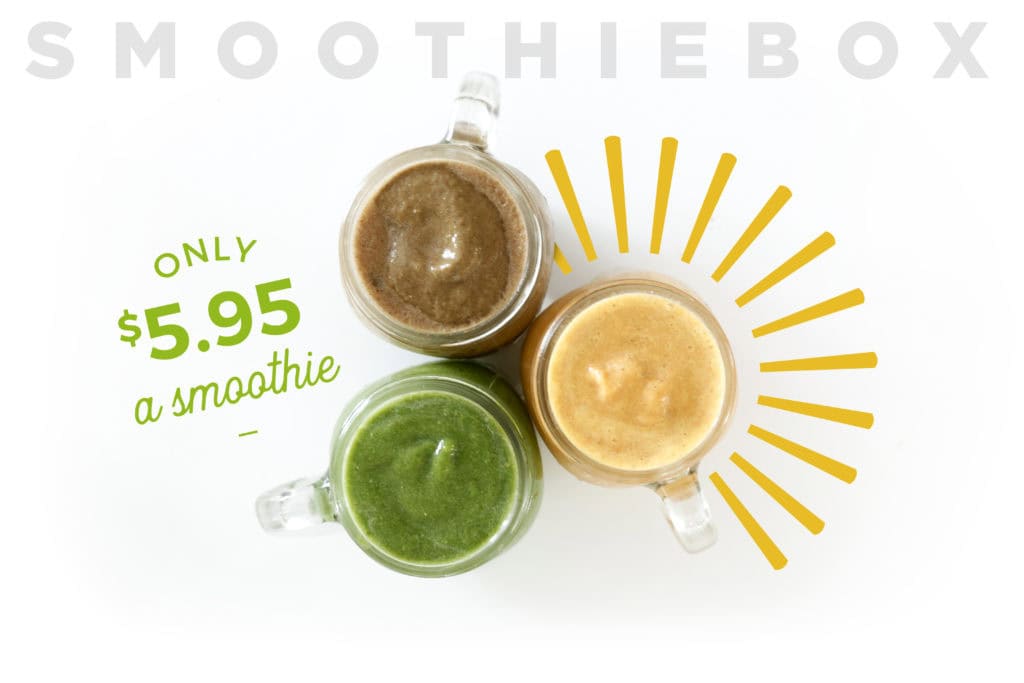 Guess what? SmoothieBox is gearing up and getting ready to launch. They have opened up pre-orders for only a few more weeks and have some pretty great bonuses for jumping on board early.
Have questions? Want to know more? Just hop to the pre-sale page for all of the nitty-gritty!
I'm super excited about this idea and can't wait to see it take off!
https://thrivinghomeblog.com/wp-content/uploads/2018/06/Screen-Shot-2018-06-17-at-10.41.49-AM.png
876
738
Polly Conner
https://thrivinghomeblog.com/wp-content/uploads/2019/10/thrivinglogo.png
Polly Conner
2018-06-11 08:57:11
2018-06-17 10:42:23
SmoothieBox: A Breakfast Solution for the Crazy Schedule