Healthy Living Small Step #10: Switch to an All-Natural Laundry Detergent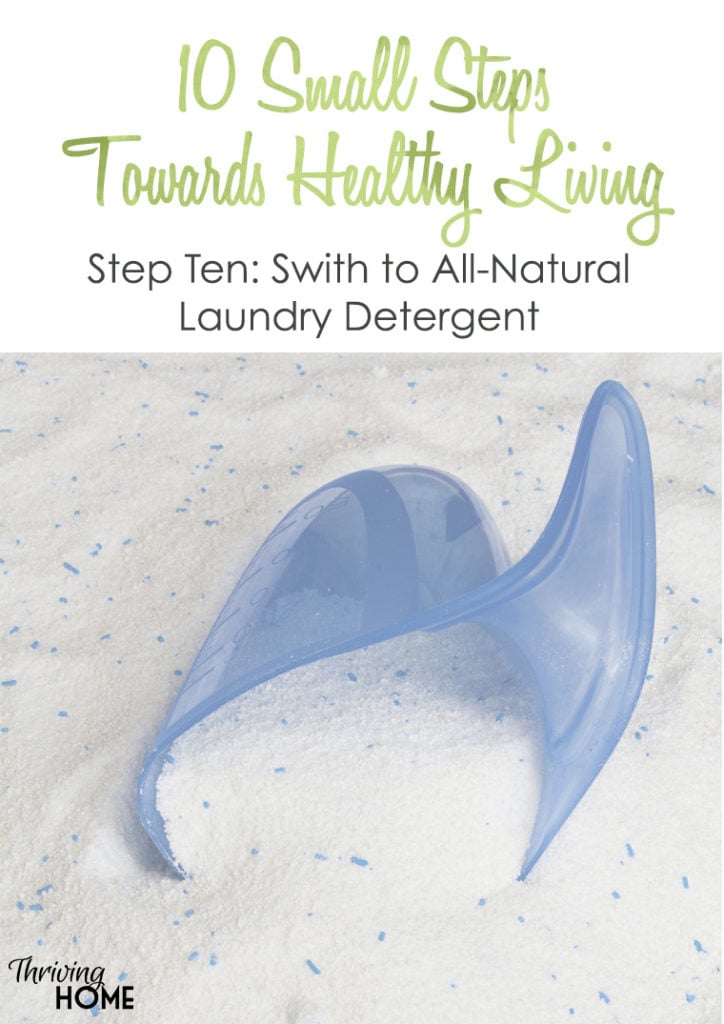 As we've journeyed through our 10 Small Steps Towards Healthy Living Series (start here if you are just joining), there have likely been steps that you chosen to skip over. Some require a bit more money or even mental energy and maybe your resources are a bit thin at the moment. No worries.
This last step, however, is one that almost anyone can easily do. We've saved it until last because it is kind of the easiest, no-brainer one.
Step #10: Switch to an All-Natural Laundry Detergent
As much as I love scents, I'm learning that simpler = better. This article shares a bit more about this, but in short the laundry room may be one of the more toxic areas in your home. Researchers have found that dryer vents can emit more than 25 volatile organic compounds (VOCs) when scented laundry detergent and dryer sheets are used.
Do not fret, my friend. This is an easy fix.
When looking for a laundry detergent, start with finding a fragrance free one. (If you're a scent junkie like me, you can always add a few drops of Tea Tree oil or another type of essential oil to give it a bit more freshness and added health benefits).
Here are a few safer laundry options: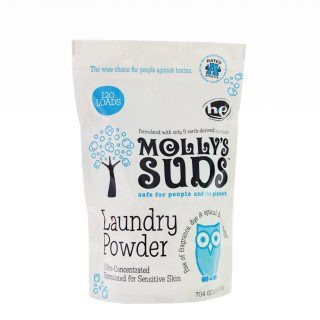 I recently moved from Charlie's Soap to Molly Suds. I use their detergents both for my normal washes as well as my cloth diapers. I love that this detergent is scented naturally (with peppermint essential oil). It's worked great for my family so far.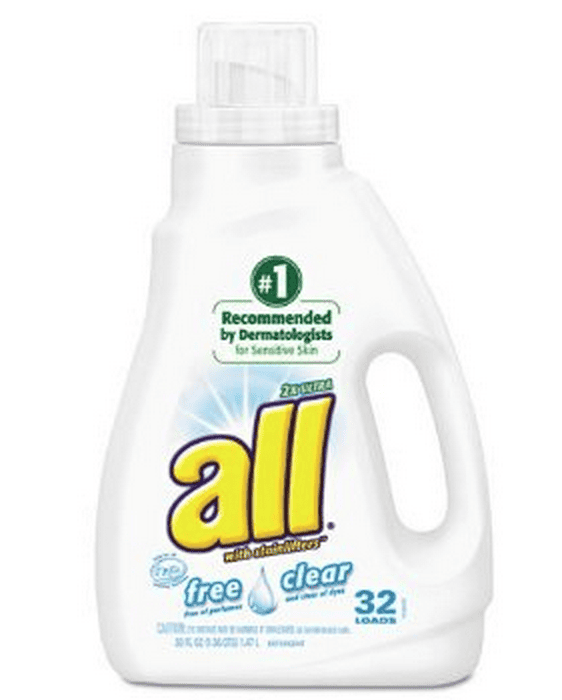 Rachel uses this detergent. She also adds some all-natural Borax to her loads to give them an extra stain-fighter boost. You can snag this detergent at your local store.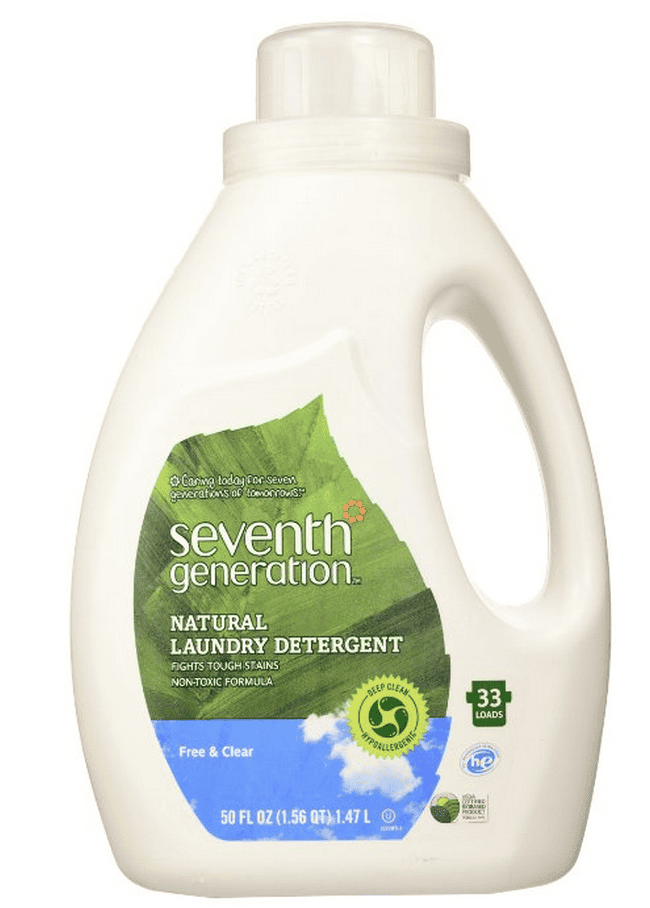 I haven't tried this detergent yet but it is next on my list. I've heard good things!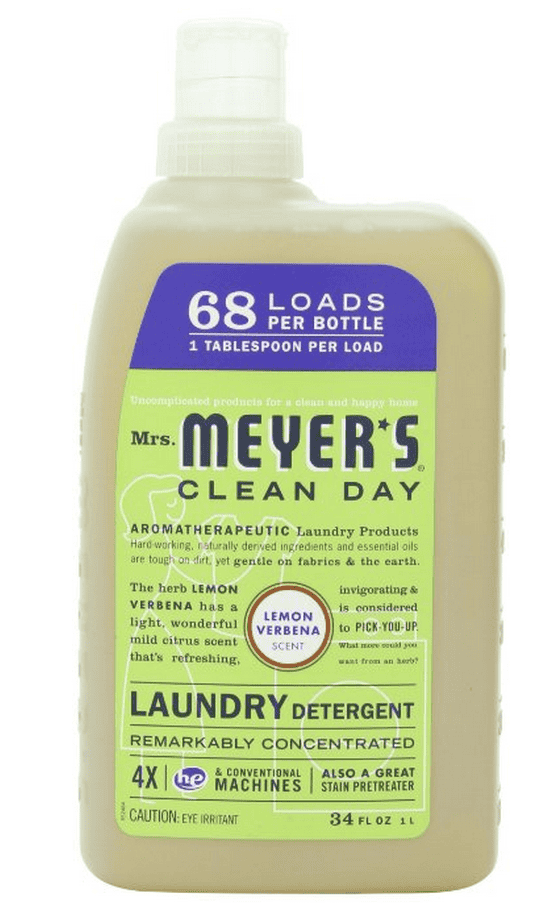 I've come to trust the Mrs. Meyers brand. While I haven't tried this detergent, I feel loyal enough to the brand to recommend it.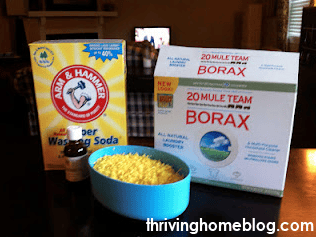 I've never actually done this, but I've heard that it saves loads of money. Here is a recipe a friend of ours shared on Thriving Home a while back.
(Note: Some affiliate links included in this post, but all opinions are ours and we only recommend products we believe in.)
https://thrivinghomeblog.com/wp-content/uploads/2015/09/laundry-detergent.jpg
1075
760
Polly Conner
https://thrivinghomeblog.com/wp-content/uploads/2019/10/thrivinglogo.png
Polly Conner
2015-09-11 05:25:04
2020-11-13 06:51:07
Healthy Living Small Step #10: Switch to an All-Natural Laundry Detergent