Healthy Living Small Step #3: Ditch the Tupperware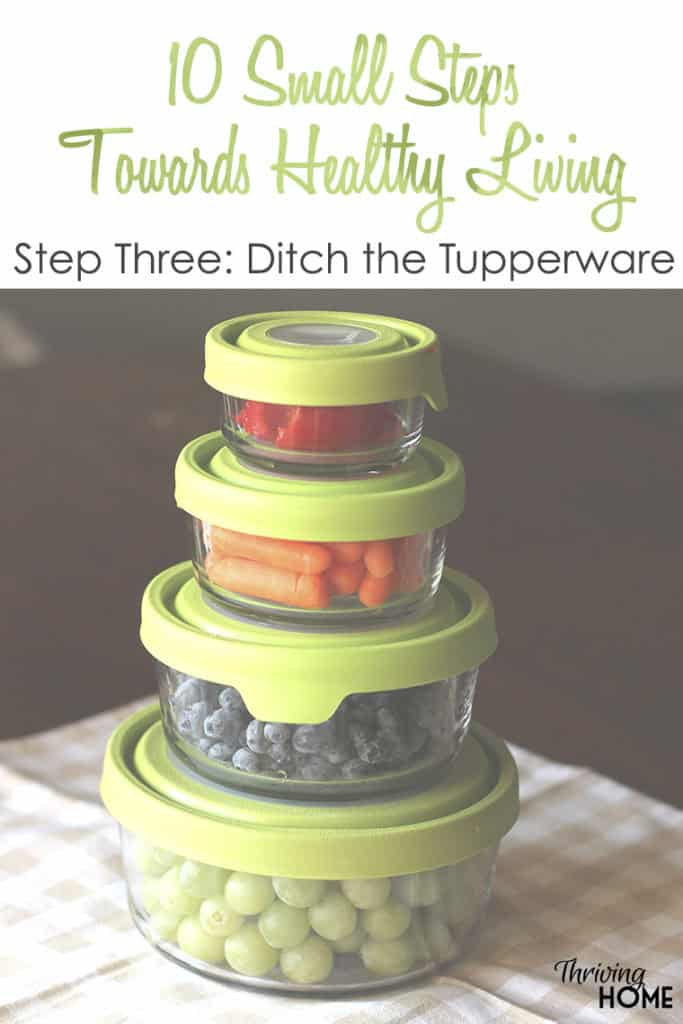 Note: We are a participant in the Amazon Services LLC Associates Program, an affiliate advertising program designed to provide a means for us to earn fees by linking to Amazon.com and affiliated sites. Read our full disclosure policy here.
Start at the beginning of our 10 Small Steps Toward Healthy Living series here.
If I were to say, "The next step to healthy living is to ditch all the plastic you have in your kitchen," my guess is you'd scoff a bit and click over to a different site that is a bit more realistic.
We're only asking you take small steps here, right?
That is why we are focusing on tupperware containers. There are a few reasons I made the switch from plastic to glass, specifically with my tupperware. My two primary reasons for switching are these:
When plastic is exposed to heat (or warm foods), chemicals leach into your food. Since tupperware is where I dump my leftovers, I don't want to worry about that.
Glass is much more durable and worth your money over the long run. Not to mention, much better for the environment.
I have a combination of pyrex dishes and Mighty Nest Dishes. I like them both but seem to prefer my Might Nest Dishes a tad more. Yes, I still have some plastic tupperware but I primarily use those when my other glass dishes are occupied.
If you're just wanting to start slow, my personal recommendation would be the Round True Seal Dishes. I have these and use them ALL THE TIME.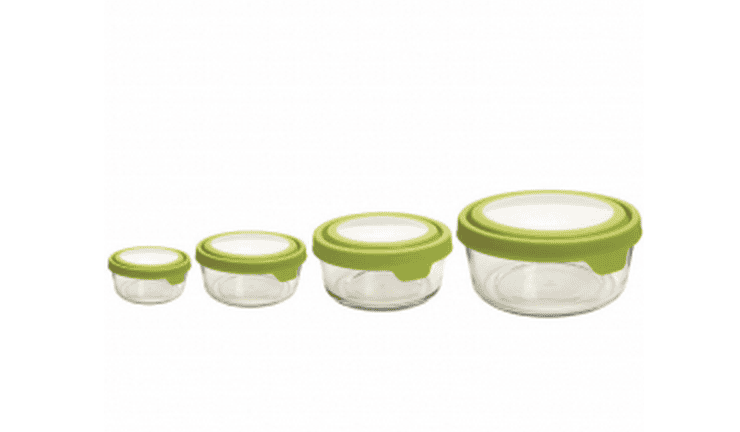 Another dish I have found myself using regularly is the rectangular glass baking dish. This would be another one to have in your pantry.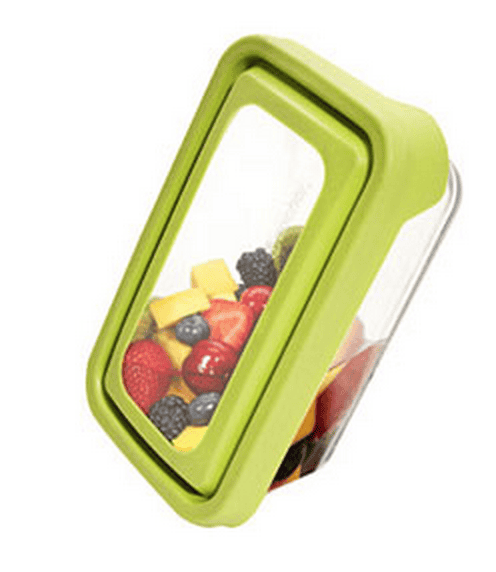 I'll be honest. I'm still in the process of moving away from plastic in other areas of my home. I recently bought my first glass water bottle and bought stainless steel kids utensils. I still have lots of other areas that need updating but I'm just taking baby steps. It isn't cheap to move away from plastic either. However, I think that long-term I will be really glad we moved this direction.
(Note: Some affiliate links were included in this post, but all opinions are ours and we only recommend products we believe in.)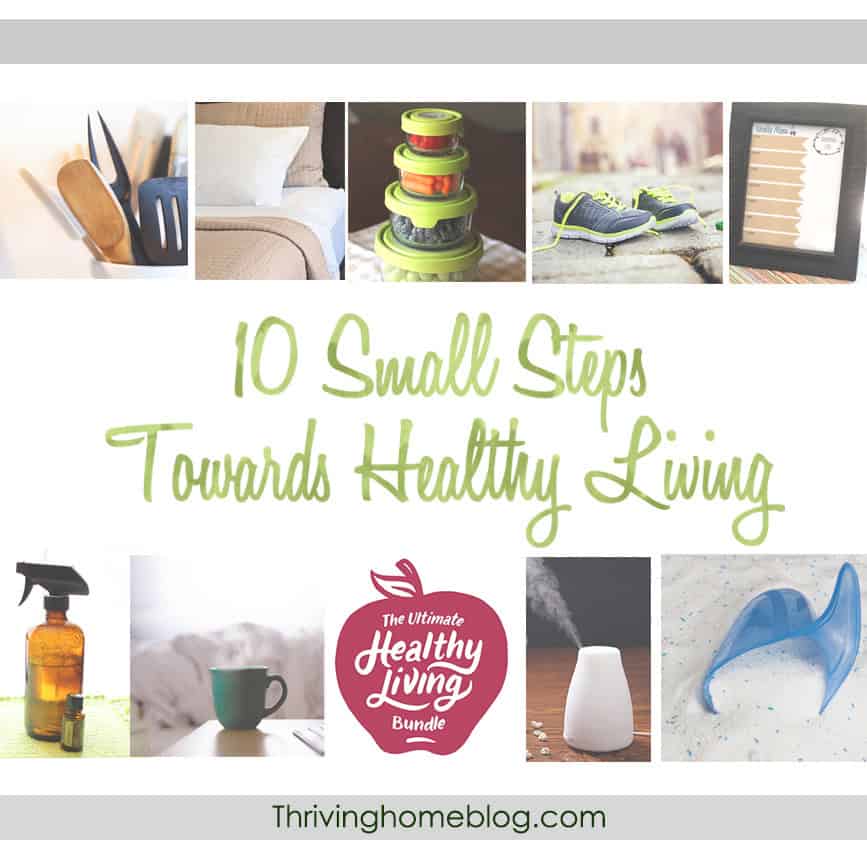 https://thrivinghomeblog.com/wp-content/uploads/2015/08/Ditch-the-tupperware.jpg
1139
760
Polly Conner
https://thrivinghomeblog.com/wp-content/uploads/2019/10/thrivinglogo.png
Polly Conner
2015-09-02 05:53:47
2018-01-27 14:14:43
Healthy Living Small Step #3: Ditch the Tupperware