The One Where I Admit I Can't Do It All
Updated: 11/13/20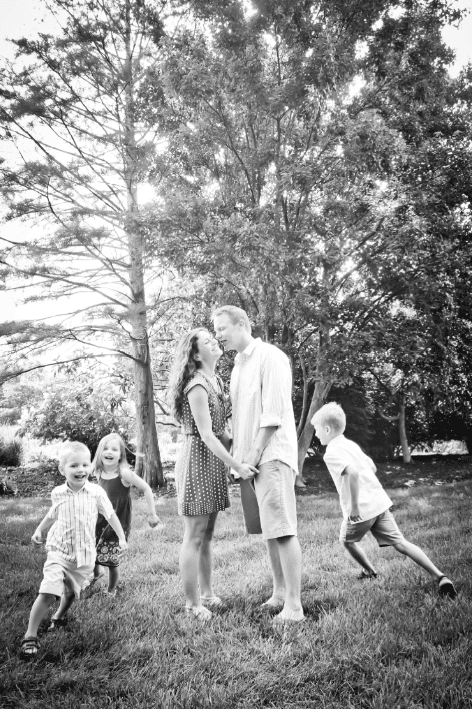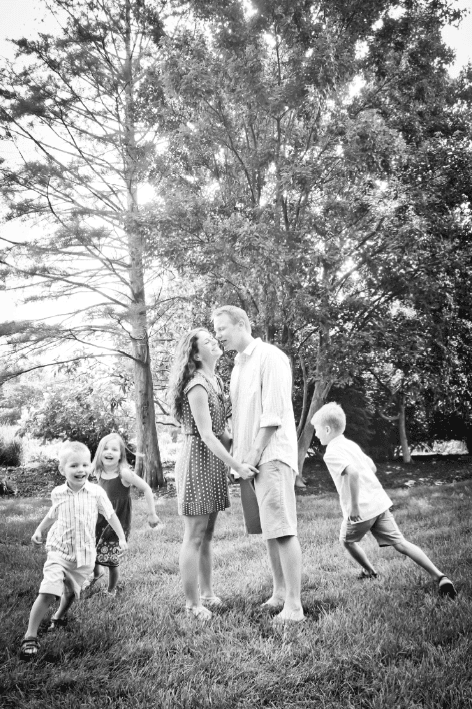 I've been struggling with headaches for two years now–ever since I was done nursing my my last child. They seem to have gotten more frequent–about once a week I end up in bed.
I've linked them to lack of sleep, sitting at my computer/behind the wheel, lifting kids, and stress in general, at various times. Sounds like every mom I know, right? I've tried all kinds of remedies. Nothing has definitively worked; some have helped minimally.
This post is not to complain or have you feel sorry for me or to help me fix my headaches. The only reason I share this is that my headaches have served an important role in my life lately. They've pointed me to an issue that keeps coming up over and over. God seems to use difficult or just annoying things in our lives to do that, doesn't he?
As a mom, I feel responsible for everyone and everything in my house. You know what I mean, right? I'm not the most introspective person, so it's taken a few people in my life to point out that I just never seem to "let down" or relax from my responsibilities.
Try this exercise that I did the other morning. What responsibilities/expectations do you think rest on your shoulders? Each of us will have our own list, but here are the big ones that come to my mind:
Be the best mom I can be–patient, kind, fun, train kids in righteousness.
Be a great wife who thinks of my husband and serves him well.
Serve others and serve in the church. Make an impact during my short time on earth for Christ.
Make extra money for our family so we can save and pay increased costs of kids.
Be in shape.
Be involved in the kids' education and extra-curriculars.
Oversee the family calendar and planning vacations, etc.
Coordinate updates/repairs to the house.
Prepare healthy, homemade meals.
Have a clean, organized house.
Keep up with laundry.
Oversee paying bills and the budget. Be thrifty so we live within our means and save.
When I type out that list, I'm utterly overwhelmed. Almost crushed at the weight of it all. I mean, who can ever do all that perfectly? It's enough to give someone a headache or two or 50.
I admit, I don't know how to work hard, faithfully serve Christ in all of life, and yet trust that God is in charge (NOT me.) Does anyone this side of heaven? None-the-less, it's an area I really, really want to grow in–this trusting God and not myself.
The other night I awoke around 2 a.m. (after a day-long headache) and this verse came to mind:
"Be still and know that I am God." – Psalm 46:10
My list above began to come to mind again, but I started envisioning this: What if I connected all of my responsibilities to "being still" before God? What if I began to think about and take rest in Him first before acting and doing? It's somewhat of an abstract image in my mind, at the moment, that I'm trying to flesh out. Maybe talk to me when I'm 80 and see if I have it figured out, ok?
One Bible story that I think speaks to this issue is that of Mary and Martha in Luke 10:28-42. This is when they first meet and host Jesus–God incarnate himself! Talk about pressure!–in their home. Read this pithy but poignant recount:
As Jesus and his disciples were on their way, he came to a village where a woman named Martha opened her home to him. She had a sister called Mary, who sat at the Lord's feet listening to what he said. But Martha was distracted by all the preparations that had to be made. She came to him and asked, "Lord, don't you care that my sister has left me to do the work by myself? Tell her to help me!"
"Martha, Martha," the Lord answered, "you are worried and upset about many things, but few things are needed—or indeed only one. Mary has chosen what is better, and it will not be taken away from her."
Martha, thank you for being the poster child for 21st century moms. Thank you, God, for including this story in your Word. Her struggles provide comfort for me and Jesus' words point me to the answer I need.
Are you distracted? Worried? Upset about many things? Jesus says to me and you, "…You are worried and upset about many things, but only one thing is needed." When you cross-reference the phrase "one thing is needed", it is connected to something David–whom the Bible calls "a man after God's own heart"–wrote about 1,000 years earlier.
One thing I ask from the Lord,
    this only do I seek:
that I may dwell in the house of the Lord
    all the days of my life,
to gaze on the beauty of the Lord
    and to seek him in his temple.
– Psalm 27:4
Note what kind of verbs the Biblical authors of the passages I just mentioned used:
"Be still and know that I am God."
"Mary, who sat at the Lord's feet listening to what he said."
"One thing I ask from the Lord"
"that I may dwell in the house of the Lord"
"to gaze on the beauty of the Lord"
I'm not required to do more. Instead, the more important thing is what Mary chose: to sit and listen to Jesus. The one thing David desires more than all else is to dwell with and gaze at the Lord Almighty. In the midst of trials and tribulations, the inspired Psalmist says the answer is to be still before the Lord.
Lord, I admit that I don't know where to even start sometimes when it comes to balancing life as a mom. So, I'll begin by asking: Help me–help the moms reading this post–to be still before you. To know that YOU are God and we are not. To choose what is better. To sit, listen, dwell with, and focus our gaze on you most of all. Amen.