Stools with So Much Potential!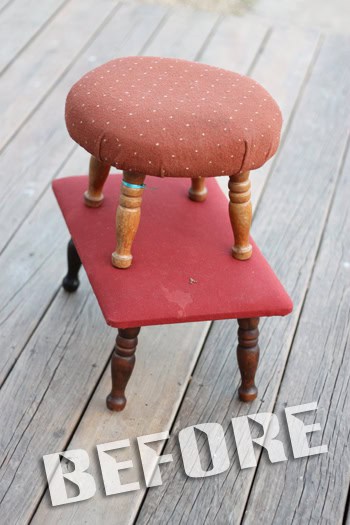 Most people would look at these stools and think, "Gross." Since they came from my grandparent's house I wasn't too grossed out by them but they were in serious need of a makeover.
The funny thing is, once you've reupholstered a few things you start to look at pieces like these differently. Stools are particularly easy to reupholster because you don't have to take the furniture apart like you do with chairs. All you need is some sturdy fabric and a staple gun.
For stool #1, I could tell someone had once-upon-a-time reupholstered this guy. I wanted to remove the fabric before I put my own on it. To do this I used a screwdriver and a wrench to get the staples out. They came out pretty easy. I was surprised to find some extra padding that had been added by my reupholstery-predecessor. While the extra padding gave it a cute-muffin look, I'd rather have a sturdy stool that I could step on.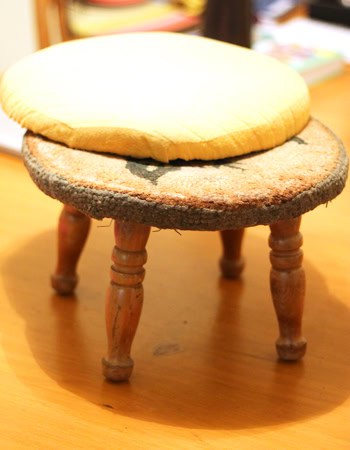 I had some fabric on hand that I thought would look good with the natural wood legs of the stool so I just used that rather than buying some new fabric.
I laid the stool upside down on the fabric to get a rough measurement of how much fabric to cut for it. I like to over-estimate how much I'm going to need so I can cut it down later. After cutting a large piece that would cover the seat I began to staple the fabric down.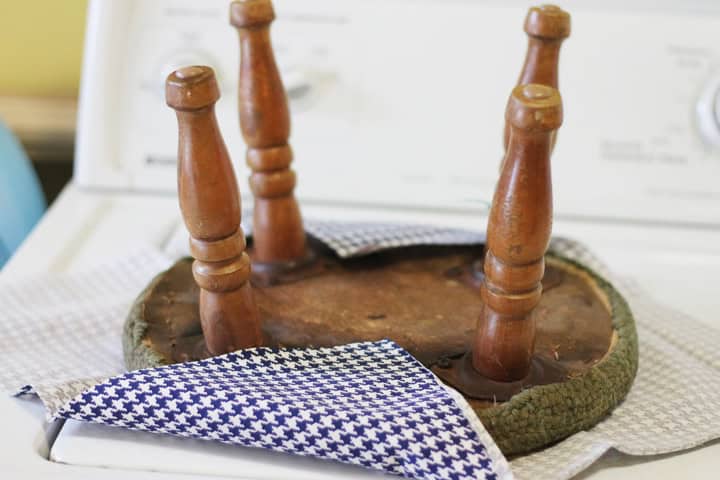 Circle pieces are a bit more challenging than square. You have to be careful that fabric doesn't bunch up too much but if you just fold and staple every few inches, you shouldn't have a problem. Just make sure to keep the fabric taute as you staple.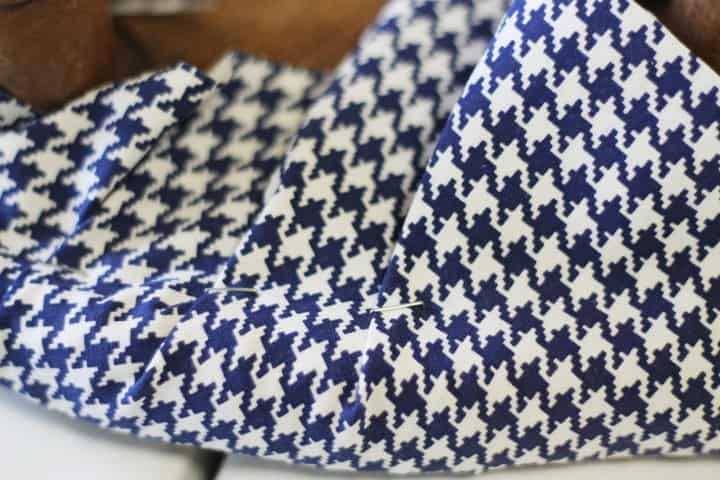 Flip it over and cut away any excess fabric. You're done!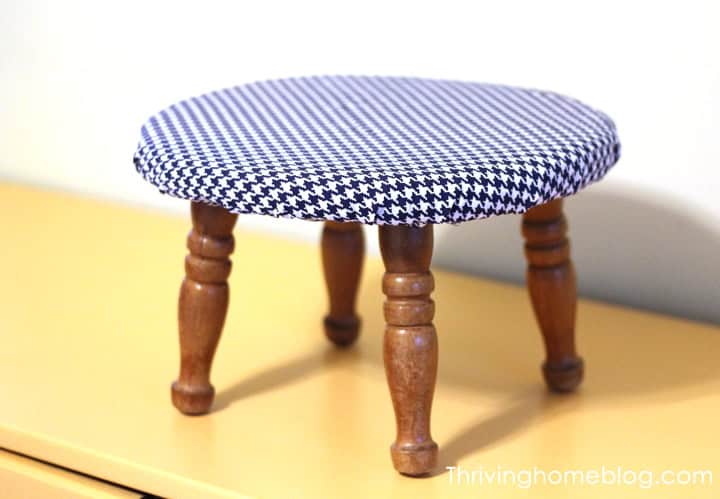 I used a similar technique for the rectangle stool. However, I didn't remove the fabric beforehand. I just stapled my fabric on top of it. This project took a total of 5 minutes. Seriously.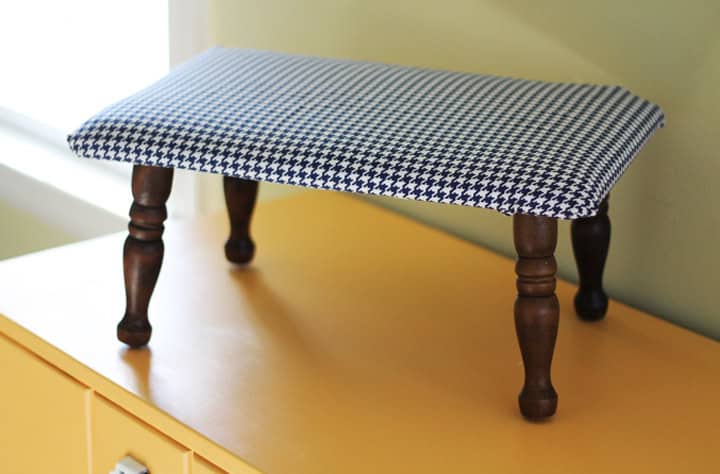 With a toddler, having extra stools around the house has proven to be very useful!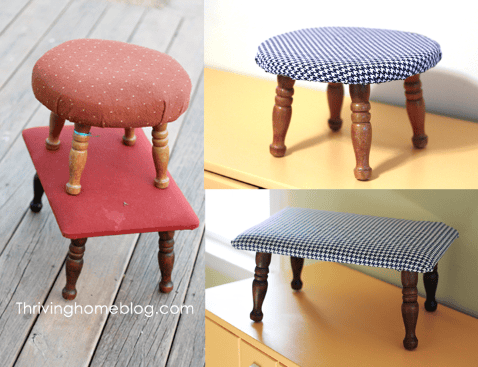 https://thrivinghomeblog.com/wp-content/uploads/2013/02/stools-before.jpg
525
350
Polly Conner
https://thrivinghomeblog.com/wp-content/uploads/2019/10/thrivinglogo.png
Polly Conner
2013-02-11 05:40:18
2019-01-28 13:02:58
Stools with So Much Potential!