The Holiday I (Almost) Stayed Home From Church to Sweep the Floors
By Erin Hawley, Contributor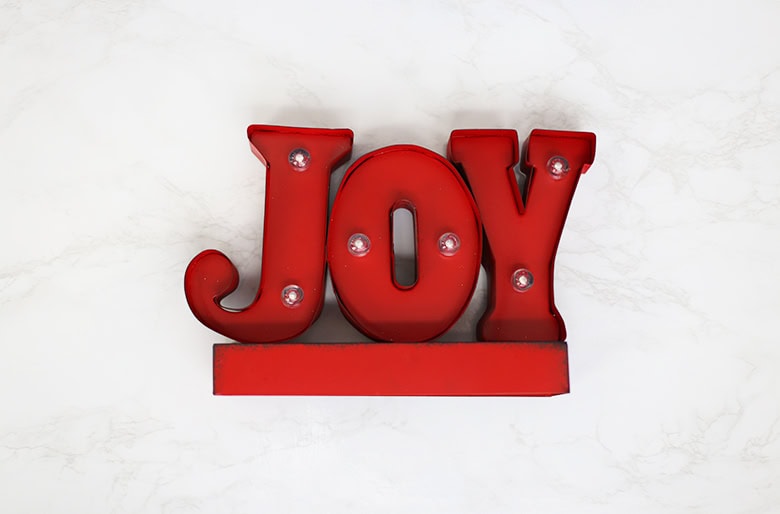 The holiday season with its whirlwind schedule and long list (let's be honest, lists!) of to-dos is here. The hectic Christmas schedule reminds me of the mom and daughter I overheard at a coffee shop the day before Easter. The girl was trying to persuade her mom to go home and rest. But the mom was worrying about hosting Easter dinner and listing off all of the things she still needed to purchase and prepare. "What do we really need, Mom?," the daughter asked.
I marveled on the wisdom in the young girls' question, and yet, the very next morning, found myself wondering whether I ought to send the kids to church with my husband so I could get the house ready for guests. "Seriously?" the Lord brought me up short with a thought, "You are going to stay home and sweep the floors, instead of spending time with me? It is Easter." Convicted, my heart could only meekly respond, "Good point, Lord, good point."
As mommas approaching Christmas, it can be so easy to be tired and worn out, to be distracted by much serving, to let the consumer-culture and Pinterest pictures dictate what we do and why we do it, when the true purpose of the holidays, and Christmas in particular, is to pause from ordinary life so that we can be with family and friends and celebrate the birth of Jesus.
The Christmas chaos reminds me of the familiar story of Mary and Martha and the choice these two sisters had on a day that was unexpectedly filled with a long list of important to-dos.
It was likely a very ordinary day, the day Mary and Martha were surprised by a visit from Jesus. Can you imagine the joy, the surprise, and then the pressure? If Jesus stopped by my home on a typical afternoon, there's a good chance the living room would be strewn with toys, the kitchen floor would be covered in crumbs and discarded art projects, and the crock-pot dinner would still be sitting frozen and forgotten in the refrigerator. There's also a good chance I'd be frantic—picking up and trying to prepare a dinner suitable for the King of kings. And there's a nearly certain chance I'd have been frustrated if my younger sister, instead of helping, chose to sit at Jesus' feet and listen to all He had to say. It is easy to picture myself as Martha, saying something like, "Lord, don't you care that my sister has left me to do the work by myself? Tell her to help me!" Luke 10:40 (NIV).
In Jesus' gentle response to Martha, however, we see the cure for the Christmas craziness, and we hear God's answer to the young girl's question, "Mom, what do we really need?" Jesus tells Martha that only one thing is necessary, a relationship with Him:
"Martha, Martha, you are worried and upset about many things, but few things are needed—or indeed only one. Mary has chosen what is better and it will not be taken from her."Luke 10:41-42 (NIV).
The Bible explains that there was nothing wrong with the things that Martha was pursuing in and of themselves. In fact, Scripture tells us that Martha was "distracted by much serving." Luke 10:40 (ESV). It was not the work that Martha was doing that was the issue but her priorities. She had the opportunity to spend time with Jesus, to sit at his feet, to delight in His love, and instead she was scurrying around with worry and frustration in her heart.
In Jesus's heart-felt answer to Martha, He tells us that if we focus this Christmas season (or any season) on a perfect house, perfect meal, perfect gifts, perfectly-dressed children, or perfect family gathering, we are missing out on the better part. There's nothing wrong with hosting a gorgeous Christmas dinner, but Jesus reminds us where our focus should be: on Him. First and foremost, God wants a relationship with us, not our service. In fact, that's why He sent His only Son to become a baby in a manger.
In the busy holiday season, it can be difficult to prioritize time and relationship with Jesus—even though that's what the season is about. When you feel yourself becoming distracted or overwhelmed, when you feel yourself becoming "worried and upset" by all the things that need to be done this Christmas, call to mind Jesus' reminder that "only one" thing is needed (Luke 10:41-42, NIV). Remind yourself that God is pleased with you, not for all you are doing for him, but because you are His. When you believe in Jesus, you are adopted as His beloved daughter.
As Christmas fast approaches, let's resolve to sit at the feet of Jesus. This doesn't mean that we have to be inactive, but that our gaze must be focused on God. More practically, it may mean simplifying, using Rhodes rolls or purchasing a pie this year. It may mean that we accept help from family or friends with meal preparations or decorations. Sitting at the feet of Jesus may look like setting aside meal preparations for a five minute walk around the neighborhood, inhaling the fresh air and thanking God for sending His only Son to earth so that all who believe in Him might be saved. (A friend describes hiking in snow-covered silent wonder and enjoying the splendor of God's creation, making me hope that this Christmas is a white one!) It may mean praying a silent prayer as you peel the sweet potatoes. Taking your family to a Christmas service to celebrate Jesus' and reading the Christmas story on Christmas morning (Luke 2) are other ways to prioritize a relationship with Jesus during this season. They also provide great models for our kiddos (to this day Mom reads the Christmas story before stockings).
Dear ones, unlike Martha and Mary, Jesus knocks on the doors of our homes and our hearts every single day. This Christmas, let's invite Him in, and even if our homes are messy, let's enjoy the fellowship that Jesus offers instead of worrying about our to-do list.
From Rachel: Check out Erin's new book Living Beloved: Lessons from my little ones about the heart of God (Focus on the Family)*. My kids are past the "littles" phase now, but when I read her candid, beautifully written book I was SO encouraged to draw near to my Father in heaven as a trusting daughter. I think you will be, too.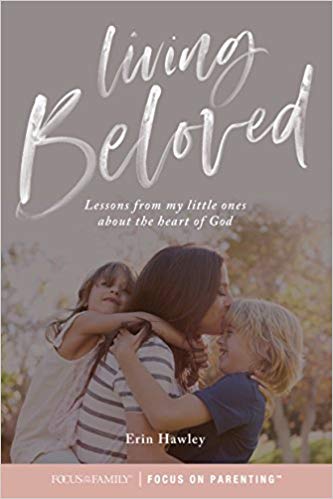 *We are a participant in the Amazon Services LLC Associates Program, an affiliate advertising program designed to provide a means for us to earn fees by linking to Amazon.com and affiliated sites. Read our full disclosure policy here.
More about Erin Hawley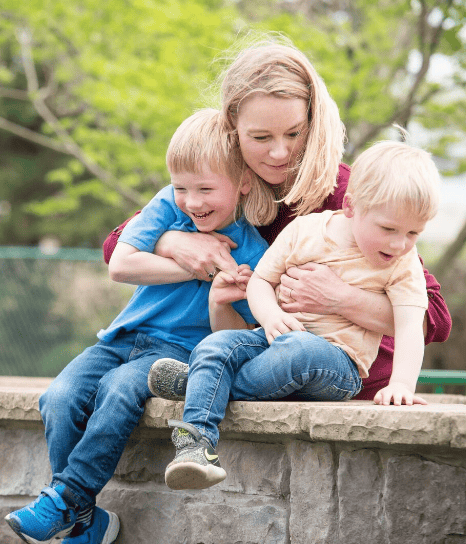 Erin Hawley is a wife, mom to two small boys, and some-time lawyer. She is also an award-winning law professor at the University of Missouri, Yale-trained constitutional lawyer, and counsel attorney to one of the country's premier law firms. Erin clerked for United States Supreme Court Chief Justice John G. Roberts following law school. She is a nationally respected scholar who has published in numerous top law journals and popular publications, including the National Law Journal, the Legal Times, the Federalist, the Hill, Fox News, and the Washington Examiner. Erin has been blessed to work primarily from home since the birth of her first child and is intimately familiar with the joys and struggles of working-mom life. She loves coffee-flavored lattes (but not coffee), being outside, horses, facilitating Bible studies, and fellowship with other women. Buy Erin's book here.
https://thrivinghomeblog.com/wp-content/uploads/2018/12/joy.jpg
514
780
Rachel Tiemeyer
https://thrivinghomeblog.com/wp-content/uploads/2019/10/thrivinglogo.png
Rachel Tiemeyer
2018-12-12 08:00:00
2020-01-03 14:19:29
The Holiday I (Almost) Stayed Home From Church to Sweep the Floors