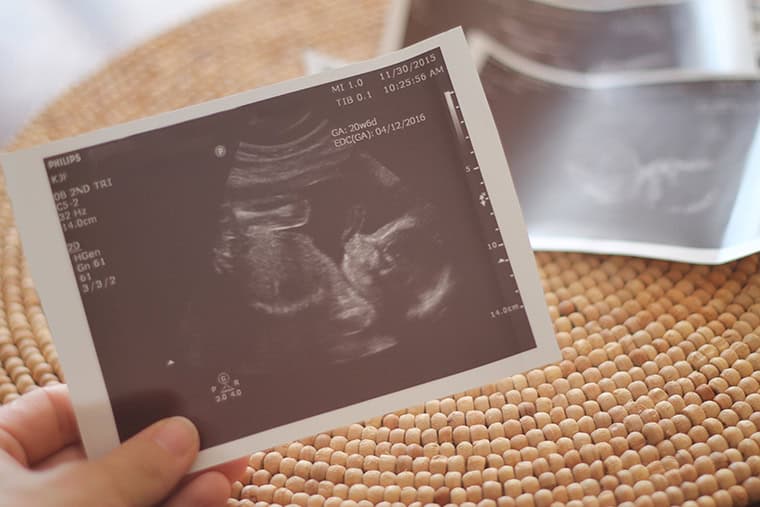 As an expectant mom, I doubt I'm alone when I confess that I have some anxieties and fears about the unknowns of what the future holds. Along with the excitement and anticipation of a new baby, there is also a touch of nervousness. I mean, will I be able to handle three kids? Am I going to lose what little independence I have left? Will a third baby totally destroy the rhythm we've got going in our family of four? What will my body look like after three pregnancies? Will I have time to keep up with the blog and other hobbies that keep me sane? Will I be able to function with so little sleep? How will this affect my marriage? Shall I keep going? I totally could…
Relate? Hopefully some of you are tracking with me.
So, what does God say about these fears? What truths are we to cling to dear mama friends?
Rubbish. Really?
God says that we are to consider the things of this world rubbish compared to knowing him.
"Indeed, I count everything as loss because of the surpassing worth of knowing Christ Jesus my Lord. For his sake I have suffered the loss of all things and count them as rubbish, in order that I may gain Christ." Phil 3:8
All these things that I'm fearful of losing are, in reality, rubbish compared to what he offers to those who come near to him and follow him.
Rubbish. Trash. Waste.
While I want these things to feel like rubbish, I'm often lost as to how to get to this point.  Especially in this season of life. There just seems to be so little time–for anything–let alone uninterrupted time that seems necessary to feel close to God. How are we to come near to Christ with a toddler on our hip and a preschooler's constant need for attention?
Despite the doubts that this can actually be a reality, I think there is a way to come near to Jesus in the midst of this demanding season of life.
A Stinky, Glorious Calling
Soon before Jesus died, he got down on his knees and washed his friends gross, disgusting, dirty, calloused, stinky feet. This was something only a servant was supposed to do, yet here was Jesus, claiming to be their Lord, washing feet. Then he tells these dumbfounded friends of his,
"Now that I, your Lord and Teacher, have washed your feet, you also should wash one another's feet.  I have set you an example that you should do as I have done for you… Now that you know these things, you will be blessed if you do them." (John 13:14-17).
Sweet mamas, if we want to know Christ, if we want to experience the gospel, we have the opportunity to do this every single day in our homes. Jesus and his blessings are found in the act of serving and "washing feet" all around us.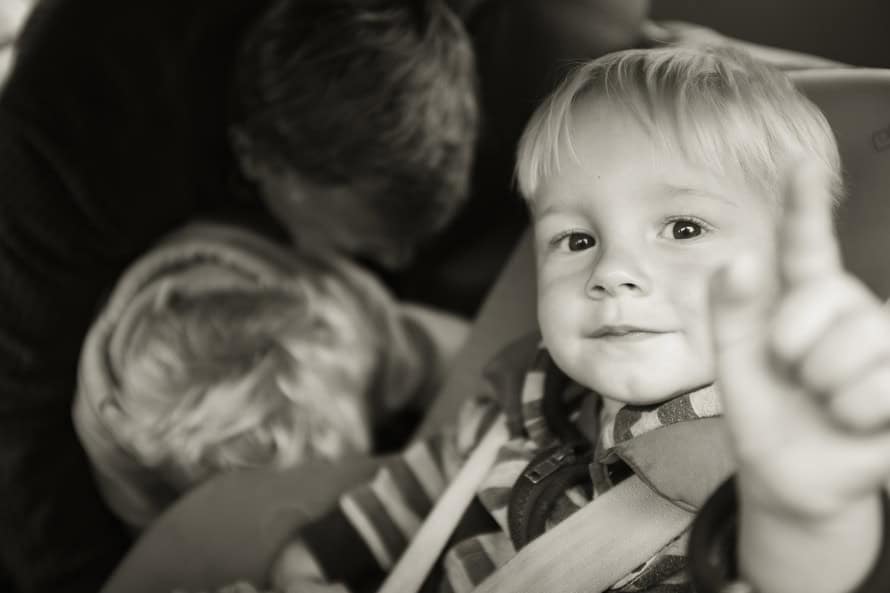 The Mighty Mundane
The gospel is found in the simple, mundane things we do to serve our kids every day.
It's found in putting little socks on squirming, kicking feet to keep toes warm.
It's found in making meals that nobody will remember (and more common than not, no one eats much of).
It's found in wiping bottoms, noses, sticky hands and any surfaces that these things might have touched.
It's found in mopping up potty accidents and the loads of laundry that accompany these.
It's found in scratching backs at 2 am because your 4 year old "is feeling itchy."
It's found in waking up WAY earlier than you ever thought would be possible pre-kids.
It's found in spending 5 minutes stuffing chubby hands into mittens only to have them discarded 3 minutes later.
It's found in taming toddler tantrums (extra points if done in public).
It's found in being on your knees in a public restroom as you help a little one go potty.
It's found in the middle of the night when you are changing the bed sheets of a sick kid.
It's found in kissing boo-boos that don't even exist but are made up for attention.
It's found in forgiving a preschooler for the broken jewelry, lamp, phone, makeup, glasses and remote controls.
It's found in bringing peace between siblings in conflict.
Sweet Mama-THIS is the purest form of gospel work! The unseen, unheard and forgotten acts of love towards the people in our lives.
Something Else is Going On
You know what else? In the midst of serving, God is doing something powerful in US. All of these small, unseen acts are being used to transform us. Shape our character. Refine us.
By laying down our lives, our hands, our sleep, our time, he is ultimately making us more like Christ. And THIS is where true joy is found. When we are dying to ourselves and becoming more like him.
So yes, the reality is that when you become a mother or even add a child to your flock, there IS loss of self. There is loss of time. There is loss of freedom. There is loss of comfort and sleep. However, when we lose these things, when we die to ourselves over and over again, we don't have to fear. Because, THIS is when God is doing some of his most powerful work. This is where transformation happens. This is where joy is found because this is where Jesus is found.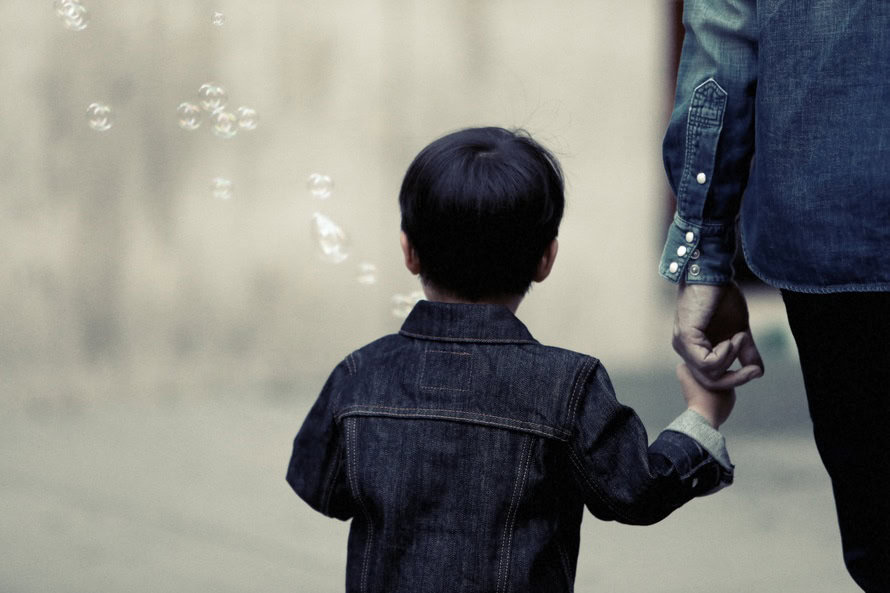 https://thrivinghomeblog.com/wp-content/uploads/2016/01/ultrasound.jpg
507
760
Polly Conner
https://thrivinghomeblog.com/wp-content/uploads/2019/10/thrivinglogo.png
Polly Conner
2016-01-18 05:43:29
2020-01-05 15:21:53
The Mighty Mundane