The Ultimate Family Gift Guide 2018
Our Holiday Gift Guide only includes the BEST. We have lots of ideas for every age but only included something if we have personally used it and loved it or it has come highly recommended by a trusted source.
Shopping Tip: To put a little more money in your pocket, use Ebates for online shopping. Seriously. It works. Last year I racked up over $50 and got a check in the mail just a month later.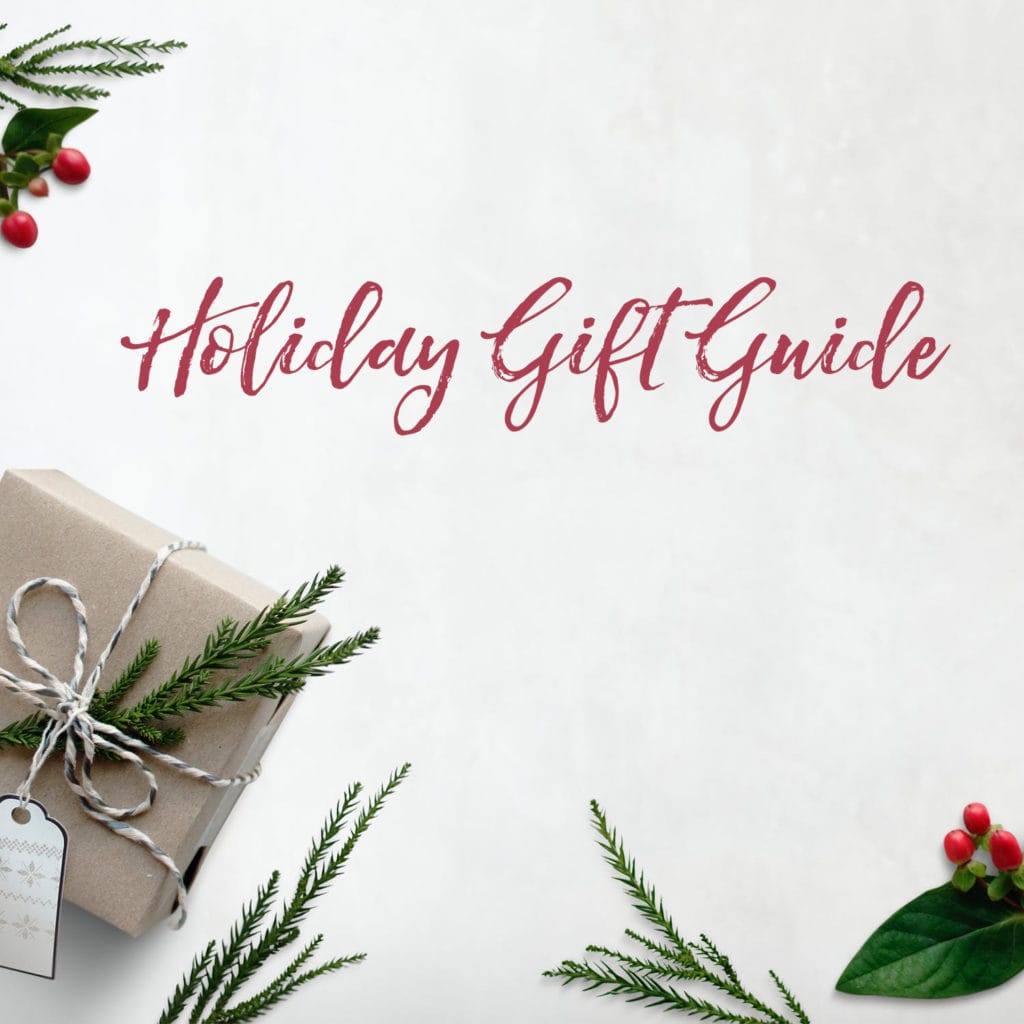 Note: Affiliate links included in this post. We are a participant in the Amazon Services LLC Associates Program, an affiliate advertising program designed to provide a means for us to earn fees by linking to Amazon.com and affiliated sites. Read our full disclosure policy here.
Before we dive in, it's worth noting that we don't want Christmas to be about stuff, as we wrote about in this post about two ways to prepare your hearts (and your kids hearts) for Christmas. Giving meaningful gifts, however, is one way we can show love to our people and make Jesus' birthday a joyous celebration that points to him as the greatest gift of all.
Lastly, here are 15 Books that Share the True Meaning of Christmas. I love to wrap these (and a few more) up and have my kids open one each day in December.

For Ages 3-7
Polly: I'm so excited to get this for my son. It's a major step up from the leftover cardboard boxes they love to color.
Polly: Though Magna-Tiles are a bit pricey, they have been worth every penny in my opinion. The creative possibilities are endless and every age (including the adults) enjoys these.
Top 10 Toddler Books You May Not Know
Rachel: Many of these books are well-kept secrets in the literary world, if you ask us! These 10 Toddler Books You May Not Know are still on our shelves with well-worn pages and covers, and I intend to (God-willing) read them to my granbabies many years from now.

Bruder Trucks & Construction Vehicles 
Polly: If I could go back to day one with my boys, I'd start stocking up on Bruder Trucks. While they are a bit pricer than other vehicles, they are worth it. Check out their Roadmax series for younger kiddos.
Rachel: There are a handful of children's books that my husband and I truly enjoy reading aloud to our kids again and again. Mo Willems' books (one of the original writers for Sesame Street) prove over and over to be clever, engaging, and downright hilarious. My now 7-year-old son who just learned to read is obsessed with them, but they are also perfect to read aloud to younger children.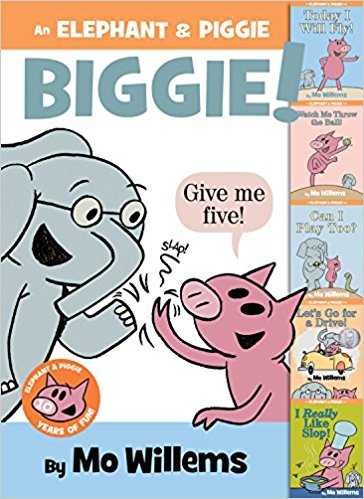 Hot Wheels Motorcycle Launcher
Polly: I snagged this last minute for my son last Christmas, and it has been a toy he has played with all year long. The small launch pad sends motorcycles flying surprisingly far.
Melissa and Doug Floor Puzzles
Rachel: The best quality puzzle we owned during this stage was this one. My kids have solved it many times over. Another great brand of puzzles for this stage are the Crocodile Creek ones.
Polly: I can't tell you how many times parents have seen how much fun my kids have on their ziggle and then proceed to buy one of their own. It's in constant use around our home. 
Rachel: Kids love paint. Moms do not. These do-a-dot markers keep the paint mess contained but allow children to be as creative as they want. Best for preschool and young elementary children. Snag the activity book to go along with the Do-A-Dots as well!
Melissa and Doug Giant T-Rex Dinosaur
Polly: This one seems a bit random but my kids have had so much fun with this toy. It is a bit firmer than the normal plush toy and has proven to be a character in many make believe scenes around our house.
Polly: My five year old's favorite book at the moment.
The Usborne Big Book of Drawing and Doodling
Polly: I cannot say enough good things about this drawing/coloring/doodling book. It's HUGE. The pages are thick, the images are so fun, and it gives a lot of room for creativity. I LOVE LOVE LOVE this coloring book.
Polly: These have remained popular all year long in my house. There are all different kinds of sets too!
Rachel: My kiddos would regularly pass up Legos to play with Duplos a few times a week well into elementary school. They used these to build hideouts for their super heros and all other kinds of creations. If you have a little one, I HIGHLY suggest starting to collect these from early on because they definitely have staying play power.
Polly: My big kids each got one of these last Christmas and the continue to be something they play with. Even my toddler gravitates to it. This camera takes pictures, videos, face filters, and even has some games on it for them to play.
Polly: This book has been a yearlong favorite for my 2 year old. It's interactive, has thick pages, and is a fun read.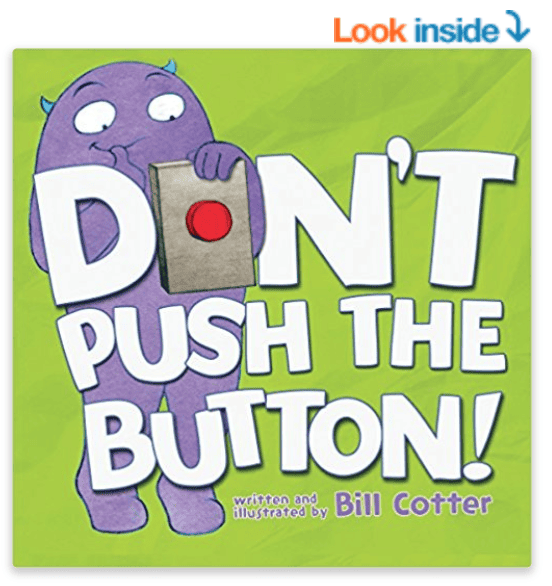 Polly: We got a set of these last year for Christmas and they were a hit with all three of my kids (2, 5, & 7). They are easy to put together and full of action. I have found that the cars don't last long so buy a few extras of those.
Polly: This has been a HUGE hit with my kids. If your bubble solution runs out, save money and make your own bubble juice with Dawn dish soap.
Rachel: After 18 years in children's ministry and 12 years as a parent myself, I've vetted some of the best children's Bibles on the market for each age (toddler, preschool, elementary, and tween) in this blog post.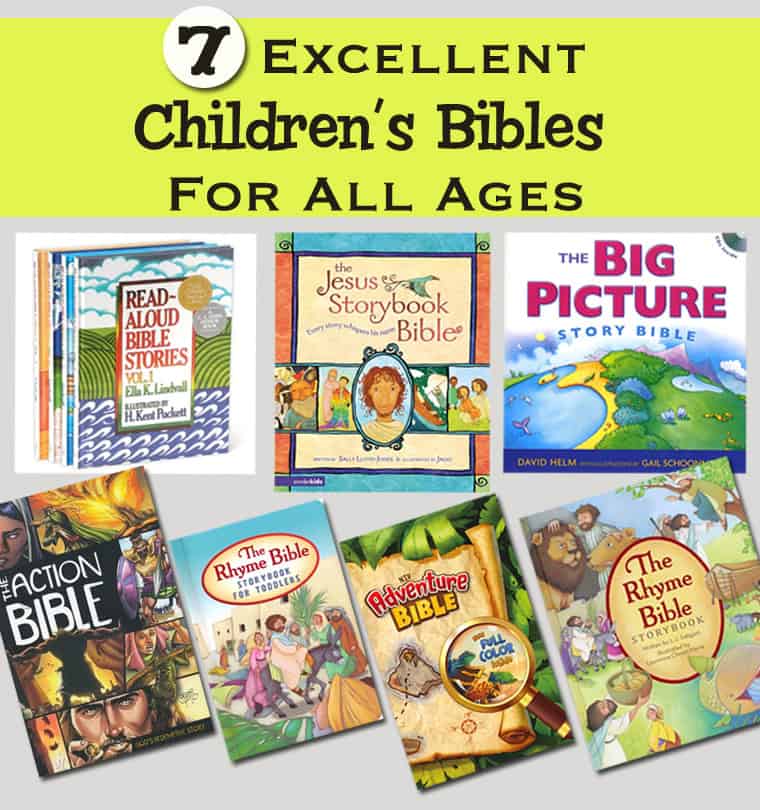 For Ages 7-11
AmoGear Infrared Lasar Tag Blasters and Vest
Polly: Our neighbors have a set similar to this and the kids have had SO MUCH FUN with them. Great for indoor or outdoor use.
Rachel: This fun, fast-paced, simple dice game can be played with all ages from 5-105. It's also a great travel game to take on vacation. If you have a group bigger than four people, then you'll want this Tenzi party pack.

Polly: There are lots of variations of these drawing books. This series will give your kids oodles of confidence in their drawing skills.
Rachel: This is one of those toys that isn't used every week in our house. But, every time my children bring it out of the closet, I am amazed at what they are learning about electrical circuits. This set is definitely for elementary-aged children and may require some parental oversight initially. Now that my kids have the hang of it, though, I feel comfortable letting them play by themselves with it. If you have an older elementary-aged child, you might consider this more advanced set instead.
Rachel: A group of neighbor kids come over daily and work on a huge Lego city together in our basement. Currently the favored sets are Lego City (my 7-year-old son) and Lego Friends (my 9-year-old daughter) in our home. I'm awe-struck by the engineering skills and imaginative play at work when they gather around Legos.
Polly: Although the manufacturer's recommended age is 8, with only a little grown‐up assistance to tie‐on/off the bracelet, 5–7 year olds were easily able to use this cool spinning tool to make really impressive looking friendship bracelets.
Wooden White Board/Chalkboard Easel
Rachel: My daughter and her friends use this easel regularly to draw pictures, practice writing letters and words, create maps and play school. The key to the lasting value of this toy has been having a variety of colors of dry erase markers and chalk on hand.
Colorku – Sudoku in color! This was the game of the summer in my (Rachel's) house for all ages. In fact, my 4th grade daughter is better at it than I am! Neighbor kids all gather around to play together. It makes a cool, hands-on coffee table centerpiece, too.
Rachel: This is one high-quality strategy game our family plays again and again. I would say it's doable for an 8-year-old and older, but our younger guy just plays on a parent's team. If your family likes a good sit down game for an evening, this won't disappoint. Our other current fav is the old school Clue game.
Polly: This simple card game has been the family favorite of 2017. Every family should have this classic in their home.
Rechargeable Walkie Talkies
Rachel: My kids got these affordable and very fun walkie talkies last Christmas and still play with them repeatedly in different ways. They've worked really well for us. An added benefit is that I use it to stay connected with my kids if I go on a walk around the neighborhood. They reach for up to 3 miles.
Rachel: I secretly wanted to be part of the Boxcar children family and learn to survive in a train car in the woods. These classic chapter books have been favorites of our younger elementary children (and me). You can't go wrong with this investment for boys or girls.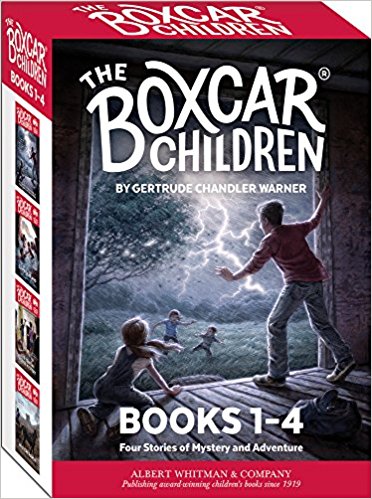 Rachel: My son and the neighbor kids use their head lamps often. Whether it's reading in bed, on a camping trip, or playing "capture the flag" at night, this head lamp has come in handy often.
Flint and Steel Fire Starter Set
Rachel: My almost 11-year-old son prides himself on his survival skills. He loves the woods and the idea of being able to start his own fire. Now this gift isn't for young kids or every kid. But, if you have a fairly responsible one who is an adventurer, he/she will love this flint and steel set. I let my son start all of our fires in our fire pit with it, while all the neighbor friends look on in awe. 🙂
Rachel: My daughter's room is overflowing with craft project supplies. One of the most enduring and most versatile supplies is her washi tape. It comes in so many fun designs and colors! My favorite part is that it can be used on walls and doesn't take off the paint.
Rachel: Slime is the "it" gift this year. My 4th grader is absolutely obsessed!
Unbroken (Young Adult Adaptation) by Laura Hildebrand
Rachel: My 6th grade son is reading this popular exciting, redemptive, and true story for the second time. His first was as a 5th grader. He is as hooked this time around as the last. Perfect for older elementary or tween boy.

Polly: I've been eyeing out his soothing neck wrap for a while. It can be heated up and worn to help relax those tense muscles.
We have both been Pique Tea drinkers for a while. A great gift for a mom, grandmother, teacher, or someone who enjoys creature comforts. The packaging is great on this gift as well.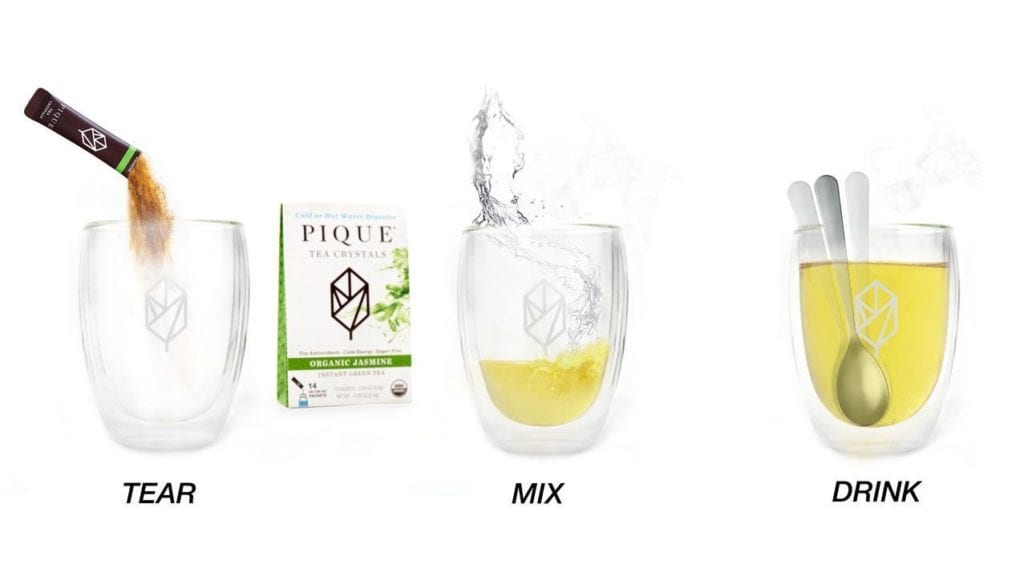 Polly: PopSockets are great for enhancing the grip and capabilities of your phone. I have a few friends who have this, and I really want one! It secures grips for texting, calling, photos, and selfies – compatible with all smartphones and tablets.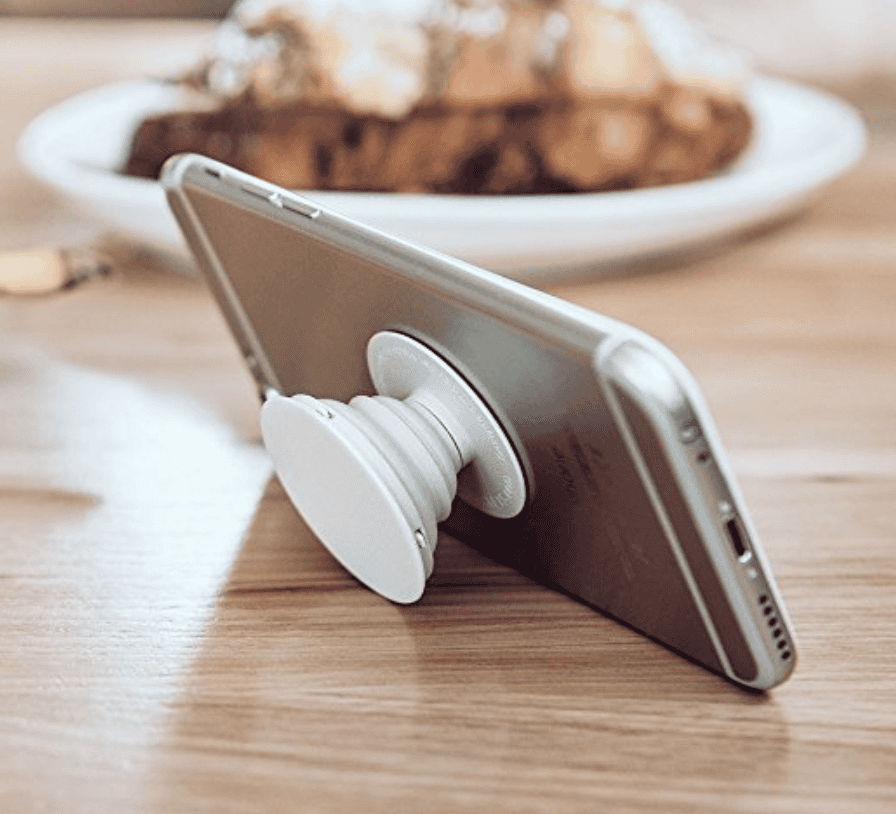 Edenbrooke by Julianne Donaldson
Rachel: If you're a fan of Jane Austen and Regency period pieces, you'll fall in love with this historical fiction novel that's a bit more accessible to the modern day reader. I (Rachel) stayed up until 2 a.m. the first time I read it because I just couldn't put it down. This love story is one based upon friendship, a learned humility, and the truest kind of love (not lust).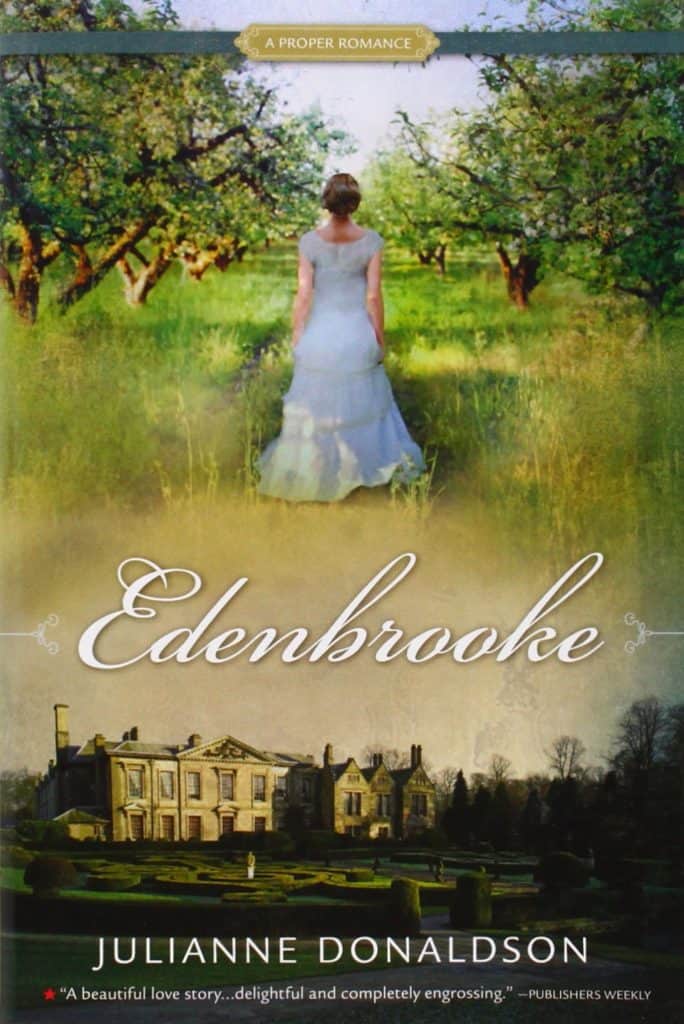 If You Only Knew by Jamie Ivey
Rachel: Jamie is incredibly vulnerable as she shares her story of growing up in church, veering off the path in high school and college, and then how Jesus pursued her, changed her, and set her free from all the guilt and shame she felt for years. Highly recommend! P.S. The book cover and design themselves are THE cutest thing ever (imagine the feel of an old school library or text book). This is one book you can judge by the cover!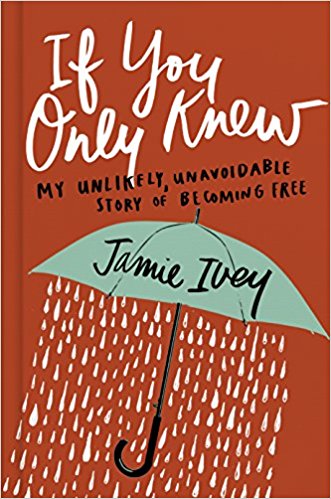 Open by Andre Agassi
Rachel: This was hands down my favorite book I read this year. It's been out for a few years now, but for anyone who fondly remembers the Agassi tennis era will thoroughly enjoy his candid, thoughtful autobiography. I couldn't put it down and was inspired by the ending.
A few other book recs from friends…
Rachel: These handmade candles (by a good hardworking mom friend of mine) are all over my house and tick off all the checkboxes for a great candle gift:
poured in beautiful recycled (and reusable!) materials like the Milk Glass Hobnob candle pictured below
made with soy wax, which is clean burning and safer than traditional candles
locally made in Mid-Missouri
they smell AMAZING! (check out all the scents available here)
What is a 2018 gift list without this hot, hot kitchen item? We both have and use ours every.single.week. Oh, and we're writing a second cookbook right now that will feature freezer meal Instant Pot recipes for you! If you don't know what it is, which one to buy, or where to start with this appliance, read our Instant Pot 101 post.
Thanks to the recommendation of America's Test Kitchen and Food&Wine, this cooker is what we are using for our recipe testing for our next cookbook.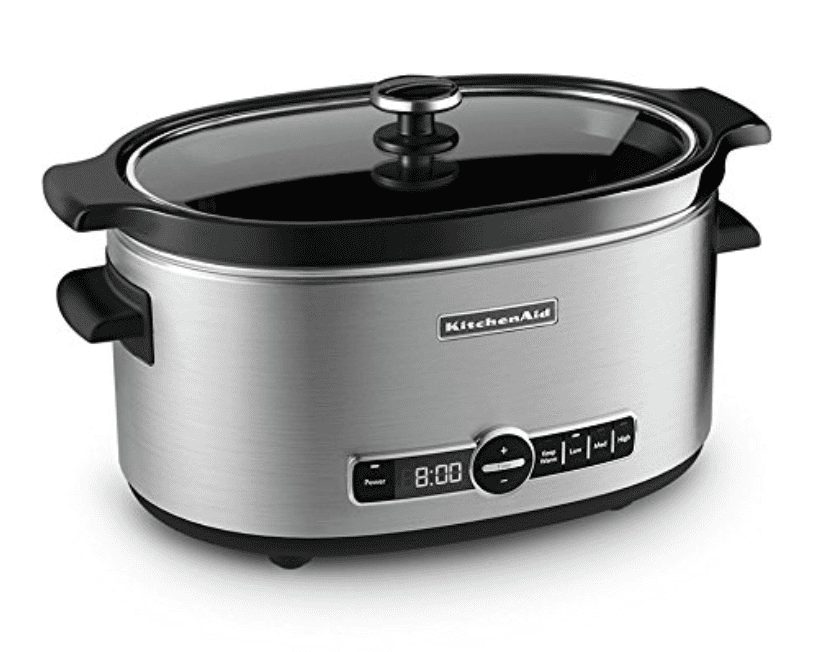 From Freezer to Table by Polly Conner and Rachel Tiemeyer
Our cookbook, From Freezer to Table, is the ultimate guidebook for transforming the way your family cooks, eats, and freezes. The chapters are packed with freezer cooking basics, practical tips for Freezer Cooking Parties and Freezer Clubs, and plenty of motivation and tools to make freezer cooking second nature.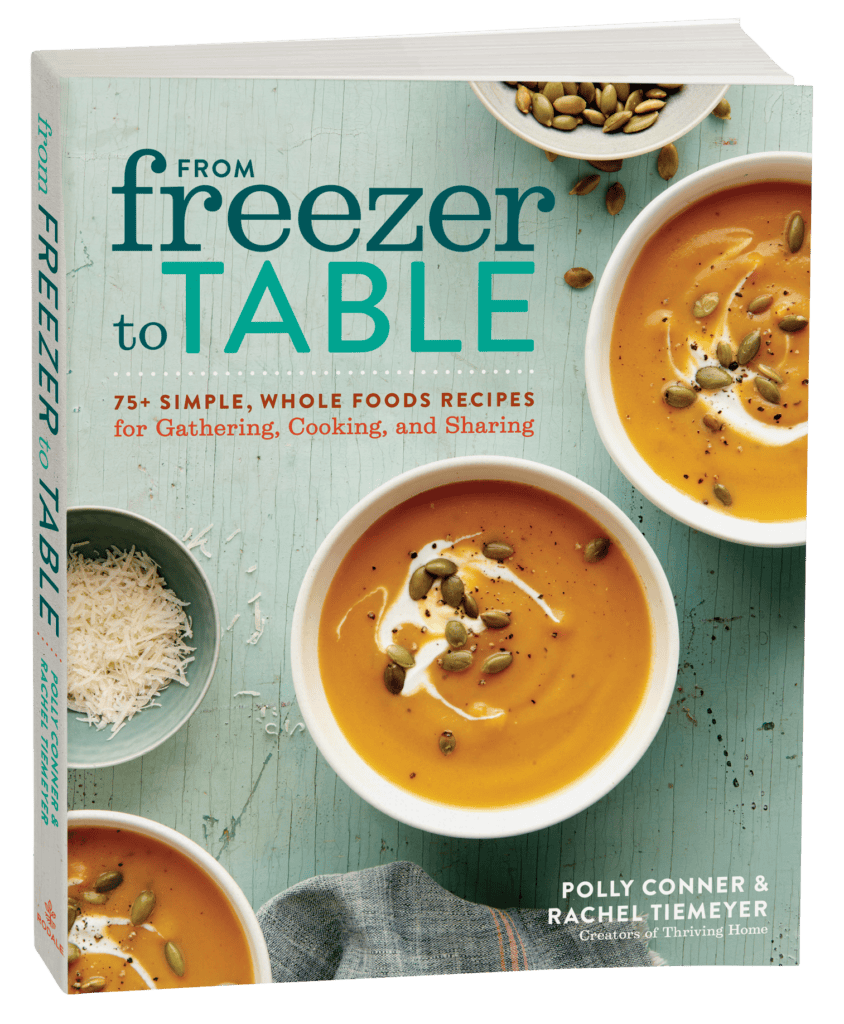 Chemex 8-Cup Coffee Glass Coffee Maker
Polly: Oh man, this makes good coffee. Simply pour boiling water over ground coffee and you have some delicious brew on your hands.
Noonday Leather Tote (or Purse)
Polly: I have been eyeing out this Leather Tote for quite some time now. I already have the purse and get compliments on it all the time. This company is doing meaningful things in the world, too.
Rachel: This is one of my go-to kitchen tools, because it saves me from having to transfer hot foods to the regular blender. I use it to make Tomato Bisque, Broccoli Cheddar Potato Soup, and Creamy Autumn Soup from our cookbook. But, it works as a mini food processor and a blender for small batch smoothies.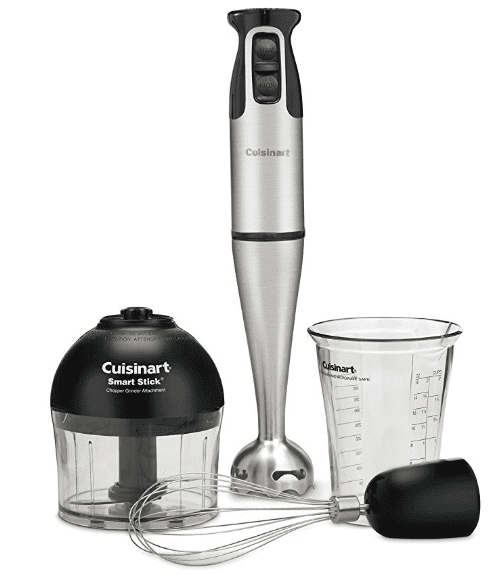 Polly: I've been wanting the excuse to sign up for this for a long time. Once a month, 3 bottles of wine are curated to your taste and delivered to your doorstep. I love gifts that keep on giving through the year!

Rachel: I ordered a few months of this cocktail subscription service for my husband's birthday this year, and it was a big hit. We were blown away by the detail in the packaging, the instructions, and all the liquor, condiments, and even fresh fruit that was included for each drink. You can pick and choose what drinks you want to try or be surprised. We enjoyed creating and drinking our delicious concoctions with friends, too!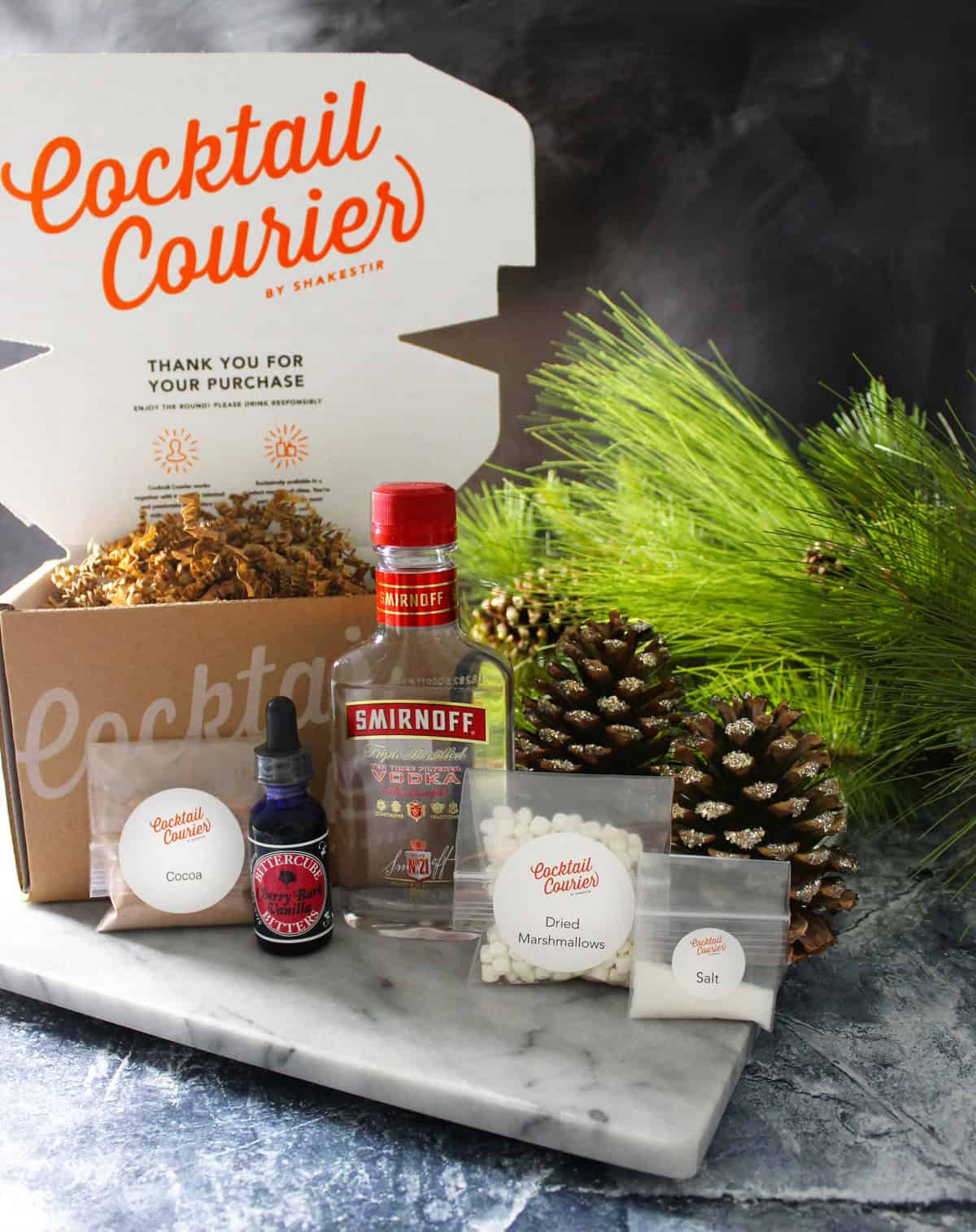 Meat Thermometer: The MVP kitchen tool for 2018.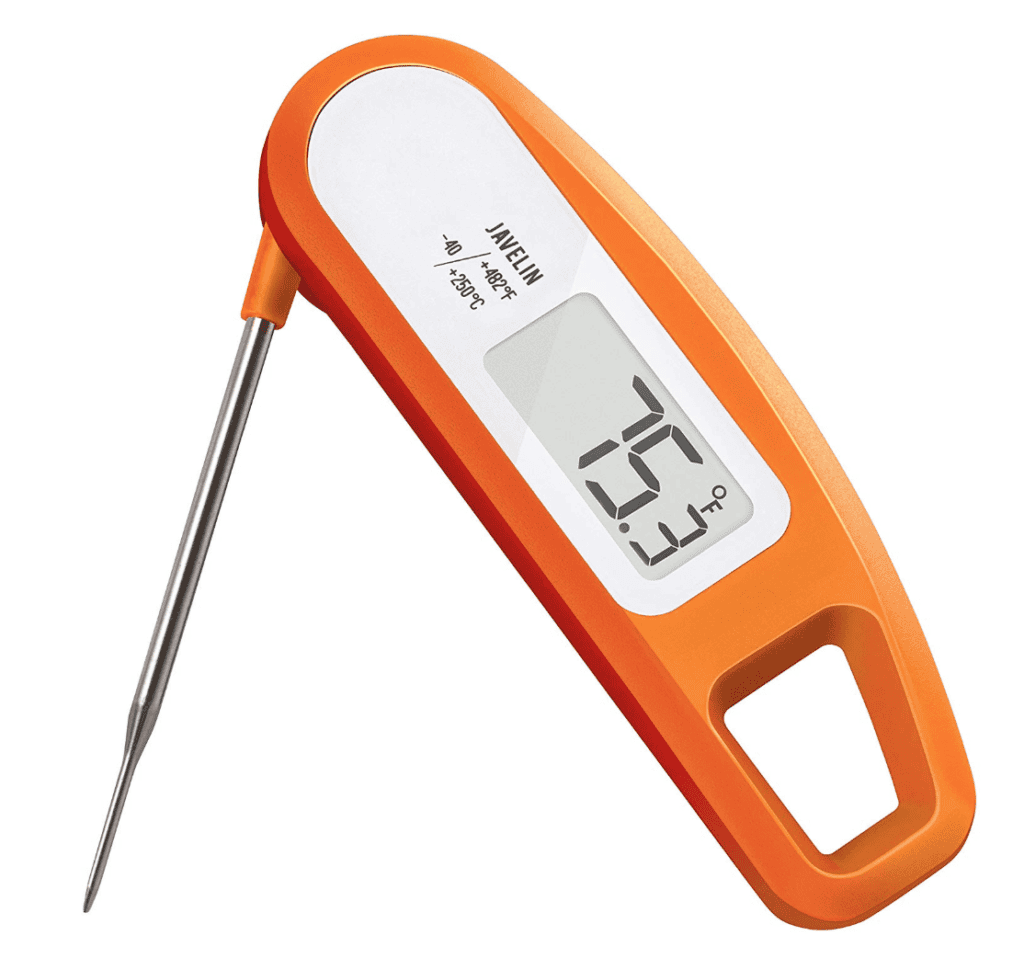 Hillbilly Elegy: A Memoir of a Family and Culture in Crisis
This was a favorite read of my husband and I this year.
Your man will enjoy a month's worth of better meat delivered right to your door. With no antibiotics or growth hormones, this is the best meat you've ever had for only $6.00 a meal.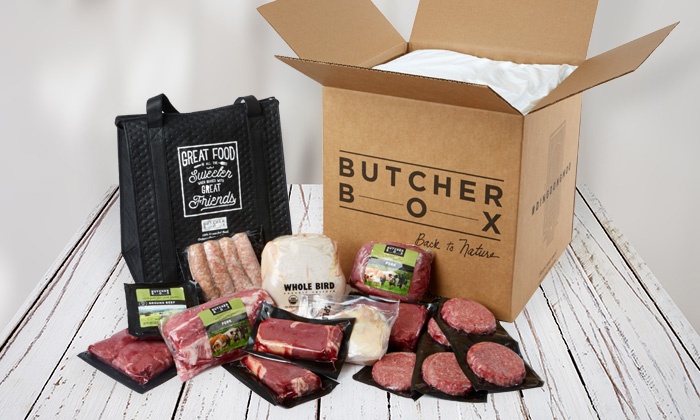 This affordable chef's knife It makes chopping vegetable after vegetable a delightful task as it quickly slices and dices anything in its way.

Rachel: My hubs likes his hot drinks really hot and his cold really cold. We have gone through more insulated mugs than I care to number. Finally. This Yeti Rambler with Lid IS IT. The winner.
Shoe Dog: A Memoir by the Creator of Nike: Nike founder and board chairman Phil Knight "offers a rare and revealing look at the notoriously media-shy man behind the swoosh"
Rachel: My non-game-playing husband came home from a guy trip and said, "We played this great game you should check out." Codenames is a social word game with a simple premise and challenging game play. Two rival spymasters know the secret identities of 25 agents. Their teammates know the agents only by their codenames. The teams compete to see who can make contact with all of their agents first…Read more here.
I didn't realize quality socks mattered until I had some Bombas socks. I then got my husband some and now he's hooked.
For a man who likes to listen to podcasts or audiobooks, this would be a great gift. They can strap it on while mowing, working out, or any other time they want to keep their phone near and be handsfree.
https://thrivinghomeblog.com/wp-content/uploads/2018/11/Holiday-Gift-Guide-for-IG.jpg
1500
1500
Polly Conner
https://thrivinghomeblog.com/wp-content/uploads/2019/10/thrivinglogo.png
Polly Conner
2018-11-21 09:43:46
2020-01-05 21:18:25
The Ultimate Family Gift Guide 2018