The "Unforgettables" of My San Francisco Trip
Hey guess what?
I just got back from a killer weekend in San Francisco with my husband. Kid free, ya'll! I love my goobers but am not afraid to gloat about some adult time in an awesome city.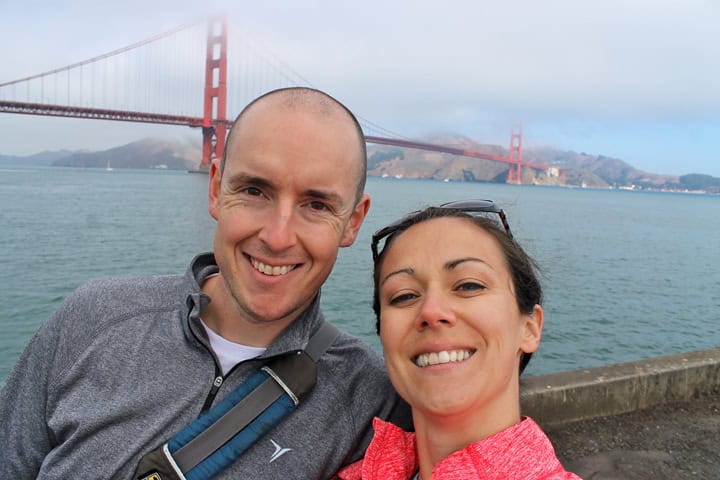 There are three reasons we ended up on this trip:
To celebrate our five year anniversary
To celebrate my husband graduating from seminary
Because my (awesome) in-laws gave it to us as a graduation gift
I feel the need to make those disclaimers just in case someone out there gets the wrong impression that we can often take weekend vacations to cities across the country on a whim. This was a big deal for us and we probably won't do anything again like this until our 10 year anniversary rolls around. Anyway- props to the in-laws for a sweet vacation.
For those who follow my Instagram (click here if you want to join the club!), this trip is old news to you. You already saw images like these and more so forgive me for writing to you like this is new information.

Instagram or not (here is another chance to follow us!) here is a bit more about our trip.
7 Things I won't forget about our trip to San Francisco
1) The Golden Gate Bridge didn't disappoint.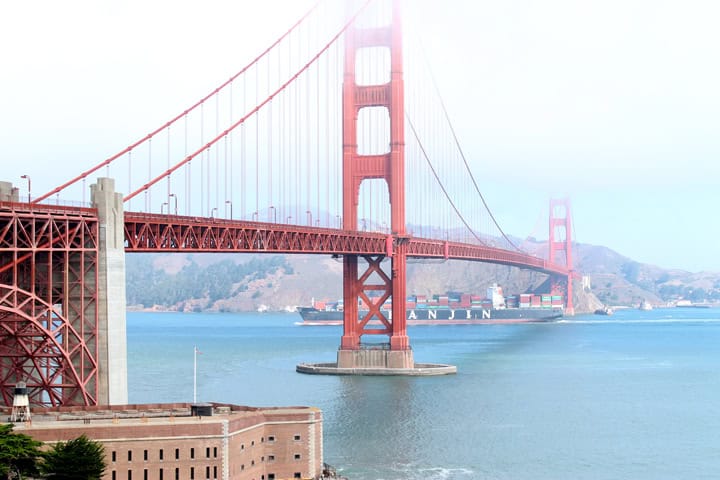 Here is an obvious one: The Golden Gate Bridge is pretty awesome. Sometimes landmarks that you've only seen in pictures can be somewhat of a letdown in real life. This proved to be the opposite. One of my favorite things we did was rent bikes and make our way across the bridge.
2) Alcatraz was more intriguing than creepy.
I think I assumed that visiting Alcatraz would produce the heeby jeebies and leave me spooked. Reality was that during the mid-day with hundreds of other tourists around, it felt more like a museum than a former prison. It was SO interesting though. We took an audio tour that walked you through the entire prison and its history. Here is a picture of what one of the cells looked like after a famous prison break (in which the prisoners were never found…)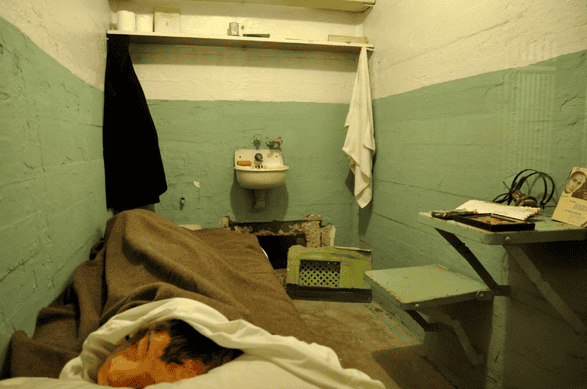 Visiting Alcatraz was for sure a big touristy thing to do but I'm glad we did it.
3) My camera lens cap is somewhere on Lombard Street.
I'll never forget that the cap to my camera lens was left behind on one of the most famous streets in America. Somewhere in the shuffle of my husband and I taking lots of pictures of the curvy road, my lens found itself a new home. So long, little camera cap. Hopefully you are nestled in-between some beautiful hydrangeas and ivy and will live a long life.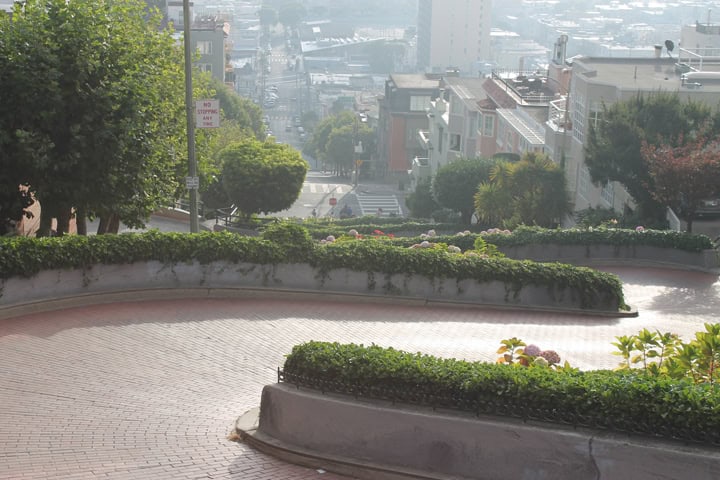 4) "The Bar"
Did my husband and I explore the night life in San Francisco? Not really. Did we stay up late and sleep in late? I wish. However, we did go to, what we ended up nicknaming "The Bar."
Where is this so called bar, you may ask? The AT&T stadium!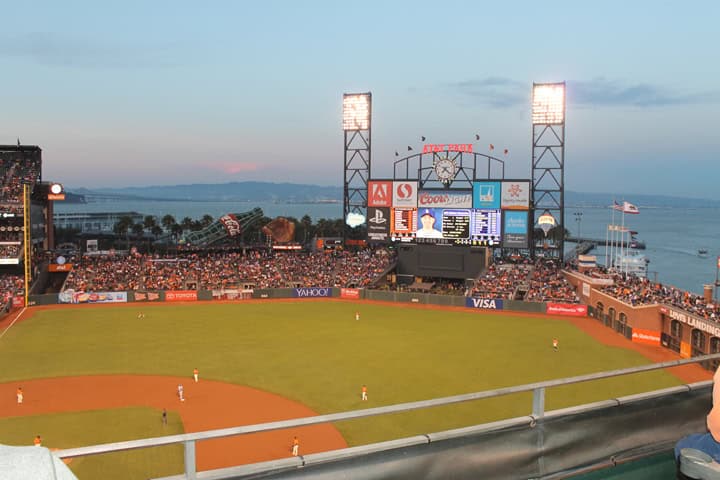 First of all, the stadium is awesome. It's right on the water and just a really neat place to be.
It was Giants vs. Dodgers (which are rivals) so the atmosphere was intense. We had pretty good seats but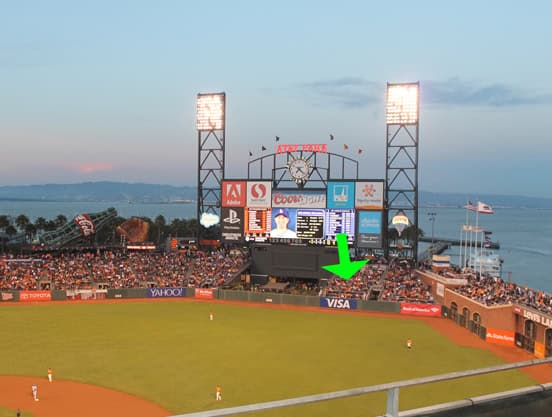 what WASN'T mentioned on the tickets was the fact that we were placed in the middle of a section of young, wound up, tipsy, flirtatious, gregarious, foul-mouthed, competitive group of people. It was cringe-worthy, yet hilarious all at the same time. I didn't know whether the people behind us were going to make-out or break out into a fight. It made for a memorable evening.
5) I paid over $10 for a gross ice cream sundae.
I'm still mad over this and it ended up becoming one of the reoccurring jokes of our trip. We went to a fun little place called Ghirardelli Square to grab some ice cream. The atmosphere was great and ice cream after a long day of walking sounded awesome.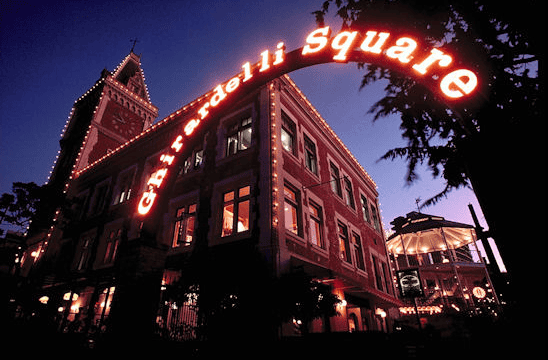 Since all of the desserts on the menu were a bit too complex/expensive for me, I asked if I could have a simple ice cream sundae. Without paying much attention we ended paying without realizing our total was twice as much as it should have been. When we sat down and looked at the receipt, sure that they had double charged us, we ended up finding out my beloved sundae was $10.
At this point they hadn't brought our order out so I was joking that it must be HUGE and extravagant if it's $10. Nope. It was too much fudge on some very rich chocolate ice cream which was practically inedible. I still cringe over that wasted $10.00.
6) The Steep Ravine Trail
Oh, how I loved this hike. Redwoods, ferns, beach views, steep cliff views, streams, bridges, and so much more. I'll let the pictures do the talking: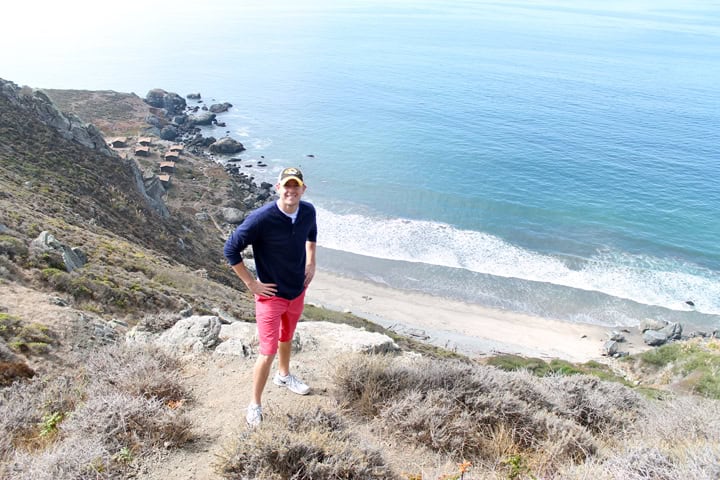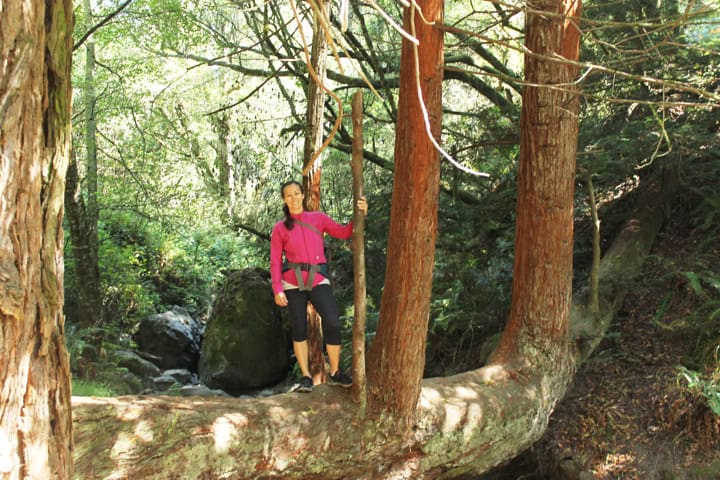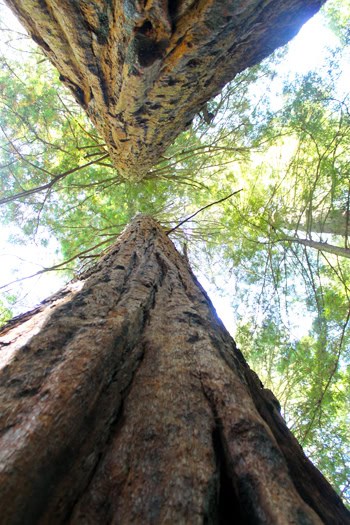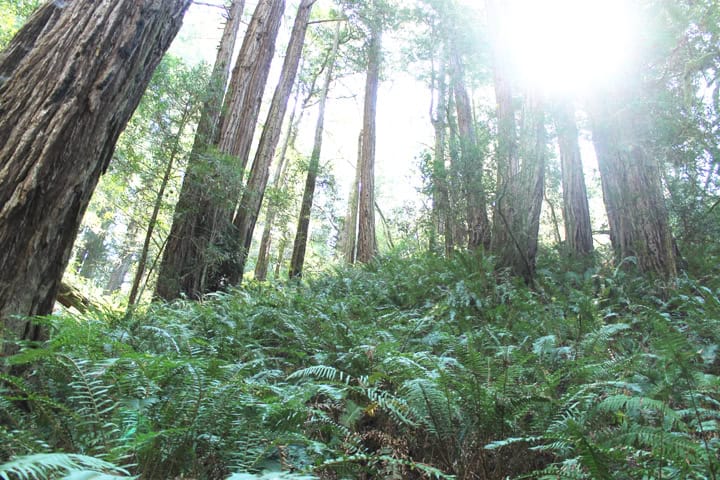 7) Time away with the hubs is FUN!
It isn't very often that couples in our stage of life get the luxury of extended alone time. We do our best to have a date night every 3-4 weeks but nothing is quite like getting out of your environment, away from work, and free from children's interruptions. I was reminded that the sacrifice (money, planning, etc) to make this happen is worth it. It doesn't have to be a flight across the country but making the effort to have a few days of alone time was great for a marriage.
We for sure had our "speed bumps" as anyone does when juggling the stresses of flight travel, public transportation, decisions over food and differences in personal agendas. However, figuring those things out just served as part of the adventure. Novelty is good for a marriage so even if things weren't perfect, it was great to do and experience something new together. We have shared memories that we will talk about the rest of our lives.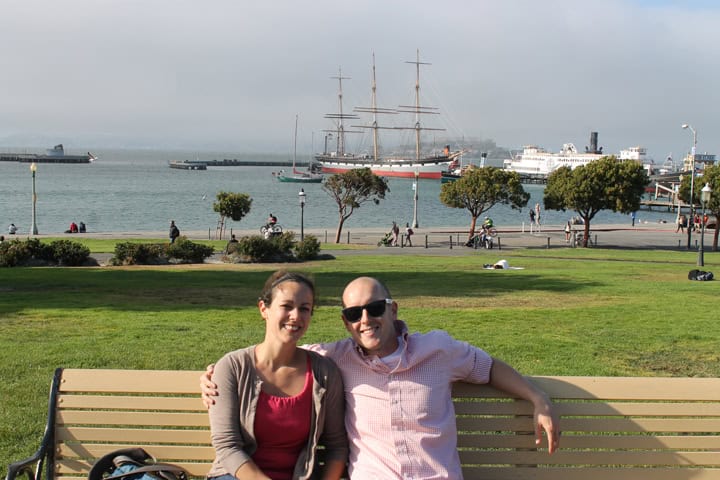 Anyone else love this city? What was your favorite thing you did there??
https://thrivinghomeblog.com/wp-content/uploads/2014/09/golden-gate-bridge.jpg
480
720
Polly Conner
https://thrivinghomeblog.com/wp-content/uploads/2019/10/thrivinglogo.png
Polly Conner
2014-09-22 05:25:30
2020-01-03 17:08:46
The "Unforgettables" of My San Francisco Trip