Three Reasons Freezer Cooking in the Summer is AWESOME
While most people may not consider summer an ideal time to make freezer meals, I've found that there are some great benefits to freezer cooking in the summertime!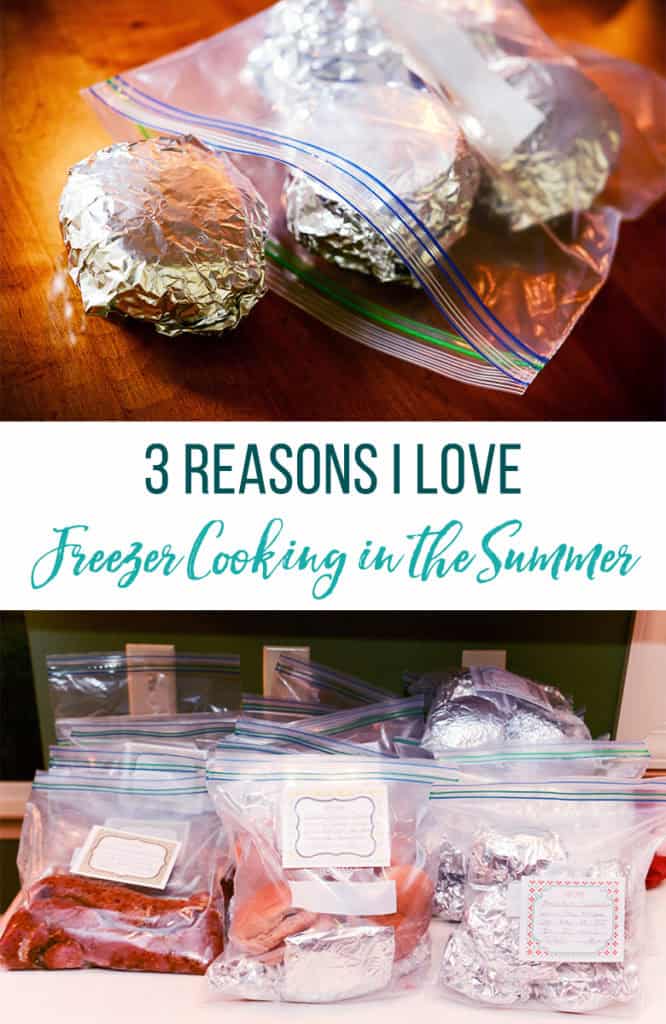 We've been at the pool the last 5 out of 5 days.
Summer is here and we are all in. On top of that, my kids are 7, 5, and 2 so I've entered into a parenting stage where getting ready to go to the pool is no longer a wrestling match with slippery, wound-up kids who are in a slight panic because they can't find the exact toy they wanted to bring to the pool. When we are there, I can actually relax a little too. Moms of littles- your time is a-comin. I still have my 2 year old to stalk when I'm there but after years of helicoptering two littles with third hot, sweaty infant strapped to me, I feel like I am in pool paradise when I go.
Anyway, since every late afternoon we have been at the pool, I don't know why I keep forgetting to plan ahead for dinner. When we get home, kids are hungry, tired, and in need of nourishment. I find myself scrambling and scolding myself for not throwing something in the slow cooker or prepping something before we left.
That being said, having meals prepped ahead in the summertime can be a lifesaver for many reasons, not just for the mom who can't seem to get her act together before the pool.
Maybe like you, I don't really think of summertime and freezer cooking as a match made in heaven. BUT, I'm here to make the case (actually 3 cases) on why freezing cooking in the summertime is the bomb.
Three Reasons Why Freezer Cooking in the Summer is AWESOME
Reason One: You Can Stay Out Later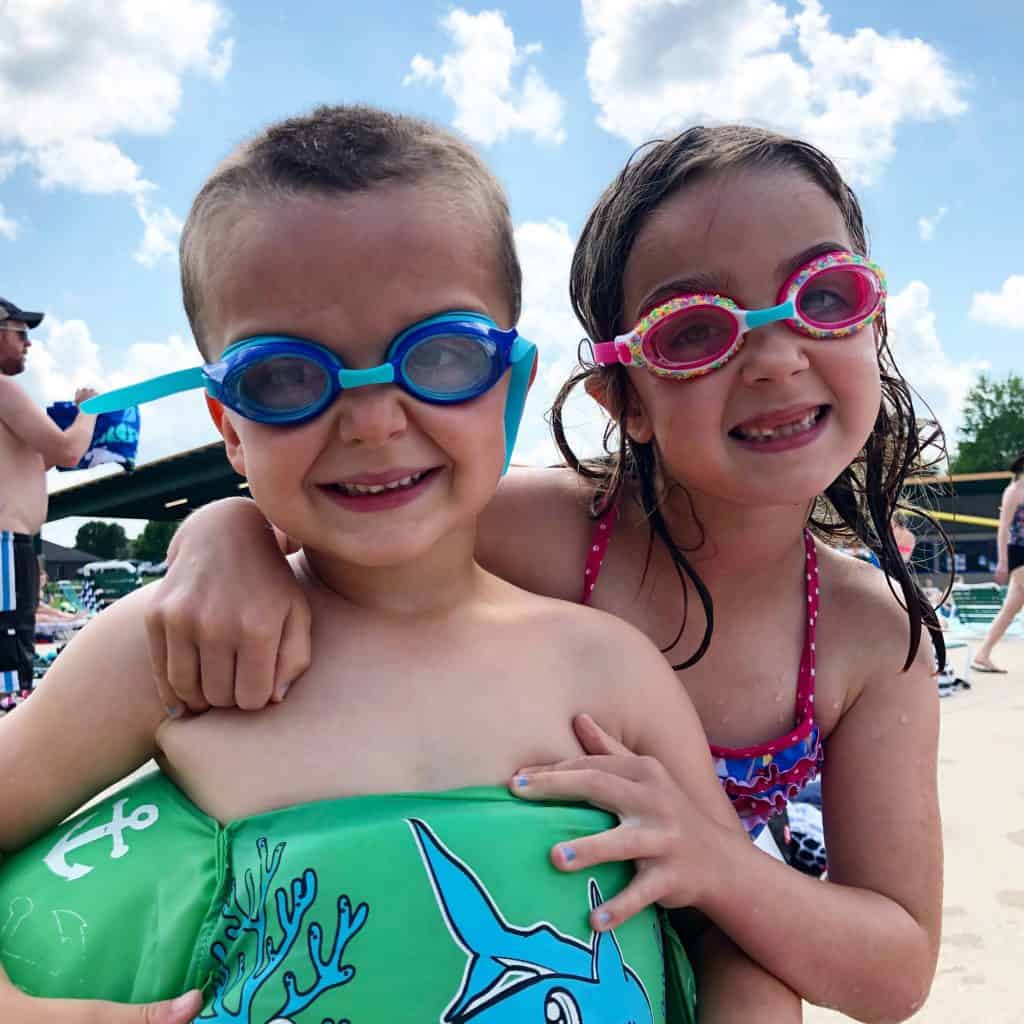 I hate to be locked into being home earlier so I can start dinner. That is when things are cooling off and my crew needs to get outside to play! I also love being able to stay at the pool longer without wondering what the heck we will eat when we get home. If dinner is prepped ahead, I am freed up!
Reason Two: You Don't Have to Heat Up Your Kitchen as Much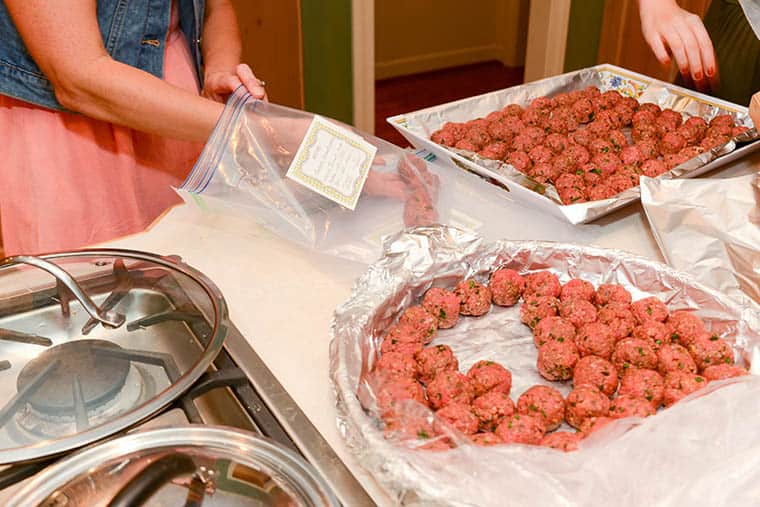 The last thing I want to do after a hot day is to brown ground beef or cook something on the stove. Not to mention, the extra heat will add to the strain of my AC that is already doing war with humidity. When meals are prepped ahead, you're doing less hands on cooking during the hottest part of the day.
Reason Three: You Can Stock Up on In-Season Produce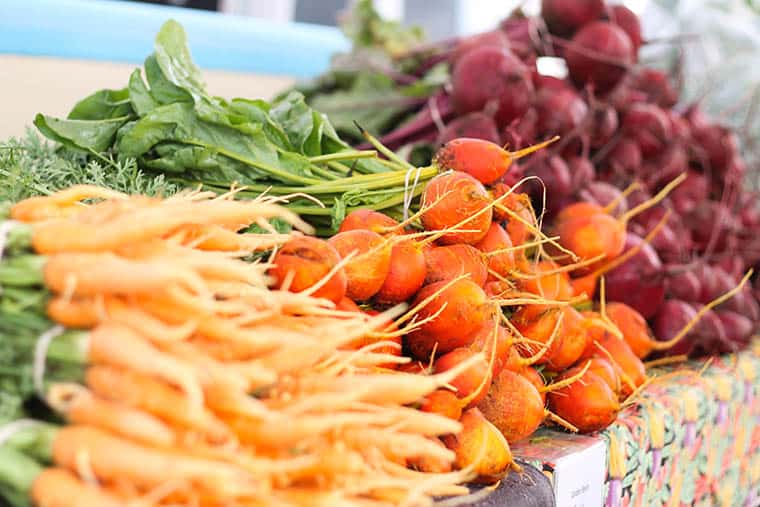 Using produce that is in season is cheaper and healthier. For example, when there is a great price on peaches, buy an ton and make a few Peaches and Cream Baked Oatmeals! (recipe in our cookbook, From Freezer to Table.) Or use the veggies to make a huge batch of our Fried Rice with Sweet Soy Sauce. You get the picture right? Use your freezer to store that precious produce that is in-season so you can eat cheaper and healthier in the long run.
In a few days, I'll be sharing 10 Summertime Freezer Meals. Stay tuned!
https://thrivinghomeblog.com/wp-content/uploads/2018/05/produce.jpg
507
760
Polly
https://thrivinghomeblog.com/wp-content/uploads/2019/10/thrivinglogo.png
Polly
2018-05-30 11:25:47
2018-05-30 11:25:47
Three Reasons Freezer Cooking in the Summer is AWESOME