Our Bedtime Routine… Gone Wrong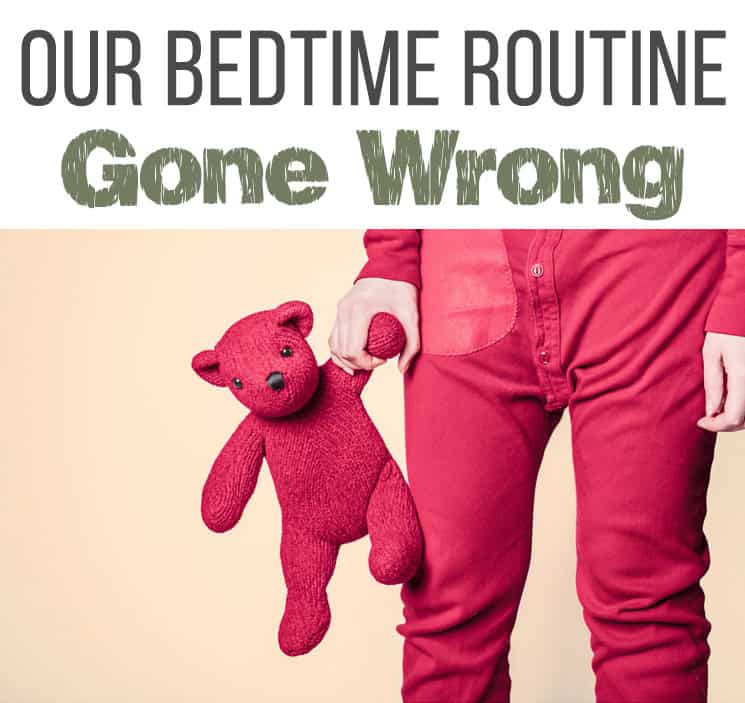 Three year olds.
Man, they are tough.
Like, bring you to the brink of a crazy-person tough.
We love them because they are ours and they are pretty darn cute–especially when they sleep. But oh my goodness. Three year olds.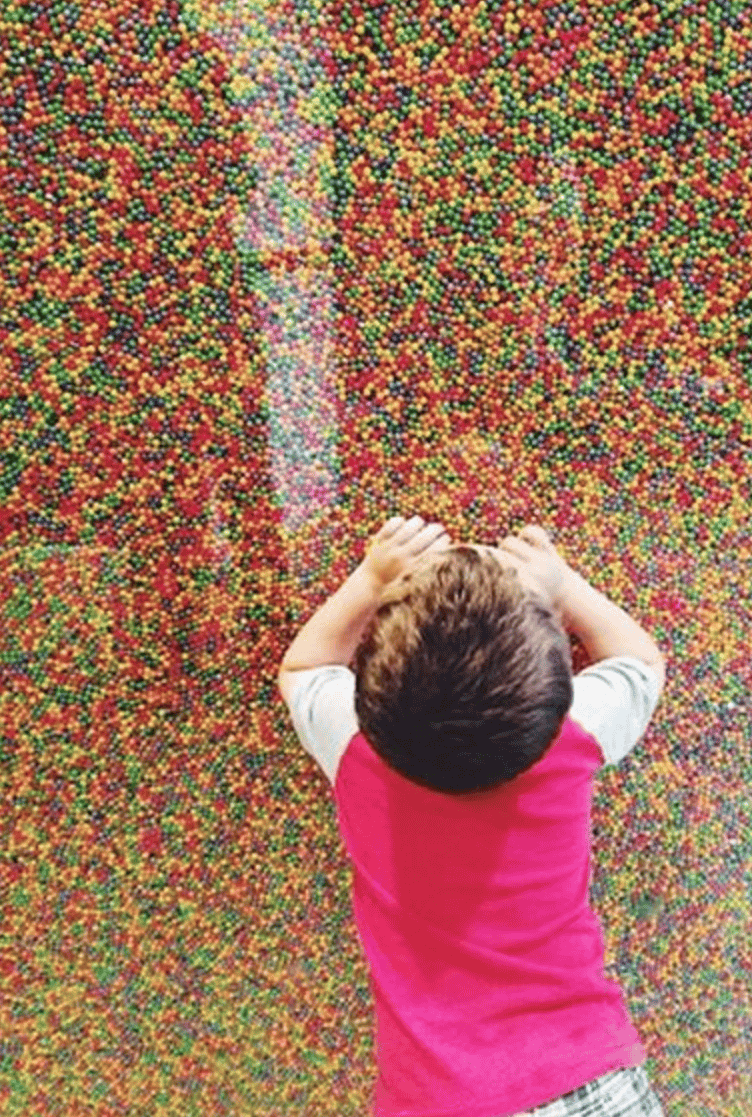 Something has happened in our home with our three year old that I should probably not share. It's slightly embarrassing. Yet, last night in the company of good friends (and after a glass of wine), we pulled back the curtain. We shared what our toddler's bedtime routine has morphed into these past few weeks. And everyone was laughing. Like, belly laughing. Even us because we didn't realize how ridiculous it was until we actually articulated each step to another human. Since we all could use a good chuckle in our lives, I figured I would share with you the nonsense we have found ourselves in. Even if it is at the expense of losing some parenting credibility.
My Three Year Old's Current Bedtime Routine
For the sake brevity, I'm going to write the routine as instructions to a babysitter. However, you should know that when both parents are home, it has to be daddy.
Mother can have no part of the bedtime routine if daddy is present in the home. My role is to remain invisible through the process.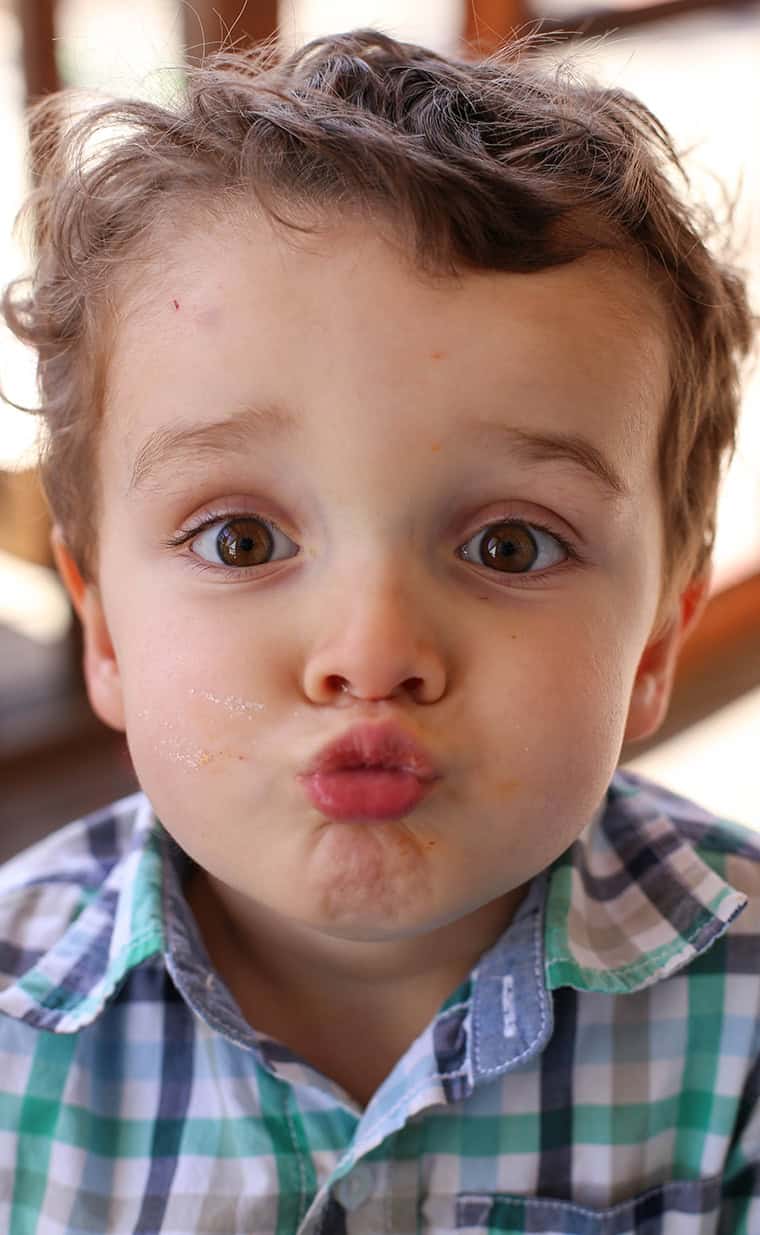 Start the bedtime routine by setting a five minute timer on your phone. Let him push start. If you don't you will have to start the timer all over. Tell him if he touches the timer, you will take it away. He will pretend to reach out and touch it but won't.
Read the ABC book. Play I Spy with the letters and make sure to trace every letter with your finger.
When the timer goes off, he will frantically ask to look for two more letters. Allow.
Next, lift up toddler to turn on his Captain America nightlight that is mounted into the wall. Yes, he is heavy. Do your best.
Proceed then to the humidifier that serves as a noise maker. Let him stand on the trashcan while he turns it on. He will also lift and replace the empty water tank. Don't ask questions.
Comb his hair three times with the brush sitting on the dresser. I told you, don't ask questions.
Turn off the lights and help him recite the memory verse of the week.
At this point, the toddler will get into bed. Don't get your hopes up, your job is far from over.
Set another one minute timer as the, "song timer." He will make requests for five minutes. Do not comply. Occasionally he will ask for "zero minutes." Don't bother trying to explain that you can't set a timer for zero minutes. Attempt to ignore the request.
Ask him what song he would like. His answer will be Amazing Grace. As you sing it, he will hold and watch the timer half an inch from his face. Anticipate a small protest when the timer is done. Persevere.
Pray together. Hug. Kiss. Say goodnight.
Nope, you're not done.
As you leave the door slightly cracked he will say, "Wave!" Through the crack of the door, reach your hand around, but up high as you can and give him a wave.
He will ask for one more wave. Remind him this is the last time and give him one more wave.
As you walk away, he will appear behind you announcing he has to poop and pee. He usually keeps his tanks full for this moment. Comply to the request.
Sometimes another timer is required to move things along.
When he's done, whether he's pooped or not, he insists that he wipe. He then insists that he has more poop in his bottom and will want you to wipe him. Do not be alarmed when he bends over and touches his toes to allow for this.
Flush the toilet together. Yes, together as in your hand and his hand push the lever down together.
Back to bed.
Give him a kleenex to blow his nose. Encourage him to take it to bed with him to avoid requests for another one.
Cover him up with all four of his blankets and be sure to remind him that if he says he's cold, to solve the problem.
Wave from behind the door. Twice of course.
30% of the time he will actually stay in his bed. If he napped that day that percentage drops to about 5%.
At this point, he will start to get original with his requests. In the past he has used the following reasons to get out of bed:
"I'm sad."
"I'm scared."
"I need to blow my nose again.
"I heard something."
"I'm cold."
"I want my shirt off."
"I want a hug."
"My diaper hurts."
Do your best to remain calm as you thwart the escape attempts.  We are well aware that your patience is dwindling and the cuteness of a three year old in firetruck pajamas is no longer effective.
If the toddler is persistent, you may need to retrieve the strongest weapon in your arsenal: THE GATE. Even the threat of it often results in immediate compliance. While the gate has never actually remained up all night, the mere thought of it seems to have the much needed effect. If he attempts to call your bluff, proceed to securing THE GATE into the door frame. The sight of it in action will catapult him back into bed. But beware, THE GATE brings out big feelings. He won't sleep until the big feelings subside so THE GATE might extend the process a bit longer. BUT it works. Once he is in bed, calmed down and can understand the English language once again, THE GATE can come down. However, we cast no stones if we come home and it is still in place. We understand.
Congratulations, you have succeeded in the ridiculous, ever-changing, nonsensical nighttime obstacle course, otherwise known as our son's bedtime routine.
Can you come back tomorrow night?
Alright people–it's your turn!
Share in the comments something ridiculous that your toddler has requested before bedtime. I would love to have a good giggle. (And to not feel like a crazy person!)
https://thrivinghomeblog.com/wp-content/uploads/2016/05/bedtime-routine.jpg
703
745
Polly Conner
https://thrivinghomeblog.com/wp-content/uploads/2019/10/thrivinglogo.png
Polly Conner
2016-06-23 07:00:09
2016-06-28 08:19:32
Our Bedtime Routine… Gone Wrong