Thriving Home 2014: A Year in Review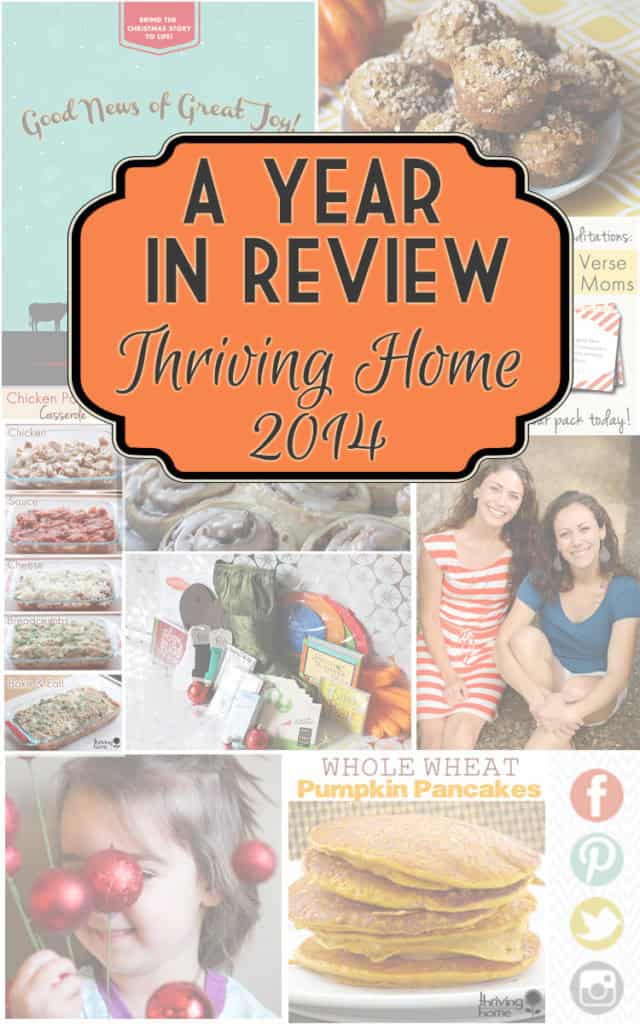 It's always fun to take a step back and look at the year as a whole. Rachel and I have had so much fun on this blog as it has continued to grow, morph and evolve. We are so grateful you have joined us in this crazy journey. Here is a look back on 2014.
Popular in 2104:
Most Visited Page: 60+ Healthy Freezer Meals for Busy Moms
With over a whopping 1 million views, our freezer meals page lands first place in the most visited page on our entire site. Not only is the page continually updated with new recipes, we have added loads of information on freezer meal cooking tips and tricks. Swing by for a visit!
Most Popular Recipe: Chicken Parmesan Casserole

Pinners and readers have been drawn to the simplicity and ease of our Chicken Parmesan Casserole. If you haven't given this one a try, jump on the bandwagon and put Chicken Parmesan Casserole into your meal plan!
Runner Up for the Most Popular Recipe: Crock Pot Pumpkin Spiced Latte
Just like last fall, this recipe went CRAZY on our Pinterest Boards. Readers caught on to what a great recipe this was for fall get-togethers or holiday parties. There are lots of great suggestions on how to tweak the recipe in the comments so make sure to check those out too.
Most Popular Round Up: Healthy Meal Ideas for a One Year Old
Apparently readers resonated with the challenge of finding kid-friendly, healthy meal ideas for little ones. With over 100K visitors, this post was a popular one with our readers. Check out the growing list of meal ideas to whip up for your little eater.
Most Popular Dessert: Mini Fruit Pizzas
Looks like we drew in some readers with a sweet tooth. They created quite a buzz over our Mini Fruit Pizza idea. And why not? This is a great idea for a party of any type: kids or adults! Everyone loves a customizable treat.
Generated the Most Buzz: Favorite Things Stocking Giveaway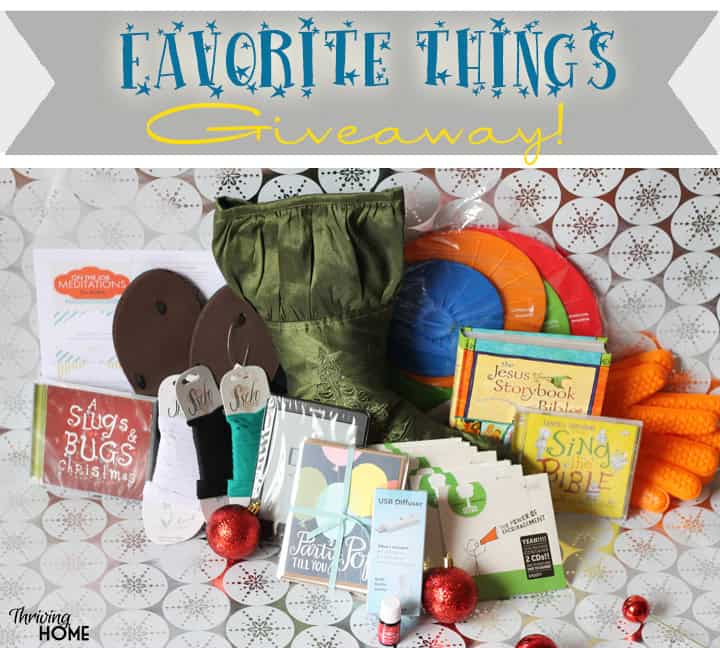 Our social media accounts LIT UP when this giveaway went live. Like, crazy people. We were thrilled to have over 600 people join our email list in a matter of one week, not to mention the hundreds of likes we got on Facebook and followers who joined up my instagram account. Even though the giveaway is closed (sad, right?), you can still take a peek at our favorite things.
Most Popular DIY: Safe and Effective Toilet Declogger
Hilarious. Out of all of the DIY tutorials we offer, your favorite was the toilet declogger. So many questions that I really don't want the answers to. Moving on…
Post that Surprised Us with It's Popularity: Chicken and Rice Casserole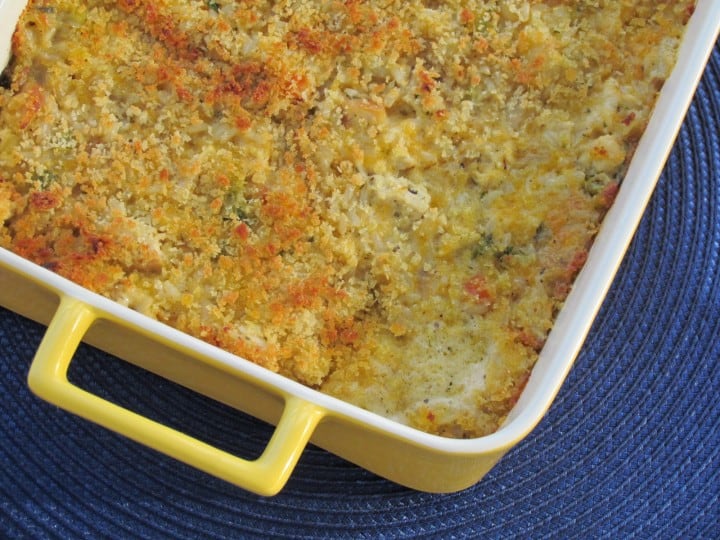 The reason this post surprised us with its popularity is that before this nice, pretty picture that you see above was taken, we had a super nasty picture of this quite delicious casserole. I mean, you should not want to eat what you saw in that former picture. Yet, people continued to find it, share it and try it. (What?!). When we saw it's popularity growing, we were determined to get a new picture… STAT!
Mentionables of 2014
Blog Redesign
If you've been following along since before June, you will remember that our blog looked WAY different. We took on the biggest project since we started Thriving Home of completely flipping the look, design, feel and layout of our entire site. We love it! Rachel and I had to make SO many decisions in this project. It's mind-boggling what all goes into designing a site. Everything you see on this page has been fussed over and talked about. At one point Rachel was driving by my house and swung in my driveway to have an impromptu chat about a design dilemma. You can imagine how very productive this time was.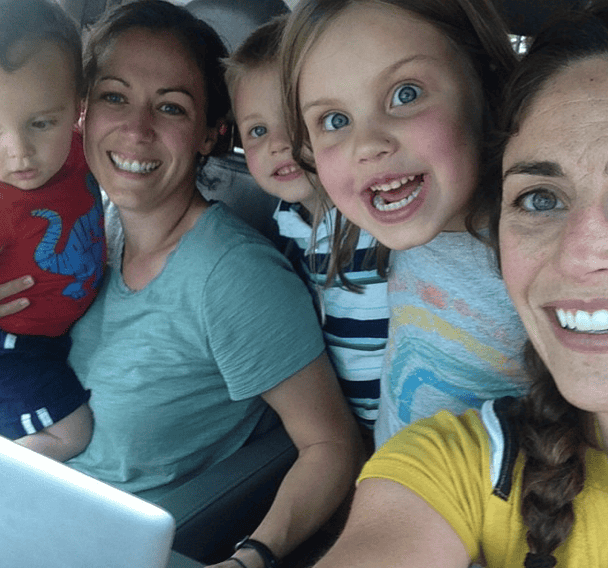 One of our favorite series that we did in 2014 was our Behind the Blog Series. We pulled back the curtain and let you see how Thriving Home works behind the scenes. Here is what we discussed:
I think I can speak for both of us when I say that our favorite post in the series was "What Do Your Husbands Think?" It's for sure worth the read if you haven't see it yet.
The Great Pumpkin Pancake Picture Conflict
When you work as an equal partnership, it is inevitable to run into disagreements. The problem is we don't have a tiebreaker. When Rachel and I couldn't come to an agreement as to which picture should represent our pumpkin pancakes, we took it to the masses for a vote.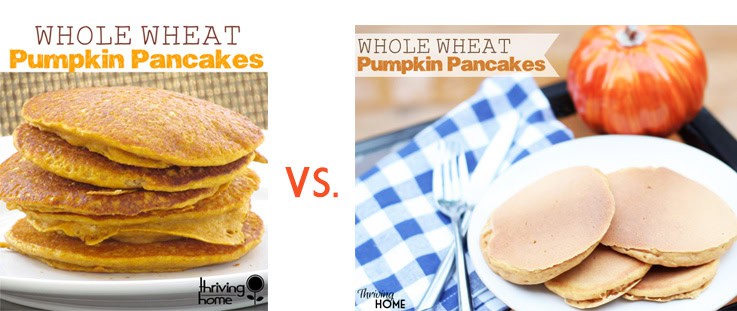 Well the masses spoke and they spoke loudly. Picture #1 won by a long shot. I tucked my tail between my legs, waved the white flag and moved on. Apparently not as many people appreciate photo props and composition as much as I do. We appreciated our readers' participation in this conflict and plan to take future squabbles to a vote as well.
Our First E-Book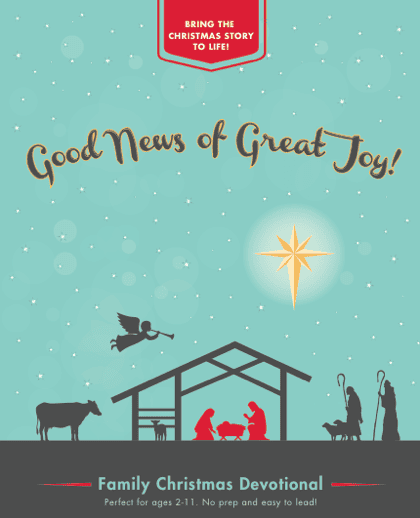 Since Rachel and I both have part time jobs in addition to blogging, we struggle to find time for larger projects like e-books. However, the planets aligned and we were able to come out with Great News of Great Joy: A Family Christmas Devotional. We are so proud of this e-book and thankful to get it into other families' hands! It was a great way to get our feet wet in selling digital products and we learned a lot.
Coming this Spring we hope to release our second, much larger, e-book that is all about freezer cooking and 60+ make ahead, freezer recipes. Stay tuned for that one!!
Thanks for a great year. We look forward to seeing what comes in 2015!
https://thrivinghomeblog.com/wp-content/uploads/2014/12/a-year-in-review.jpg
1200
750
Polly
https://thrivinghomeblog.com/wp-content/uploads/2019/10/thrivinglogo.png
Polly
2014-12-31 05:19:48
2020-01-03 14:07:15
Thriving Home 2014: A Year in Review