Thriving Home Was On the News!
Hey friends!
Just wanted to share something fun that we got to be part of. We were recently on the news!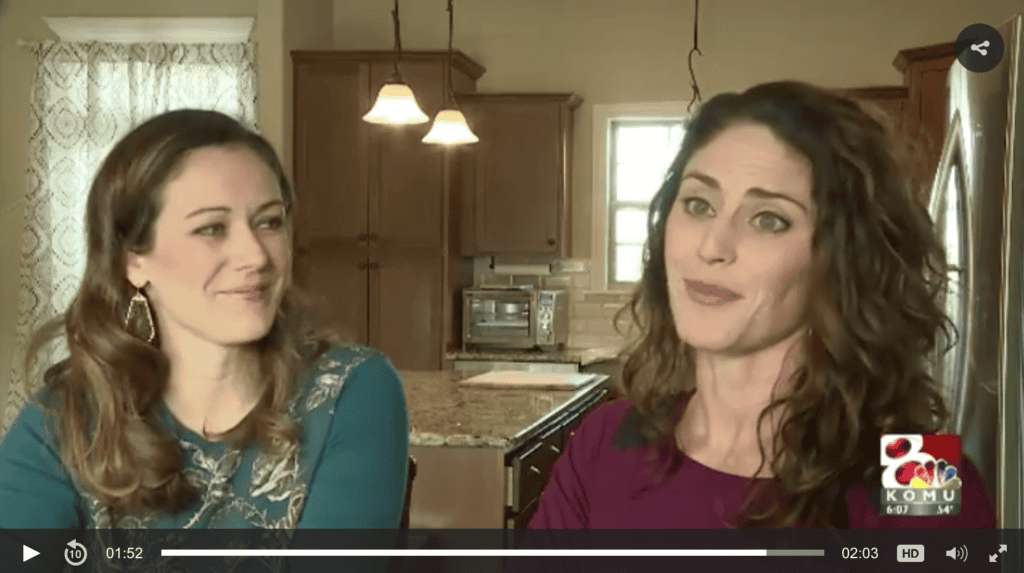 Last week a story about Thriving Home and our cookbook writing aired on KOMU. It was a fun segment to be part of and to see come to life. The reporter, Chelsea Haynes (also a regular babysitter of mine) did a great job!
A few more tidbits worth noting:
We are definitely not biological twins. When we started Thriving Home 6 years ago, we got lots of comments about how similar we looked. This is what Chelsea was referring to in the beginning of the story. While we still have to be careful to not show up wearing the same things, we don't think we look that much alike anymore. NOT TWINS.
I continue to crack up at the sight of me trying to open that dang jar of salsa. #nofilter
At the prime age of 11 years old, my dog Sophie finally made her news debut. It's about time that someone recognized her talent.
My freezer club gals are mighty fine, aren't they?! You'd laugh at how many texts went back and forth between us about the filming. They are such troopers for getting dragged into things like this on behalf of Thriving Home.
My house is always that clean and quiet. That is, always before 2011. The kids were asleep during the evening filming and Daddy had them out during the daytime filming. It takes a village.
While this wasn't our first news debut (here is all about our first segment in St. Louis), we for sure prefer the filming that isn't live. We're goofy and known for being a bit unprofessional at times, so chatting with Chelsea in a relaxed setting is our jam.
To see behind the scenes action on stuff like this, make sure you are following along on Instagram. We love to share the inside scoop!
https://thrivinghomeblog.com/wp-content/uploads/2018/04/Screen-Shot-2018-04-04-at-2.14.13-PM.png
940
1098
Polly Conner
https://thrivinghomeblog.com/wp-content/uploads/2019/10/thrivinglogo.png
Polly Conner
2018-04-04 13:30:02
2018-04-04 14:15:34
Thriving Home Was On the News!