Throw a Freezer Meal Party: How to Host the Event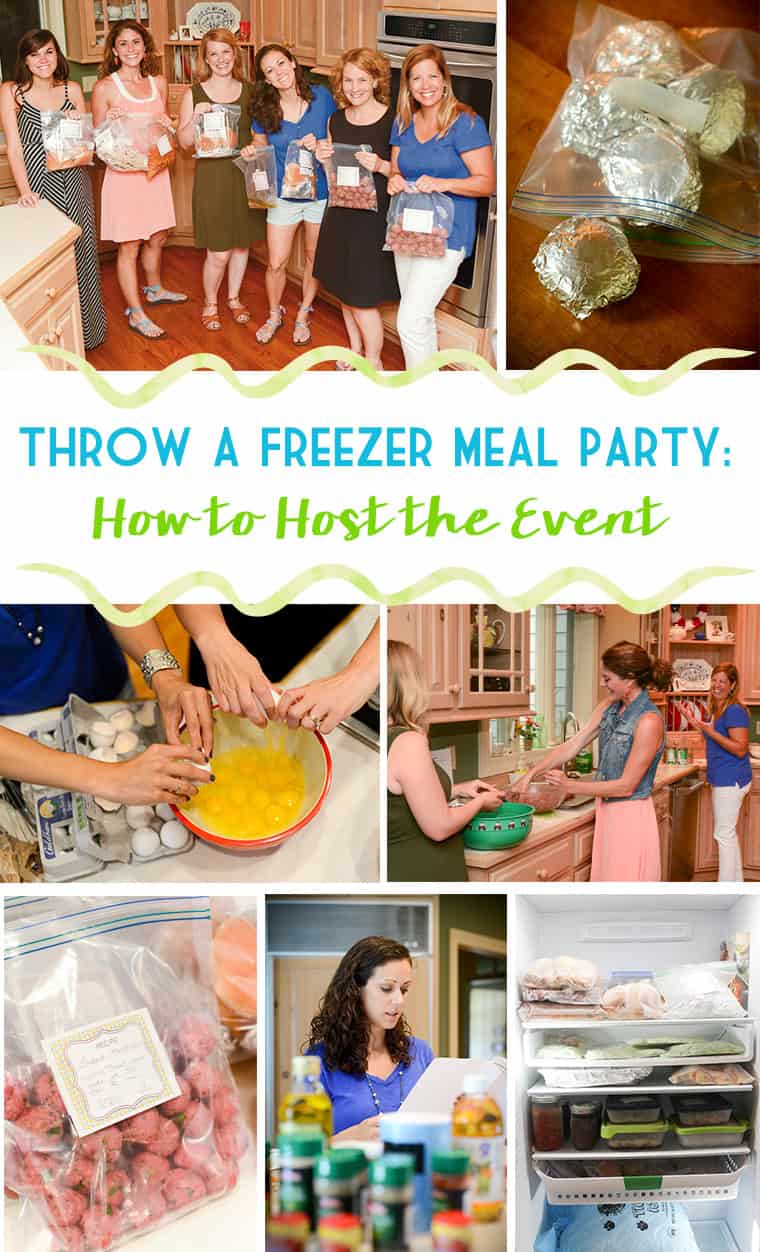 Disclaimer: This post was created in partnership with Frigidaire. But the opinions are all ours!
Now that we've convinced you of why to throw a freezer meal party (hopefully!) and how to plan and prep for one, let's talk about hosting the actual event. With a little forethought and prep, your party will not only provide a fun night out with friends but also a productive one: you and your pals will head home with six delicious and healthy freezer meals! Just follow these simple guidelines.
1. Send Last Minute Reminders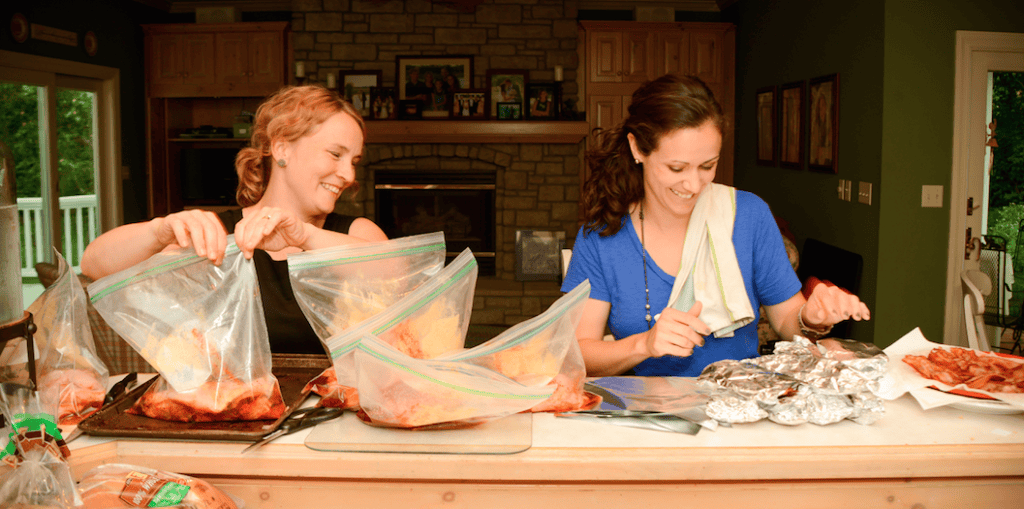 Before you host your party, remind your participants to make room in their freezers. Both Polly and I use and love the Frigidaire Gallery 2-in-1 Freezer/Refrigerator. Having an extra freezer has allowed us to stock up on meals from parties and our own freezer cooking. Over the years, an extra freezer has saved us time and money and has made it feasible to feed our families healthy meals on a regular basis. You'll also want to remind your guests to bring their coolers, so they can take home their booty!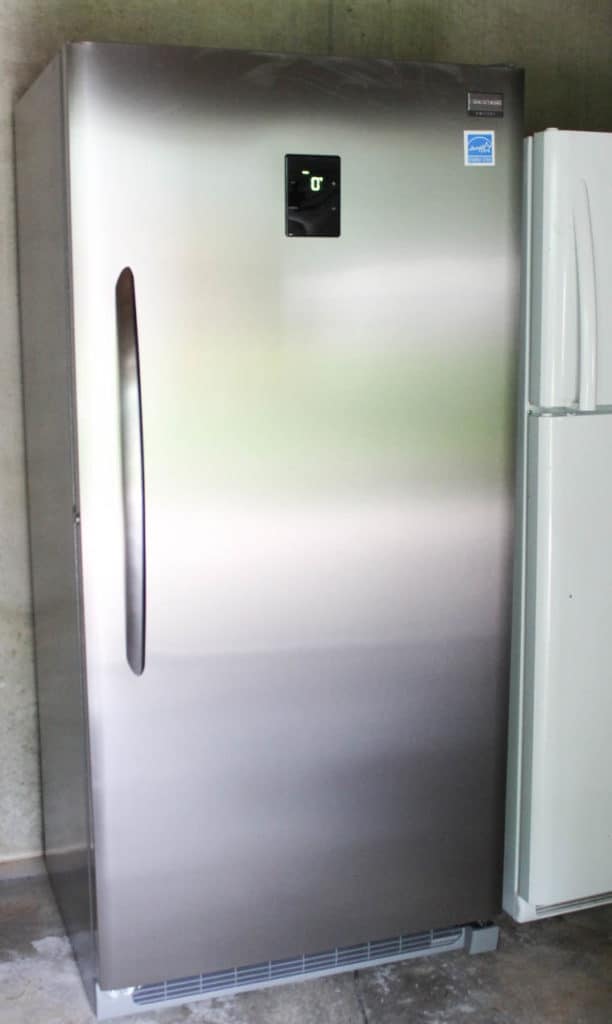 2. Set Up Work Stations
Before people arrive, set up the work stations where each recipe will be prepared. You will either have three or six work stations, depending on how you structure the party. If you want each person to be in charge of just one recipe, then you'll have six work stations (or whatever number of participants you have). For example, Amy will work by herself to make enough Tortilla Soup to provide six individual meals, one for each person at the party.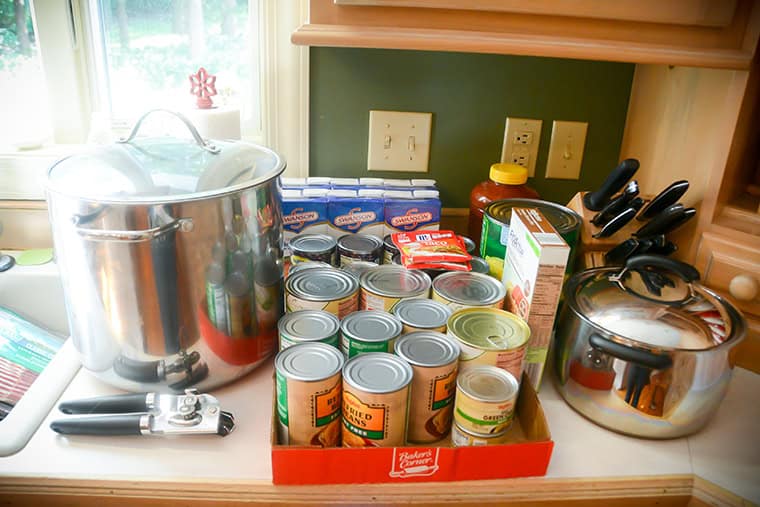 Or, if you want participants to work in pairs and prepare two recipes each, then you'll need 3 work stations (or half the number of participants you have). If possible, pair recipes with similar ingredients to make preparation more efficient. In this scenario, Amy and Tara will work together to prepare six meals of Herb Roasted Pork Tenderloin and six meals of Baked Italian Meatballs, one of each for everyone at the party.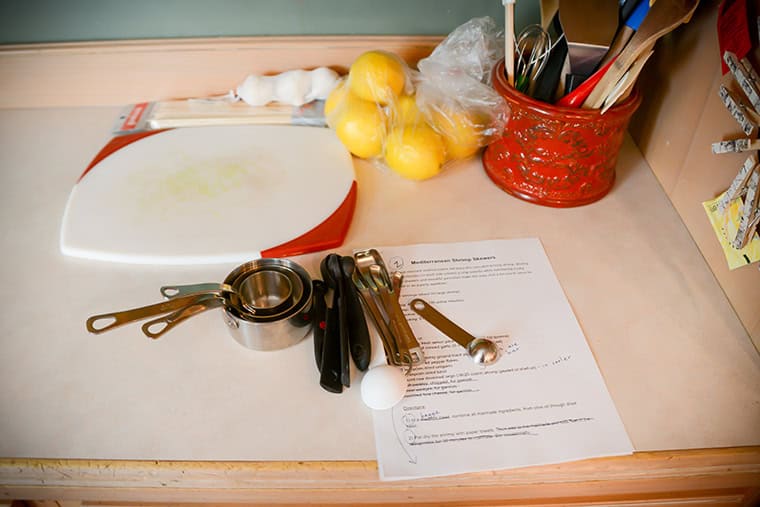 Read through each recipe carefully. Then, at each work station, make sure to provide a printed copy of the recipe, necessary utensils (measuring spoons, chopping board, spatulas, etc) and the ingredients. We put shared ingredients, like spices, in a central location for everyone. You might make a note on the printed recipe where ingredients are located so you aren't fielding loads of questions.
3. Set Up Food and Drinks for Participants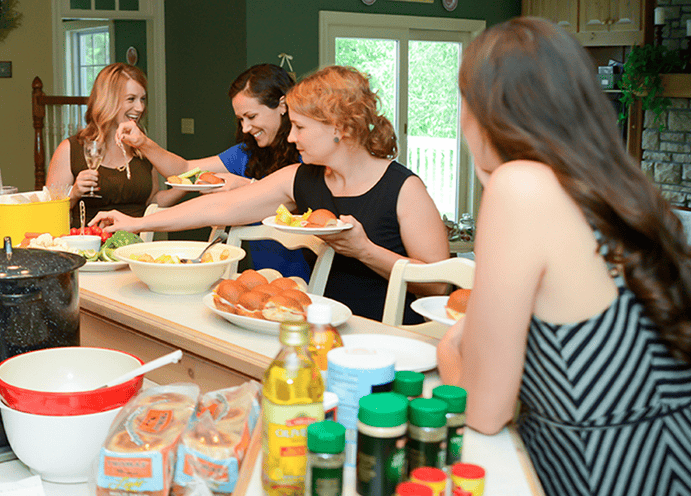 We wanted our evening to not only serve as a freezer meal party but also as a girls-night-out of sorts. To add to the social aspect, we provided an area for some snacks and drinks. There are a few ways to do this. At one of our parties, we munched on appetizers and dessert before we got started. At another, we just offered a simple pan of brownies and some lemonade and got right to work. Food and drinks for your friends doesn't have to be elaborate at all, but it's nice to have some sustenance (and perhaps a glass of wine) to make the party even more enjoyable.
4. Assign Recipes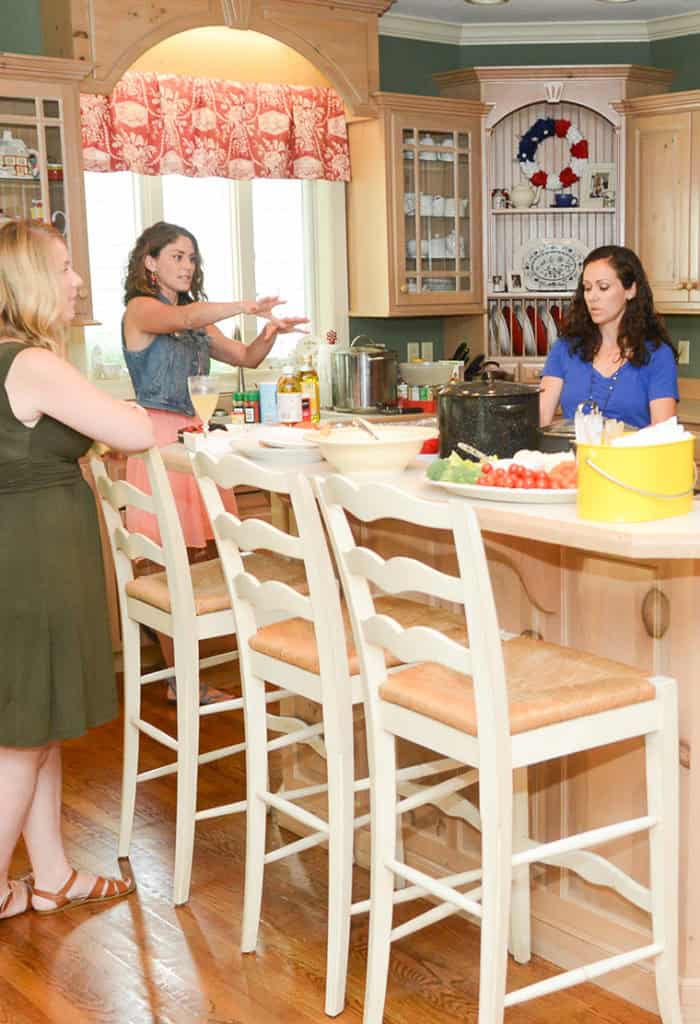 When your friends arrive and have had a bite to eat, explain which recipes you'll be making at the party. (Above: Here I am in "take charge" mode. As you can see, no one is listening. Typical.) Then show them where each work station is located and assign them to one. Ask participants to read through the recipe and to look through their supplies before getting started to see if they have any questions.
5. Get to Work and Have Fun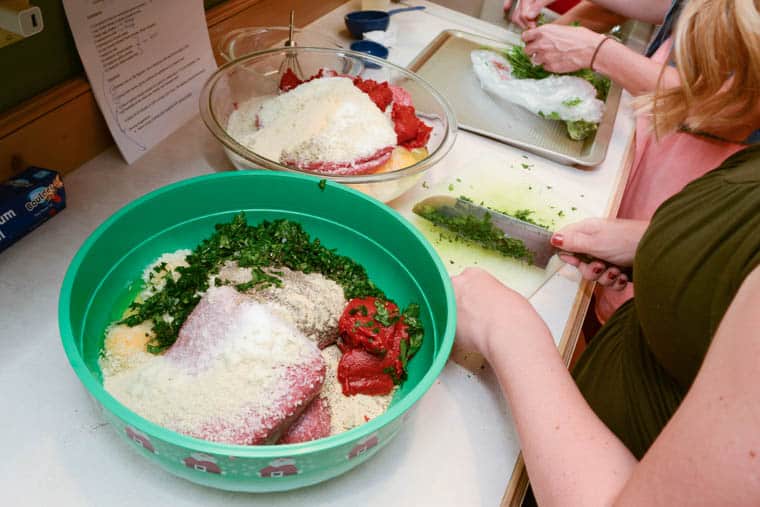 For the majority of the party, you'll cook and chat and laugh. At least we did. Our cooking and clean up time took about 3 hours at each party. But, multiple hands and cheerful hearts make for light work! I really enjoyed catching up with my friend Rachel J. while we worked on making Baked Italian Meatballs together.
6. Bag Up Your Meals and Freeze
When a meal is completed, place it in the freezer container as instructed in the recipe. Below Rachel J. and I are carefully distributing the meatball goodness to each person. This recipe made a lot!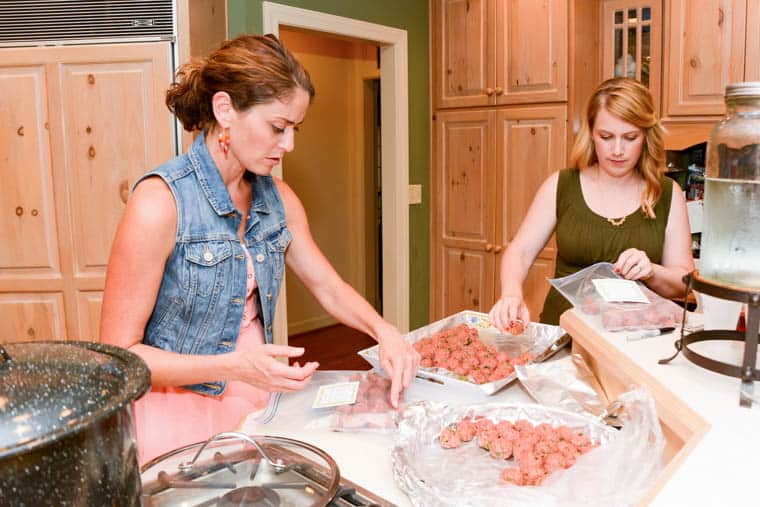 As the night goes on, your collection of meals will start piling up! Be sure to store them in the fridge, freezer, or your coolers as they are completed.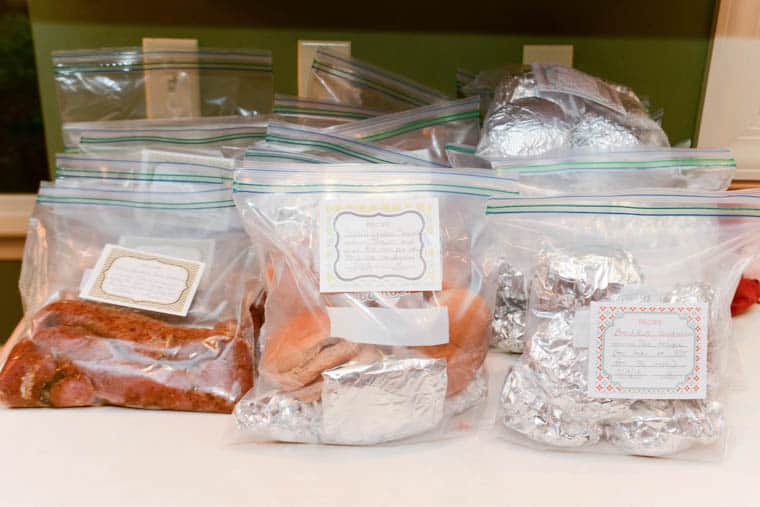 Oh, and one last thing. Please don't forget to…
7. Label Your Meals
Once all of your meals are assembled and put into containers, make sure to label them with the recipe name, date prepared and the cooking instructions on a freezer meal label. That way you can easily thaw and cook your meal without any guesswork or investigation the day you prepare it.
We have designed and created our own printable freezer meal labels that serve this purpose and that you can print again and again. You can get a printable set of Freezer Meal Labels here.
Want to see what we all went home with at the end of the night? These six meals represent six nights that I don't have to even think about what to make, running to the store, or making a huge mess in my kitchen. Sweet right?


Next up, we'll talk about the best way to store and save your precious and hard-won meals.
Upcoming Posts in This Series:
Previous Posts in This Series:
https://thrivinghomeblog.com/wp-content/uploads/2015/08/Throw-a-freezer-meal-party-how-to-host-the-event.jpg
1252
760
Rachel Tiemeyer
https://thrivinghomeblog.com/wp-content/uploads/2019/10/thrivinglogo.png
Rachel Tiemeyer
2015-08-04 02:28:54
2021-01-07 10:19:24
Throw a Freezer Meal Party: How to Host the Event