Time to Pre-Order Our Cookbook!! (And Snag Free Gifts!)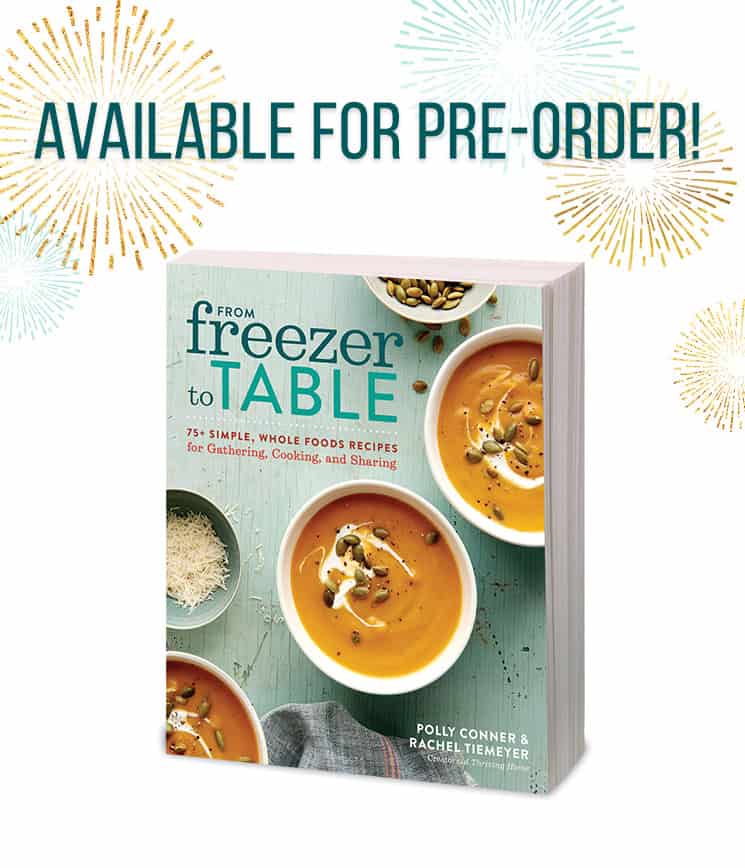 Guys.
Today is a super exciting day for us.
You can probably guess why.
Because the pre-order sales are so important to the overall outcome of our book's success, we have put together some fabulous gifts for those who order in advance. Want to hear about them? Keep on reading. 
So here is the really short version of our pre-order gifts: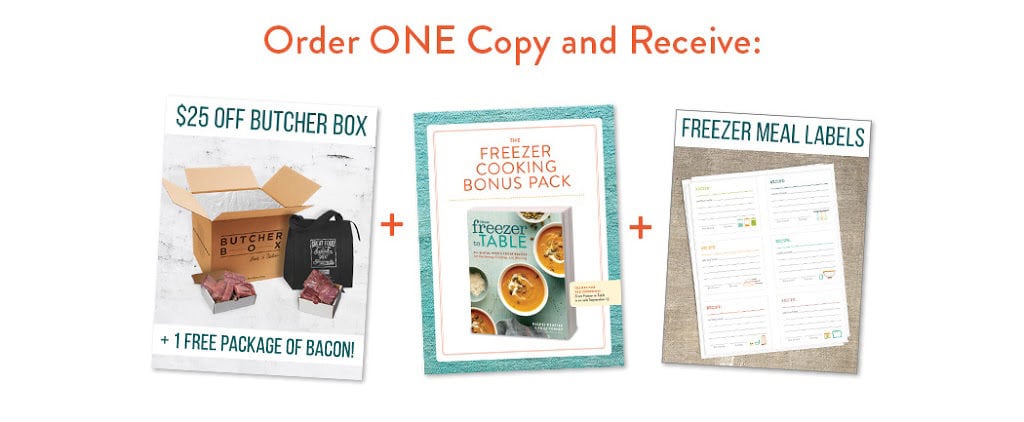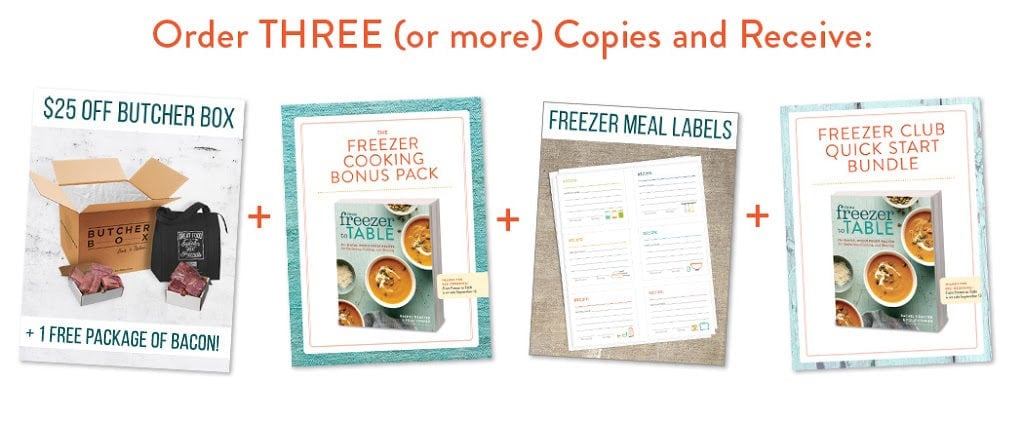 Let's break this down, shall we?
When you Pre-Order at least ONE copy, you receive these 3 gifts:
Gift #1: Freezer Cooking Bonus Pack
Here's what's in this bonus pack:
15 Things You Didn't Know You Could Freeze
5 Myths of Freezer Cooking
5 Foods to Never Throw Away
Family Favorite Recipes from the Book
4 Recipes from the book
Gift #2: Freezer Meal Labels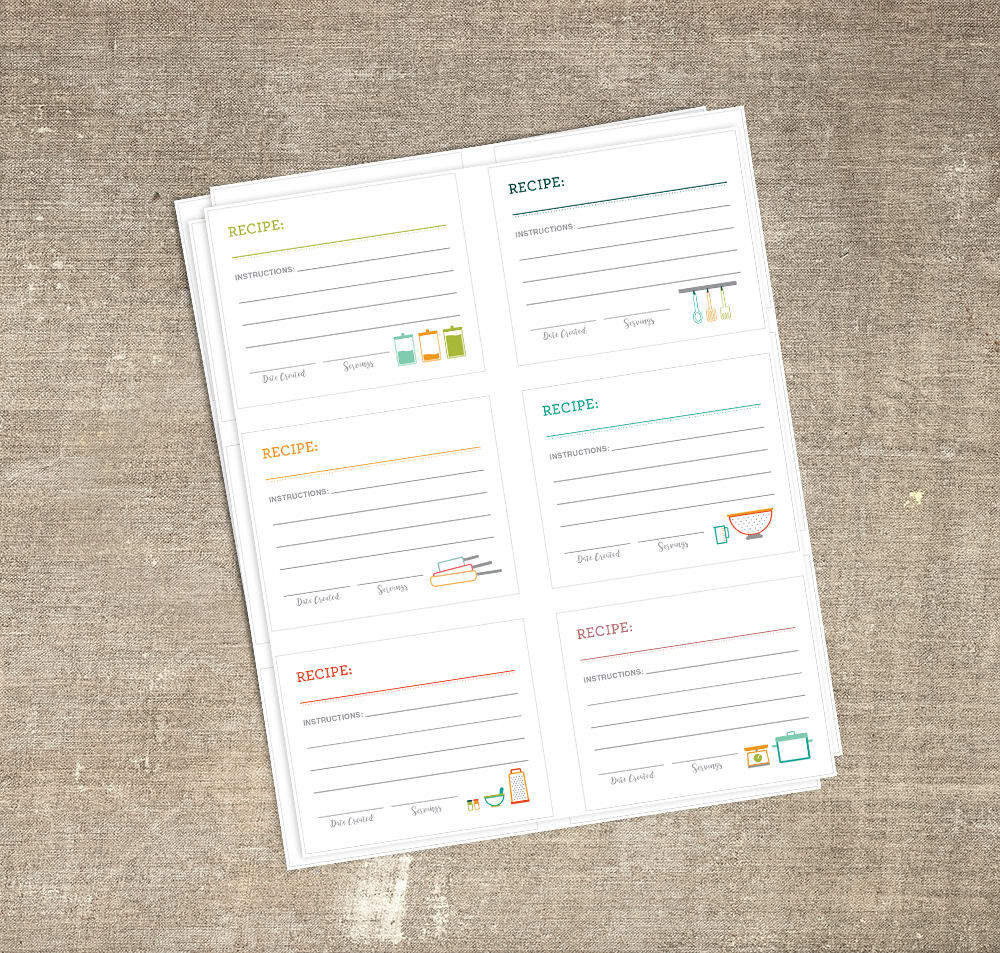 You'll receive a free set of freezer meal labels (read more about them here) that you can print over and over again.
Gift #3: A Huge Discount to Butcher Box (+ Free Bacon!)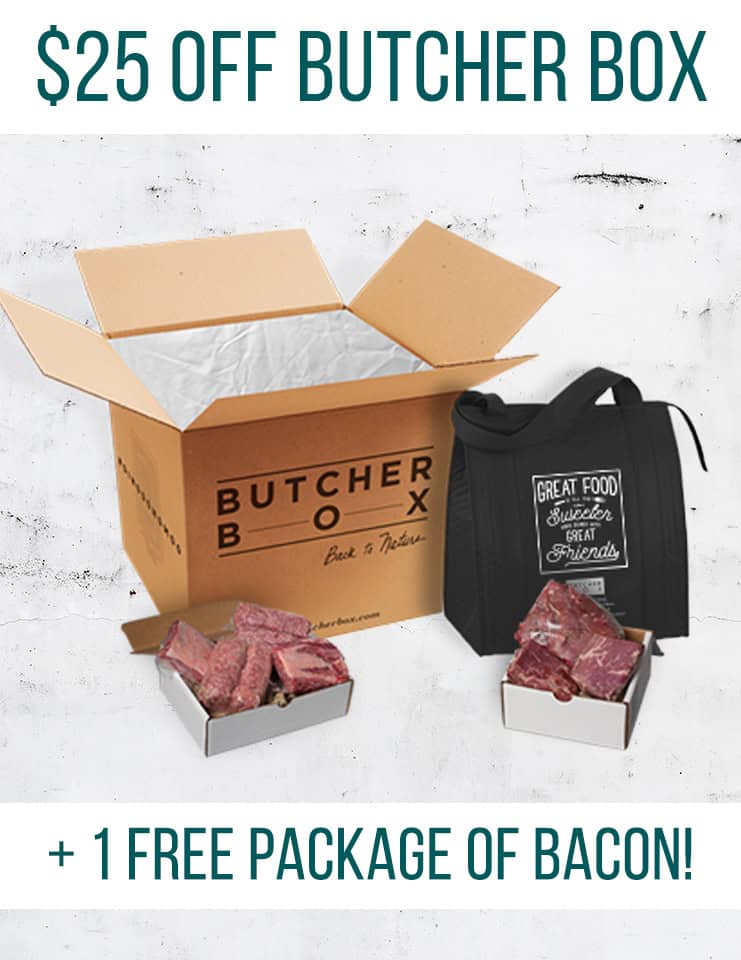 Butcher Box is the bomb. It makes grass-fed beef, organic free range chicken and heritage breed pork easily available and affordable. When you pre-order our book, you will get a coupon code for $25 off your first box PLUS a free package of bacon. You can (and should) learn more about them here (affiliate link). Can't say enough good things about this business.
When you Pre-Order at least 3 copies, you will  receive all 3 of the gifts mentioned PLUS this gift, too:
Gift #4: Our Freezer Club Quick Start Bundle (+12 freezer meal recipes)
Thinking of giving our book away as a gift to new moms or as wedding gifts (maybe along with one of our favorite freezer meal dishes)? We'd suggest stocking up now, because if you order 3 or more we have an this extra bonus for you!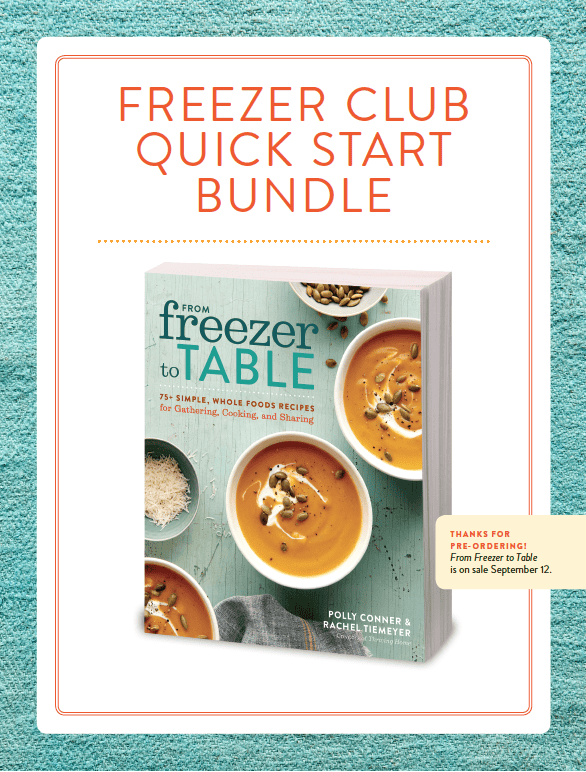 This 19 page bundle has a chapter from our book that will walk you through how to start your own freezer club. We thought it'd be fun to get this in your hands, so you could already have a freezer club up and running by the time our book comes out September 12! Plus, you'll receive 12 of our favorite freezer meal recipes from the book, as well.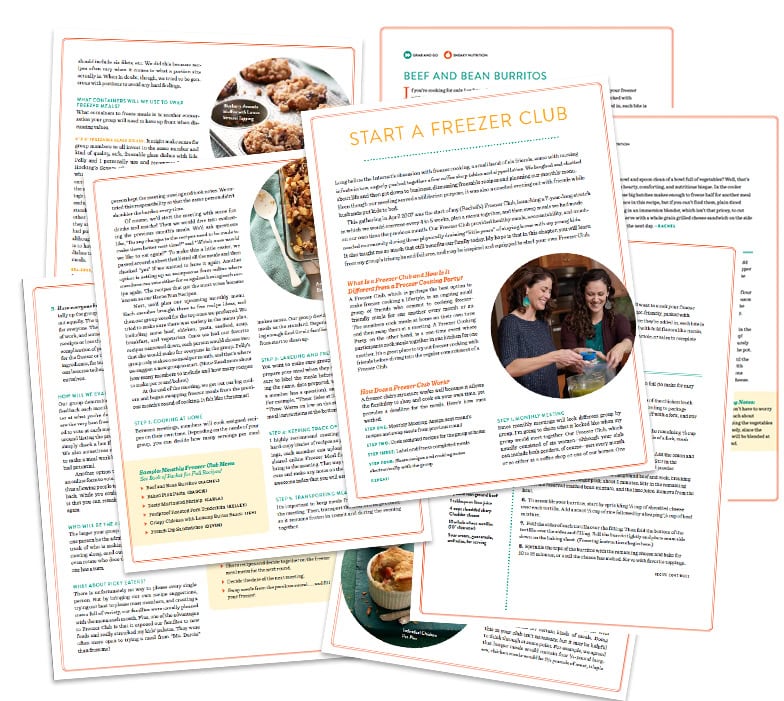 To pre-order and snag these gifts just hop over to this page and follow the directions found at the bottom!
Publishing a Cookbook Series
As you may know by now, in September 2017, we released our first cookbook: From Freezer to Table: 75+ Simple, Whole Foods Recipes for Gathering, Cooking, and Sharing. We have done our best to document what the process has been like to write a cookbook. Don't miss any of the posts in this series. Below is the order they go in…
Part 1: Landing the Cookbook Deal
1. What Our Cookbook is All About
2. The First Steps to Publishing a Cookbook
Part 2: Writing the Cookbook
Part 3: Launching the Cookbook
9. Our Pre-Order Push – Pre-order sales are a big deal in the publishing world. Here's how we began that campaign.
10. Launch Week Giveaways – To encourage people to share about our book, we gave away big prizes all week long on the blog.
12. Our TV Debut
Bonus: 13 Things You Didn't Know About Our Cookbook
https://thrivinghomeblog.com/wp-content/uploads/2017/06/cookbook-trimmed.jpg
1780
1448
Polly Conner
https://thrivinghomeblog.com/wp-content/uploads/2019/10/thrivinglogo.png
Polly Conner
2017-05-06 05:56:18
2020-01-03 15:35:39
Time to Pre-Order Our Cookbook!! (And Snag Free Gifts!)