Two Things You Should Watch Tonight
Happy Sunday, Friends!
Just wanted to drop in a quick post and share two things you should take the time to watch.
They are totally unrelated but both really good.
Loved this short talk for so many reasons. Here is the description:
Fashion matters. It influences the imagination and drives the way people uniquely represent themselves. The evolution of the women's swimsuit is one place where there has been a visible shift away from modesty. In the current world of swimwear, small is often beautiful and less is considered more desirable. But designer and actress Jessica Rey asks, "Who says it has to be itsy bitsy?" Rey argues that within the construct of modesty, there is a freedom—that modesty isn't about covering up what's bad, but about revealing dignity.
My husband and I just watched this on Netflix tonight. Loved it. It was a simplified and entertaining combination of Food Inc., In Defense of Food, Sugar Salt Fat and Omnivores Dilemma (all foodie books and/or documentaries if you aren't familiar). So much to say about this but in short, this documentary sums up very well why we aim make our Thriving Home recipes with real ingredients (non-processed). Take the time to watch this one, friends. Here is a description:
Everything we've been told about food and exercise for the past 30 years is dead wrong. FED UP is the film the food industry doesn't want you to see. From Katie Couric, Laurie David (Oscar winning producer of AN INCONVENIENT TRUTH) and director Stephanie Soechtig, FED UP will change the way you eat forever.
Here is the trailer but I'd encourage you to watch the whole movie. It's available on Netflix!

OK, one more thing.
Just needed to share this pictures that cracks me up. This is Rachel's little gal doing her best to take care of my two year old. If I remember right, he had wondered too close to the street and need a little redirection. Isn't she a sweety!?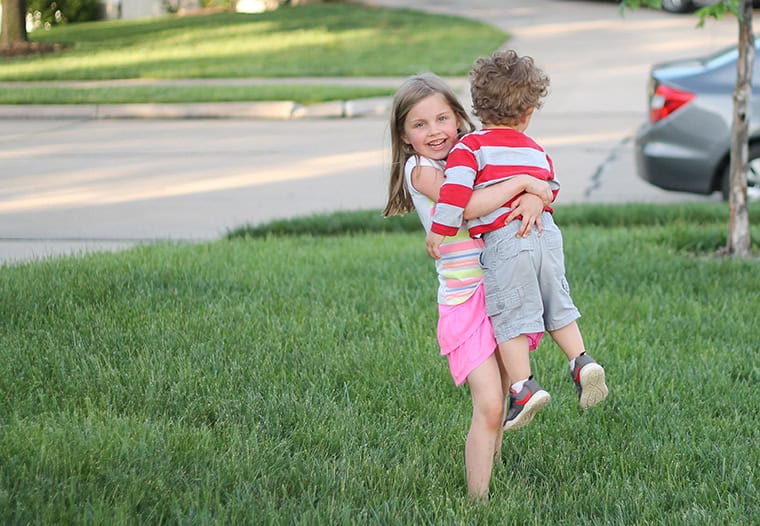 Happy watching!
https://thrivinghomeblog.com/wp-content/uploads/2015/06/hannah-and-tyler.jpg
526
760
Polly Conner
https://thrivinghomeblog.com/wp-content/uploads/2019/10/thrivinglogo.png
Polly Conner
2015-06-21 05:39:52
2020-01-03 17:15:30
Two Things You Should Watch Tonight