An Easy Way to Update a Sliding Door Blind
Updated: 11/13/20
This post may contain affiliate or sponsored links. Please read our disclosure policy.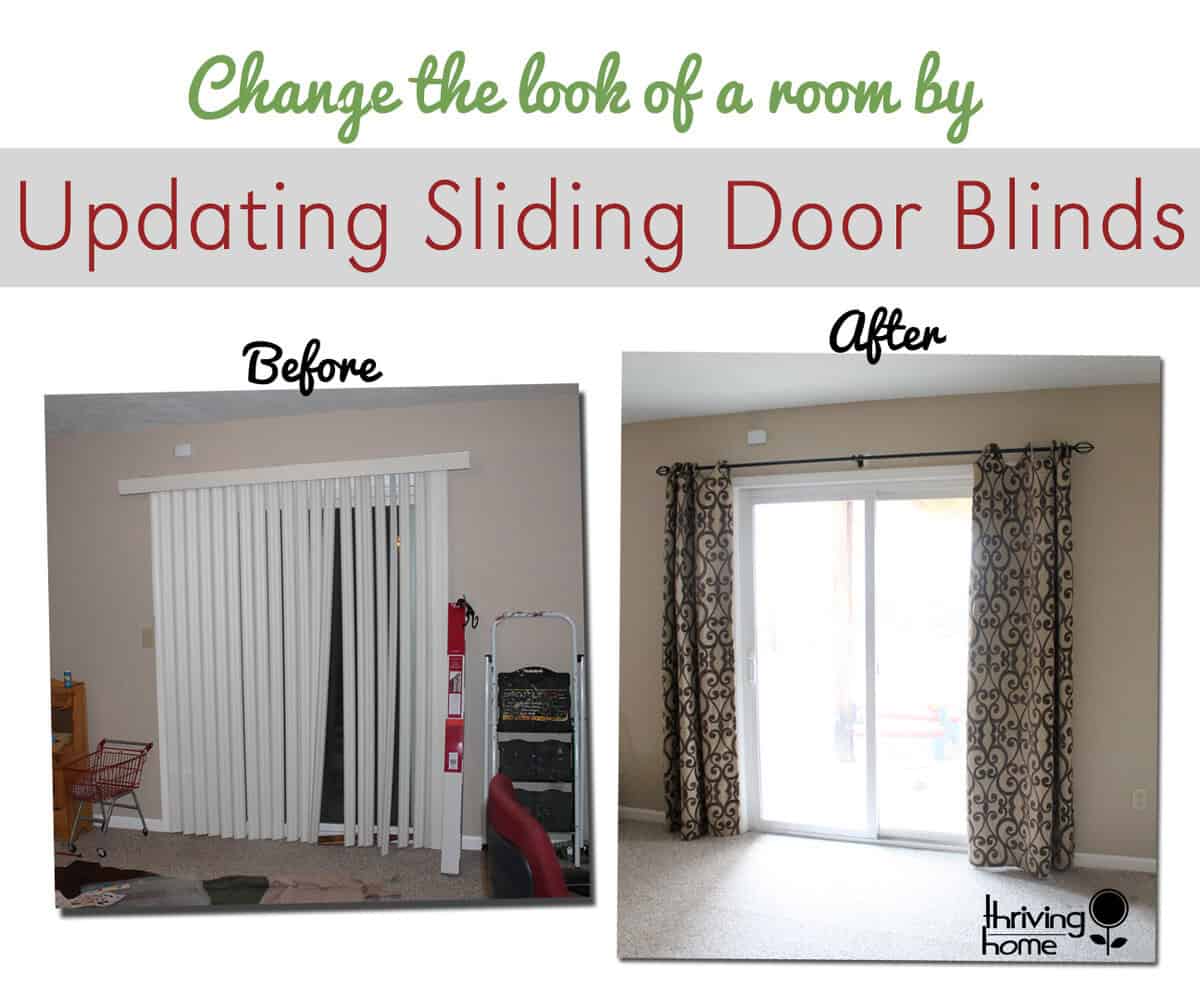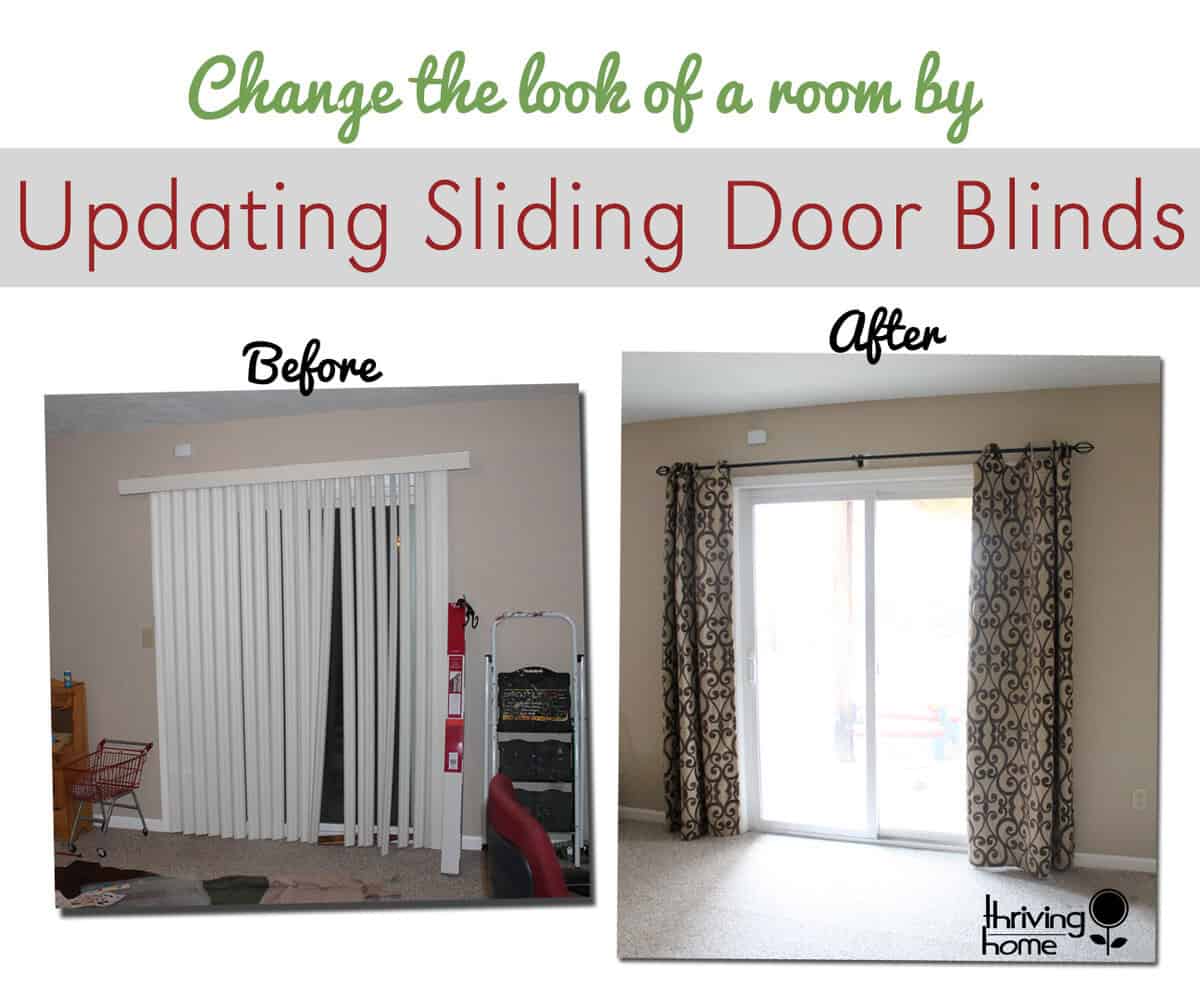 Here is an easy update I made on our home that has made a HUGE difference.
In the big downstairs room, we have sliding doors that walk out to our back yard. While I love this about our home I did NOT love the plastic panel blinds that dated the room. These panels wouldn't have lasted long with my little ones anyway. Their clanking noises and movable parts are way too much fun for little hands. They had to go. Pronto.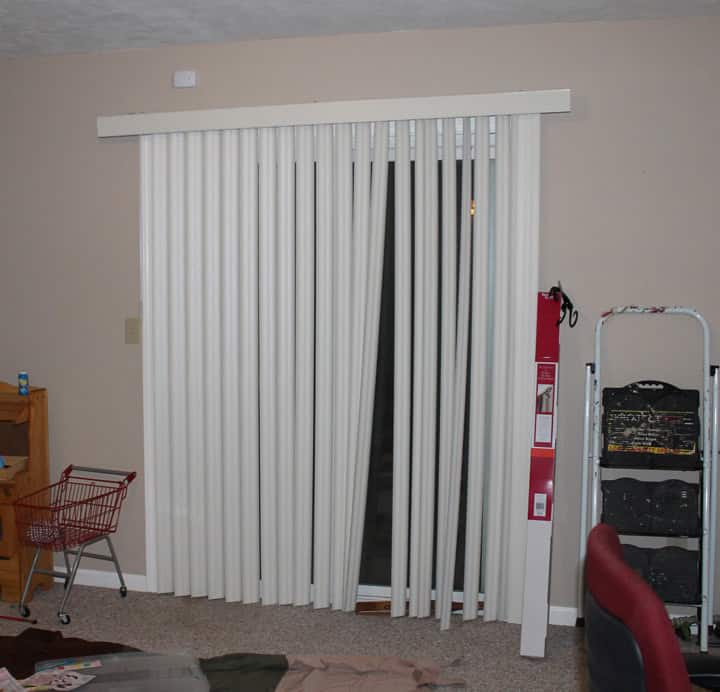 Pretty aren't they?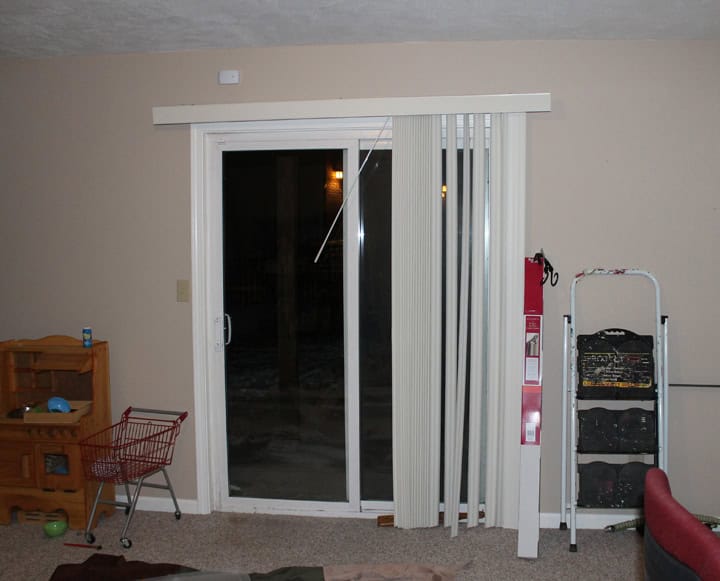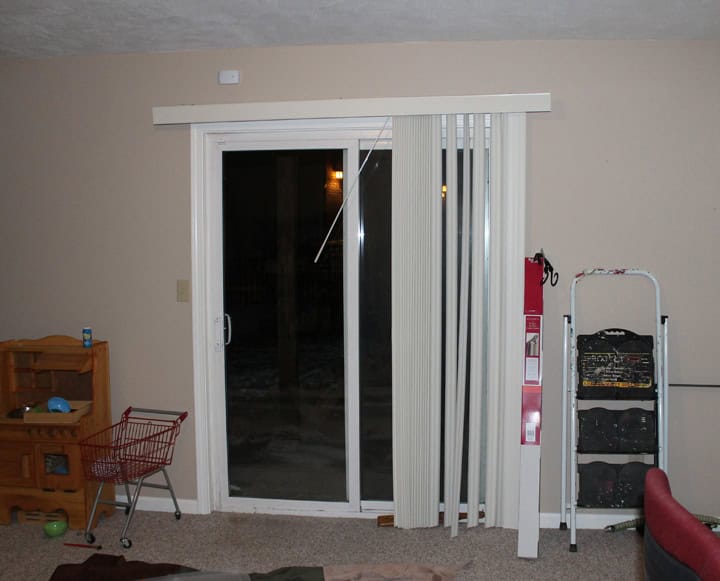 To update these blinds I simply removed them from the wall and replaced it with a large curtain rod. I mounted the curtain rod a little over 6 inches away from the door frame in order to give the curtains room  to slide out of the way.
Next, the key is to use curtains that will slide back and forth easily. As you can see in the picture below, I used the curtains from my old living room that had grommets. I'd highly recommend getting this style if you are going to use them for this purpose. You want something that can be pushed out of the way easily.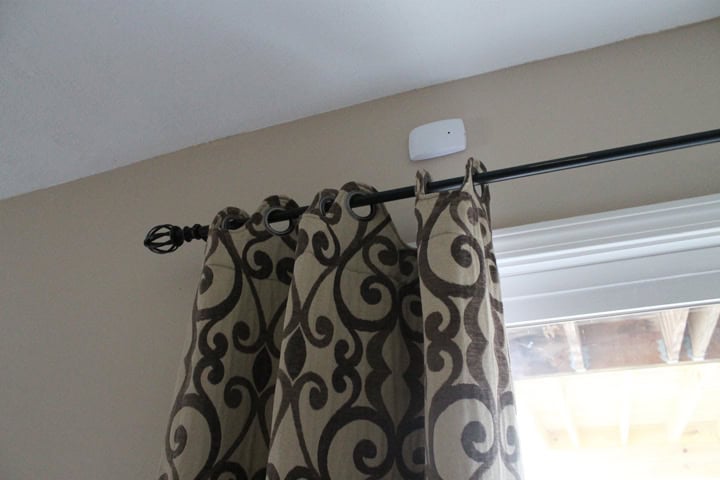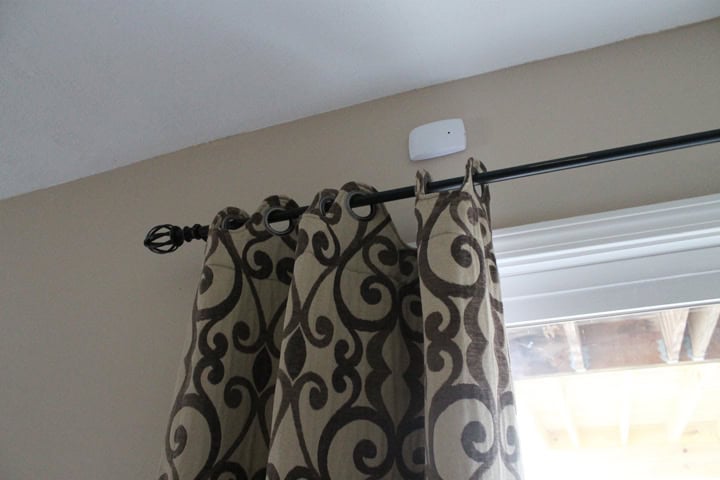 Isn't it so much better?!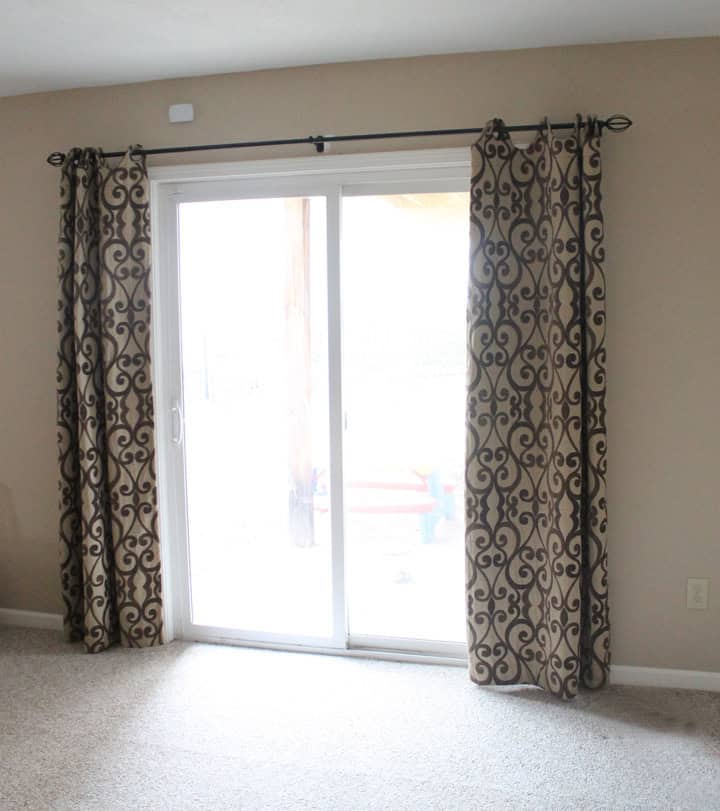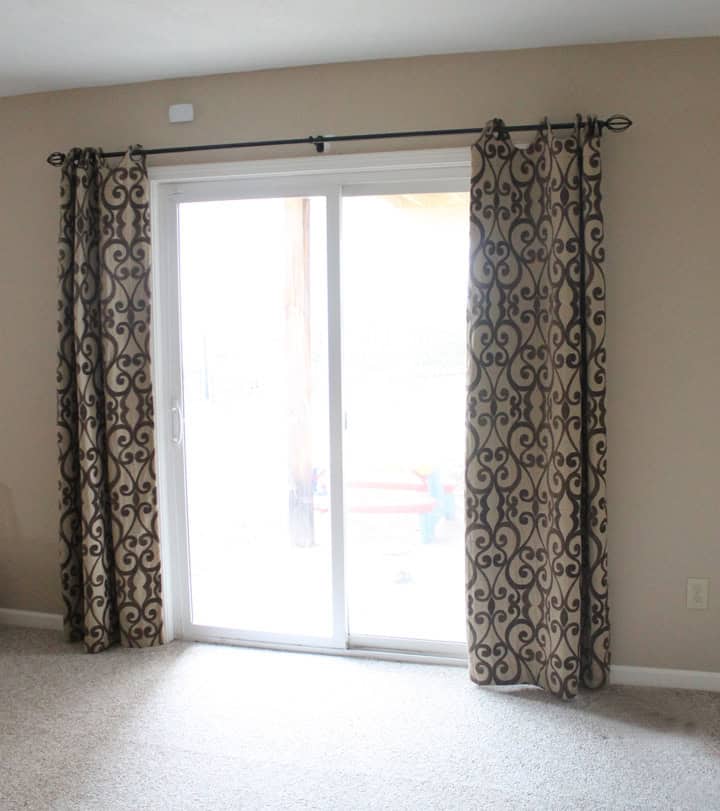 I also don't feel like we lost any privacy by removing them. The curtains easily close and block out light or any curious neighbors.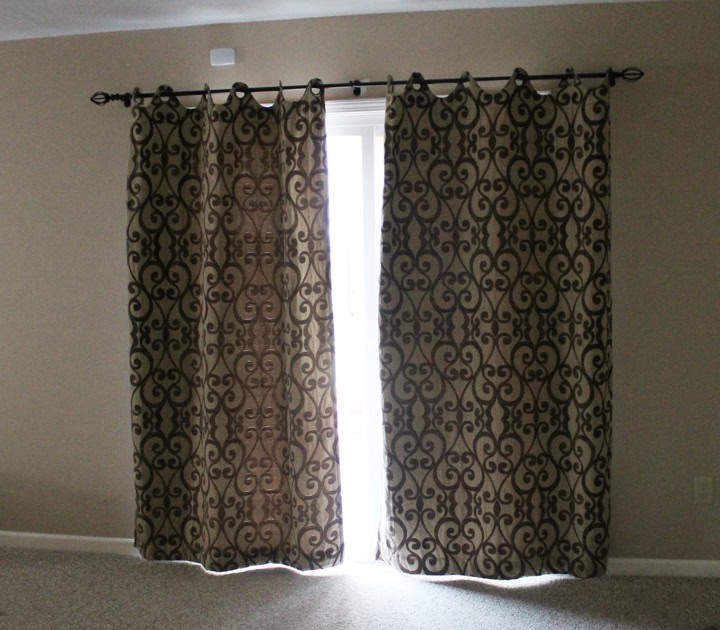 Pretty easy update, huh?
Check out the other before and afters  that we have done in our home recently.


style="display:inline-block;width:336px;height:280px"
data-ad-client="ca-pub-7372395114828302″
data-ad-slot="1310208108″>