We Need to Tell Our Kids That It's Hard to Follow Jesus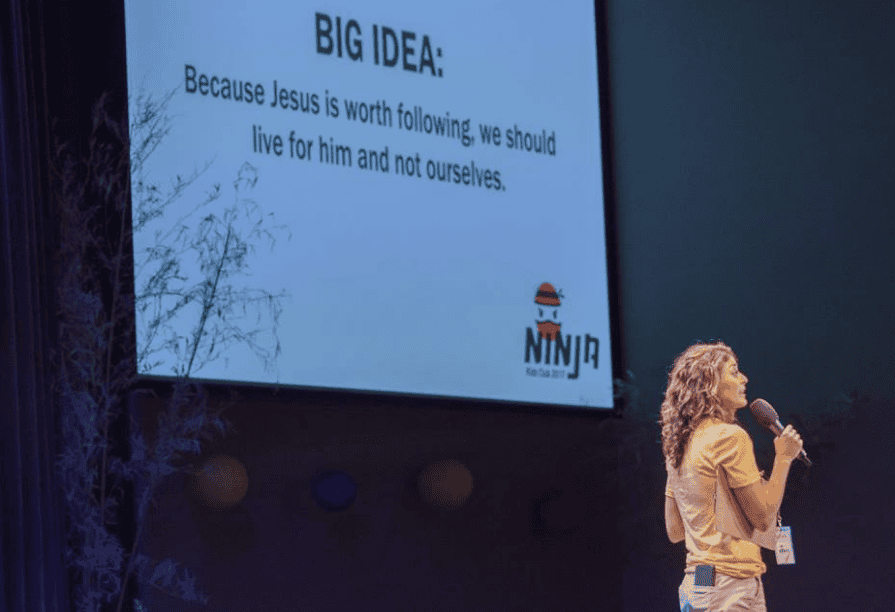 Photo credit: All photos in this post are property of The Crossing, Columbia, MO. See originals here.
I just spent the past year with a team at my church writing and producing a curriculum for our one-week kids camp, called Kids Club. This is my 16th year of helping run Kids Club, and it's still one of my favorite weeks of the year.
Last week, we spent every evening telling 800 kids that it's hard to follow Jesus, and it's easier to live for ourselves. (Oh, and dumping a lot of slime on kids and skit characters, too.) Why would we do that?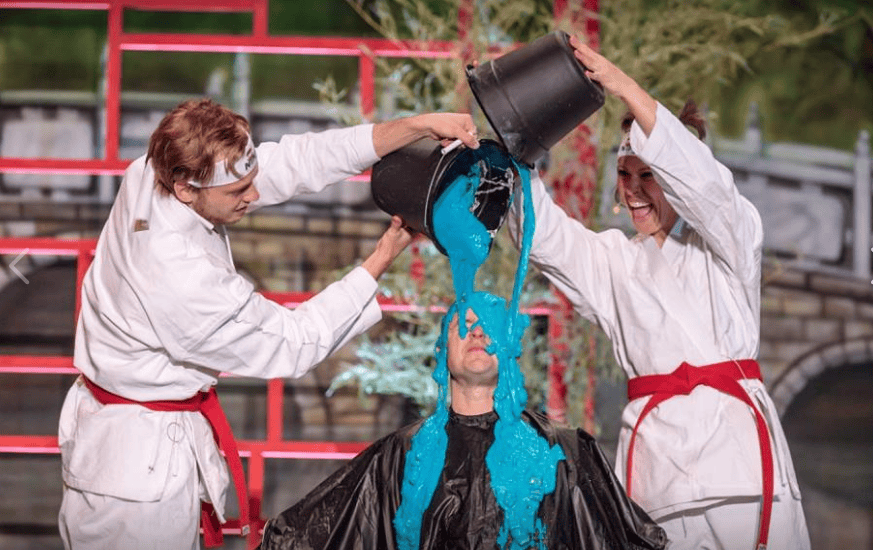 With three elementary-aged children, I see what they are up against. From commercials to TV shows to music to even the desires in our own hearts, everywhere we (and our children) turn we hear messages like these…
Look out for #1.
You only live once.
You deserve to be happy right now.
Follow your own heart.
All of these cultural aphorisms and so many more are selling us something. They are offering us the key to true happiness, ultimate worth, and satisfaction in life. And these messages–which all hinge around a self-focused way of living–seem natural, don't they? They seem easiest.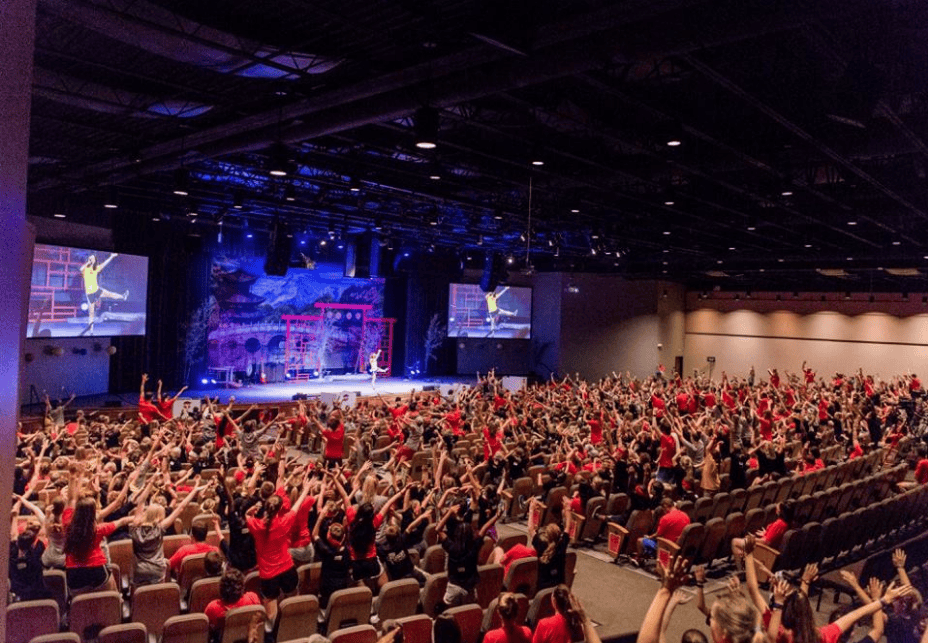 But do they deliver?
I would submit from my own life and watching those around me chase after these promises, that they always ultimately fail us. As Augustine writes, "Thou hast made us for thyself, and our heart is restless until it finds its rest in thee." None of these messages deliver, because they aren't what our hearts truly need.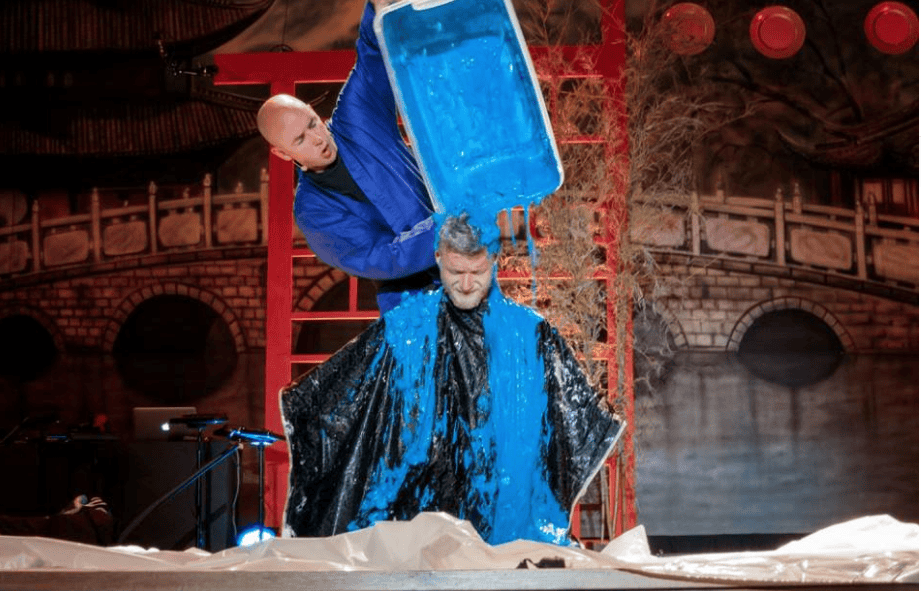 Jesus spent his short life on earth living exactly the opposite of the messages in our culture we often hear.
He came to serve and not be served.
He submitted to his Father's will, even though it wasn't easy for him.
He willingly laid down his life for you and me, even when we didn't deserve it.
When his disciples turned their backs on him and doubted him, he forgave and loved them.
And after he did all of that, Jesus was exalted by his Father in heaven and seated at his right hand. All the hardship he endured was worth it, for the joy set before him.
Those who follow Jesus are called to live for God and others and not themselves. Jesus is very clear that it's hard to follow him. He is absolutely upfront about the cost, as our memory verse this week said.

Our kids need to know that it's hard to follow Jesus. They need to know that when they choose him, it's not always easier. But…it's always better.
Following Jesus leads us to a bigger life. A life that isn't just about "me". It's about the One who thought of us first. Who created us from nothing. Who gave his life for us, to heal us from our sin. Who has a good plan for our lives. Who loves us more than anyone else. And this bigger life leads us to true freedom, wisdom, and joy forever. 
So, last week my kids and 800 others, along with 750 volunteers, all sang this song as we proclaimed, "I want to live a bigger life! Coz he gave his life for me." It was nothing short of magical and true and what I most want for my family and me.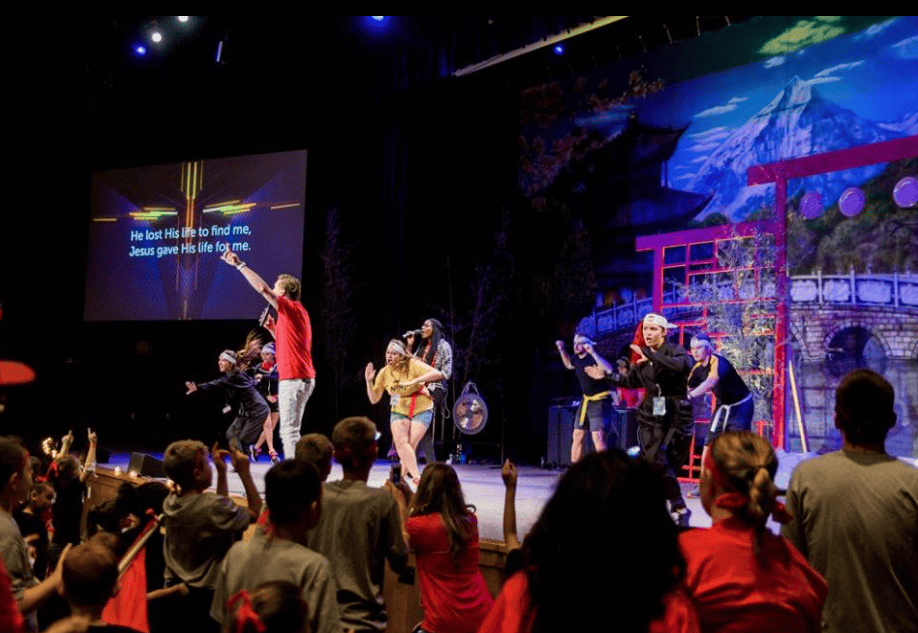 Let's help our children understand that following Jesus is hard. We have to count the cost. We will look different than the other kids and families at school sometimes, if we follow him. We might get judged or made fun of, if we follow him. We will give up our time and our money for others, if we follow him. And that's hard.
But, let's make sure our children know that following Jesus is always worth it. It's always best. And his ways always lead us to a bigger life.
You can listen to or download "A Bigger Life" (The Crossing Music) here or anywhere you stream music.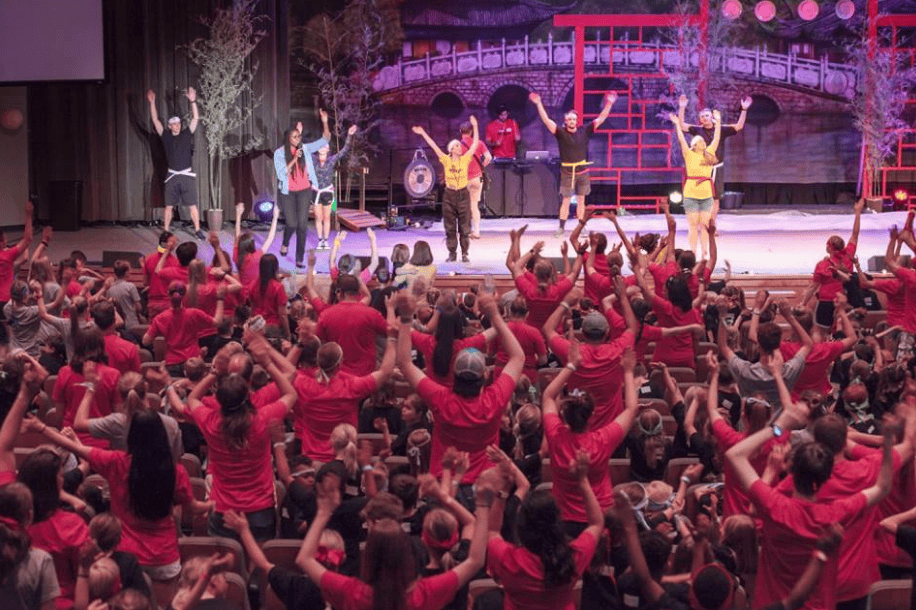 https://thrivinghomeblog.com/wp-content/uploads/2017/06/Screen-Shot-2017-06-10-at-2.11.17-PM.png
676
449
Rachel Tiemeyer
https://thrivinghomeblog.com/wp-content/uploads/2019/10/thrivinglogo.png
Rachel Tiemeyer
2017-06-12 01:04:29
2020-01-05 21:23:57
We Need to Tell Our Kids That It's Hard to Follow Jesus