One of our favorite things about summer is the fresh produce. Is there anything better than fresh corn or peaches or zucchini? Several of these items are on sale this week at Hy-Vee. As summer is winding down and fresh produce is getting less and less, the best way to save it is to bake it in something for the freezer…like Healthy Whole Wheat Zucchini Bread or Double Chocolate Zucchini Bread or Whole Wheat Chocolate Chip Squash Cake. Having these things in the freezer will be such a sweet reminder of lazy, glorious summer days.
P.S. Did you know we have a cookbook coming out? Click here to learn more about From Freezer to Table!  Make sure to check out the special gifts for those who pre-order. Take a 60 second peek inside our book here…
Sponsored by Hy-Vee (Columbia)
Monday: Four Cheese Baked Penne Pasta, Caesar Salad, French Baguette, Peaches
Tuesday: Pan Seared Steak, Roasted Root Vegetables in a Foil Pack, Blueberries
Wednesday: Use up fridge leftovers or use a freezer meal.
Thursday: Easy Breakfast Casserole Muffins, Coconutty Granola, Greek Yogurt, Grapes
Friday: Grilled Shrimp Kabobs,  Avocado and Lime Salsa with Tortilla Chips, Mandarins
Saturday: Baked Italian Meatballs, Grilled Corn, Crowd Pleasing Green Beans, Cherries
Sunday: Slow Cooker Pulled Pork, Baked Sweet Potato, Asian Slaw, Sliced Apples
(FF) = Indicates a freezer-friendly recipe. Save time and money by doubling and freezing this recipe for another dinner later. Read Freezer Cooking 101 to learn more about this helpful strategy.
Note: These menu plans are focused around Hy-Vee sale items to help our local readers save money.

Caesar Salad
French Baguette
Peaches
Hy-Vee Sale Items (through 8/12/17):
$4.99 per pound Boneless Beef New York Strip Steak Hy-Vee Choice Reserve, USDA Choice, 8 oz.
$1.38 Grimmway Farms Baby Carrots 16 oz.
$2.69 Green Giant Russet Idaho Potatoes 5 lb. bag earn 1¢ off per gallon w/purchase
$3.49 Fresh Blueberries from Michigan, pint

Greek Yogurt
Grapes
Hy-Vee Sale Items (through 8/12/17):
$3.29 Organic Hy-Vee HealthMarket Grade A Large Eggs 12 ct.
$7.99 per pound Di Lusso Premium Thin Sliced Ham lb.
2 for $5 Hy-Vee Select Natural Cheese select varieties, 8 oz.
2 for $9 Chobani Greek Yogurt select varieties, 32 oz.
$1.99 per pound Columbine Red Seedless Grapes from California, lb.
Hy-Vee Sale Items (through 8/12/17):
$1.99 per pound Pork Shoulder Roast Hormel Always Tender, lb.
99¢ Washington Red Delicious Apples lb.

<
For a step-by-step tutorial, read Polly's post about using Hy-Vee's Aisles Online. It's so easy!

Learn more about our cookbook, From Freezer to Table, and all of our fabulous pre-order gifts.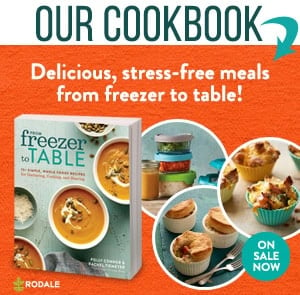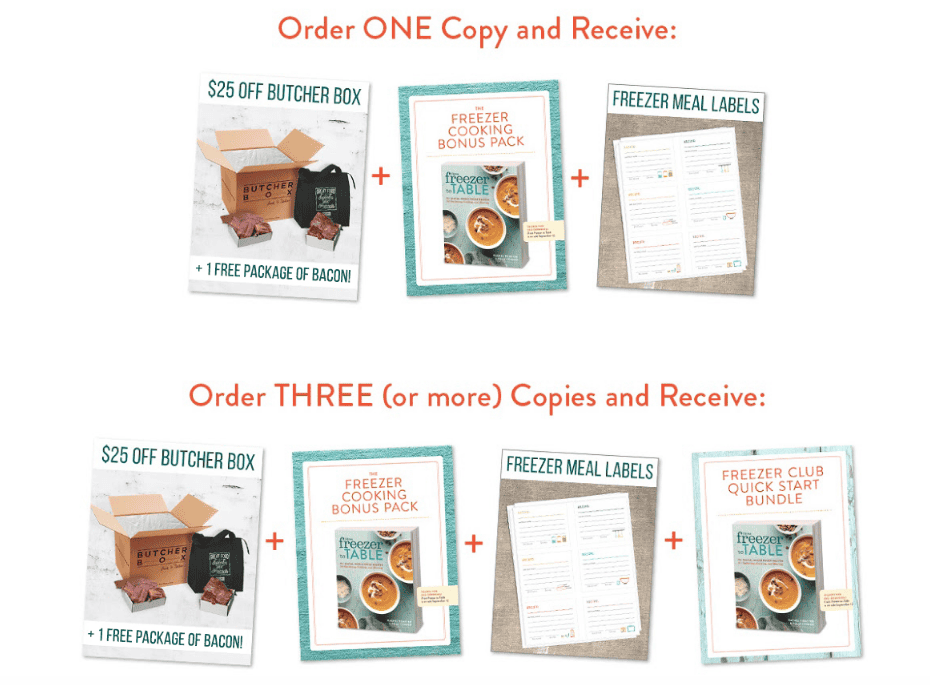 Here's an easy way to get started on saving money and eating healthier–download our free printable menu planner!