What Can a Hy-Vee Dietitian Do for You? (Spoiler Alert: You'll Be Surprised!)
Updated: 11/13/20
From their knowledgeable and friendly staff to the amazing perks for parents, Hy-Vee offers more than any grocery store around. But…did you know they also offer you personal dietitian services? How cool is that?!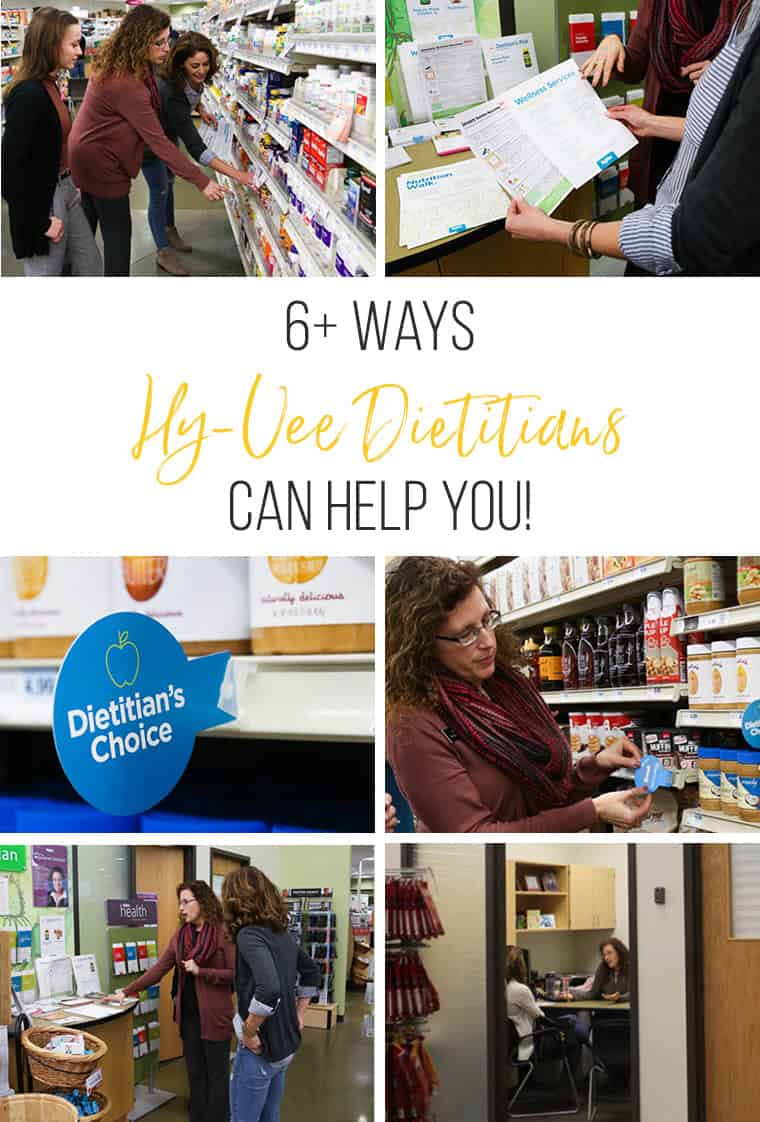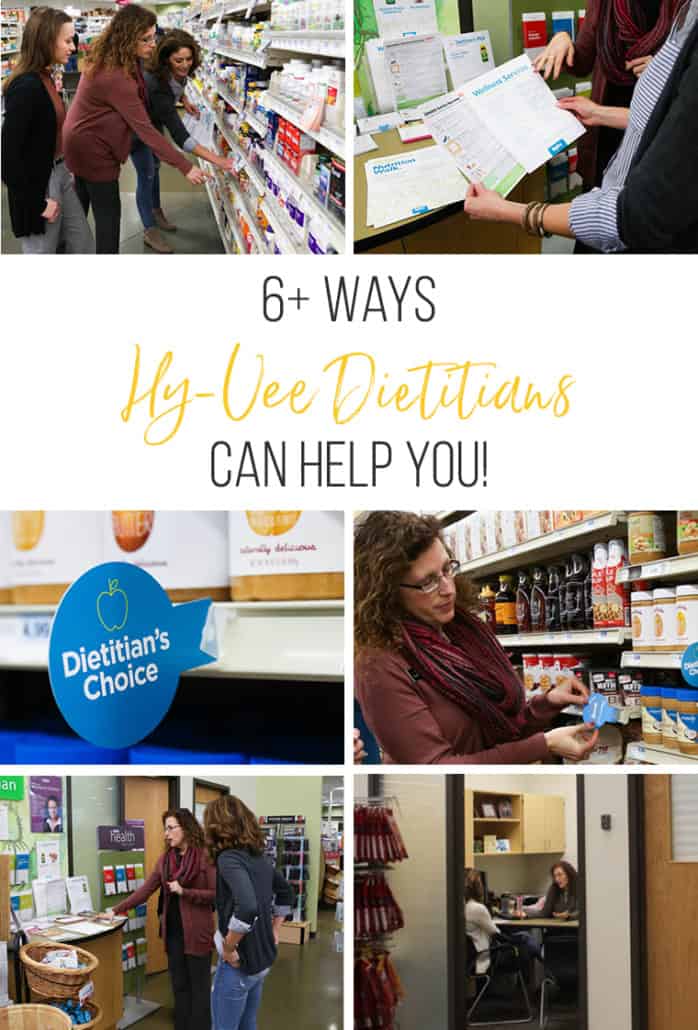 Sponsored by Columbia Hy-Vee
Each of the three Hy-Vee stores in Columbia, MO have their own full-time dietitian. So, we did a little detective work to find out what services they offer. Spoiler alert: You might be surprised how a Hy-Vee dietitian can help you!
What Can a Hy-Vee Dietitian Do for You?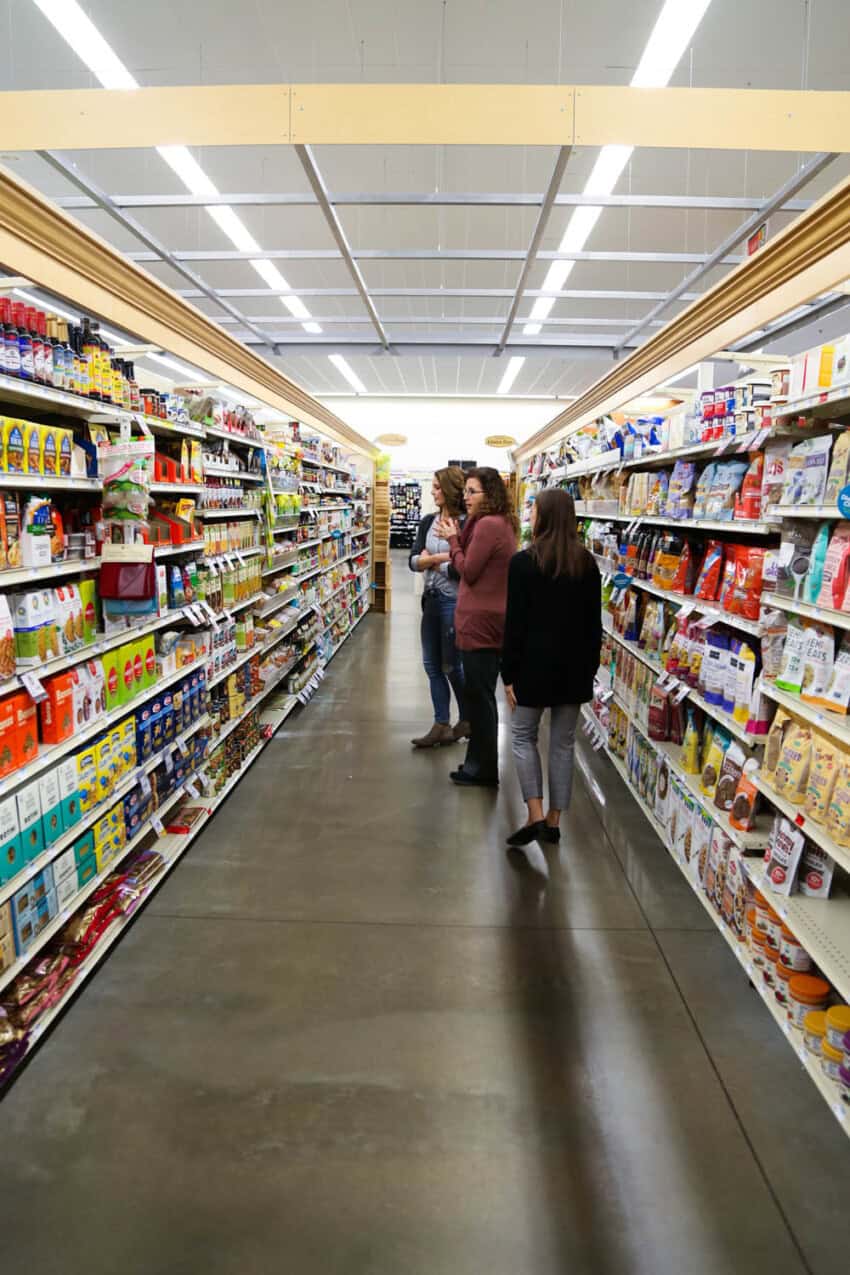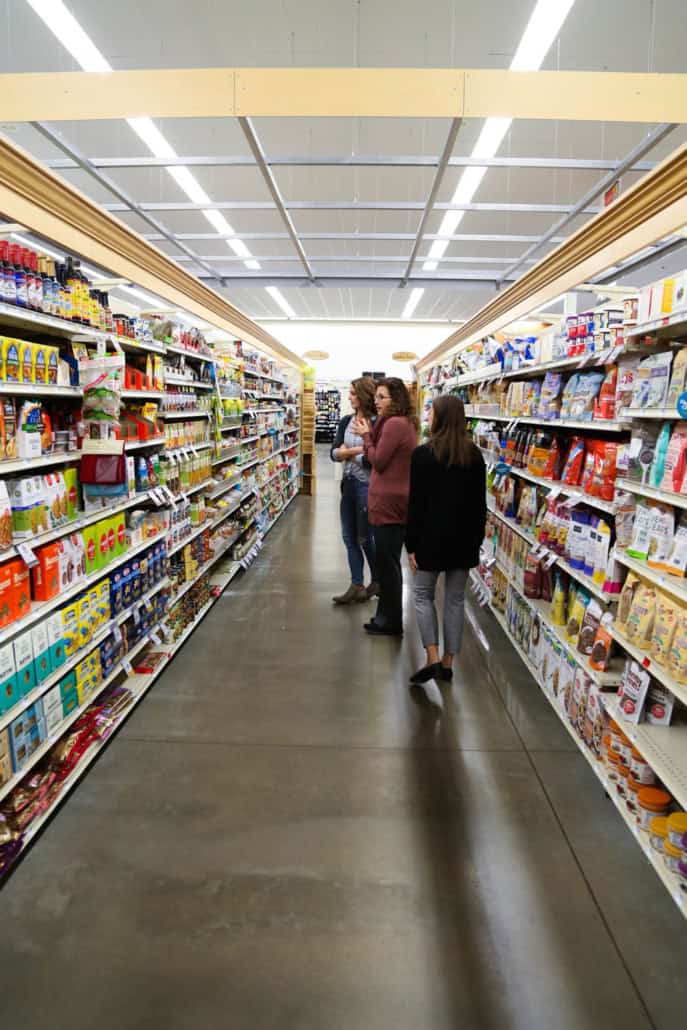 1) Answers in the Aisles (Free!)
One of the perks of having an in-store dietitian is that they are available to answer your questions about food, products, nutrition and health. For questions while you shop, request to speak with your Hy-Vee dietitian at Customer Service. He or she can even work alongside the Hy-Vee Pharmacy to answer questions about food interactions with your medications or to help you find the right supplements! Depending on the complexity of the issue, a dietitian will either help you out right away or set up a consult if more time is needed.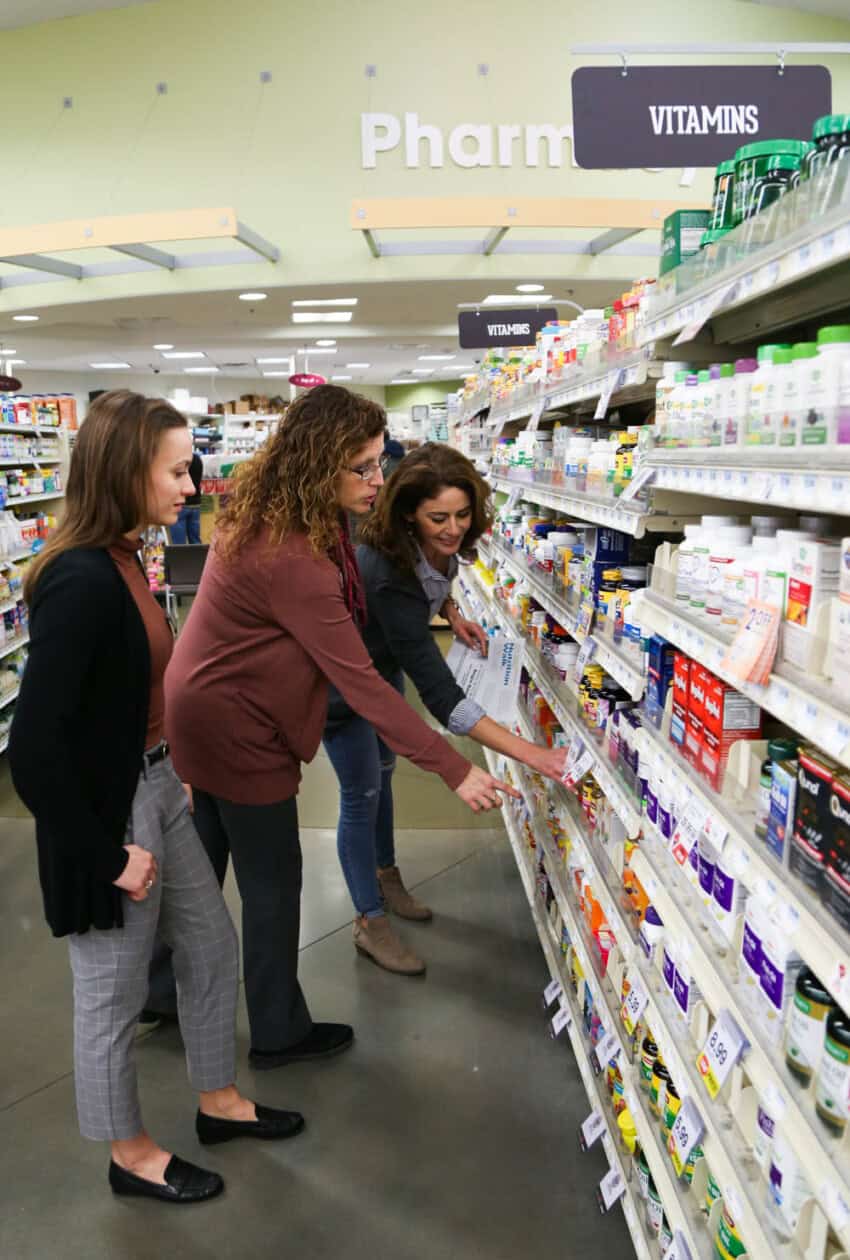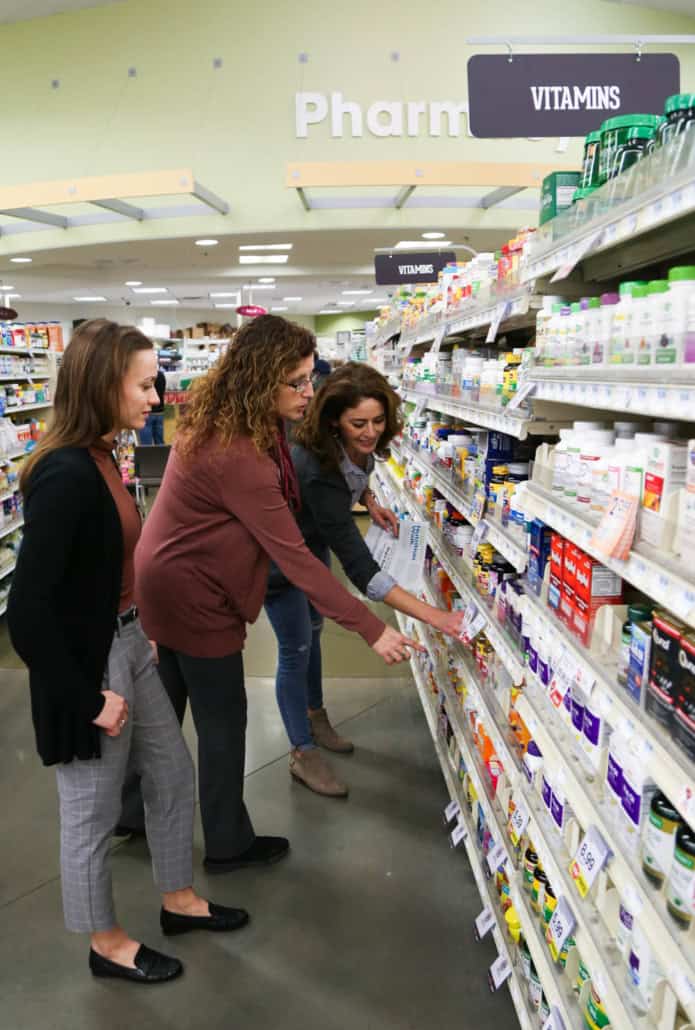 2) Personalized Shopping Assistance and Store Tours (Free!)
"The most unique nutrition service Hy-Vee dietitians offer are grocery store tours. I've worked in a hospital, in an outpatient clinic, and as a contract dietitian doing home visits, but only as a retail dietitian for Hy-Vee have I been able to help people apply what we teach them where it matters most–where they buy their food." – Hy-Vee Dietitian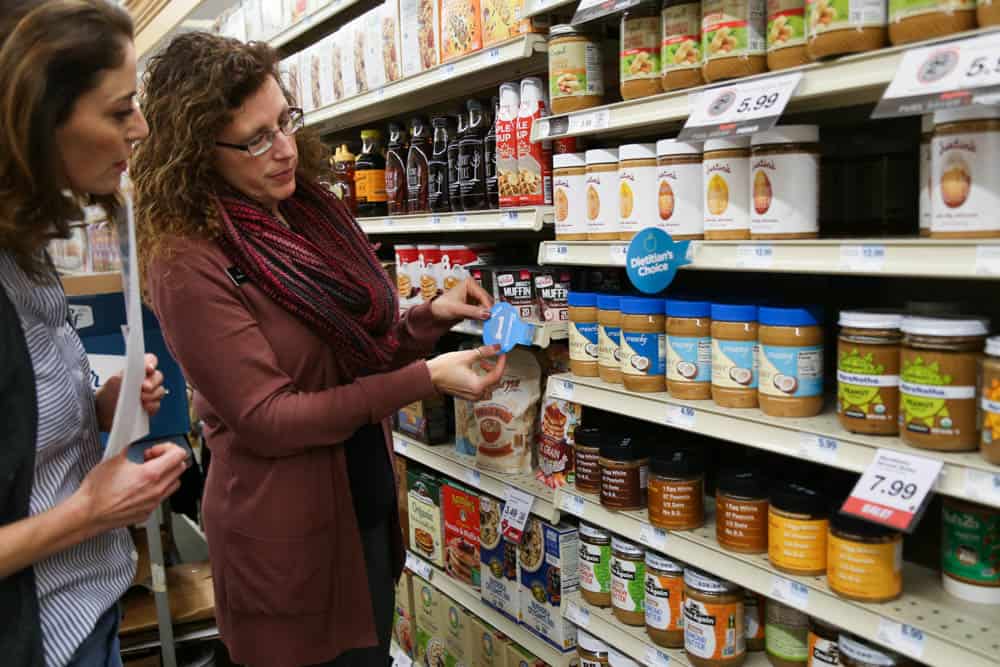 Imagine this: a health expert shopping with you around the store helping you make informed choices on what to buy and not to buy in order to meet your healthy goals. Whether it be eating gluten-free, meal planning around certain allergies, moving to a more whole foods diet or just gaining more knowledge, a dietitian is available to walk around with you. She or he will show you where you can find certain foods and help you understand the nutrition labels.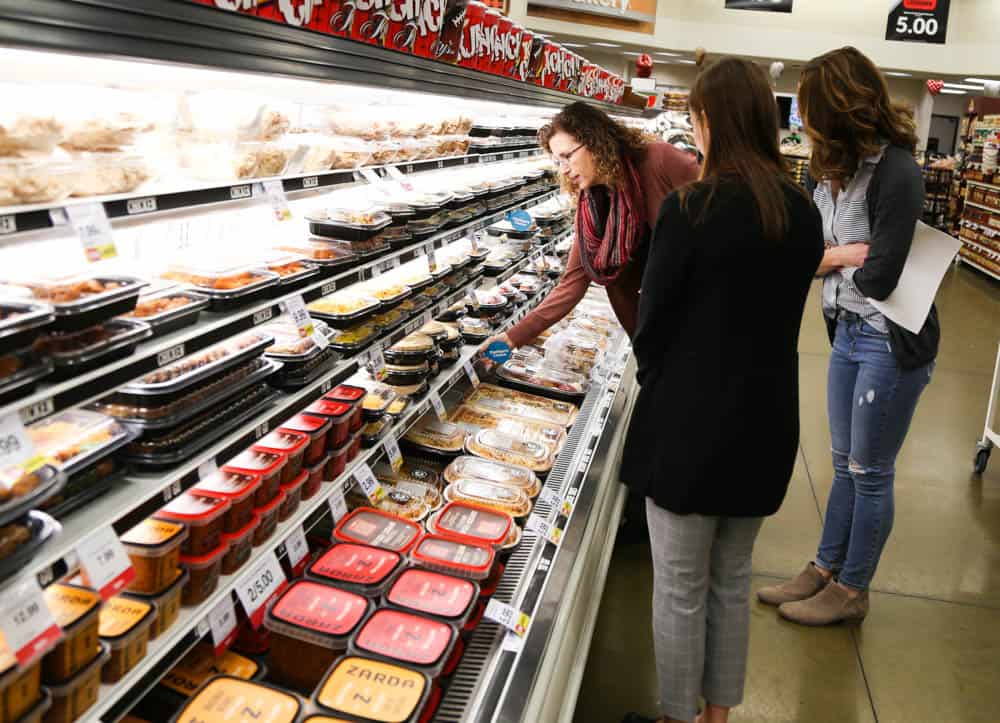 We really enjoyed our free store tour with Paula at the Rock Bridge location last week. The best part is that it's all for FREE! To set up your one-on-one visit or the sign up for a specialized store tour, like a Diabetes Store Tour and Heart Healthy Store Tour, just contact the dietitian at your store (see contact info at the bottom of this post).
3) Shopping Guidance Through Info Around the Store (Free!)
Did you know your Hy-Vee dietitian has already put a lot of work into helping you live a healthy life just through the information provided throughout the store?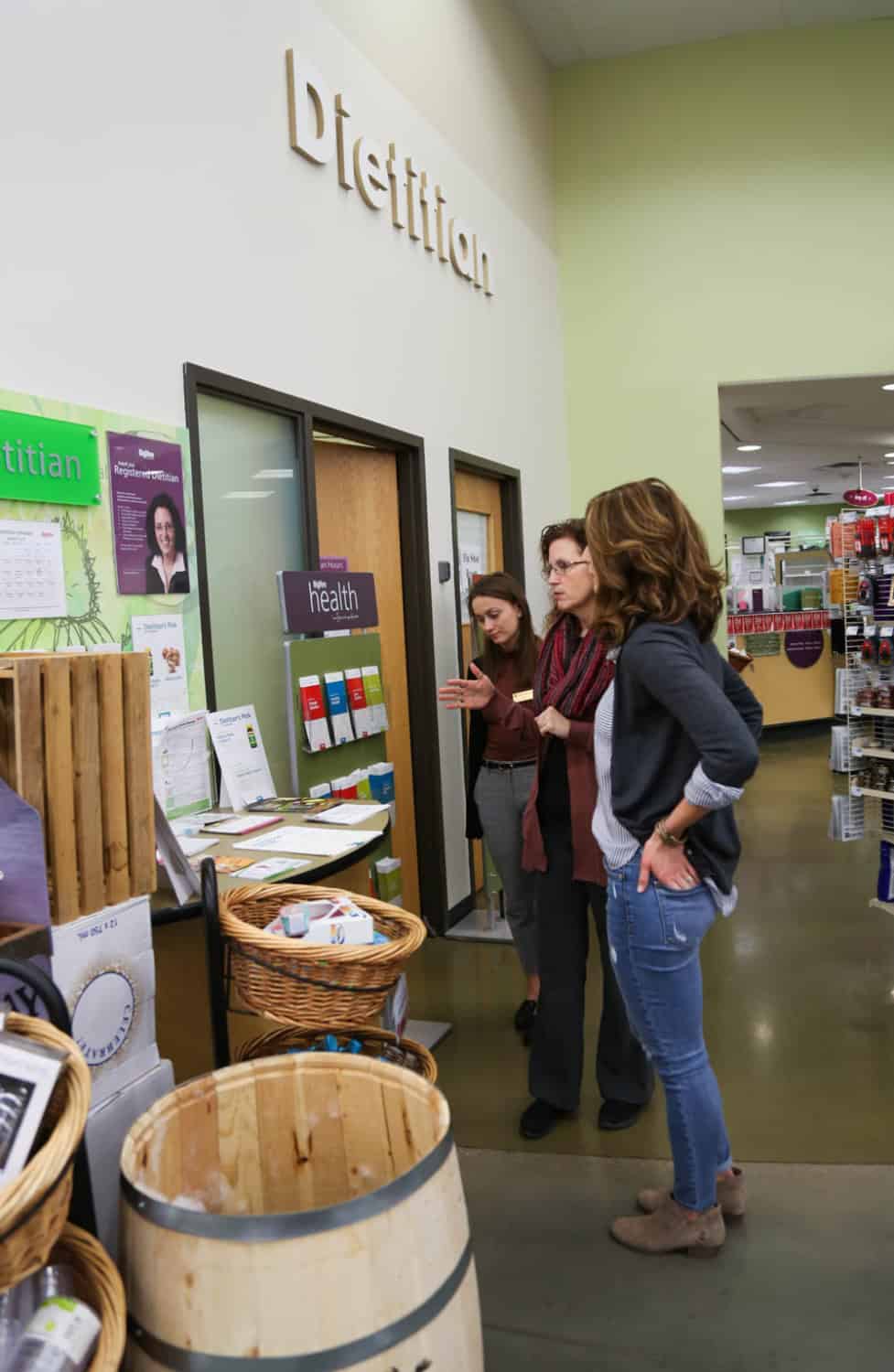 First, be sure to swing by the desk near your dietitian's office for TONS of free nutrition information, coupons, healthy recipes, and information about their upcoming events. We couldn't believe the amount of guidance available through the brochures alone.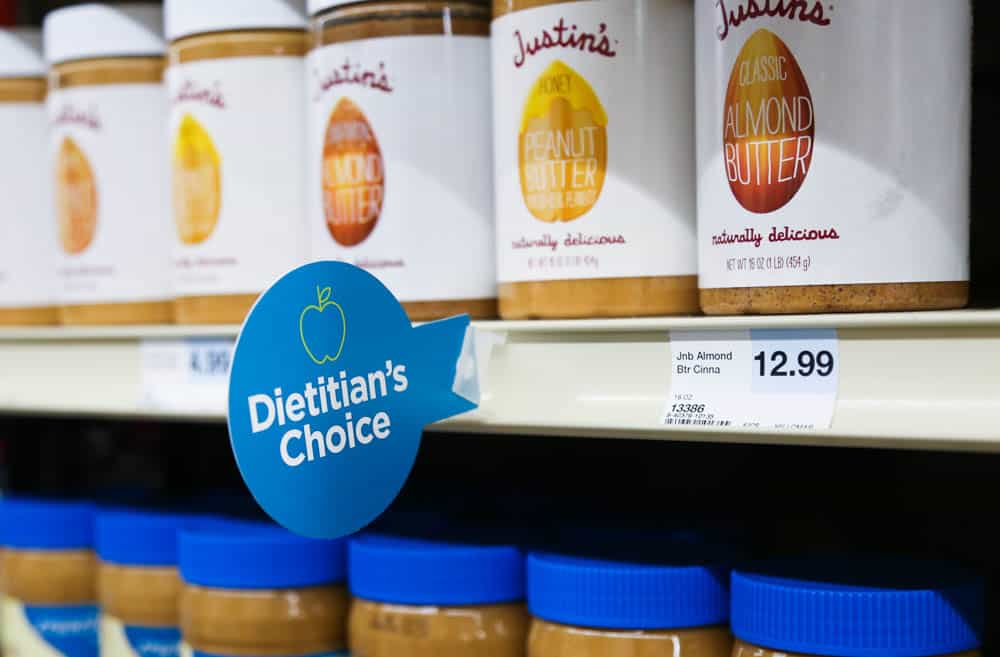 Next, keep your eyes peeled for some important signs and stickers bearing the dietitian's "stamp of approval" on it. These indicate that a registered dietitian approves that product, usually because of great nutrition, quality, and taste.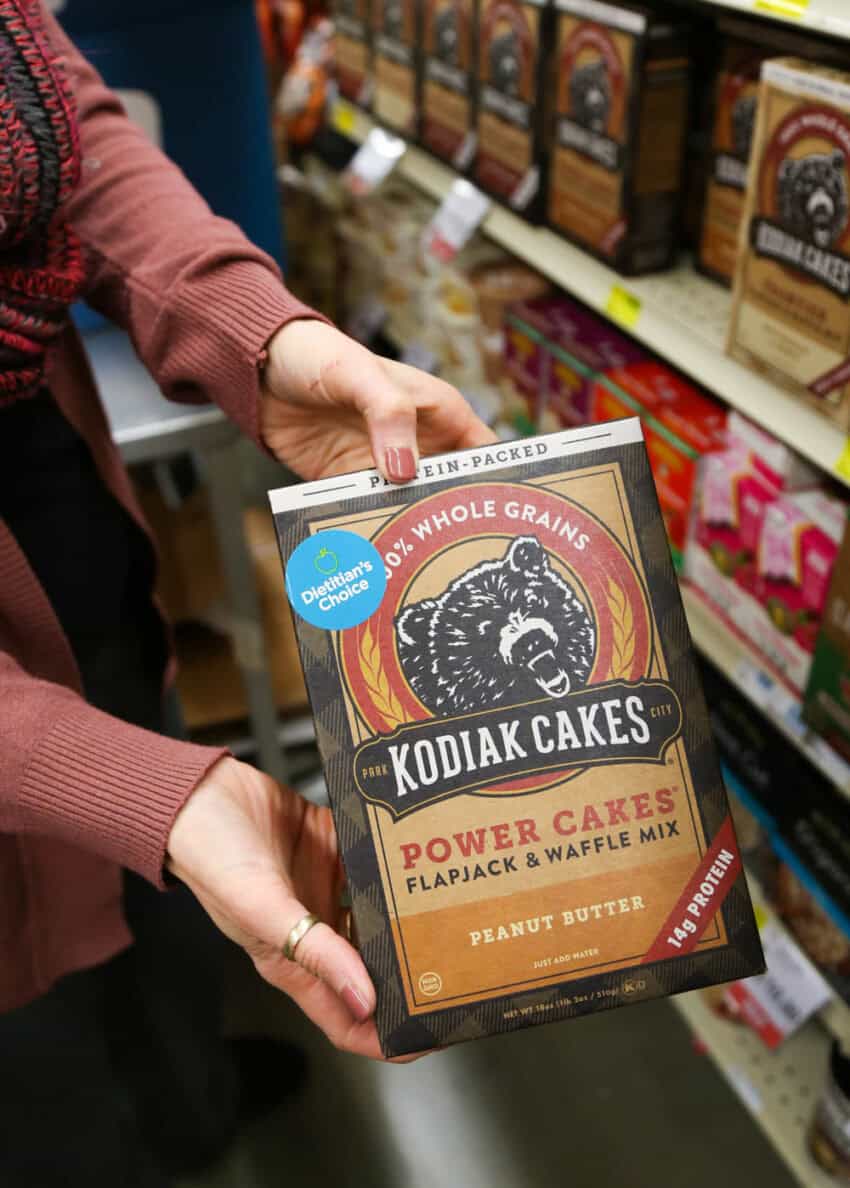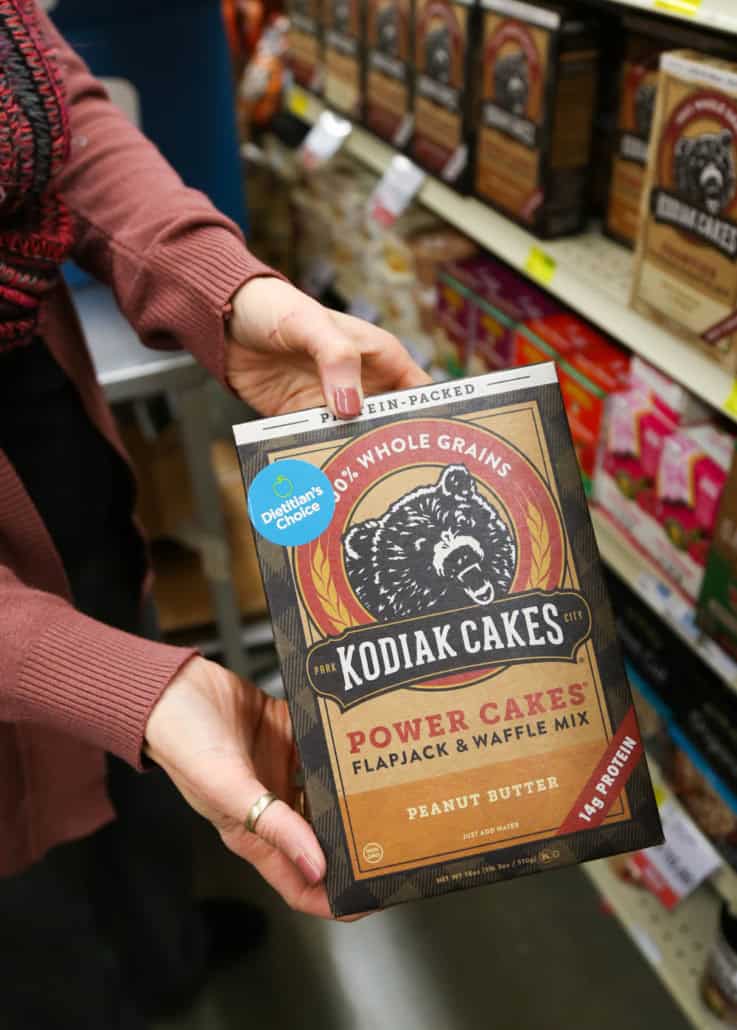 They often put these stickers on their favorite healthy products and snacks to help customers make better informed decisions at the grocery store.
4) Individualized Nutrition Counseling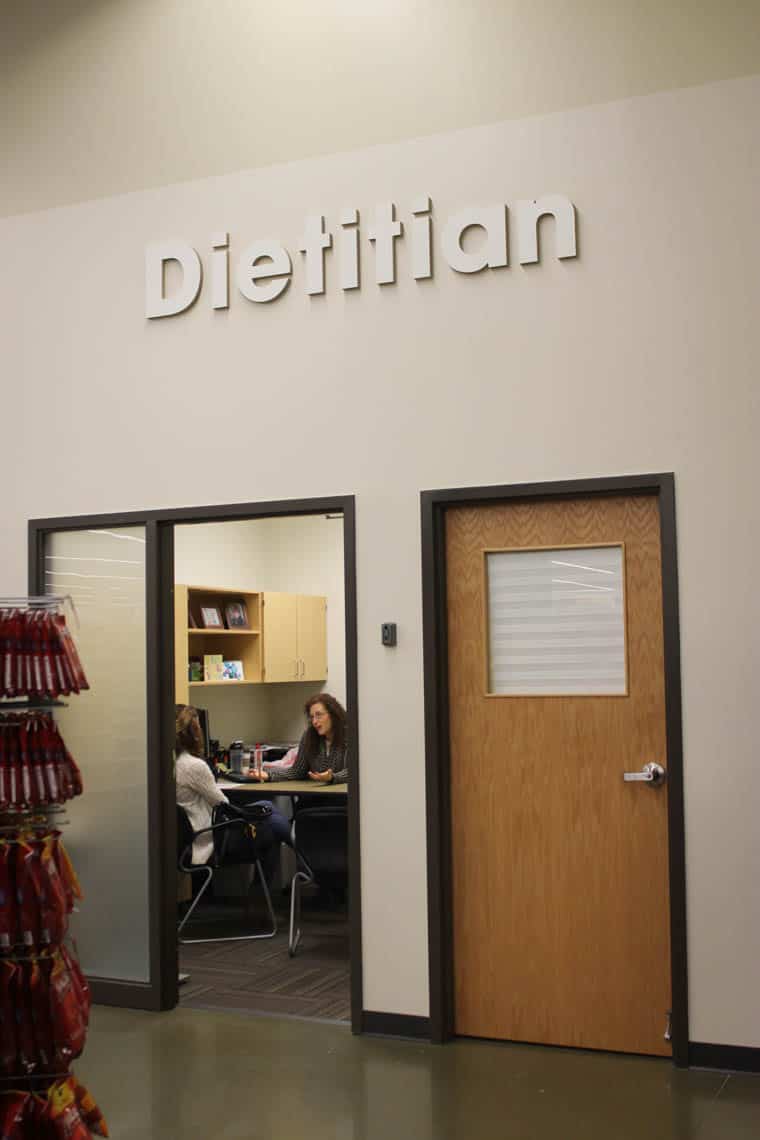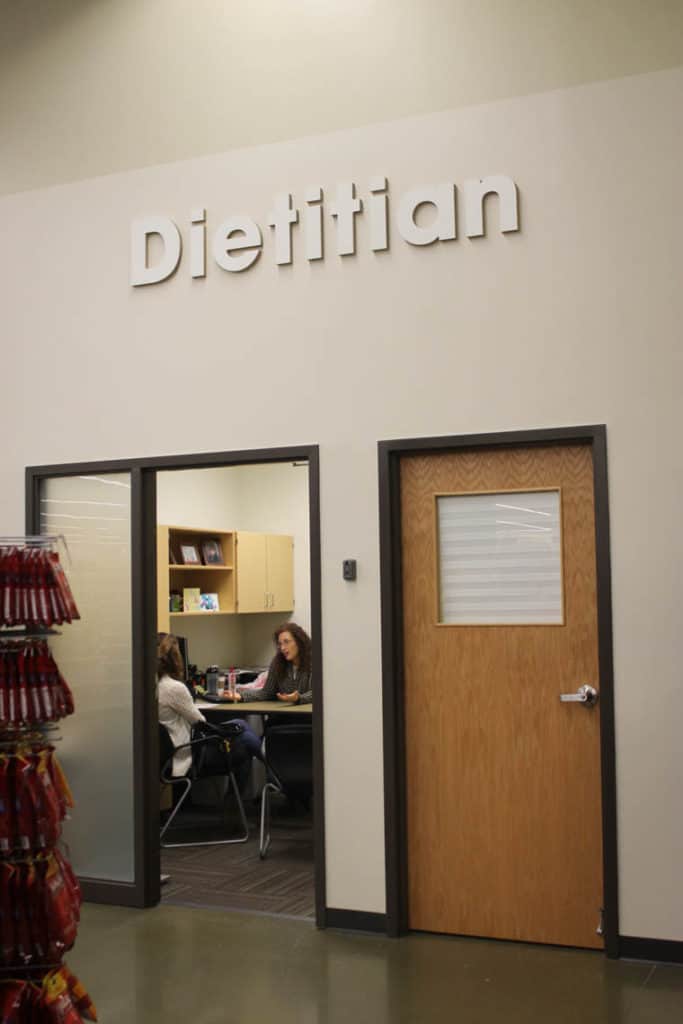 The dietitians at Hy-Vee offer nutritional counseling on an as-need basis. Whether you simply want to learn how to feed your family healthier meals, want to lose weight or talk through any other dietary restrictions, the dietitians are available for this and will cater the consult specifically towards your needs.
"There is a big difference between writing a meal plan with arbitrary products for someone diagnosed with diabetes and being able to help them grocery shop and actually hold the product in their hands. In having the products right in front of them, we can insure they understand the nutrition fact label and why we recommend the products we do." – Hy-Vee Dietitian
This can be especially valuable for those who have specific health needs. If referred by a physician, health insurance can be applied to this service! Contact your store's dietitian for pricing and more information (contact info below).
BEGIN is a 10-week healthy lifestyle and weight management program led by your Hy-Vee dietitian. This in-store, group or individual program emphasizes weight loss, exercise and eating for good health. Additionally, the 10-session program includes a cholesterol and blood glucose screening at the beginning and end of the program to help you track your progress. A one-week meal plan is included. Learn more here or contact your store's dietitian (see below) to ask questions about pricing and the program.
6) And More Perks…
It seems like the list of what Hy-Vee Dietitians do goes on and on. A few others worth mentioning are:
Group Nutrition Classes in the store and throughout the community
Cooking classes for kids
Health Screenings
Food samplings…and more!
Be sure to check your dietitian's webpage below to see a calendar of all events.
How to Take Advantage of Hy-Vee Dietitian Services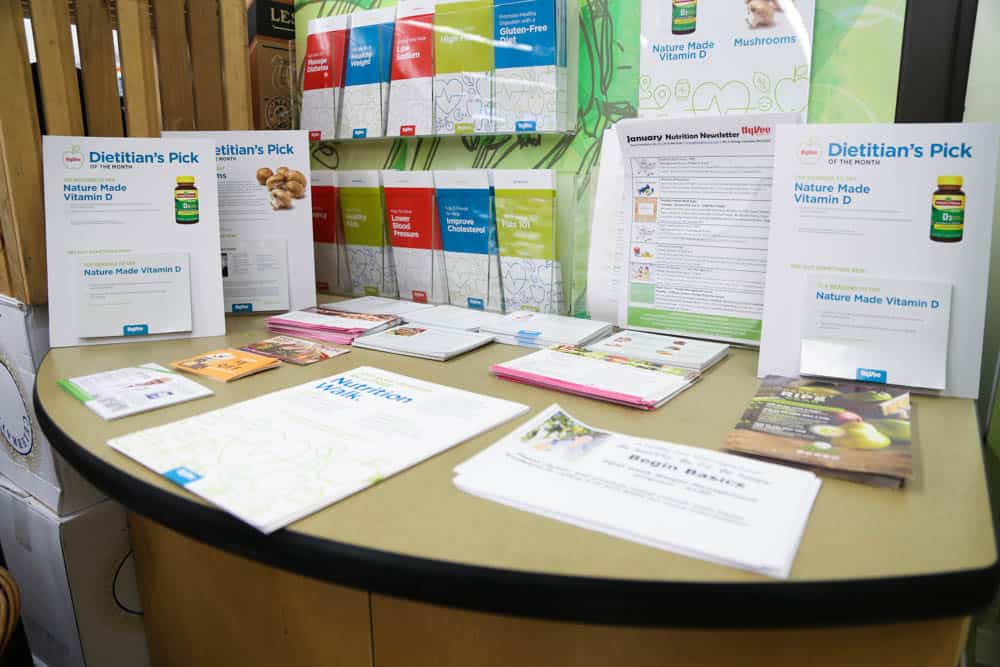 Wondering how to take advantage of the services at our local Columbia Hy-Vee locations? Simply reach out to the dietitian at your local store. Listed below are the Columbia Hy-Vee locations, dietitians' names, and links to their contact information. They will be more than happy to answer your questions!
Columbia Hy-Vee Dietitian Contact Information
573-447-0133
Other Hy-Vee Services and Perks