When I was pregnant with my first baby, I was very much looking forward to registering. I couldn't wait to pick out all the fun baby gear that we would soon need. As I geared up to traverse the aisles, I quickly realized how little I knew about what I actually needed. I left the store frustrated, and feeling totally inadequate to be a mom.
Since my baby-buying experience was less than ideal, I have formed strong opinions on the matter. Now that I've got experience with two infants and as someone who is always looking for ways to save a buck, I was interested to read the Crib Sheet by Angela Wynne of Baby Cheapskate. After reading through her thoughts and tips on how to save money on baby gear, I think Angela and I would be good shopping friends. She shares a lot of practical advice that is worthy of sharing and commenting on.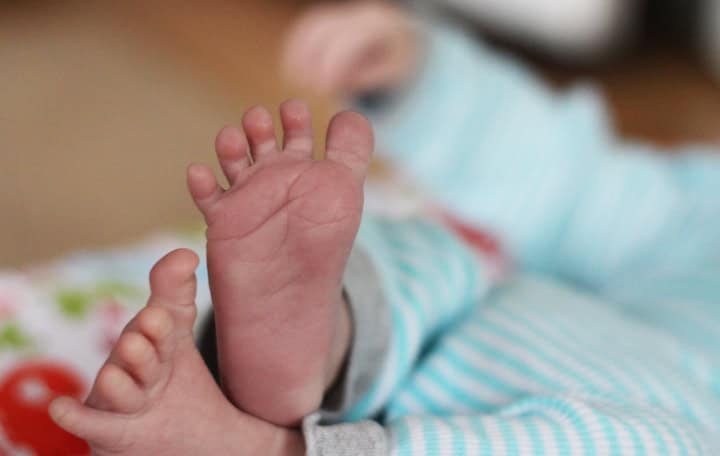 What should you register for?
As a first-time mom, this was one of the most discouraging parts of pregnancy for me. Because I wasn't sure of what we wanted or needed, I put a lot of items on my registry. But while Angela recommends registering minimally, I would say to start out with a lot of stuff on your list.  After that, talk to experienced moms who can help you decide to remove the unnecessary items. You can always return items you don't end up using (which is why it's important to not take the tags off of things before you use them!). In addition to that, most stores offer a discount on items you registered for and didn't get, so why not add stuff to the list?
How can you figure out what to buy?
In addition to thinking through the bare essentials, as Angela recommends, my biggest recommendation is to talk to other moms before you buy anything. Have them look at the registry and tell you what you actually need, and what you can get away with not having. I learned so much simply from sitting down with a friend who had a baby and talking though my registry, item by item. As a first-time mom, so much of the baby gear was foreign to me, so it helped to have an interpreter.
What can wait?
The reality is, you don't need a lot of baby gear in the beginning. Newborns are simple creatures. We tend to complicate things when they are just fine with a fully belly and being cozy. There are a lot of items you won't need in the beginning. I agree with Angela: You can wait to buy a lot after your kiddo is born. Wait for a sale, or even keep an eye out for a good second-hand deal.
What do you need when you leave the hospital?
I'm a planner, so I like to have things in order ahead of time. While I had most of my baby gear in place about a month in advance, Angela puts it best when says all you really need is a car seat and then the essentials to get through a few days if you don't want to be going back and forth from the store.
What are the best ways to save?
Now you're speaking my language.
First of all, I agree with Angela in that borrowing baby gear makes so much more sense. I know that, as an excited new mom, I wanted to have my own stuff. Now that I have two kids, I see how silly it is to buy something expensive that will only be used for a few months.
I save a lot of money by swapping baby gear with friends. We are currently borrowing a swing, bouncy seat, baby carrier, toys for my older daughter, and even some newborn clothes. It just makes sense to borrow.
If you don't have the luxury of borrowing, I highly recommend buying things secondhand. Babies don't wear stuff out; they outgrow stuff. Almost everything you need for a newborn can easily be found secondhand online or at garage sales.
Angela gives a good tip on stocking up on consumables (diapers, wipes, etc.) when they are on sale. I haven't been so good at this. but could see it saving some dinero if done right.
When should you save or splurge?
I'd recommend splurging on things you can see your family re-using with each kiddo to come, if you're planning on having more. If it was something we knew kid #3 could potentially be using, we thought it was worth the extra money to get something that will last — so we spent a bit more on strollers, a breast pump, a crib, and a few other large items.
However, it is wise to make purchases slowly. You'll know eventually if you really need that double jogging stroller or not. After a few months of doing the mom thing, you learn what things are worth the extra money and what things you could easily do without. Again, this info can be gleaned from experienced moms — so tap into that resource if you can.
OK, mamas. I know you have opinions. I'd love to hear back from you on these matters. Anyone want to share what they have splurged on?
This post is part of the Absolute Beginners editorial series, made possible by Pampers and BlogHer. Our advertisers do not produce or approve editorial content.