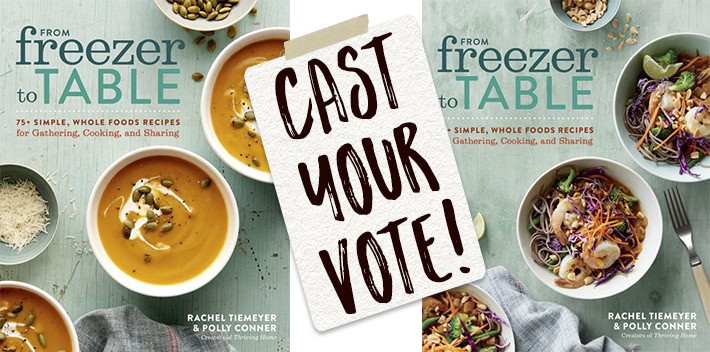 As you probably know by now, we have a cookbook in the works that is set to be released this September. Read more about the whole cookbook writing process here if you want.
But, we've got a big problem, dear friends. We love both of these book covers for different reasons and simply don't know what to do.
Yes, we are probably crazy for doing this BUT we are putting decision of which cookbook cover to use in YOUR hands. I repeat, Thriving Home readers are going to decide which cover we will use for our cookbook! No tricks. No signups. We genuinely want to know which cover you like better.
So imagine yourself perusing the cookbook section in Barnes and Noble. Which cover would make you want to reach out and pick up this book?
Option #1?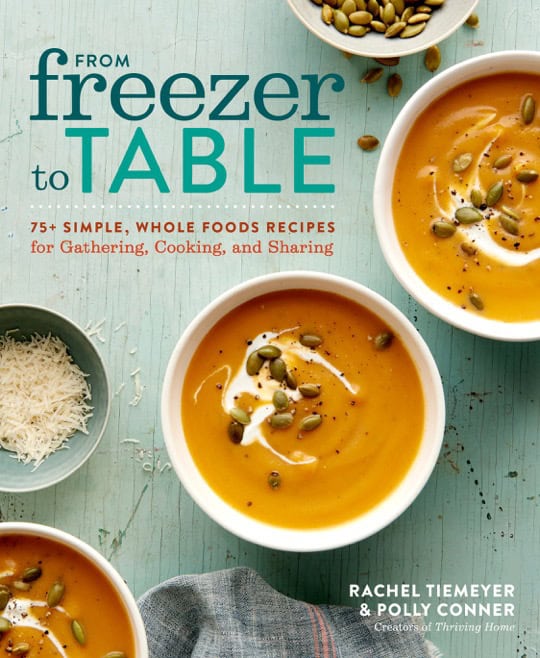 Option #2?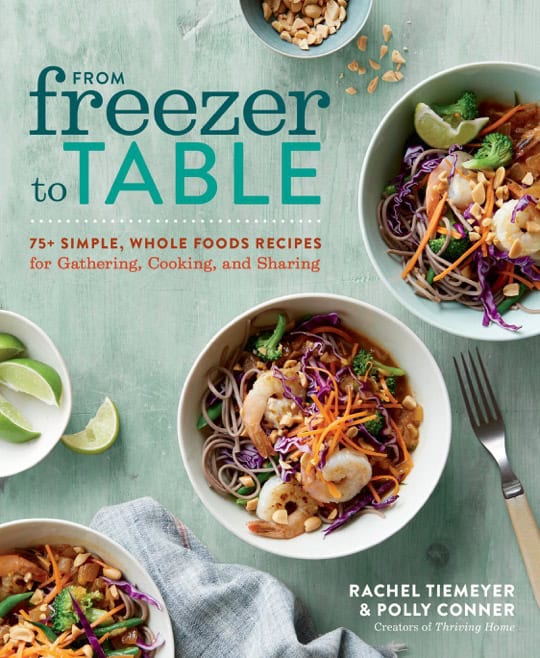 We created a very simple voting form on google that will only take 10 seconds of your time. After you vote, leave a comment below and let us know why you voted the way you did. We'd love to hear your thought process.
Voting ends THIS Friday (February 10th) at 11:59 p.m. We will announce the winner next week.
Won't it be fun to be browsing through a store and see the cookbook cover that you had a part in? Excited to see what you guys pick! We will announce the winner next week.