Will You Ever Include Nutrition Information on Your Recipes?
Why don't you offer nutrition information on your blog recipes? Will you include nutrition stats in your next cookbook? We get asked these questions fairly regularly.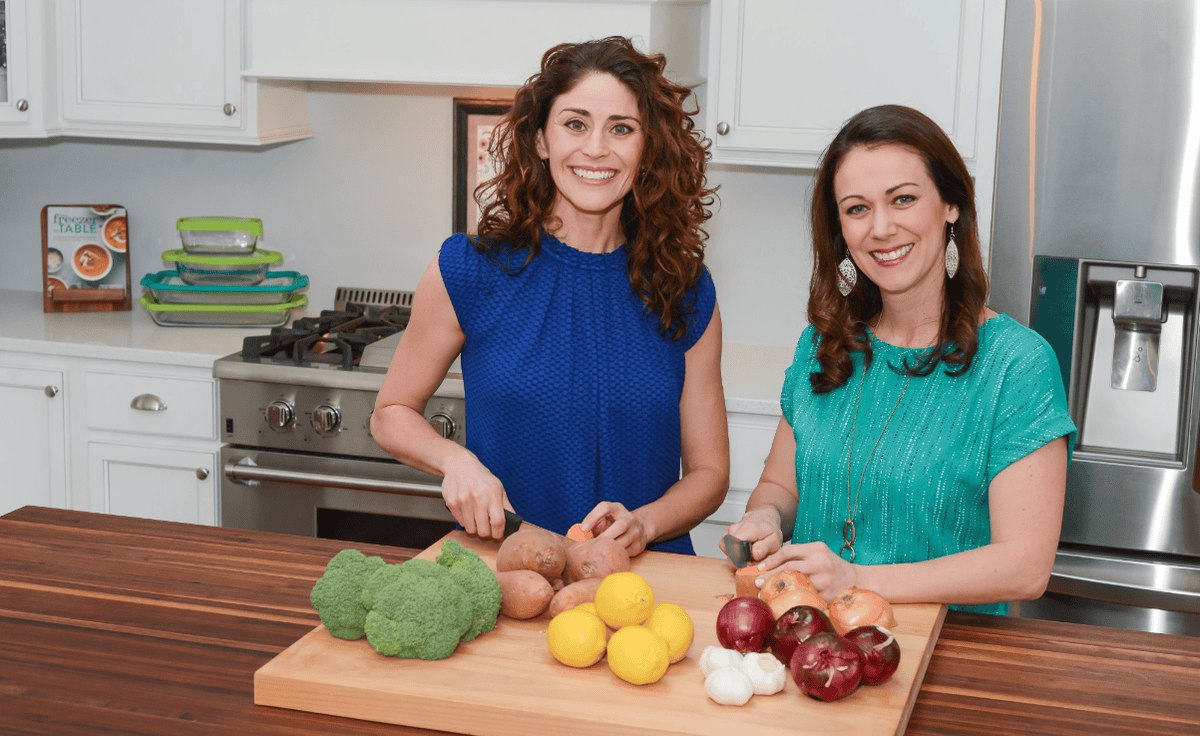 One of our top values at Thriving Home is serving the needs of our readers. I realize that nutrition stats are important to many of you for various reasons, from serious health issues to watching your weight. So, we have thought a lot about offering this additional info on each recipe.
However, at this time, we've chosen not to include nutrition information on our recipes for three reasons:
1) The first is that we can't promise accurate nutrition stats.
There are three factors that account for that:
Many of our recipes have an approximate range for one or more ingredients. (i.e. 1-1.5 pounds chicken breasts).
Many of our recipes yield a range of serving sizes (i.e. Serves: 4-6).
The nutrition content will depend on the brands of some of the ingredients you buy (i.e. salsa, chicken broth, yogurt, etc). We cannot account for all brands.
2) Secondly, our definition of "healthy" isn't built around tracking and consuming the right numbers. We also aren't about eating low-fat foods or cutting out food groups. We're about cooking tasty homemade food and eating it in moderation. We're about cooking with as many unprocessed, organic and/or local ingredients as possible and including a variety of:
vegetables and fruit
whole grains
healthy fats (Here's a helpful post about healthy fats.)
local, organic, and grass-fed meats
By simply making homemade meals for your family, you are cutting out loads of sodium, sugar, and harmful trans-fats that come from fast food and frozen pre-made store-bought foods.
3) Lastly, on a personal note, I'm not excited about offering nutrition stats because of my struggle with food in the past.
In my 20s, I used to obsess over calorie counting, and I beat myself up almost daily for messing up. My relationship with food, self-image, and exercise were unhealthy and fueled by an obsession about nutrition stats. I have pages and pages of detailed journal notes about what I ate each day and how much I exercised during those years. Crazy, right? Ironically, the more I worried about it, the more I struggled with my weight. Nutrition counting only fueled my twisted thinking and complicated relationship with food and exercise.
I know my story is not the case with some of you who ask for nutrition facts. But, I do think our nation has an unnatural obsession over calorie-counting and dieting that I personally do not think is wise. I hate the thought of someone else going through the darkness–and I really do describe that struggle in my life as darkness–that I experienced.
What am I passionate about? Helping others eat well and have a healthy relationship with food. Over the past decade, I've learned three things that have helped me to love food in the right way, maintain my weight, and not obsess over nutritional stats:
Cooking and eating at home connects me with what goes into my food and has taught me discernment about what I put in my body.
Using real food ingredients (vs. processed junk) helps me naturally feel full and satisfied more easily. I also just feel better!
Enjoying all foods in moderation means I don't have to set up rules for myself to break. I believe food is a gift from God meant to be enjoyed, but not be enslaved to.
These three tenets of my food philosophy have pulled me out of the hamster wheel of calorie counting and calorie burning that used to run my life.
Polly shares these same values, and that's why you'll see our Recipe Index reflect them. In fact, we love to use the phrase "real food meets reality", when it comes to our style of cooking and eating. We try to cook at home and eat real food, but we give ourselves grace and don't sweat the small stuff.
I hope our recipes can free you up to enjoy all food in moderation, feed yourself and your family well, and encourage a healthy relationship with food, too.
https://thrivinghomeblog.com/wp-content/uploads/2018/04/Screen-Shot-2018-04-04-at-10.22.22-PM.png
659
958
Rachel Tiemeyer
https://thrivinghomeblog.com/wp-content/uploads/2019/10/thrivinglogo.png
Rachel Tiemeyer
2018-04-09 01:00:00
2020-01-05 15:00:05
Will You Ever Include Nutrition Information on Your Recipes?