Wood Pallet Christmas Tree
Updated: 11/13/20
This post may contain affiliate or sponsored links. Please read our disclosure policy.

Check. It. Out!
I am so proud of my dear hubs for making this Christmas tree out of a leftover pallet. It is serving as a welcoming front porch decoration this season. I love it!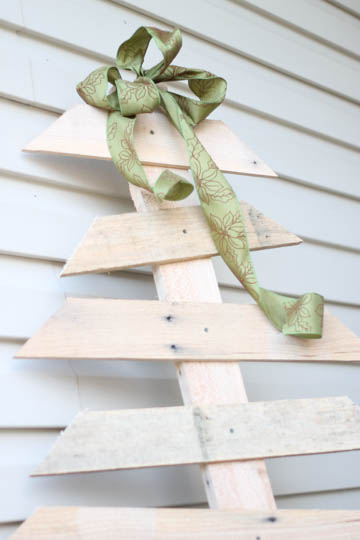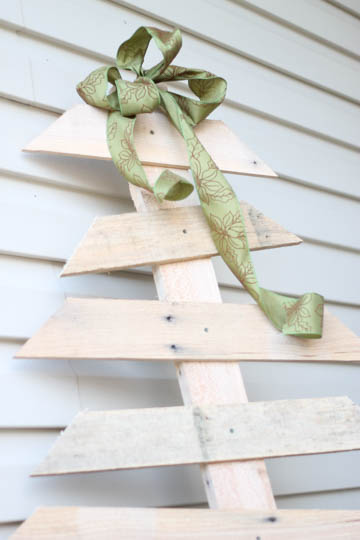 He actually used 1.5 wood pallets to get the job done so don't let the picture deceive you too much if you are thinking about using the idea.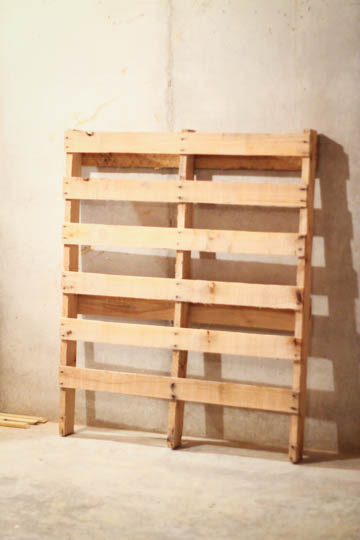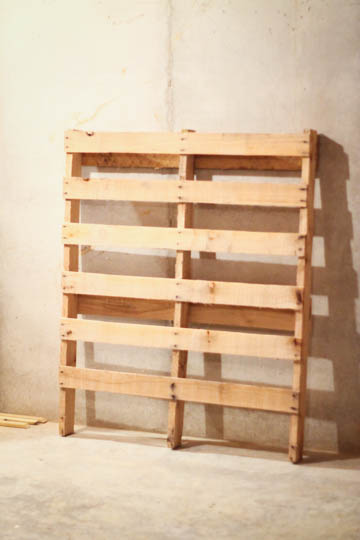 The project began with a lot of loud hammering coming from his work shop. Luckily he wasn't taking his frustration out but simply separating the wood pallet into planks to use. Well, as far as I know that's all he was doing…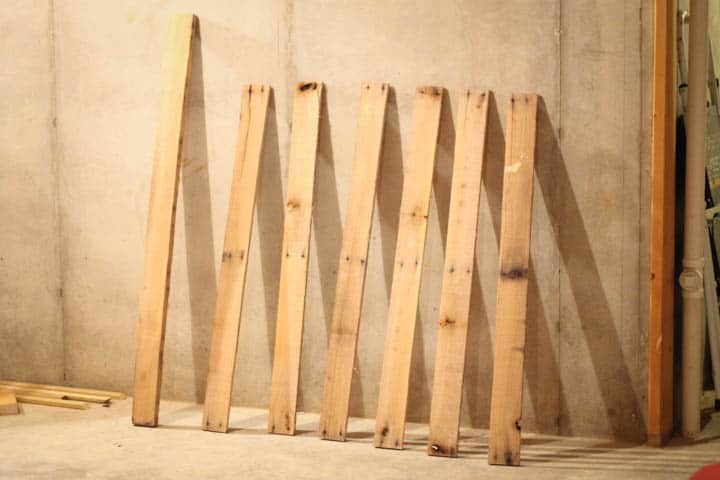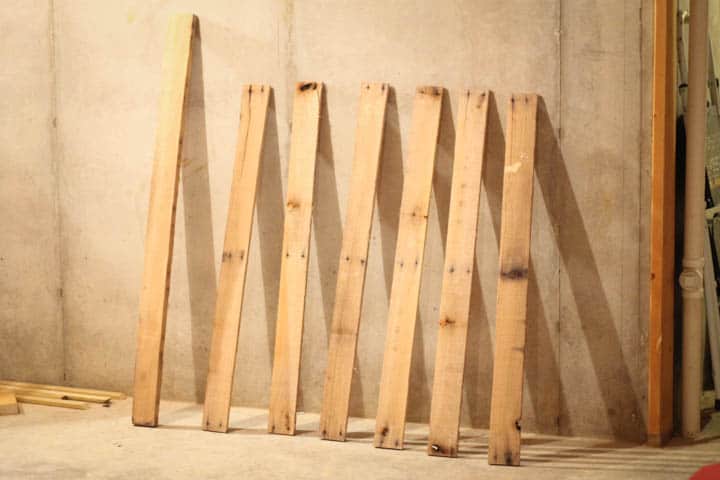 After he got the planks separated he did some measuring and cut the pieces into angles.
Instead of cutting each piece a different size, he actually took two boards at a time and cut them the same length. You can't really tell he did this in the final project though.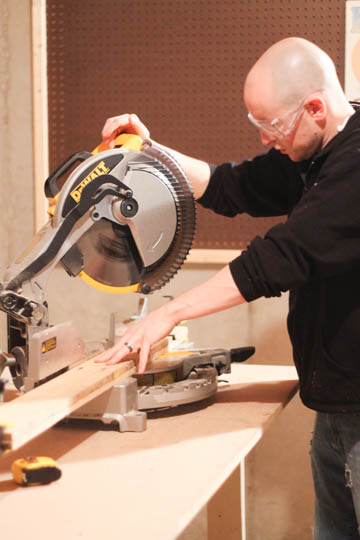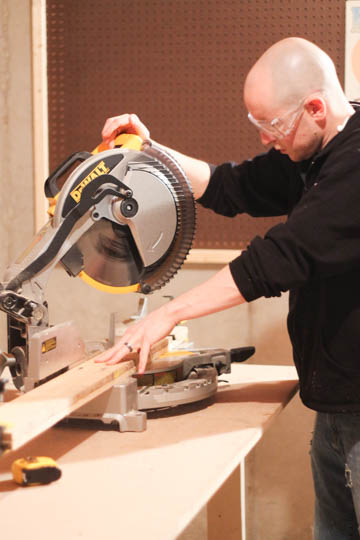 Next, with some consulting from his dear wife, we lined them up on the "tree trunk" to make sure they all looked OK. The original vision was to have them all straight but when I saw them a little angled I liked it even more. I think since the wood is quirky and imperfect, the slanted angles go well with the feel of the project.
Austin was skeptical about this idea but it proved to turn out pretty cute.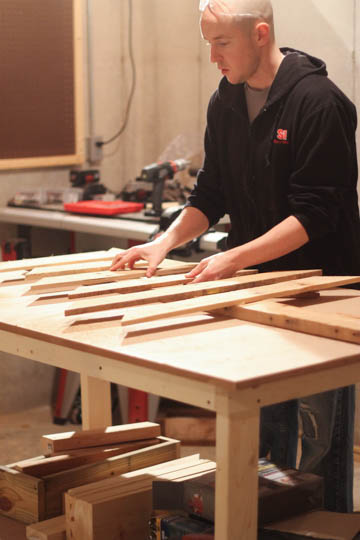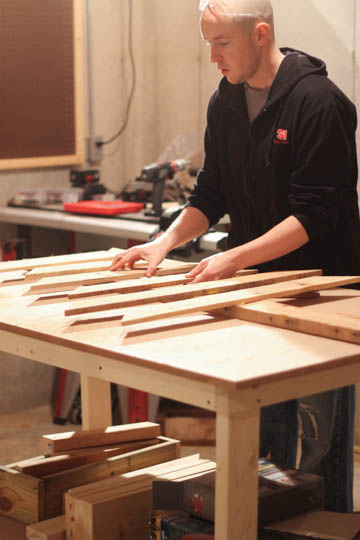 Using one screw per plank, he secured the pieces in.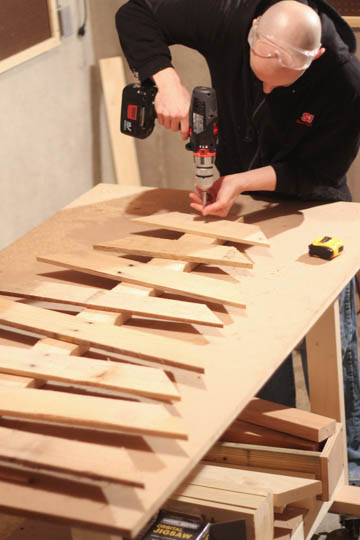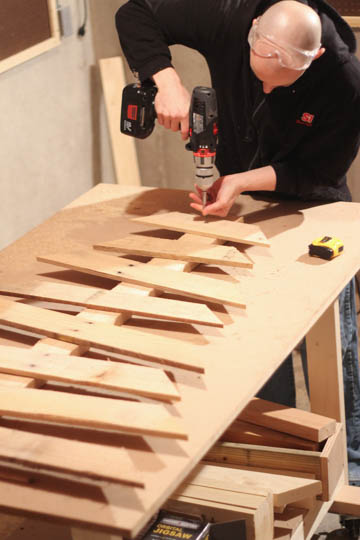 I added the bow 🙂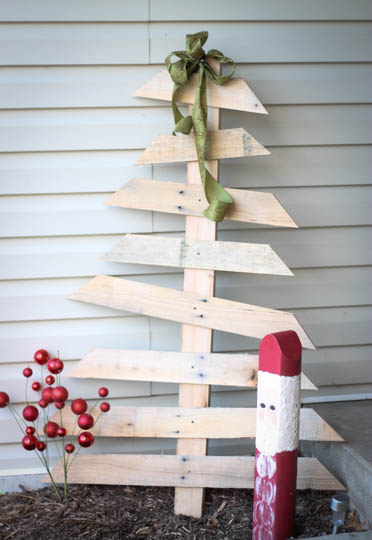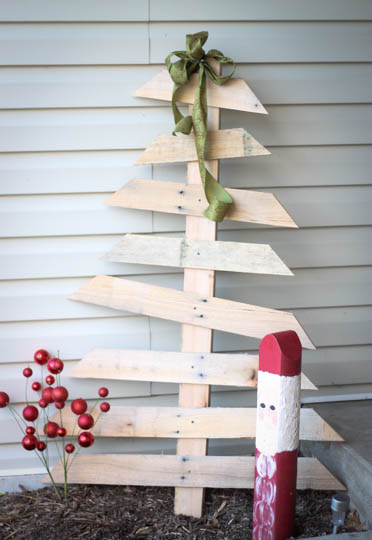 I think this piece will serve us well for many Christmases to come!
Make sure to check out our other wood pallet project that is serving as a display for recipe books and aprons.