A big hello to Sweet Cayenne Cookbook Club members!
We are so honored that you are cooking through From Freezer to Cooker right now and hope it's a blessing to you. We wanted to share a few freebies with you as a thank you! You can also find out how to connect with us, in case you have questions along the way.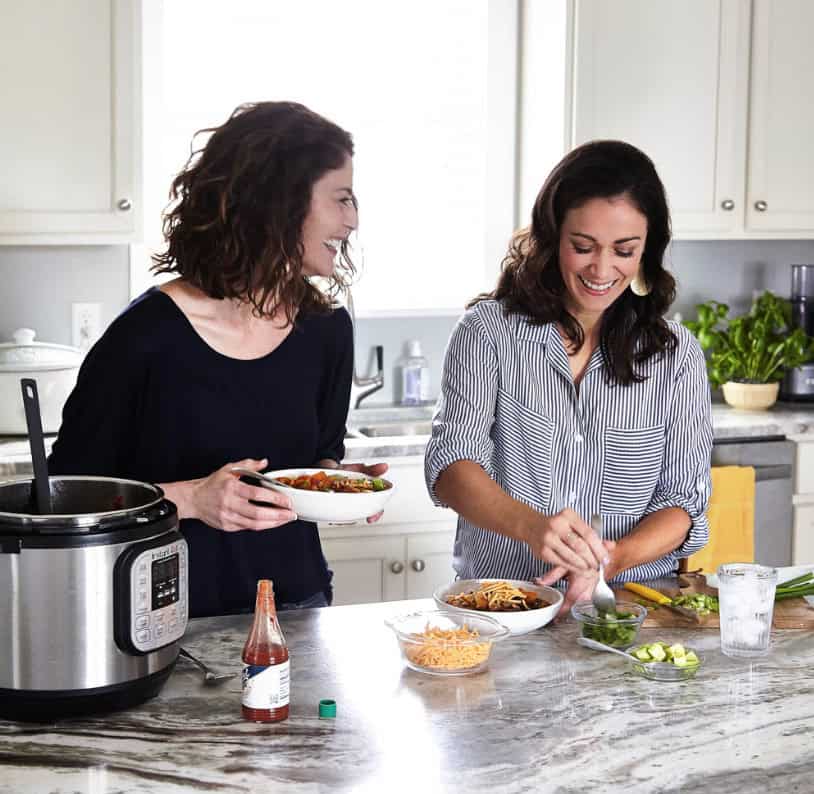 FREEBIES FOR YOU
Freezer Labels – We want to gift these labels to you, so you can stay organized as you stock your freezer. Use promo code: COOKBOOKCLUB2020 to get either style of freezer labels FREE from our store ($1.99 value).
Instant Pot Cooking Times Chart – Although this is in your book, we thought you might like this printable version to stick on the fridge or inside a cabinet.
Freezer Smoothie Pack Bundle – Stock your freezer with delicious and healthy smoothies.
STAY IN TOUCH
We'd love to stay in touch with you and be available to answer questions! The best ways are to stay connected are:
Subscribe to our email list – We send out a once-a-week newsletter with our best new content and recipes.
Join Freezer Foodies – This is our private Facebook group where members share recipe inspiration, cooking questions for us and others, and more. It's a really special community that we'd love for you to be a part of!